[3/14/2019] Updated Mobile Web Navigation: Easier Access = Easier Domination
Big league improvements to our mobile web navigation.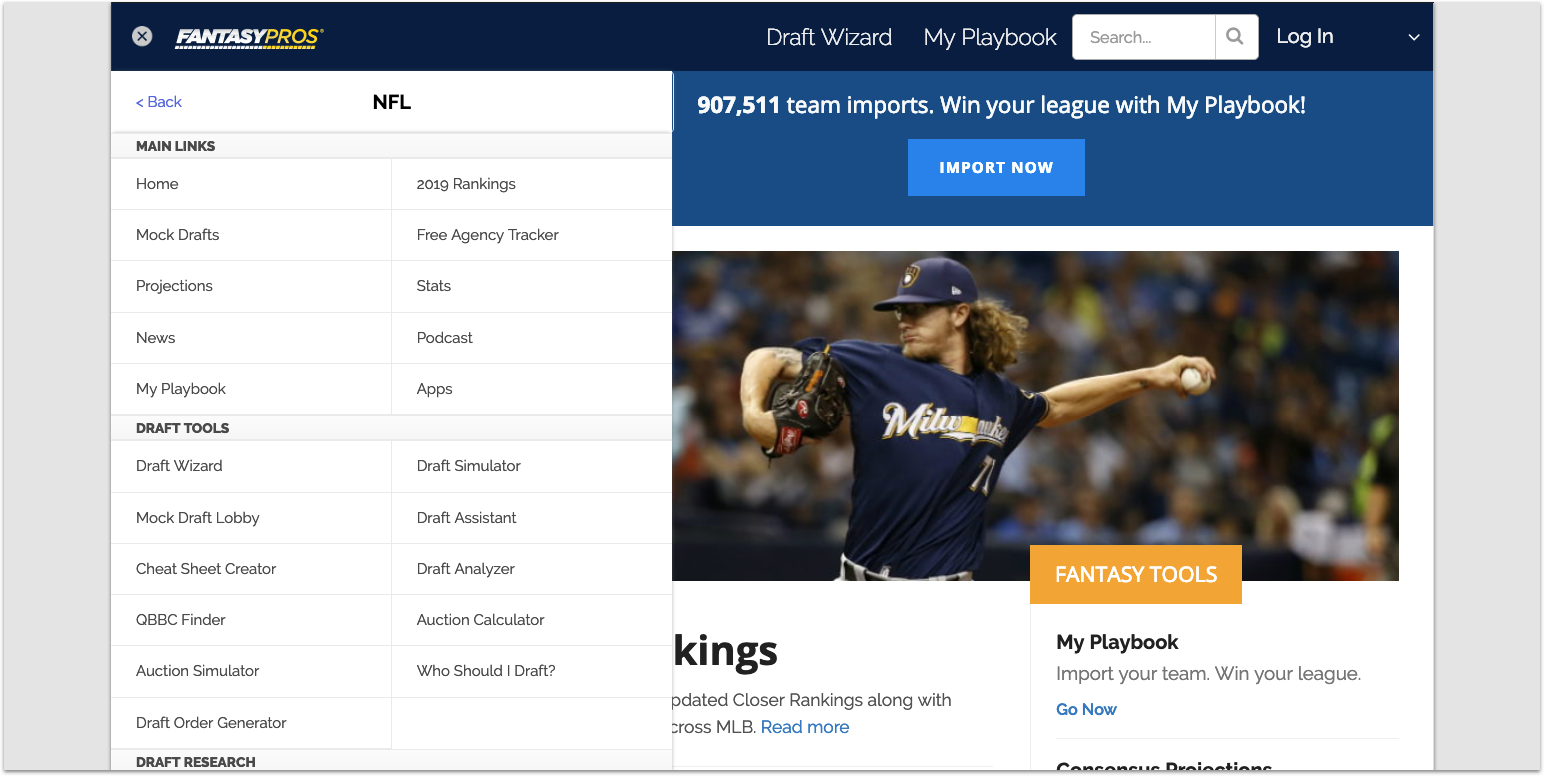 With more and more of you accessing our site via your mobile device (and often during work hours... hmm...) we launched a major update to our mobile navigation.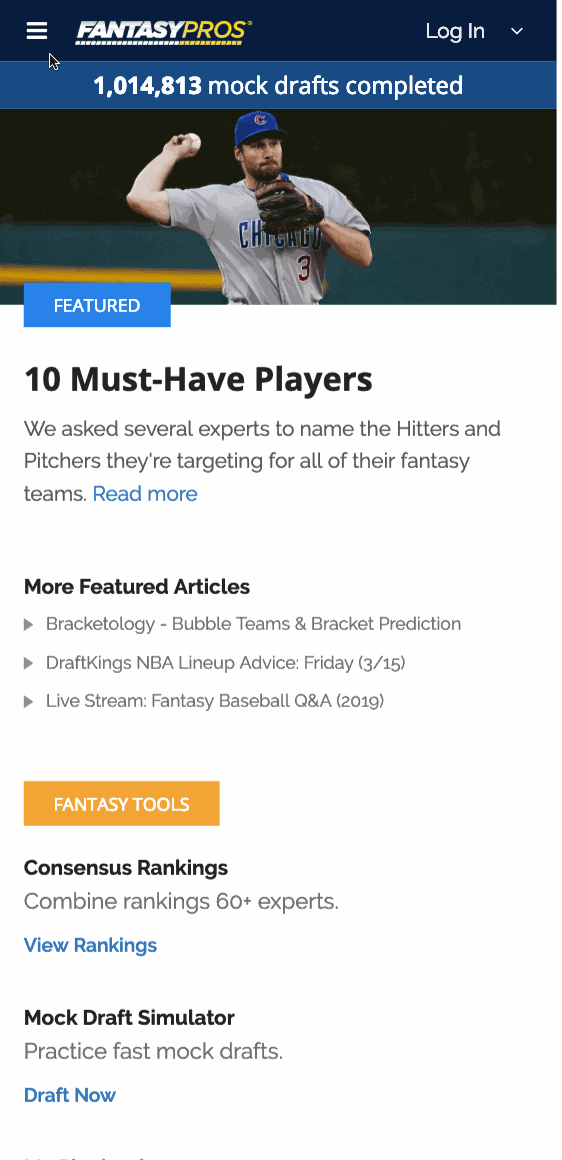 Previously, it was a bit hard to navigate to all of the content, tools, and reports available on fantasypros.com. With this update, everything we offer is now easily accessible – and is just a tap or two away.
This sitewide update makes it easy to access all tools and content across all sports, including our Draft Wizard and My Playbook suite of tools.
Let us know what you think!