[10/02/2020] Setting your Optimal Lineups with the Start-Sit Assistant
Having trouble picking who to start on Sunday morning? Get lineup advice from the experts for all of your fantasy leagues in one place.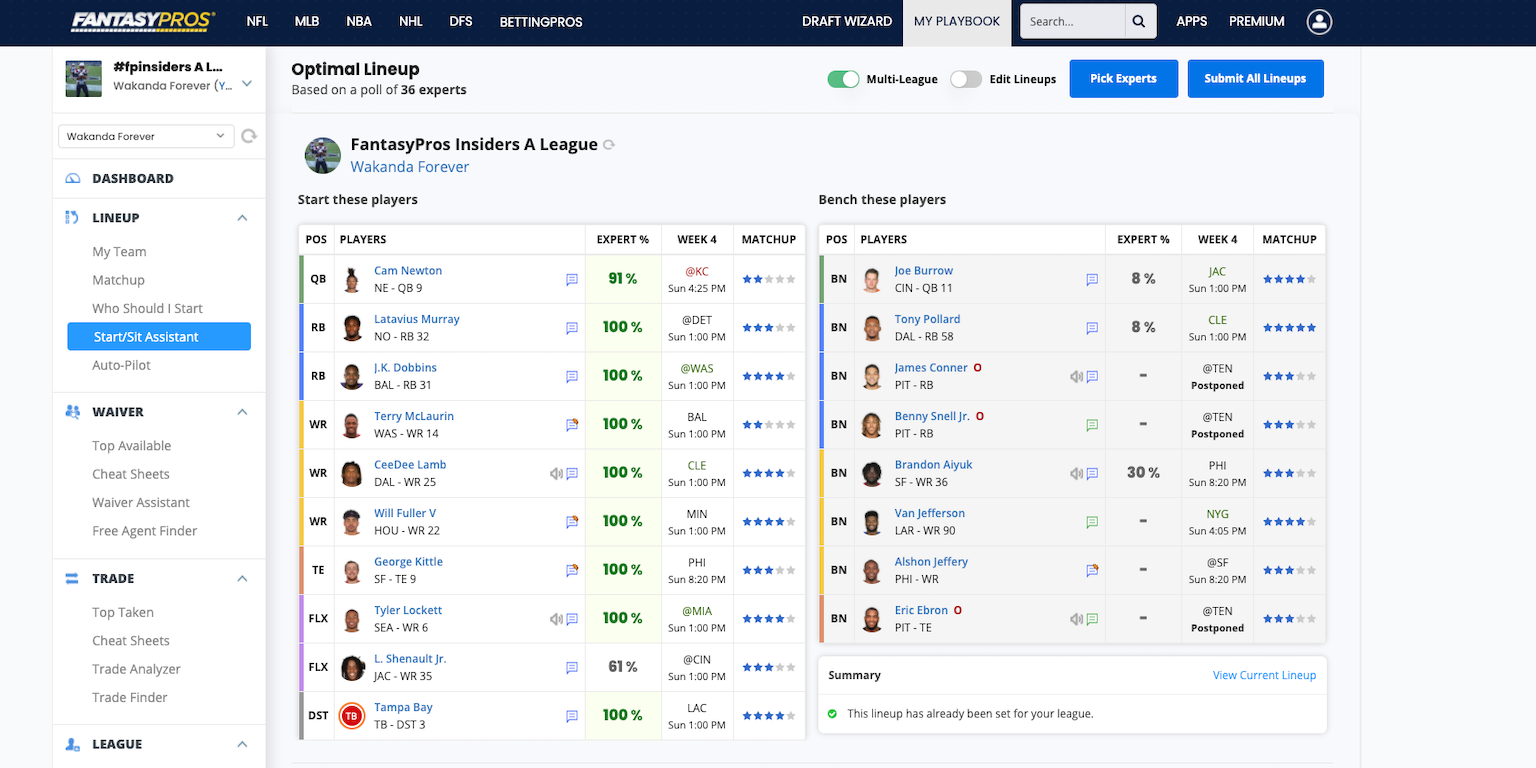 A lot has changed since the fantasy football season kicked off a few weeks ago. Unfortunate injuries, emerging players, and disappointing starts are likely putting your roster in flux. This uncertainty can make your start-sit decisions difficult, especially leading up to game time.
Fortunately for you, we're here to help you out and make your life easier with our lineup tools in My Playbook!
If you have your league synced with My Playbook, our Start-Sit Assistant will determine your optimal lineup for the current week based on consensus expert voting and your league settings that are configured in My Playbook.
The Start-Sit Assistant will also take injuries and postponed games into consideration. If a player you were planning to start is ruled out an hour before 1 PM ET kickoff, you can check the Start-Sit Assistant to quickly see what lineup changes the experts are recommending in order to give your team the best chance to win.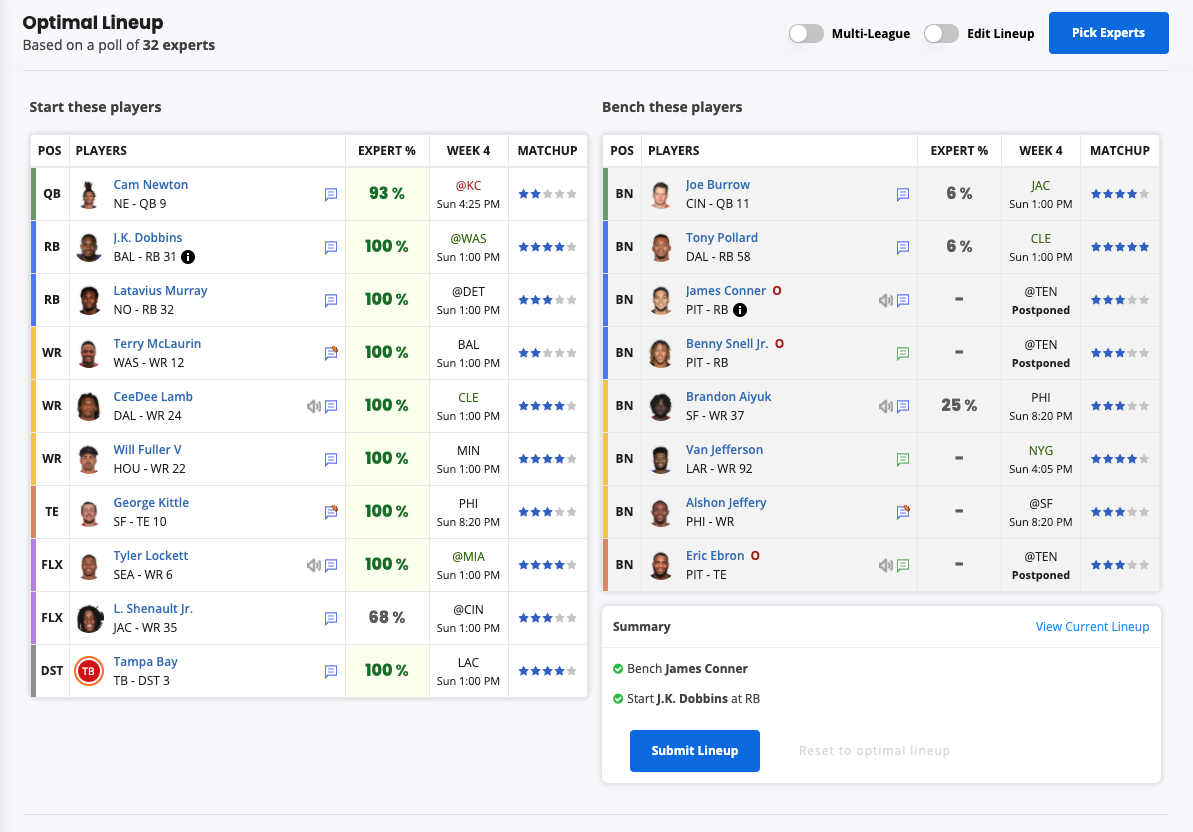 For supported league hosts, you can set your lineup directly from the Start-Sit Assistant! This feature is available for the following league hosts: ESPN, Yahoo, NFL.com, CBS, and MyFantasyLeague.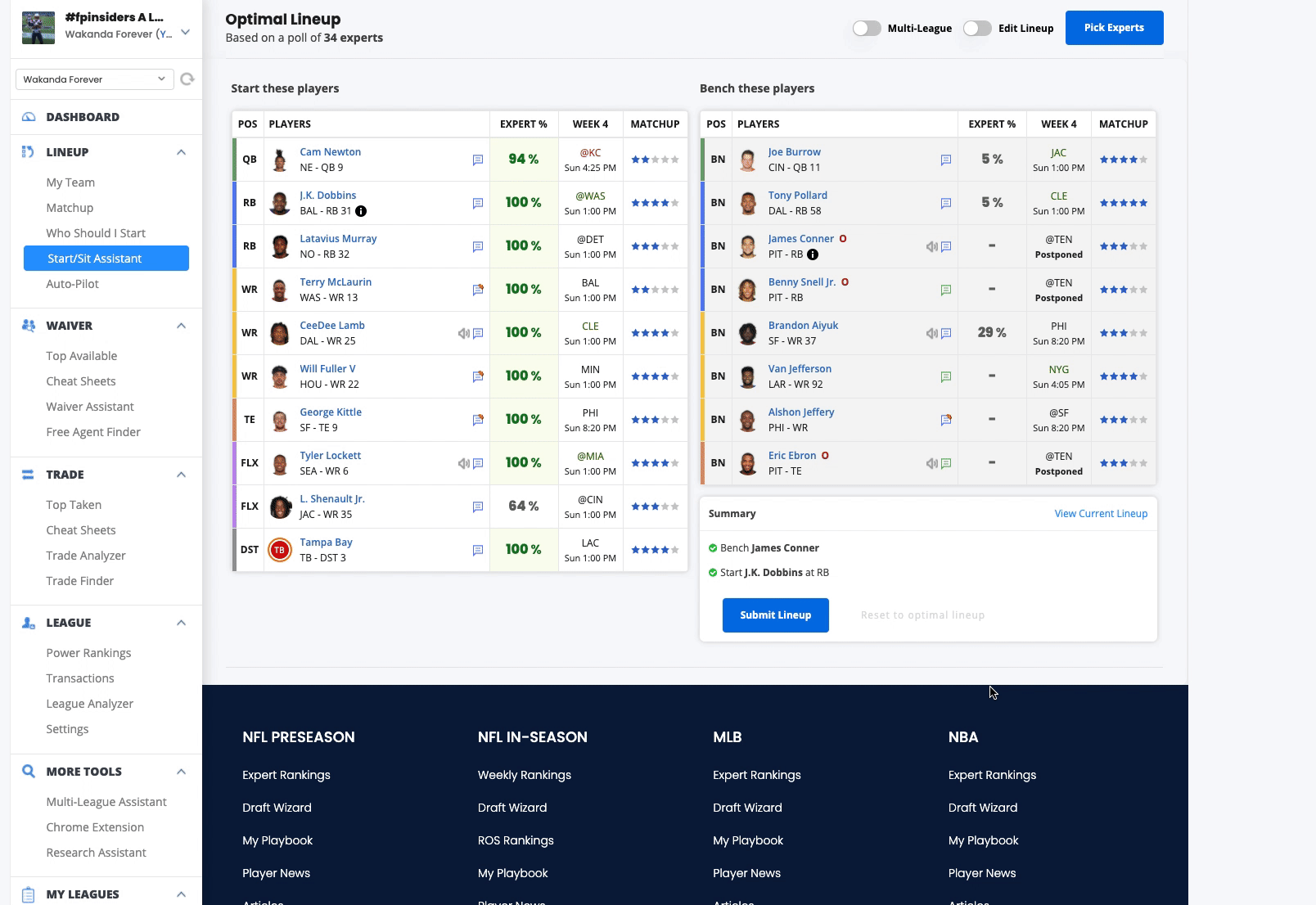 If you like or follow a specific set of experts, you can choose a custom set of experts to help you determine your optimal lineup.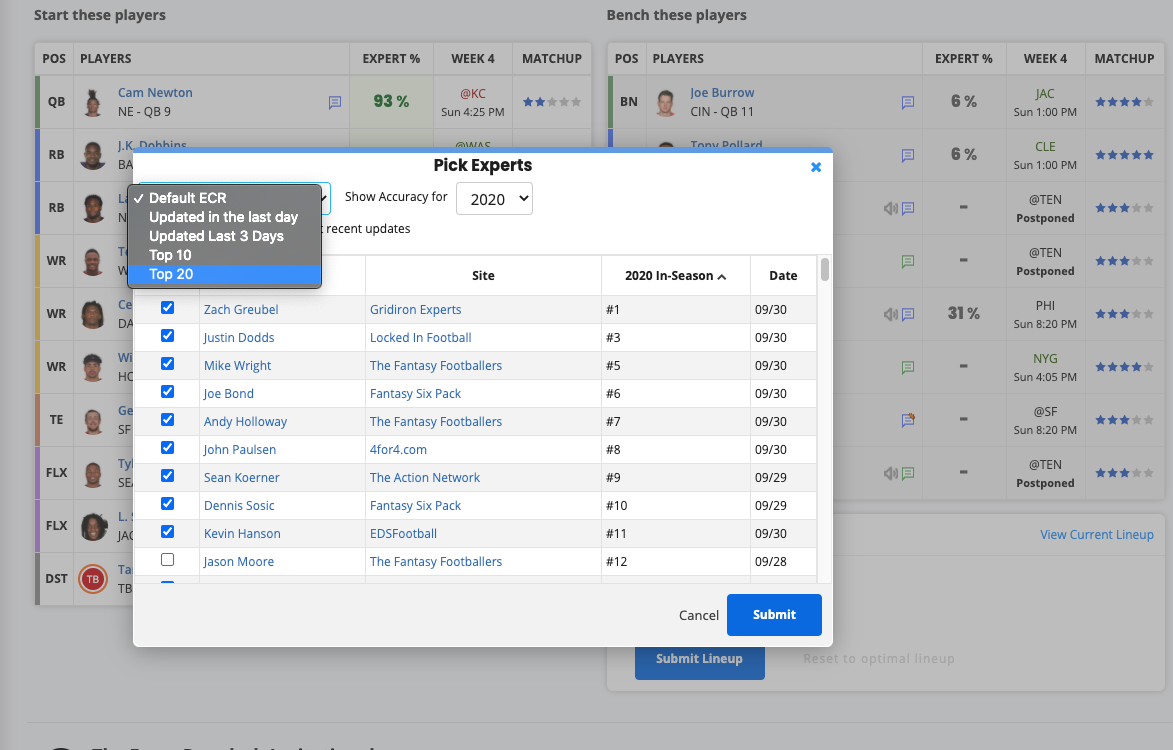 If you have multiple leagues on different host sites, you can view the optimal lineup of all of your leagues at once. This is extremely useful and saves a ton of time, as you won't need to manage and set your lineups by going to each league host.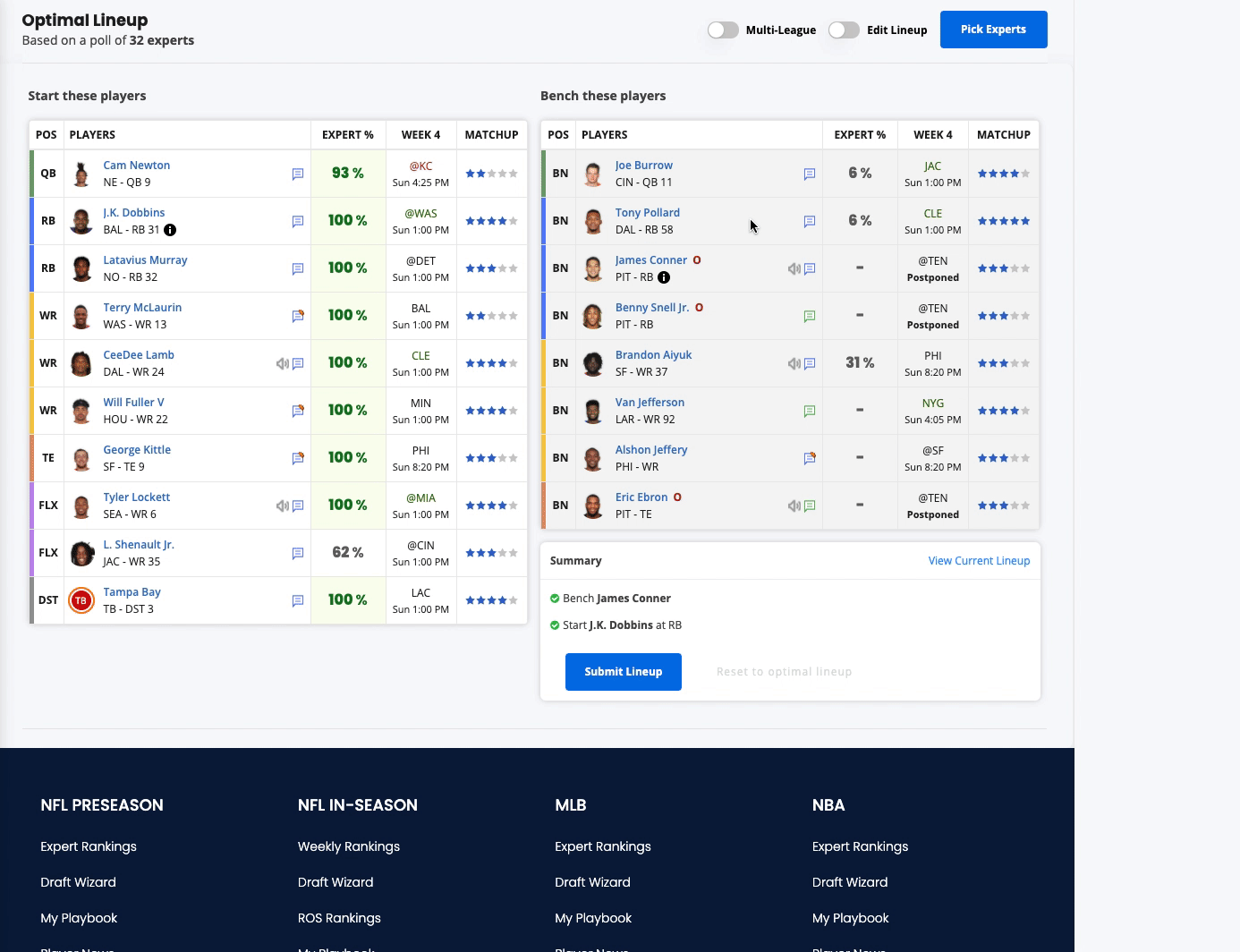 The Start-Sit Assistant also appears via our Chrome Extension to give you lineup advice while you are viewing your Yahoo and ESPN rosters. When you do not have the optimal lineup set, the Chrome Extension will show you which roster changes are recommended, and there will be a button to set the optimal lineup using the Chrome Extension to submit those changes with a click of a button.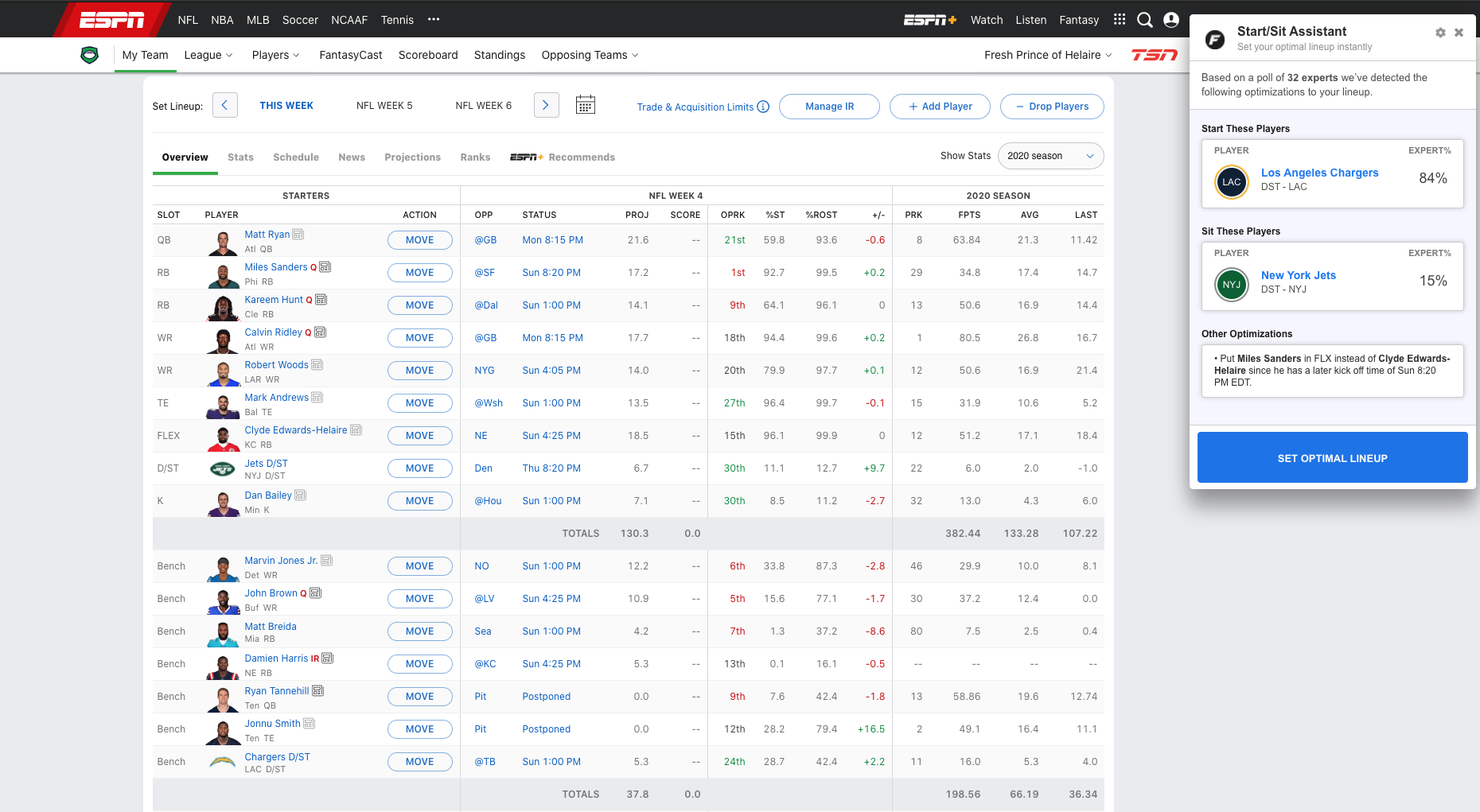 The same Start-Sit Assistant features are available on your My Playbook app on iOS or Android in case you need to see your optimal lineup for all of your leagues on the go when you don't have access to a computer.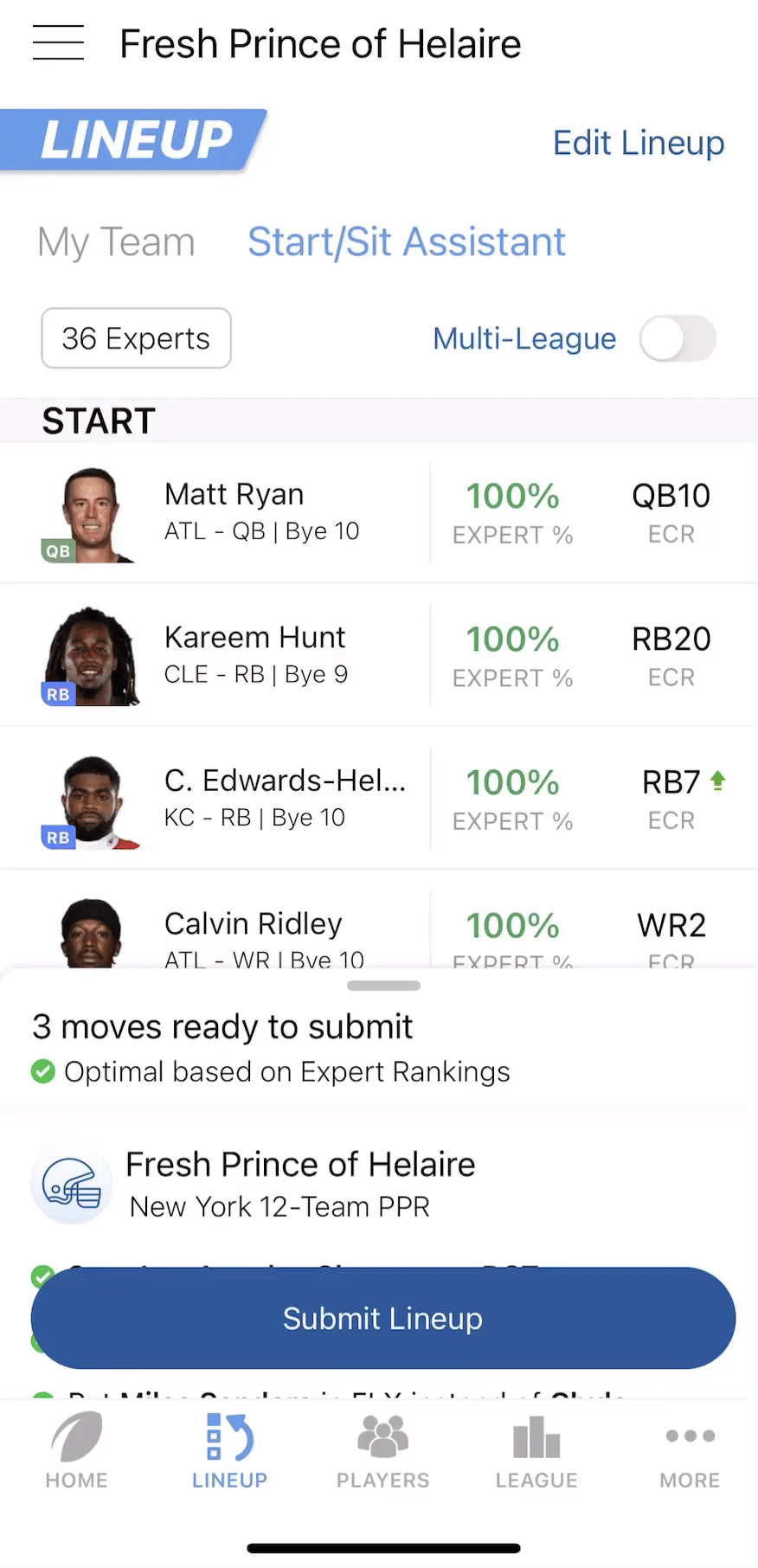 Get ready for this week and set your optimal lineups with the Start-Sit Assistant.