[6/5/2019] MLB DFS Stacking Tools Update Launched
Quickly build team-based lineups around favorable matchups and ballparks for daily fantasy baseball contests.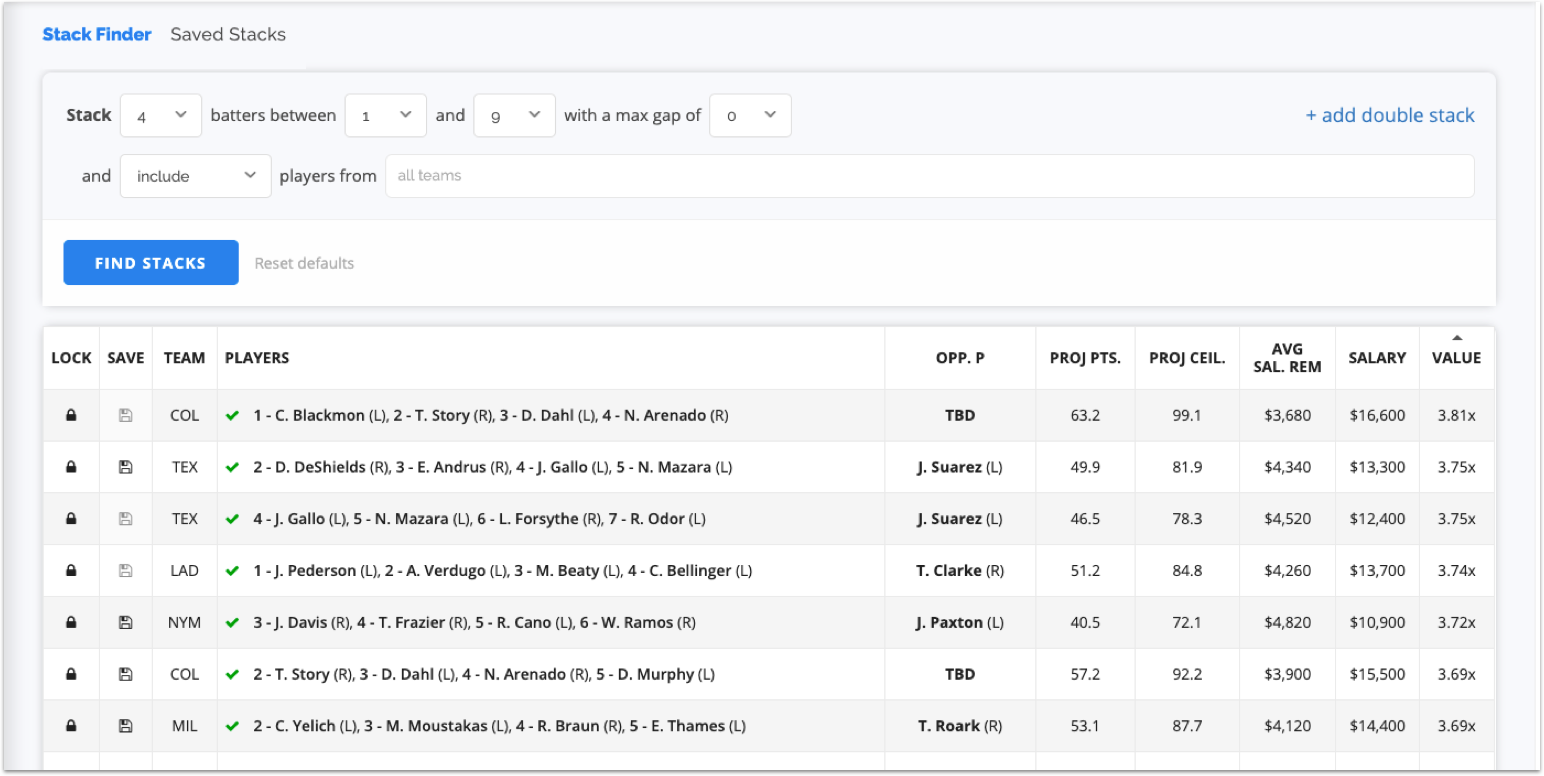 Last year we launched a major update to our Daily Fantasy Sports (DFS) tools' interface. During that process, the stacking functionality of our tools was removed while we revamped everything.
Now, they're back for MLB, with NFL soon to follow (in time for the fantasy football season).
Stacking allows you to get lineups composed of players from the same team. This is great if you're looking for batters that are up against weak pitching and/or in favorable park conditions (e.g. Coors Field).
Our Stack Finder allows you to find stacks up up to 4 batters per team, with the ability to restrict those batters between specific batting positions (e.g. 1 - 6) along with a max gap between batters.
For example, in the screen below, you're looking to build lineups around a stack of 3 batters, hitting in positions 1 - 7 in the lineup, with a max gap of 1 between batters. This lets you start combining the additive effects of hits, RBIs, and runs (batter 1 gets a hit, batter 2 gets a double, batter 4 hits a HR, resulting in scoring events for 1B, 2B, HR, 3 RBI, 3 R all in a short series of events).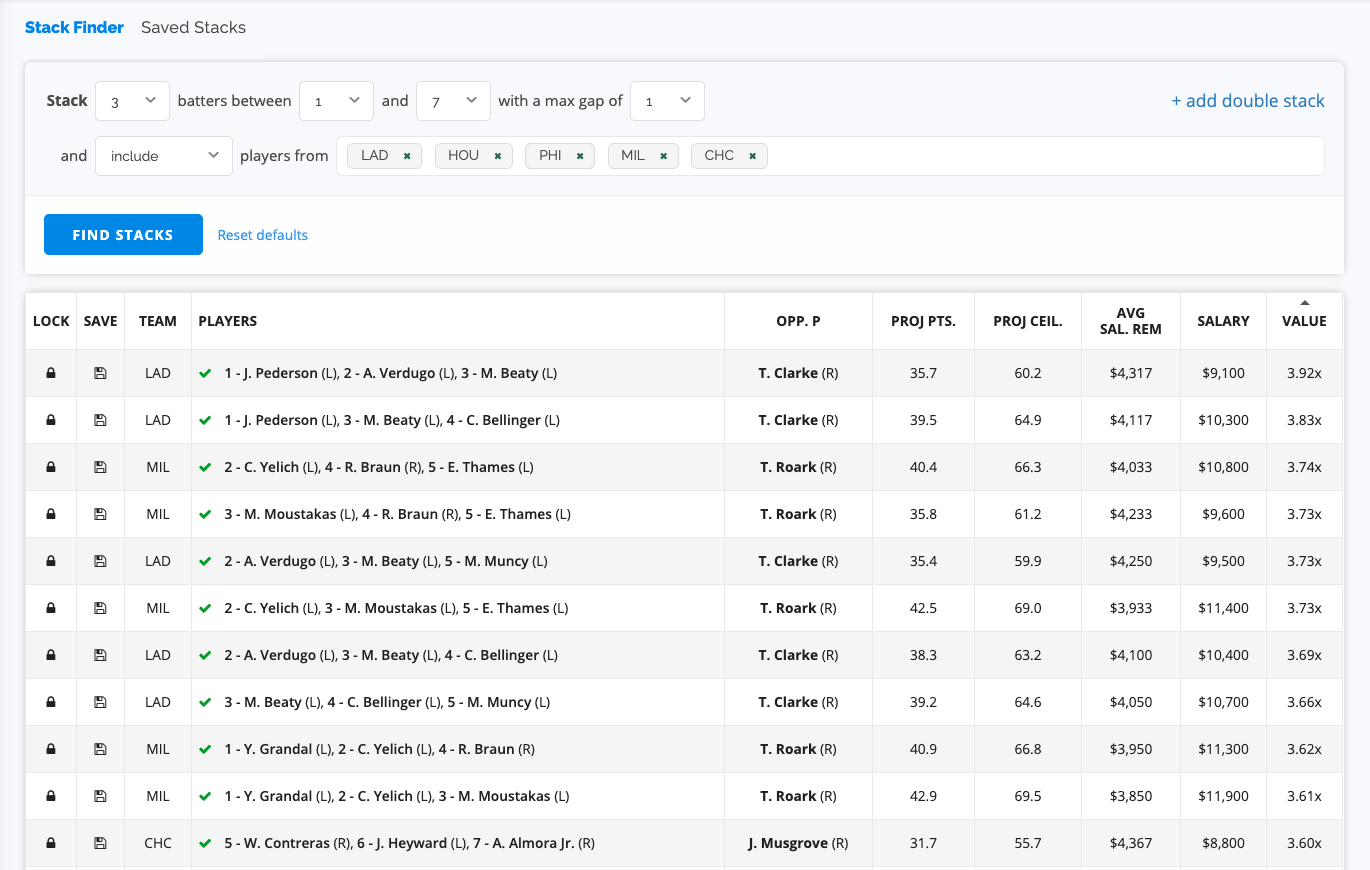 You can also add a double stack, restrict the stacks to specific teams (matchups you like or high powered offenses), and then save those stacks.
From either the Stack Finder or Saved Stacks screen you then lock in the hitters into the optimizer; clicking "Optimize Lineup" then fills out the rest of your roster with the best available players for your remaining budget.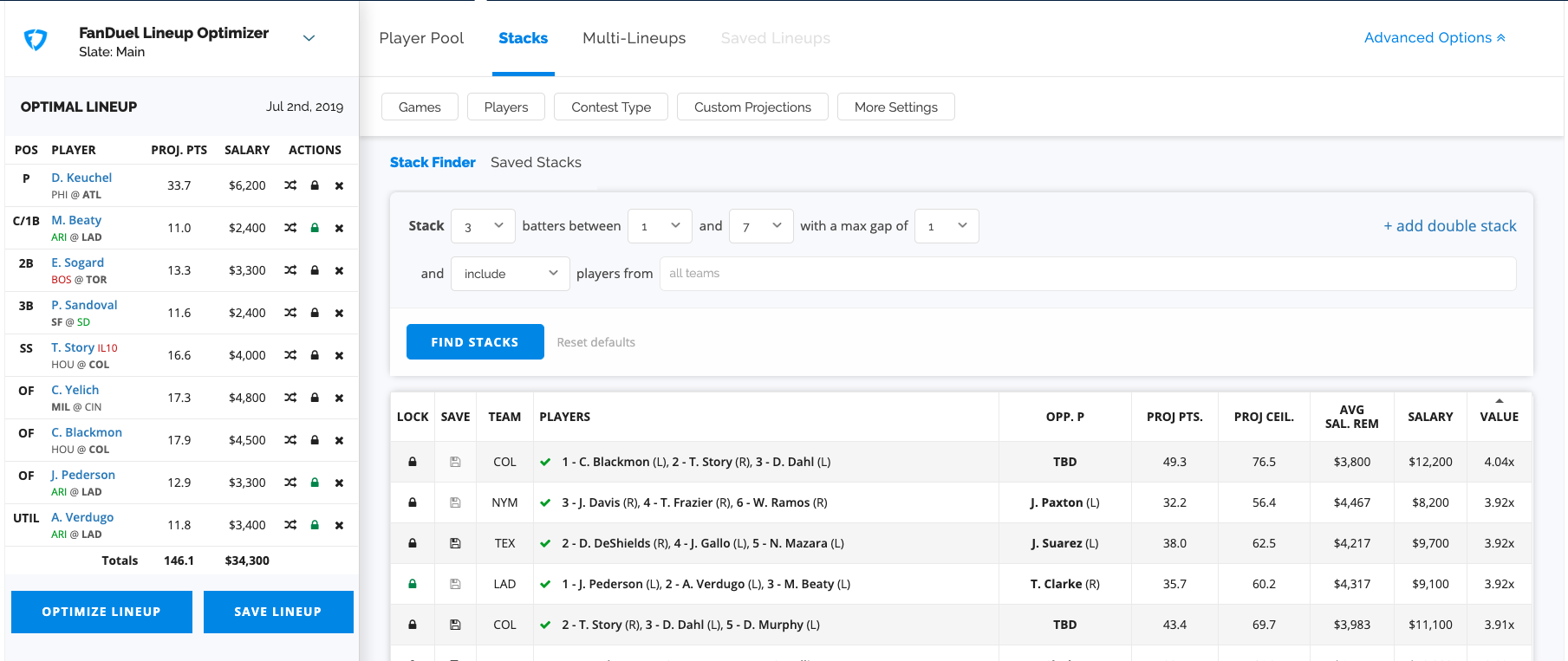 This is a great way to quickly build and evaluate favorable matchups for use in both cash and GPP contests.
The new Stack Finder for fantasy baseball works with all supported sites: FanDuel, DraftKings, FantasyDraft, and Yahoo.