[2/12/19] Draft Wizard MLB 2019 Mobile Apps Now Available
Adding iPad support, auction drafts, custom league scoring settings, and more.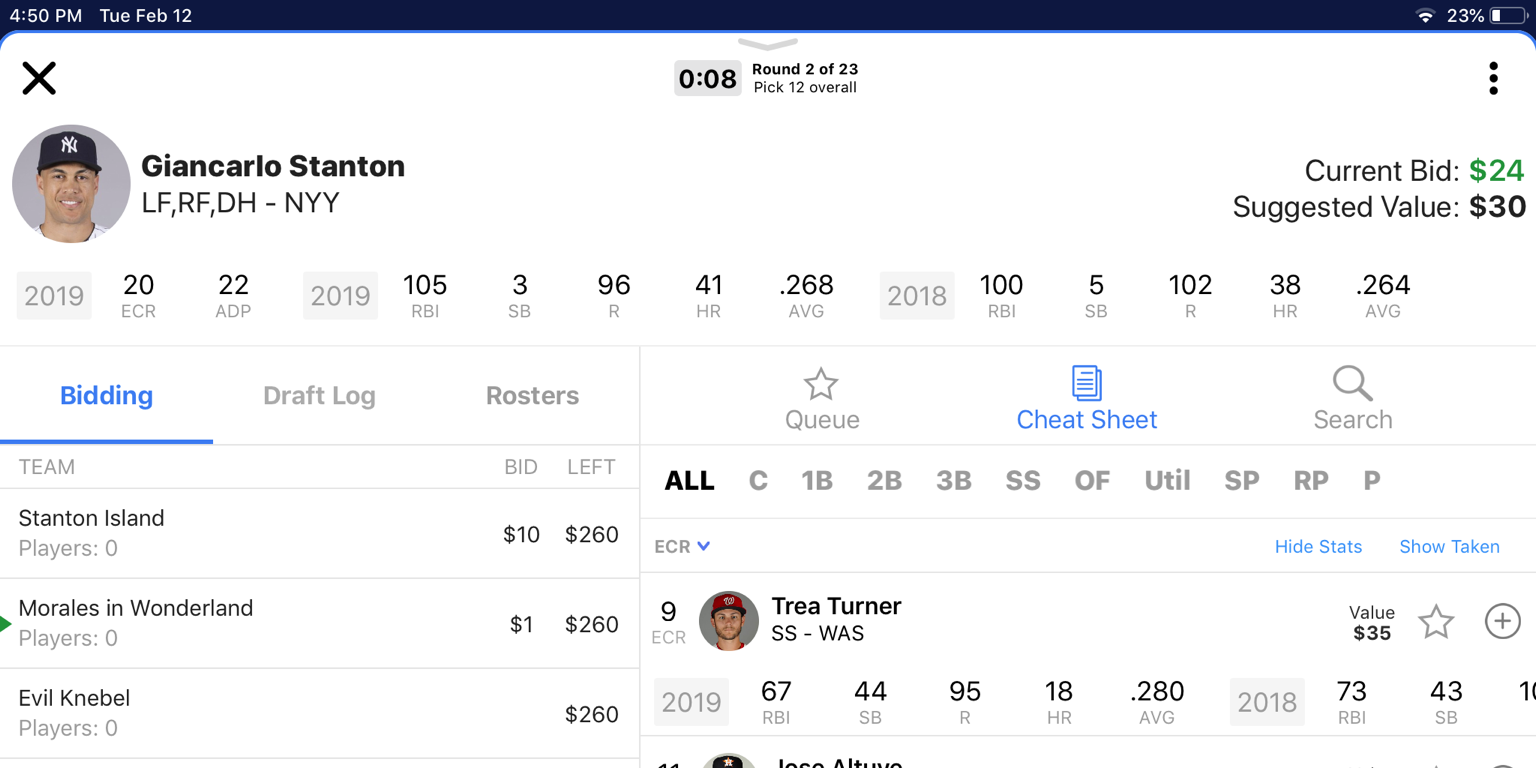 With 2019 spring training right around the corner (and with Bryce Harper still unsigned), we've recently launched updated versions of Draft Wizard for fantasy baseball.
Available on iOS and Android, the 2019 versions of our popular apps include major updates to the user interface (making it easier to import your league, run mock draft simulations, analyze your drafts, and launch Draft Assistants) along with some exciting new functionality.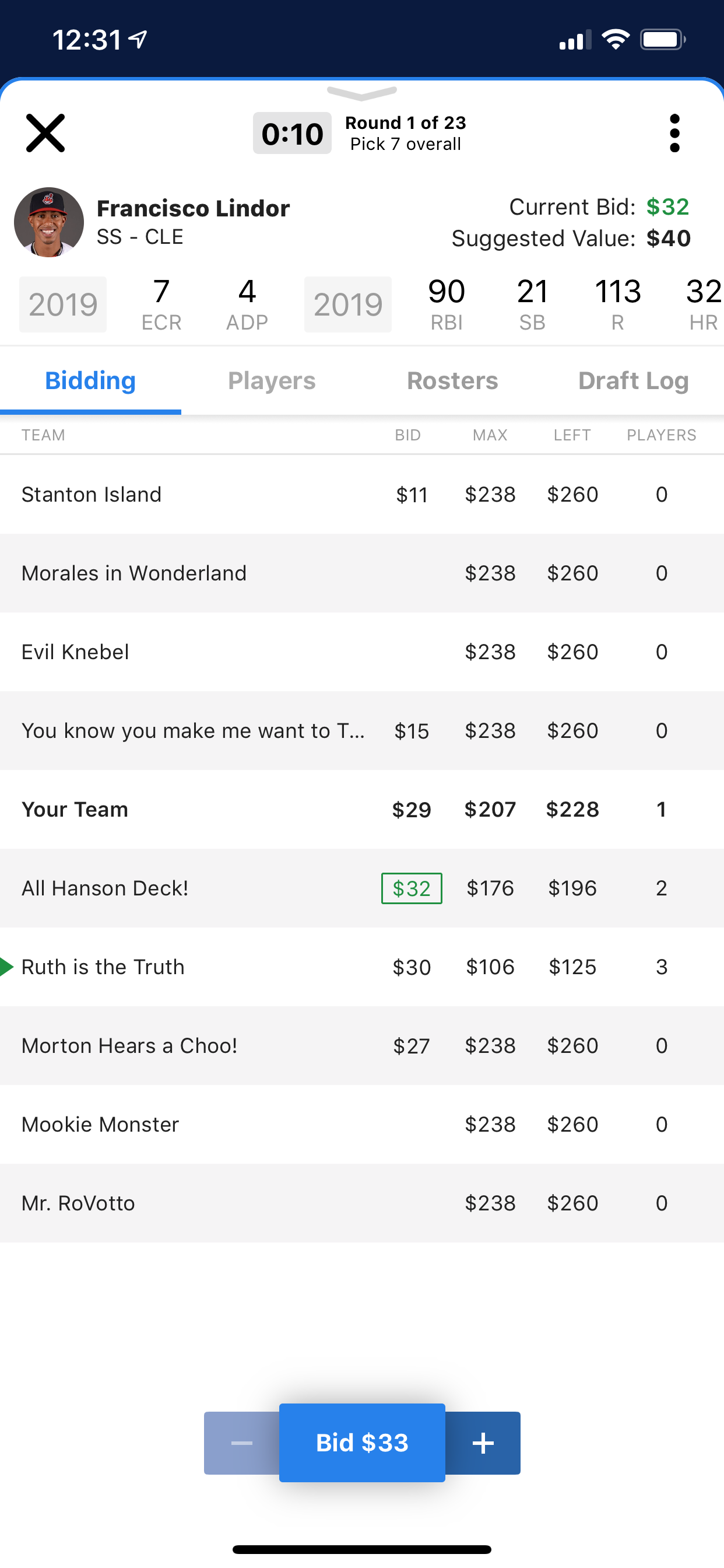 On iOS you'll find:
iPad support! Frequently requested over the years, and now it's here. Check out iPad landscape in all its glory.
Auction draft simulation support: try different auction strategies to build your winning team on draft day.
Custom stat categories support: move beyond 5x5 categories into stats like XBH, OPS, SV+H, QS, and more. We've had support for this on the web but added it after a ton of demand. Import your custom scoring league and we'll automatically detect it, apply the appropriate scoring, and give you draft recommendations based on those scoring categories.
Brand new player cards: a better way to see a player's rankings, news, notes, stats, and projections.
An improved interface: navigate through your drafts, leagues, cheat sheets, and articles with ease.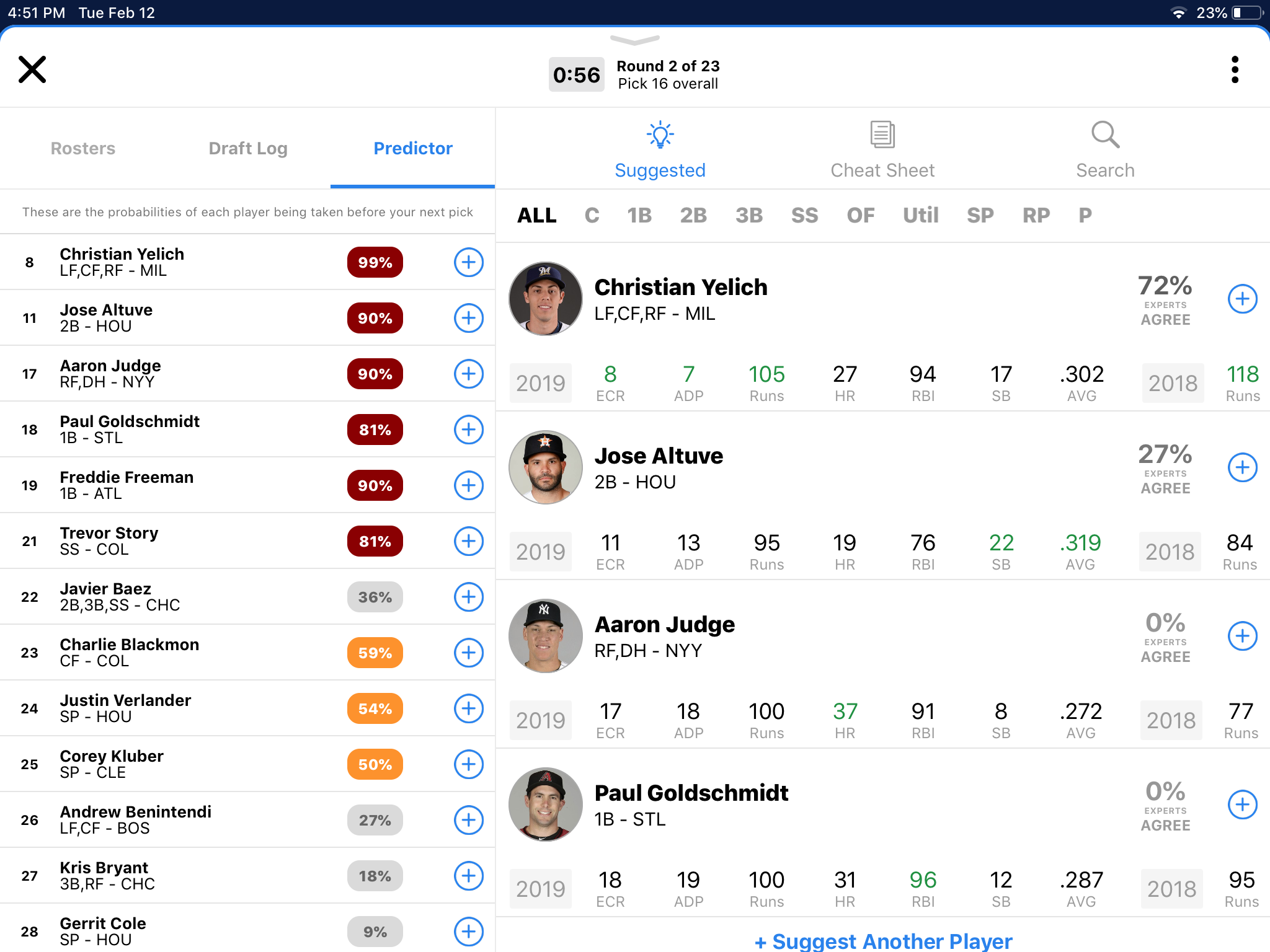 On Android:
Pause and resume mock drafts: you can start a mock draft simulation in the app or on the web and resume it somewhere else. Great if you're on the go and want to pick up where you left off.
Improved draft analyzer: see which picks were good (and not so good), along with enhancements for custom scoring categories.
Assign team picks in the manual draft assistant: quickly assign player picks to the appropriate team so you can accurately see how much better your team is during your real draft.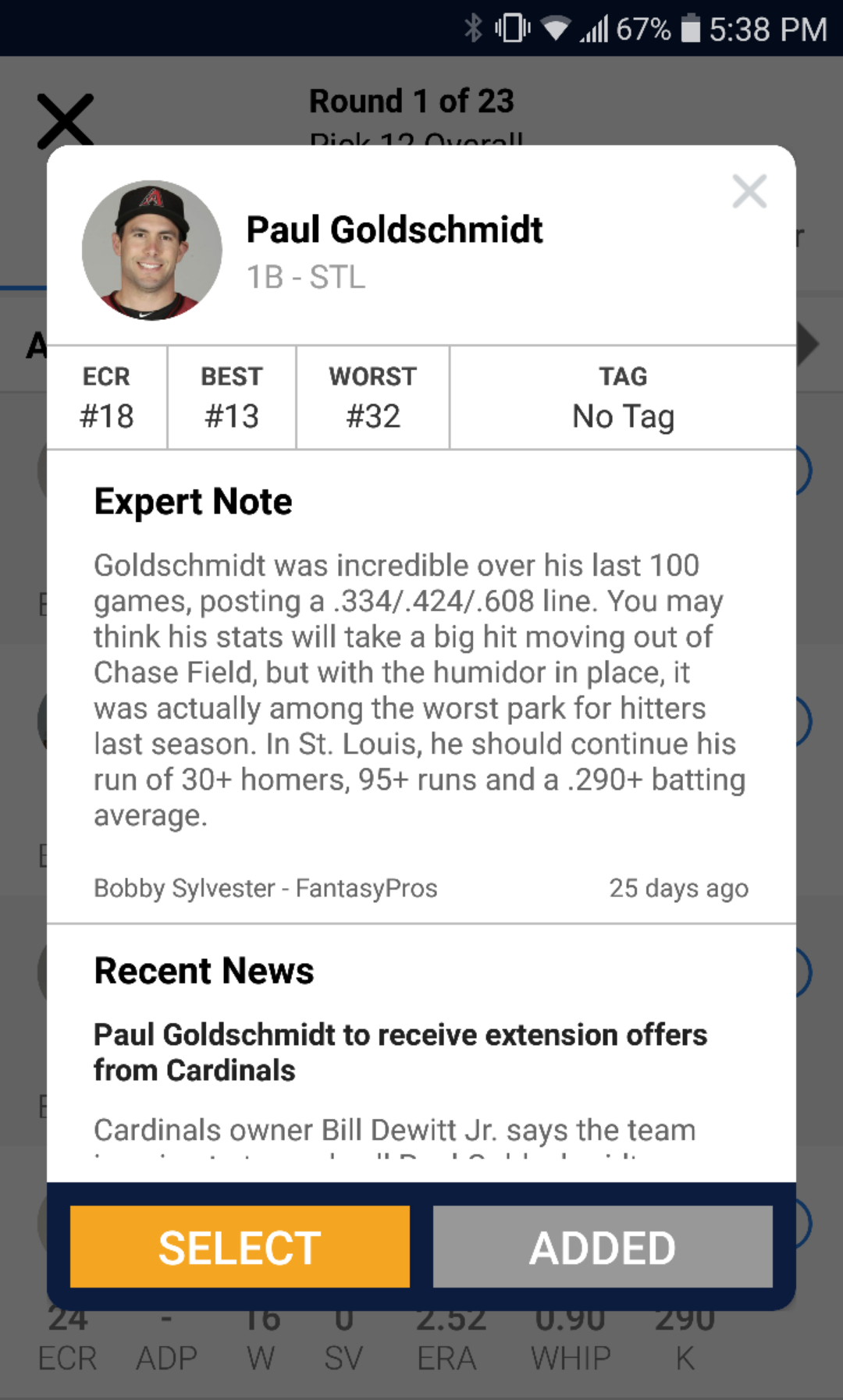 And this is all before players have even reported! We're working on adding a slew of other exciting features so you'll be ready before fantasy draft season really kicks into gear.
Download our apps now and give it a spin: Draft Wizard MLB iOS | Draft Wizard MLB Android
As a reminder, our premium membership is available on the web as well as in the apps. Premium subscriptions give you access to all tools, all sports, on all platforms (web and mobile app).
Now go forth and dominate. Have a feature you'd like to see? Shoot us a note via customer service.