[1/15/2020] Draft Wizard MLB Reporting for Spring Training
Spring is (almost) in the air. That means Spring Training, and just as importantly, fantasy baseball drafts. Start preparing now with lightning fast mock draft simulations.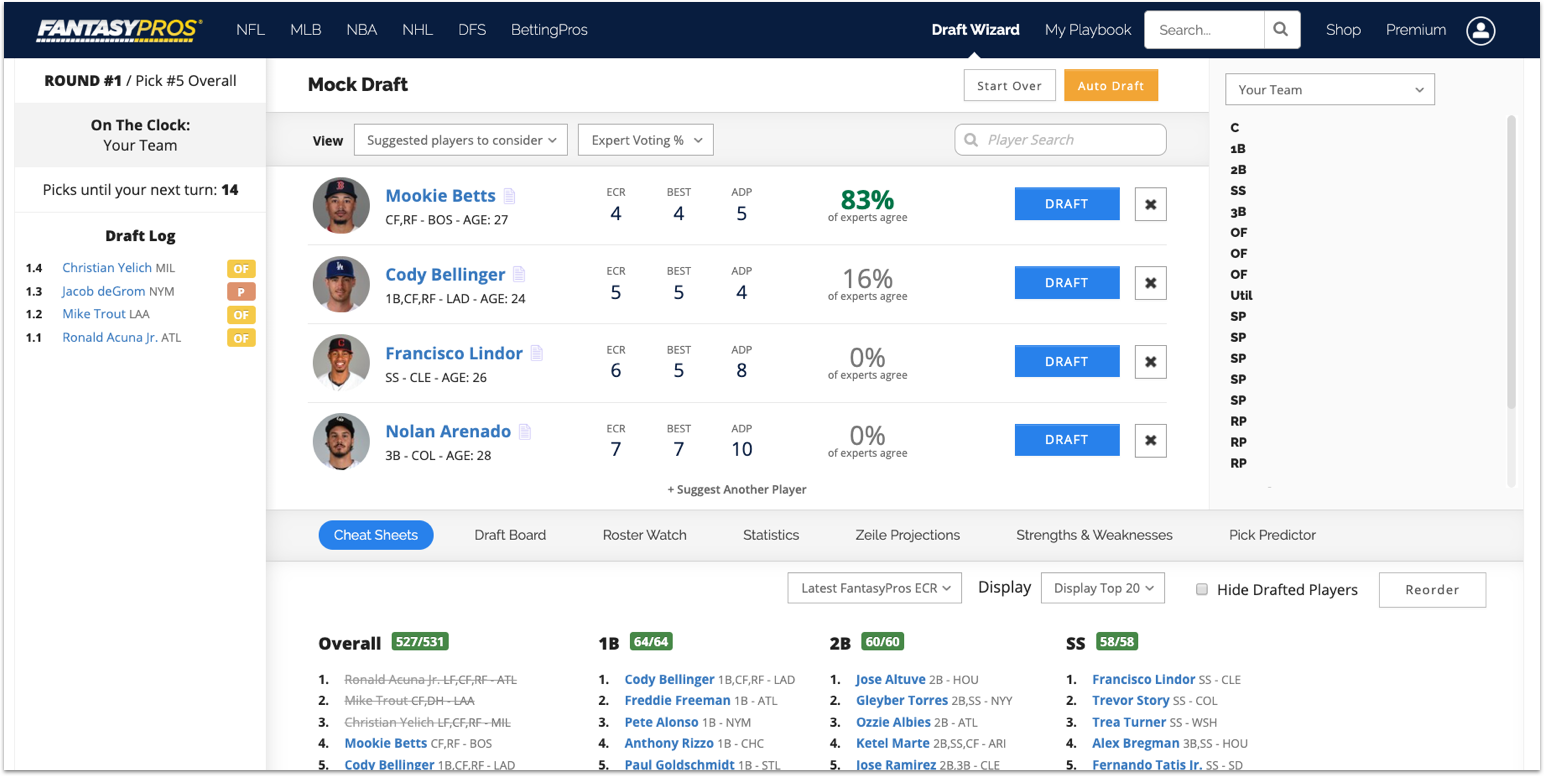 It's time to prepare for your 2020 fantasy baseball drafts. That's right. It's almost Spring, which means the frost is thawing, the bears are coming out of hibernation, and players everywhere are limbering up for what promises to be an exciting, non-trash can banging season.
Will Mike Trout once dominate across all hitting categories? Can Jacob deGrom continue to wreck batters across the league? Will Cody Bellinger continue his NL MVP caliber performance from last season and be worthy of a top-5 pick?
With that, our team here has been working hard to get our tools ready for you.
Draft Wizard MLB is now fully open for the 2020 season, including the Mock Draft Simulator, Auction Simulator, Cheat Sheet Creator, and of course, the Draft Assistant.
League imports are still in limited release as not all commissioner sites are ready for action, but rest assured we'll be getting them online as soon as possible.
The Cheat Sheet Creator carries over a great new feature from last season with custom player tags. You can now add as many tags as you want, in a variety of colors, to highlight players in both the Cheat Sheet and when you take it into the Draft Simulator or Draft Assistant.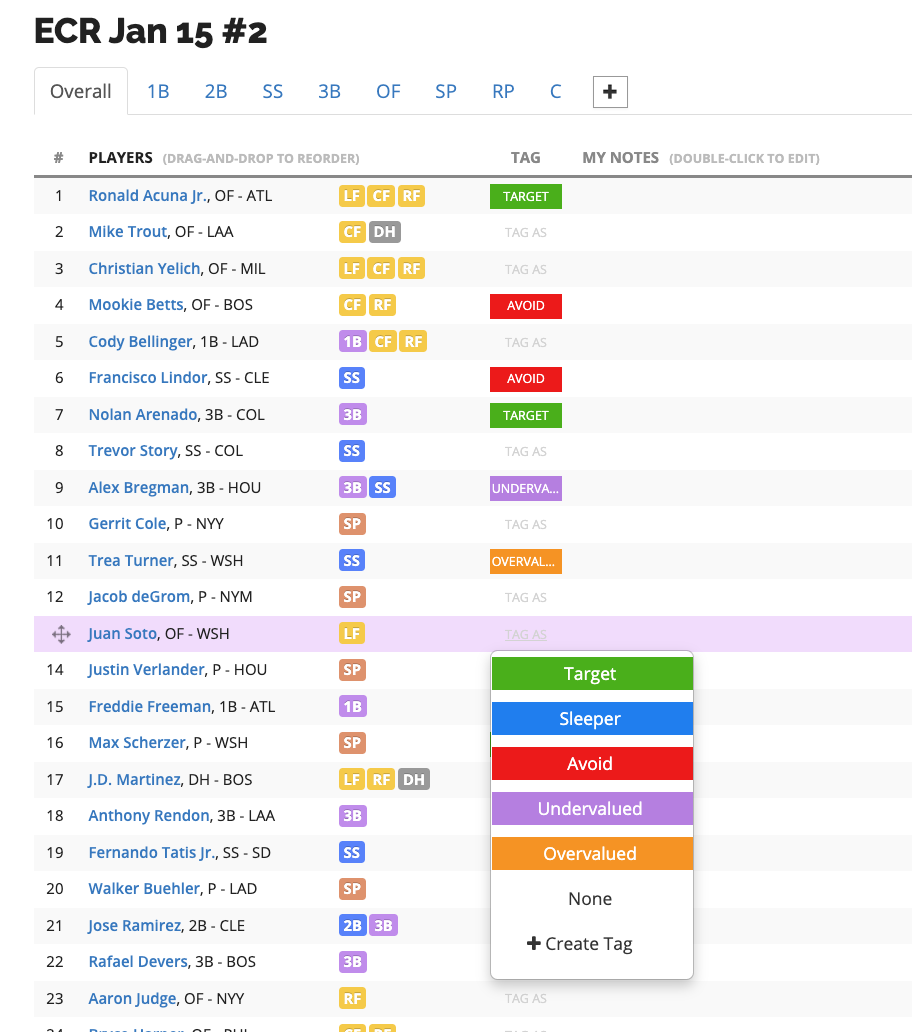 Get started with your mock draft simulations now.
Draft Wizard mobile apps for iOS and Android are just around the corner.