[11/27/2019] Enhanced Support for Your Custom Scoring League
Enhanced rankings, tools, and advice now specially tailored for your league's custom scoring settings.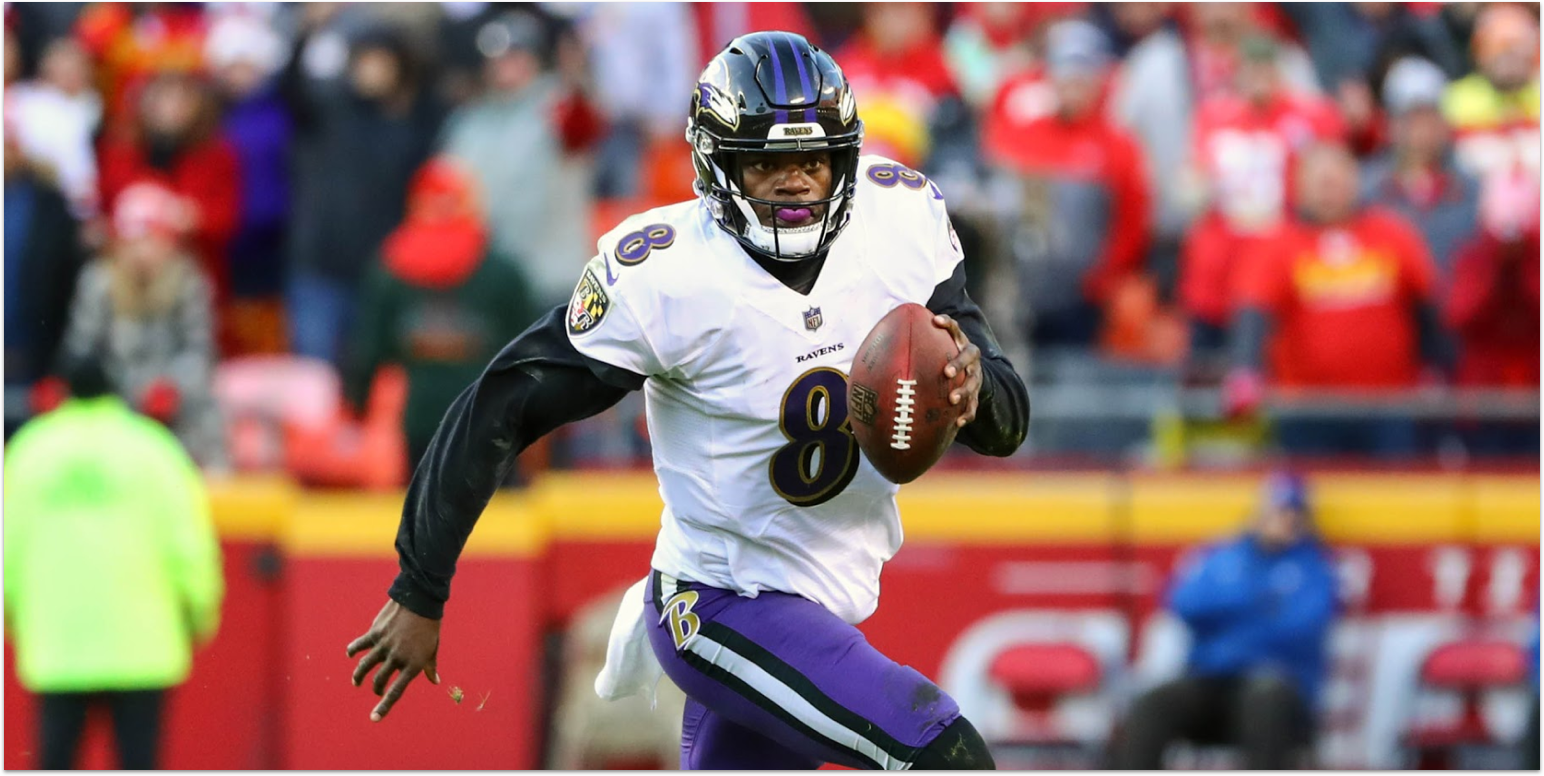 We all know the drill by now: "standard" scoring, the (until this season) old stand by, where the value of pass-catching RBs and possession receivers are lower than expected; .5 PPR, or half a point per reception, the new standard (at least for Yahoo and ESPN); and PPR (or full point per reception) for those of you that love Austin Ekeler and where Michael Thomas is god-like.
One of those 3 default options works for most of us, with something along the lines of: 1 point every 25 passing yards, 4 points for a passing TD, -1 for a passing INT, 6 points for a rushing TD, etc. And that's totally fine, there's a reason why they're the default scoring settings.
Then there are the rest of us that, for whatever reason, want to spice things up. Maybe it's for your 2QB/Superflex league so QBs are even more highly valuable. Or you have 1.5 points per TE reception because the TE wasteland is real, and we need to balance things out a bit (and somehow make Travis Kelce more of a stud). For many, it's adding scoring bonuses for reaching specific thresholds, like throwing for more than 300 passing yards or having over 20 carries in a game.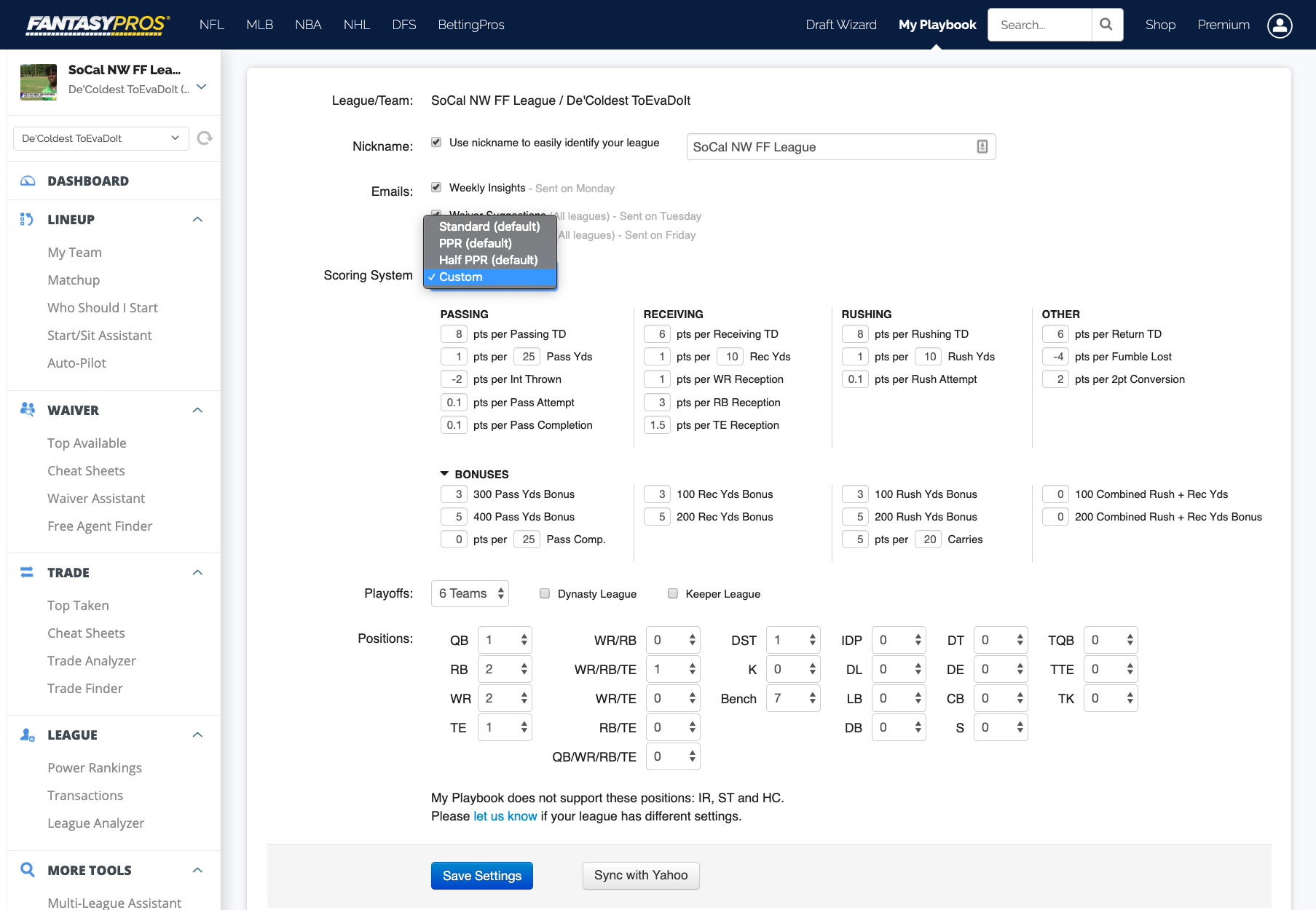 Now, with custom scoring settings enabled and configured in your league's settings screen, the rankings you see (and the tools that are powered by them) are enhanced to reflect your non-default settings. This feature is available to our Premium users only.
This is a rather significant change to the way our tools work. If, for instance, you're in a league that has greater rewards for RB receptions, players like Austin Ekeler and James White are going to move up the RB and Flex rankings, so they will be a more highly recommended start in our Start/Sit Assistant, or have a larger impact if you choose to drop them for a waiver add.
Until now, the rankings you've been using are the closest to your league's settings, using the default setup for Standard, .5 PPR, or PPR.
It's important to note that even with this launch, custom scoring is not automatically enabled. You must enable this yourself. To enable custom scoring settings, go to your league settings screen (accessible via the "Settings" link under "League" in My Playbook or via the My Leagues screen). Next, select "Custom" in the "Scoring System" dropdown.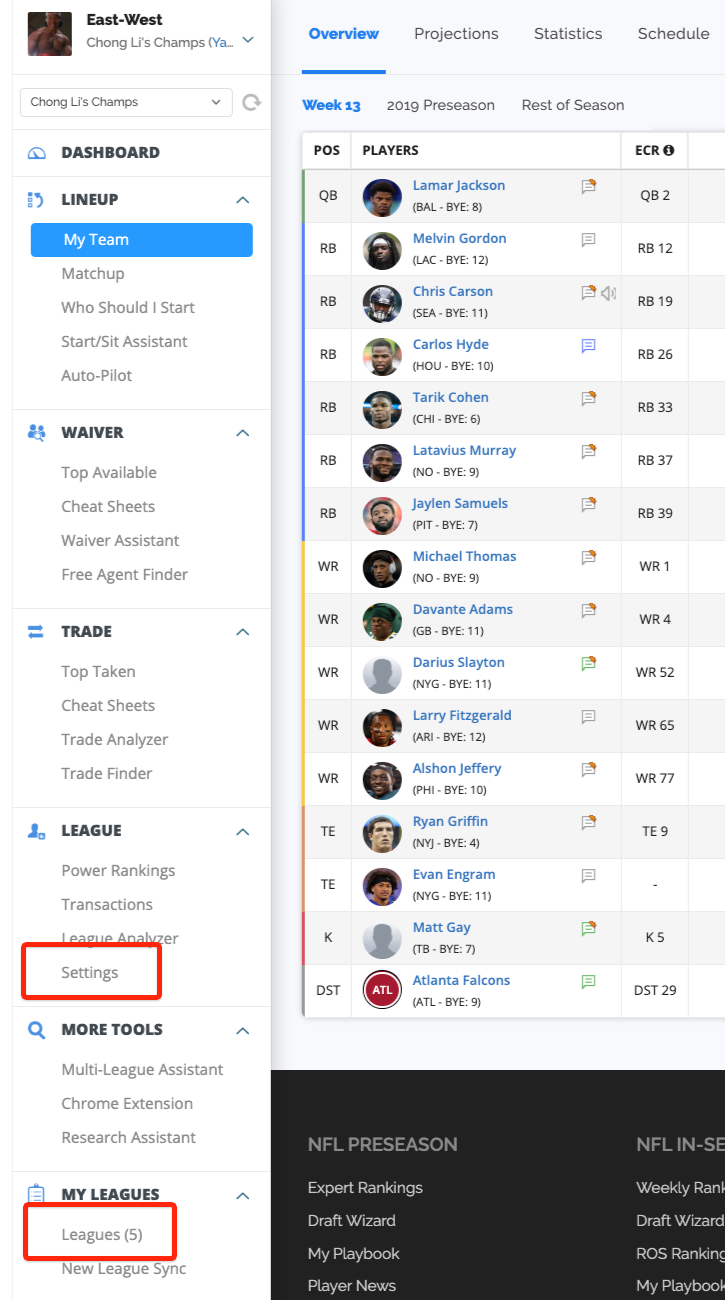 Once enabled, you can then update your league's scoring settings. Click "Save" and, upon returning to My Playbook, all rankings and tools will be updated. This includes advice you get from our My Playbook mobile apps, as long as you configure custom scoring on the web first.
Available custom scoring settings:
Passing
pts per Passing TD
pts per X Passing Yards
pts per Int Thrown
pts per Pass Attempt
pts per Pass Completion
bonus pts > 300 Pass Yards
bonus pts > 400 Pass Yards
pts per X Pass Completions
Receiving
pts per Receiving TD
pts per X Receiving Yards
pts per WR Reception
pts per RB Reception
pts per TE Reception
bonus pts > 100 Receiving Yards
bonus pts > 200 Receiving Yards
Rushing
pts per Rushing TD
pts per X Rushing Yards
pts per Rush Attempt
bonus pts > 100 Rushing Yards
bonus pts > 200 Rushing Yards
pts per X Carries
Other
pts per Return TD
pts per Fumble Lost
pts per 2 point conversion
bonus pts > 100 Combined Rushing + Receiving Yards
bonus pts > 200 Combined Rushing + Receiving Yards
Tools with Enhanced Support
The following My Playbook NFL tools take full advantage of custom scoring (currently web only):
Dashboard
Matchup
Start/Sit Assistant
Auto-Pilot
Top Available
Cheat Sheets (Waiver + Trade)
Waiver Assistant
Trade Analyzer
Trade Finder
Power Rankings
League Analyzer
Additionally, My Playbook enabled reports, such as our Expert Consensus Rankings, will also be updated to reflect your custom scoring settings.

How Does Enhancement Work, Exactly?
Good question, astute fantasy football manager.
We transform our expert consensus rankings using an algorithm that factors in historical player performance, along with a model that quantifies the ways in which individual players accumulate their statistics, to create detailed projections for each player. Taking into account your league's custom scoring settings, player projections are then tailored for your league.
Wrapping Up...
We hope you find this update useful. Go to My Playbook now and set it up in your league setting screen to check it out. If you haven't already, subscribe to FantasyPros Premium to get access.
This has been something in the works for a very long time here at FantasyPros and has been a popular feature requested. As you can see, there are many moving parts and the impact is far-reaching. If you have any questions or feedback, please let us know via our Customer Support team.