[11/8/2019] BettingPros: Enhanced Matchup Pages Now Here
Improvements to matchup pages, making it easier to see how the experts are leaning, as well as stats, news, and articles to help you make better sports wagering decisions.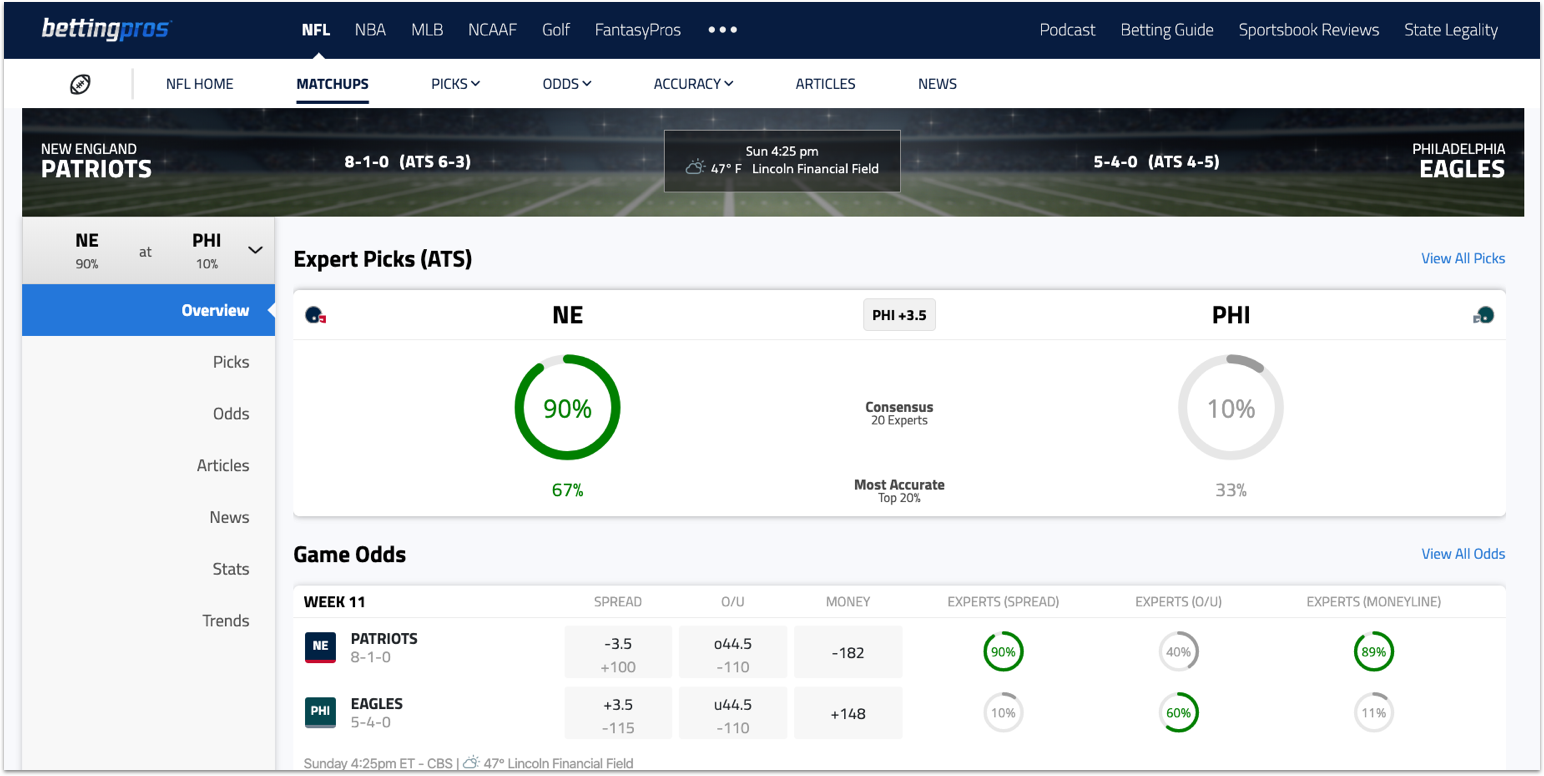 At BettingPros we just want to make you a well (or better) informed sports bettor. And that means having data and analysis to help you make decisions for every matchup.
With our newly enhanced matchup pages (NFL) you can get this information in one place, in an easily digestible format. This includes expert picks, consensus and books odds, articles, news, stats, and trends.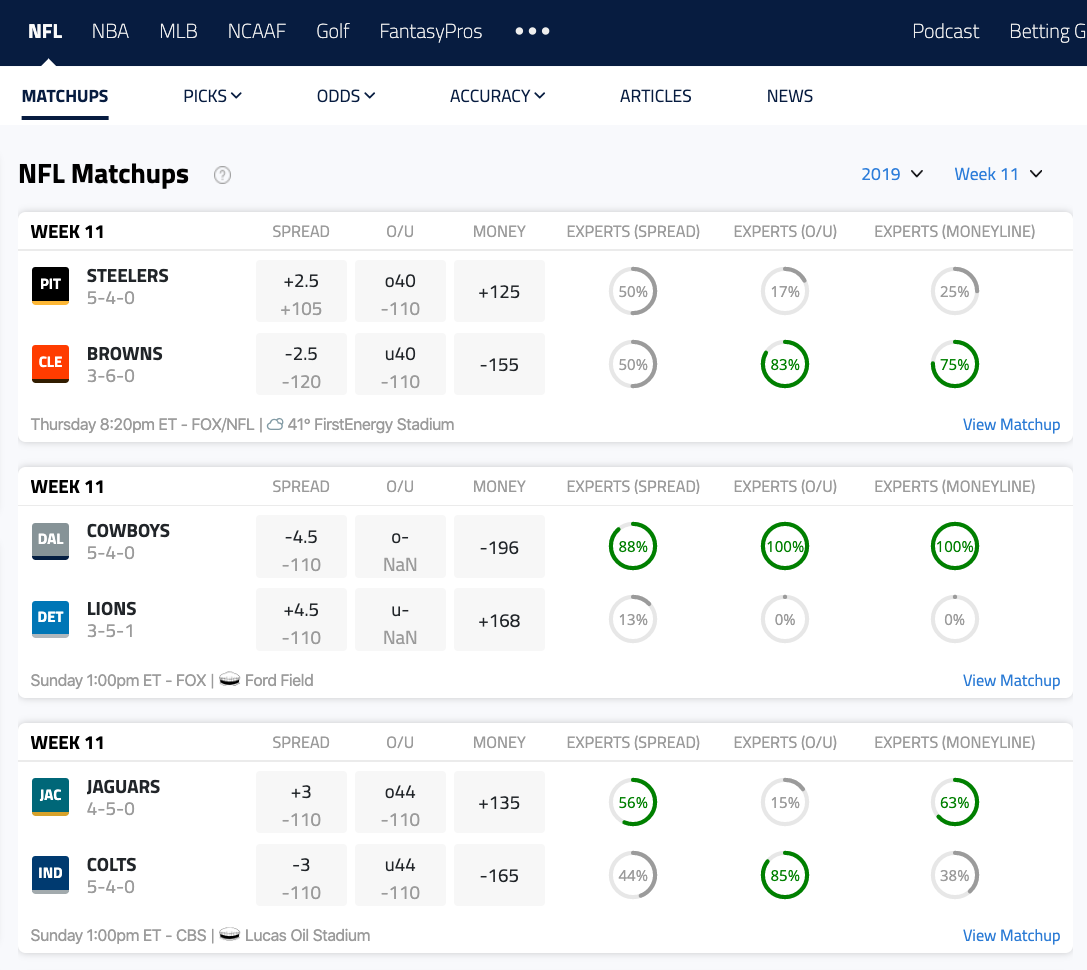 Matchups: The Good, the Bad, and the Experts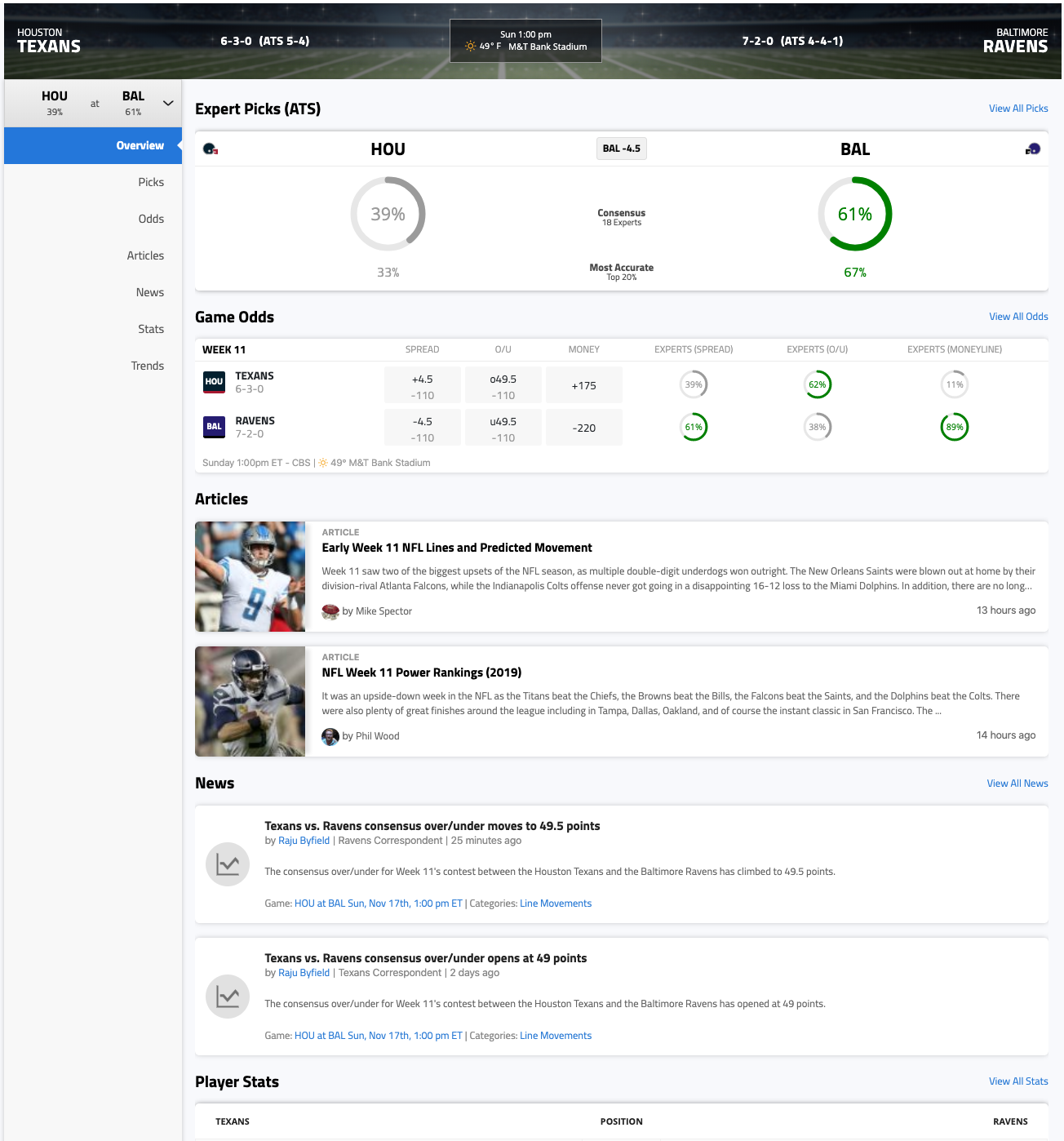 For each individual matchup you can now easily see what the experts think about a variety of bets, along with in-depth articles and analysis breaking things down.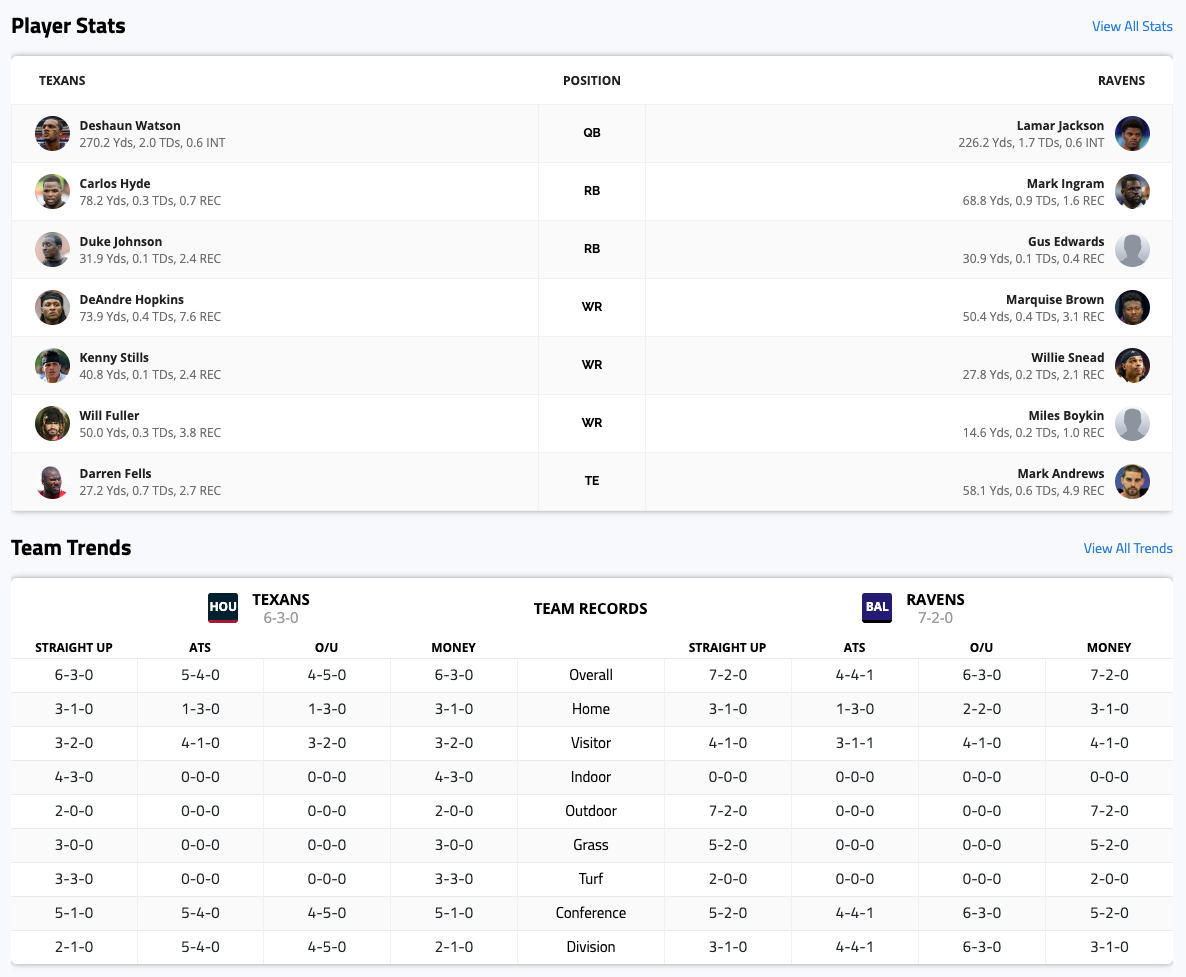 On top of that, get an overview of each teams' playmakers and how they're trending throughout the season (as well as against each other).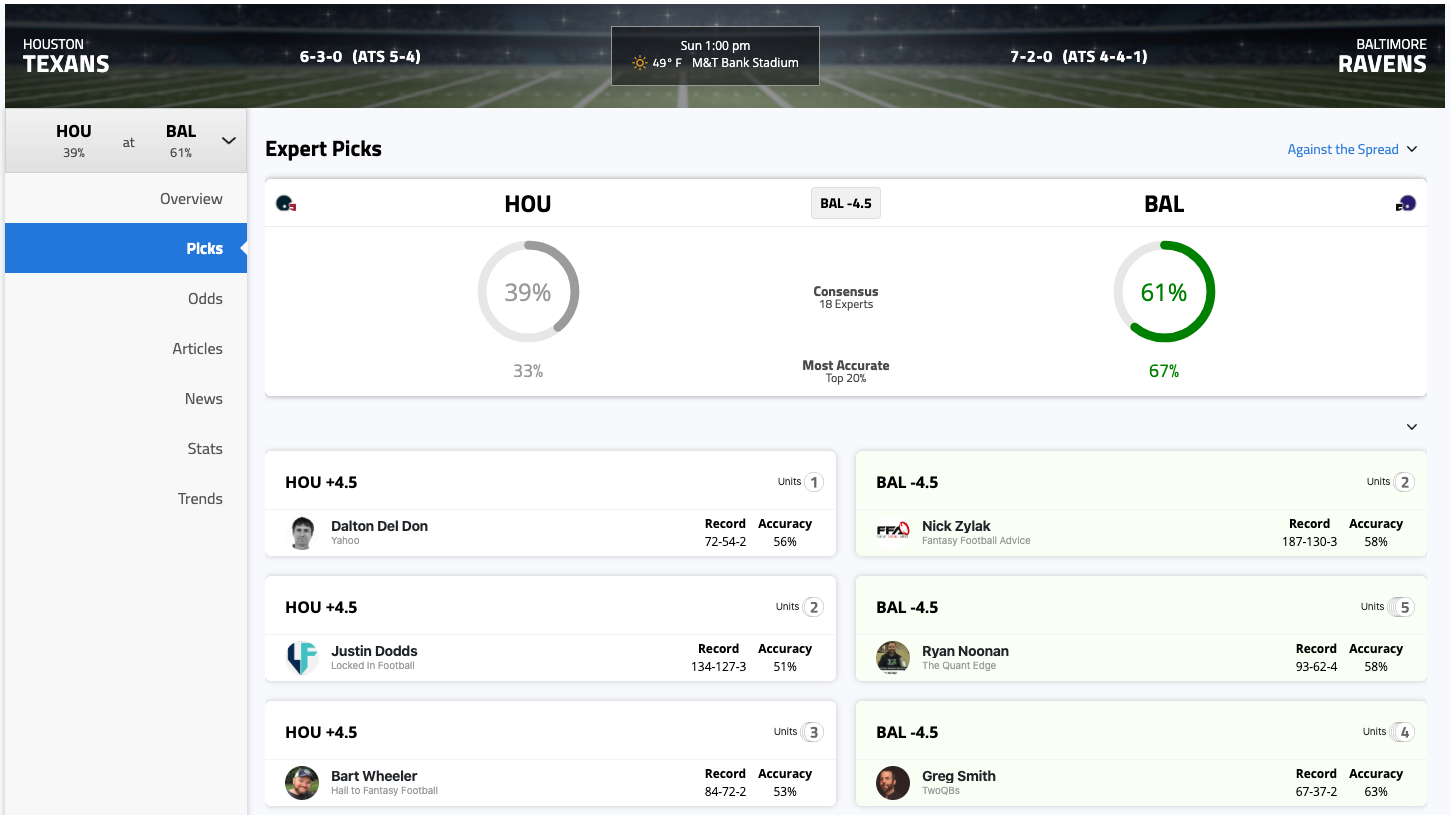 Matchup News: Gotta Catch 'Em All
Additionally, matchup affecting news is now available for NFL. This includes player injury updates, betting trends, or odds changes that can impact your decision making.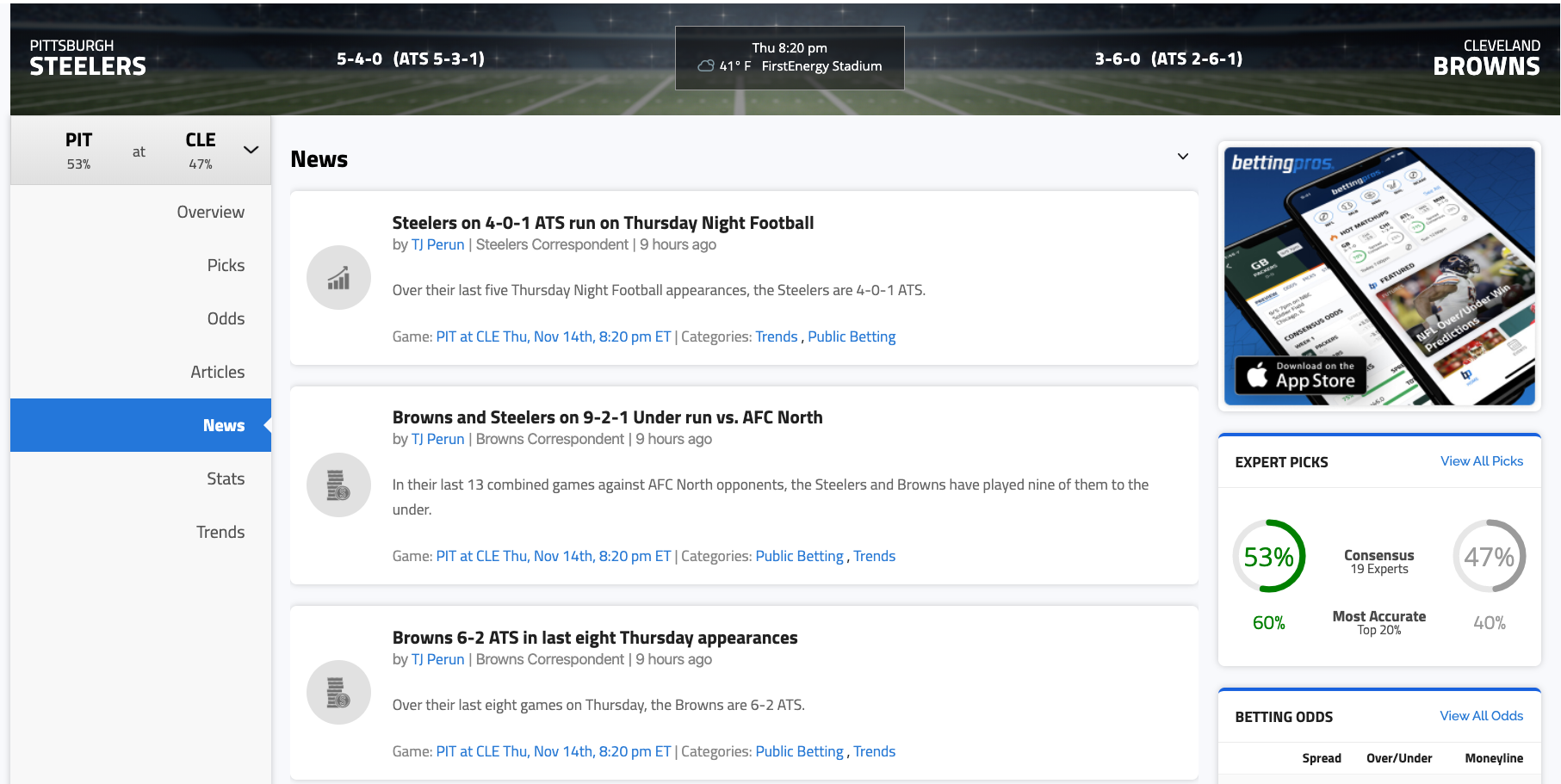 Check out the new matchup pages now and start building that bankroll.