[1/28/2020] Super Bowl LIV: Prop Bets Are Now Live on BettingPros
Get in on the Super Bowl LIV action with an overview of game and player prop bets such as first team to score, coin toss winner, first player to score a TD, and more.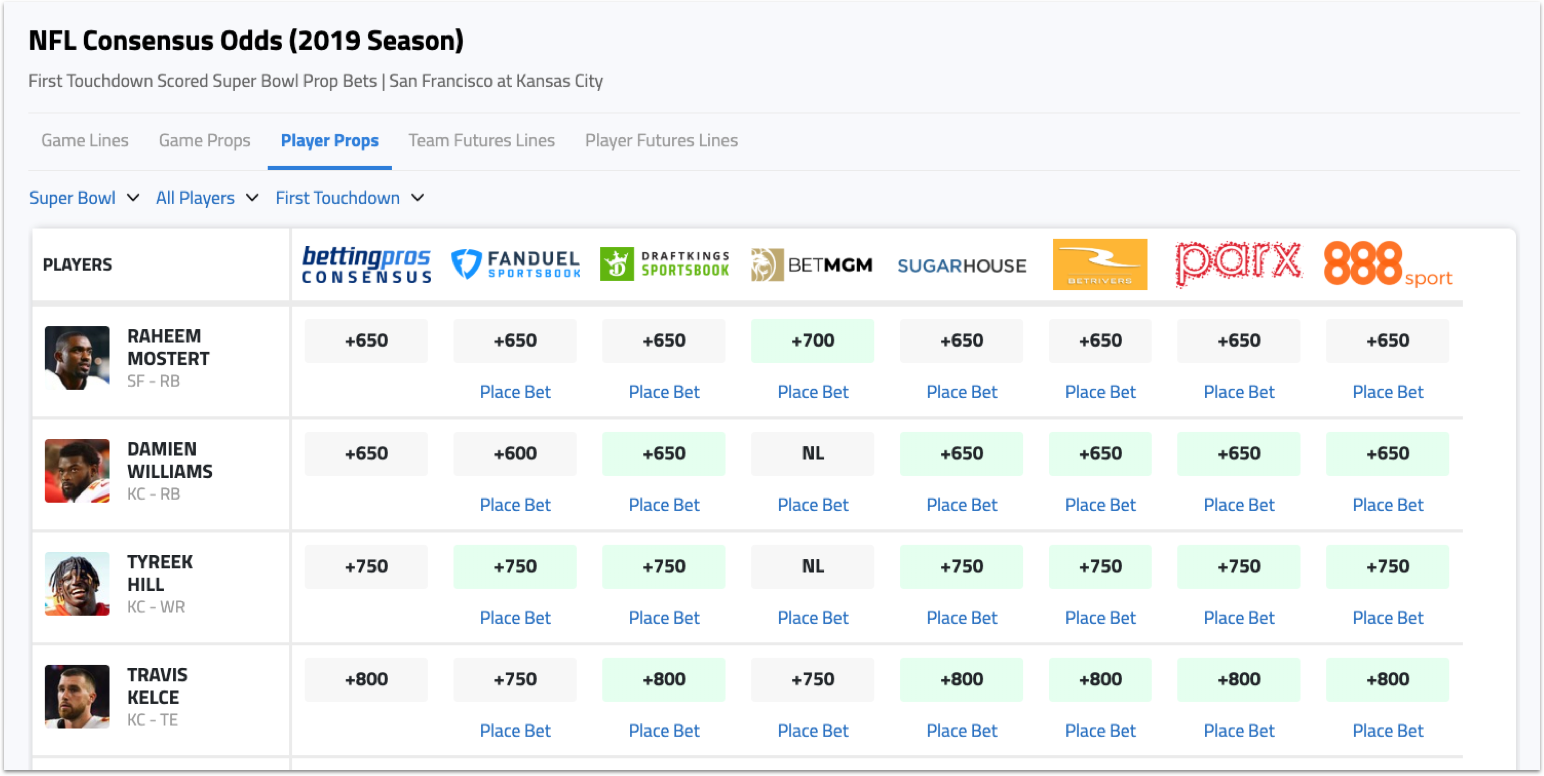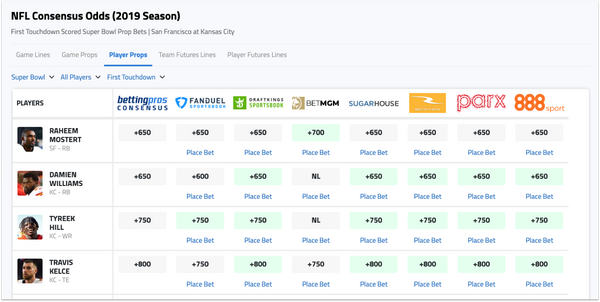 Just in time for Super Bowl LIV, get a full breakdown of available odds (including the BettingPros Consensus) for game and player prop bets.
If you're like me, game and prop bets make big time games, especially the Super Bowl, way more exciting. And that's a super-italicized especially when your team didn't even make the playoffs (Rams... sadface).
This includes odds for all popular Super Bowl LIV Game Prop bets, such as:
First Team to Score
Coin Toss Winner
Longest Field Goal Made
Last Team to Score
And, my personal favorite, First Team Penalized.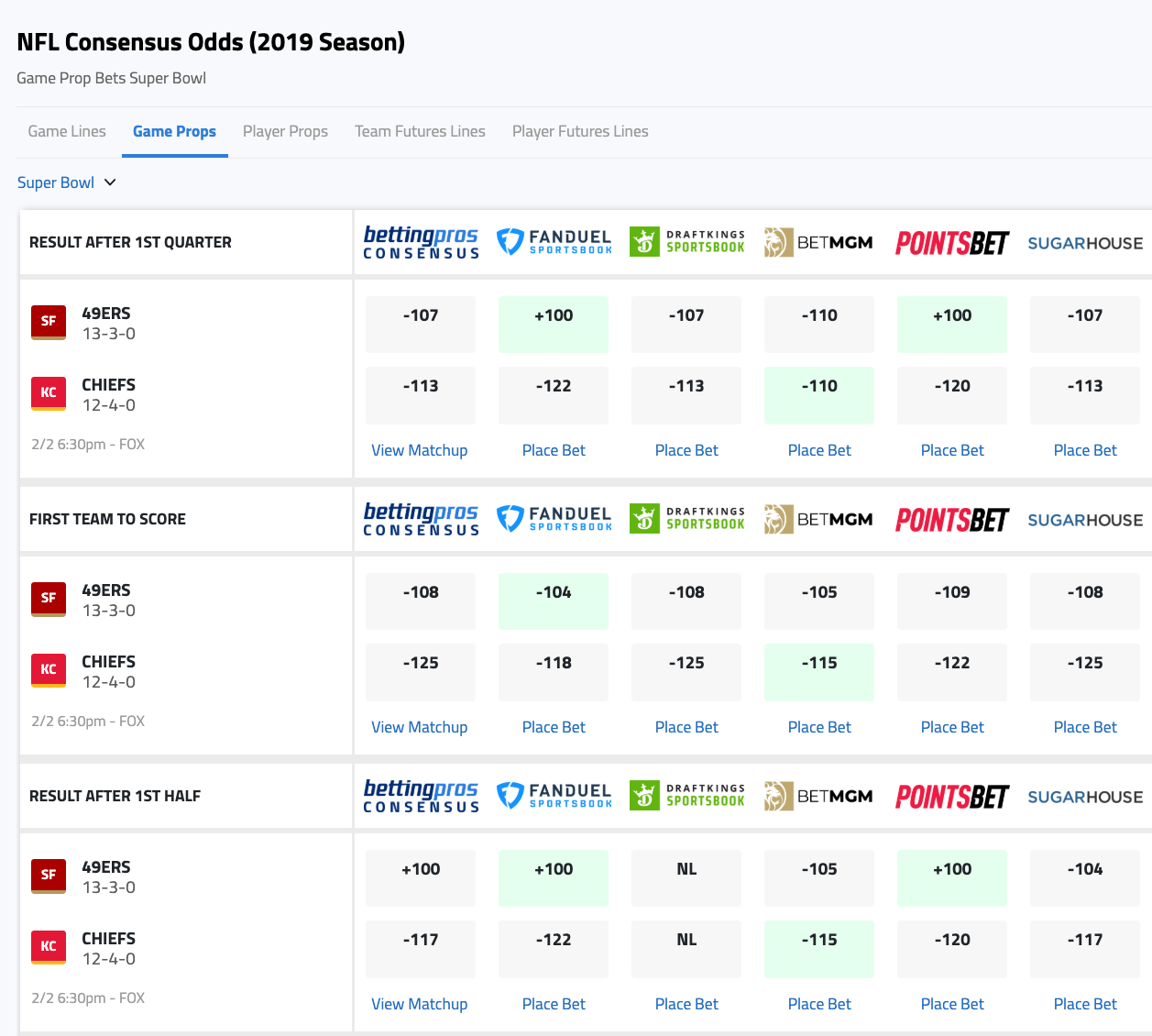 We've also aggregated all available Player Props for Super Bowl LIV, including:
First Touchdown
Most Receiving Yards
Most Rushing Yards
Super Bowl MVP
Last Touchdown
Passing Yards Over/Under
and many, many more.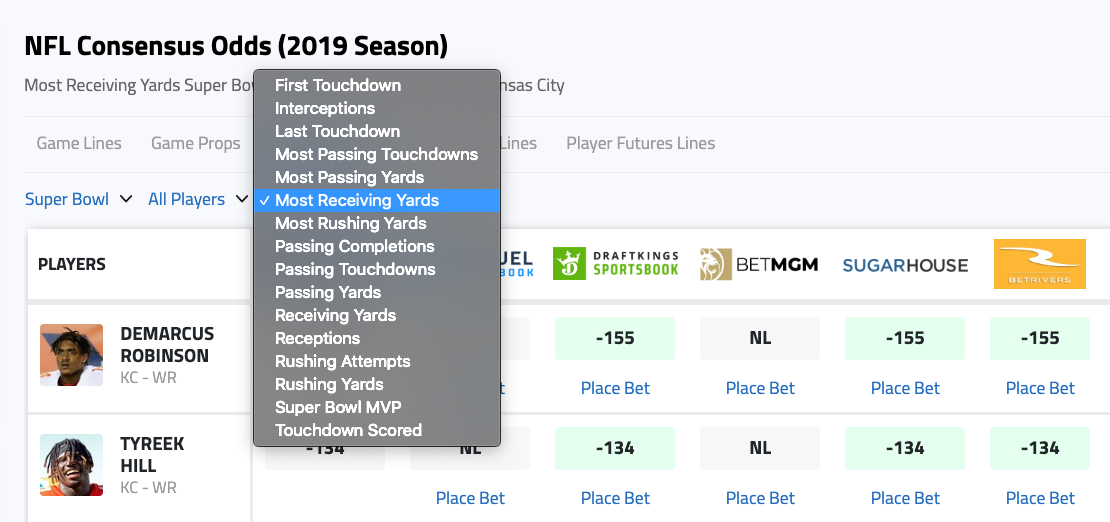 Find the best available odds and get in on the Super Bowl LIV action: game props and player props.
Don't forget to check out the popular SF vs. KC matchup page for the big game.