[10/17/2019] Start/Sit Assistant Update: Edit and Submit Lineups for Multiple Leagues
Set optimal lineups (that's right, plural!) or edit them directly from My Playbook.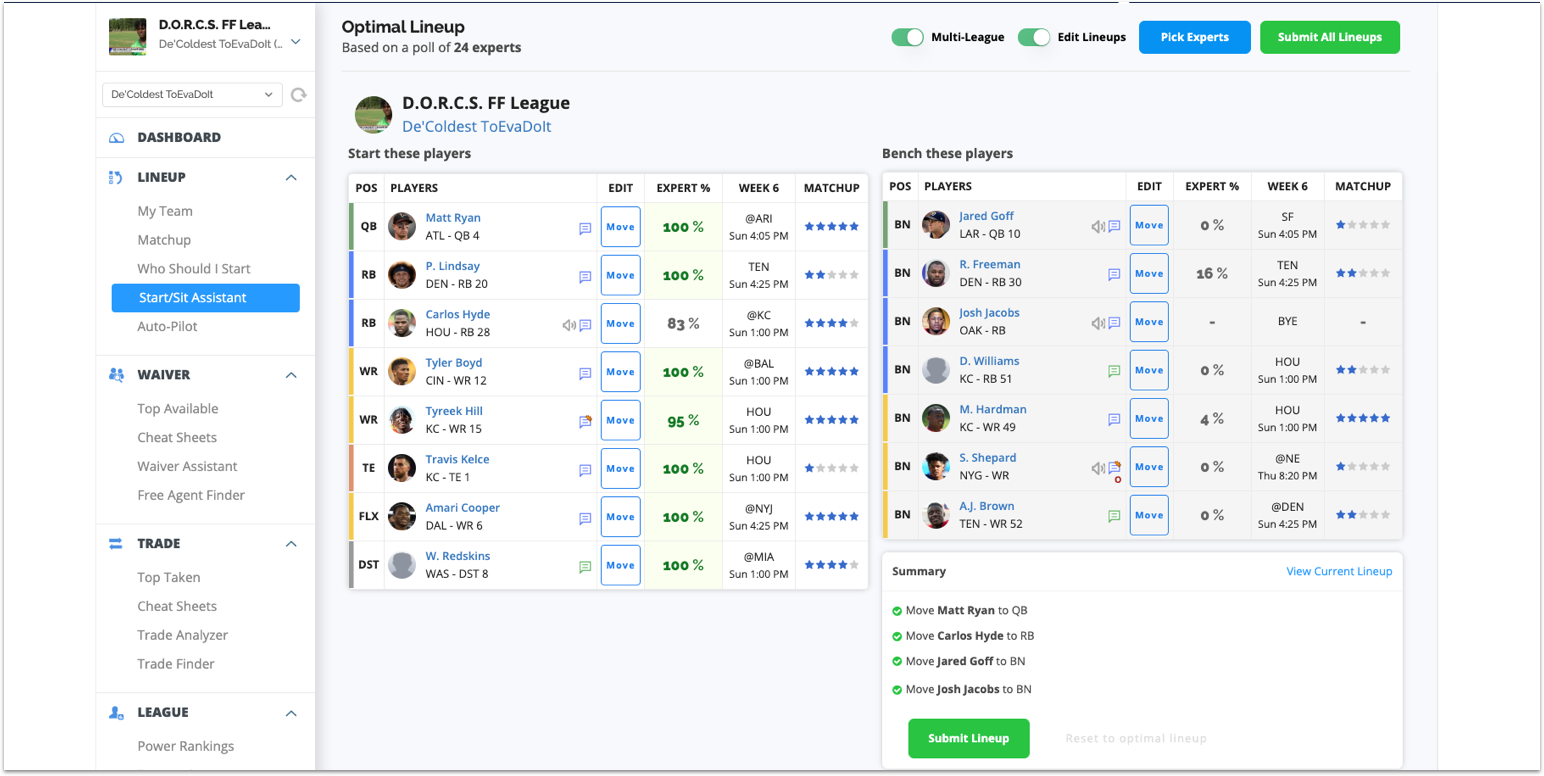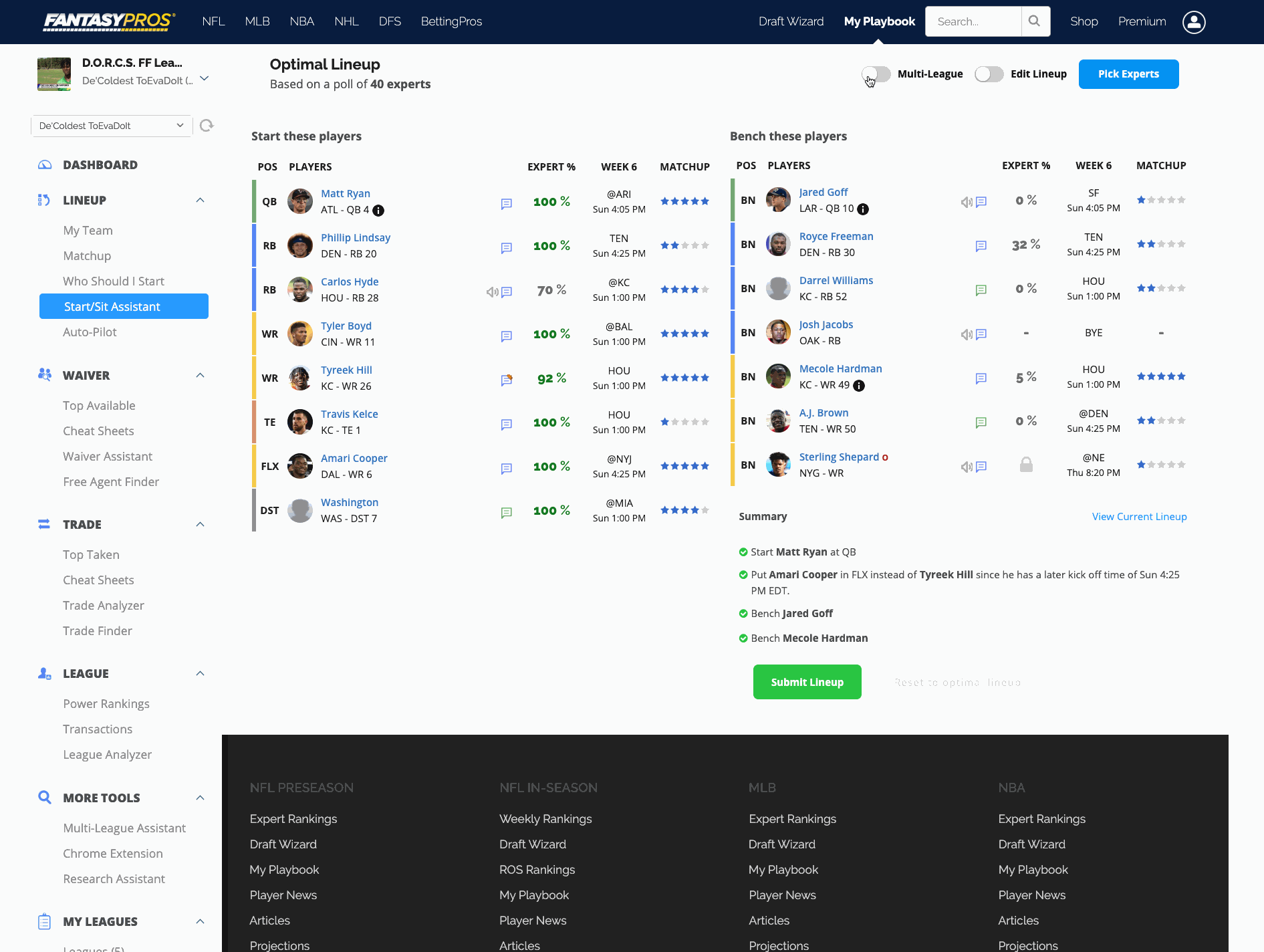 Another Friday, another big update to one of our most popular tools: the My Playbook NFL Start/Sit Assistant (or MPB NFL SSA, as we fondly refer to it).
Previously, you were able to see your optimal lineup (helping you out with start/sit decisions) based on expert voting percentages (which you could tailor by picking which experts were included in the advice). If you were an MVP or HOF subscriber, submit that optimal lineup directly to your league host... and you'd have to do this one at a time, for each league.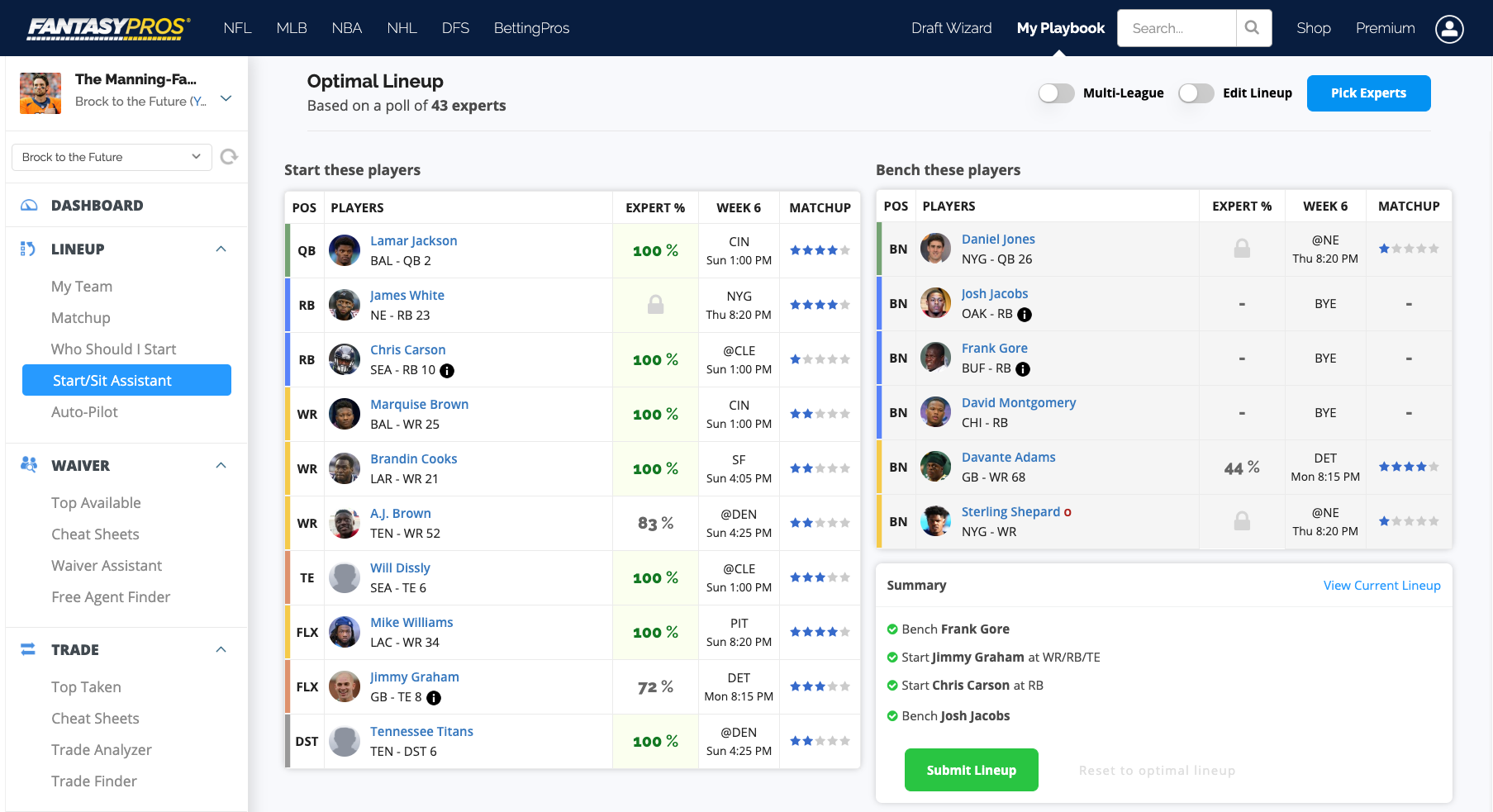 Now, you can not only submit your optimal lineup but manually swap players yourself, if you feel like you have a better take than the experts.
On top of all that, we now offer multi-league mode, where you can view all of your lineup recommendations (or make changes yourself) for all of your synced leagues, all in one screen. You can then submit those lineups to their respective league hosts, all with a couple clicks.
Start or Bench? Do it with the best info available.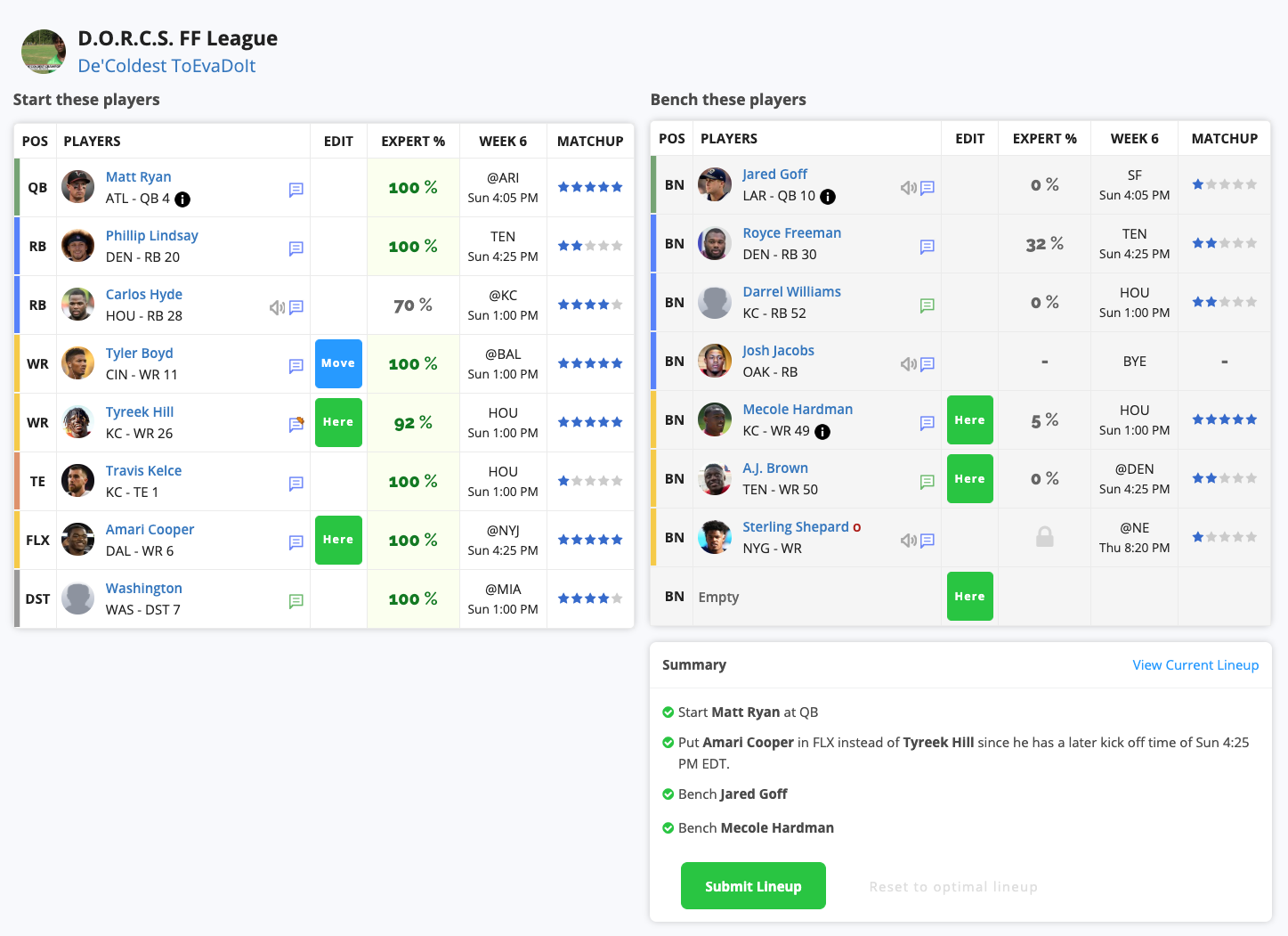 With the ability to start and bench players in your lineups, you can now take into account all of the information FantasyPros has to offer: expert voting % (based on the % of experts that would start a player in your lineup), matchup ratings, and player news via player cards.
More Leagues, More Lineups, More Options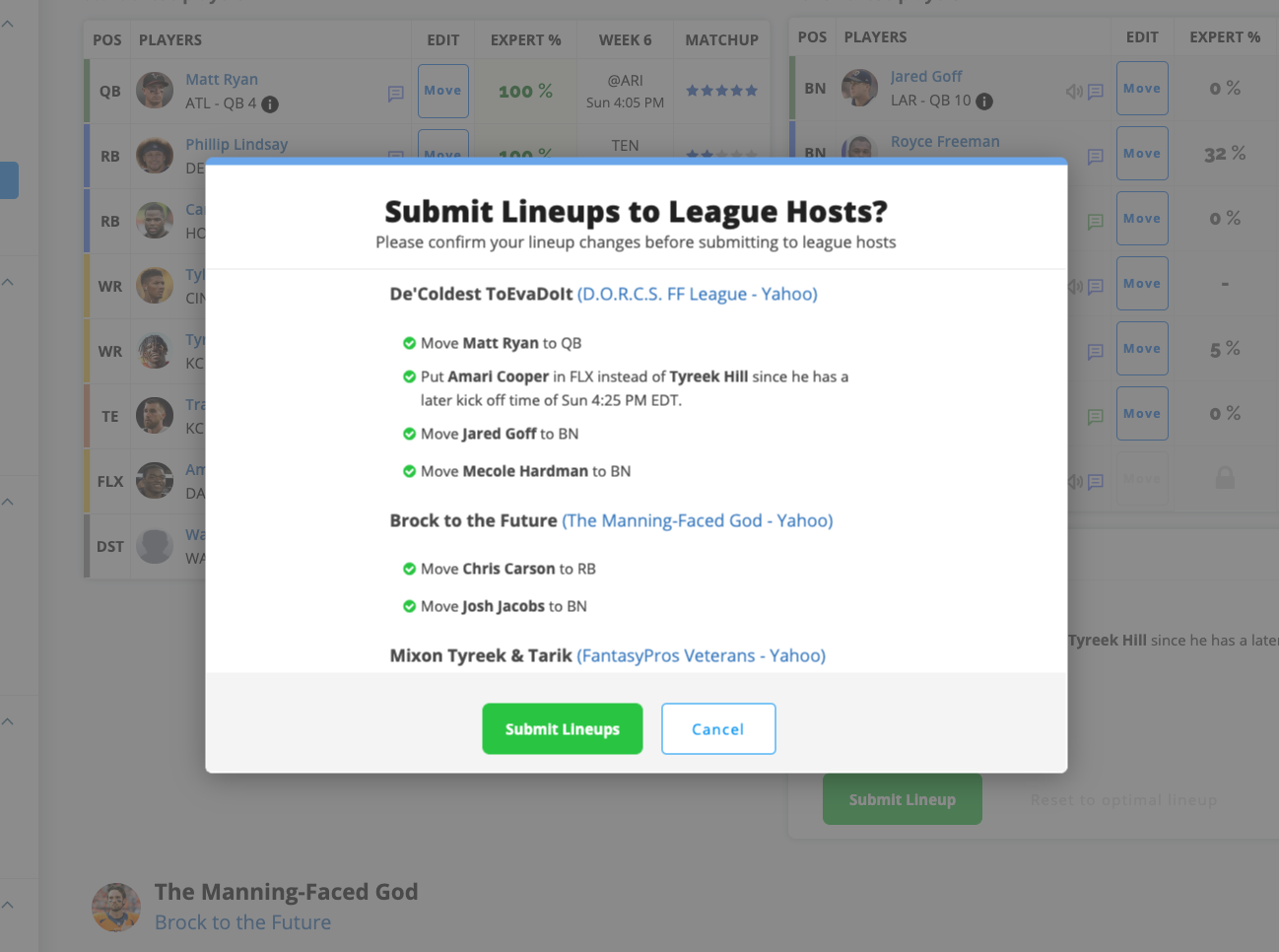 With the new multi-league support view, you can now see optimal lineups, make lineup changes, and send them all to league hosts in one screen. It literally takes three clicks: enable the Multi-League option at the top of the screen, click "Submit All Lineups", and confirm. Boom, done.
We're pumped about this feature as this is a big step forward for lineup and league management from within My Playbook. We hope you're excited about it as well. Give it a try today.