[10/25/2019] My Playbook Android: Updated Home Screen, Videos, and News Feed
Get a quick overview of how your team stacks up along with an improved feed for player news.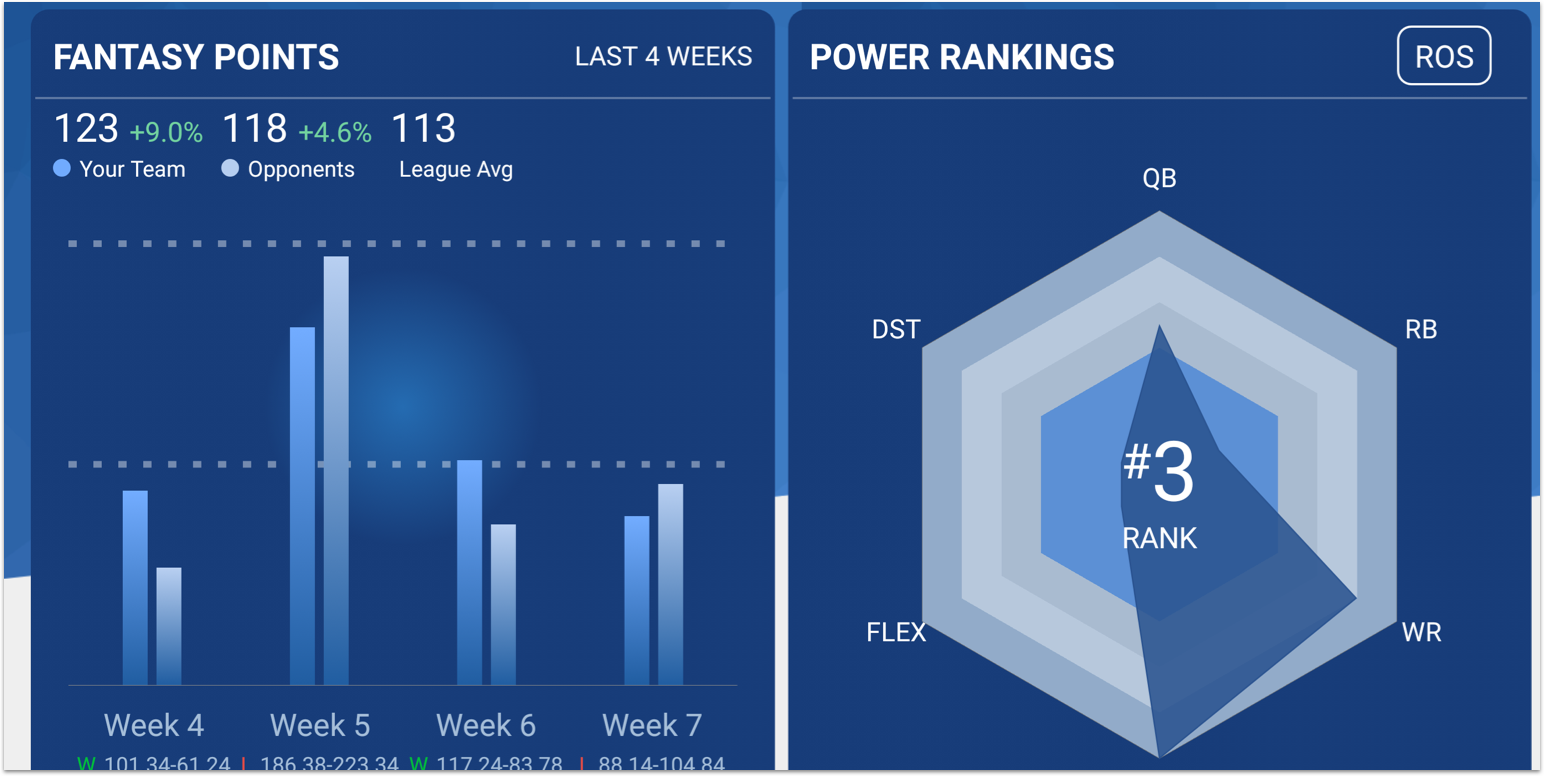 We just updated our My Playbook Android app with some helpful new charts on your home screen, an improved news feed to help you get all the fantasy relevant news for your players (and everyone else's), along with a new video player to let you watch Bobby and Tags get into it while you set your lineup.
How Ya Doin'?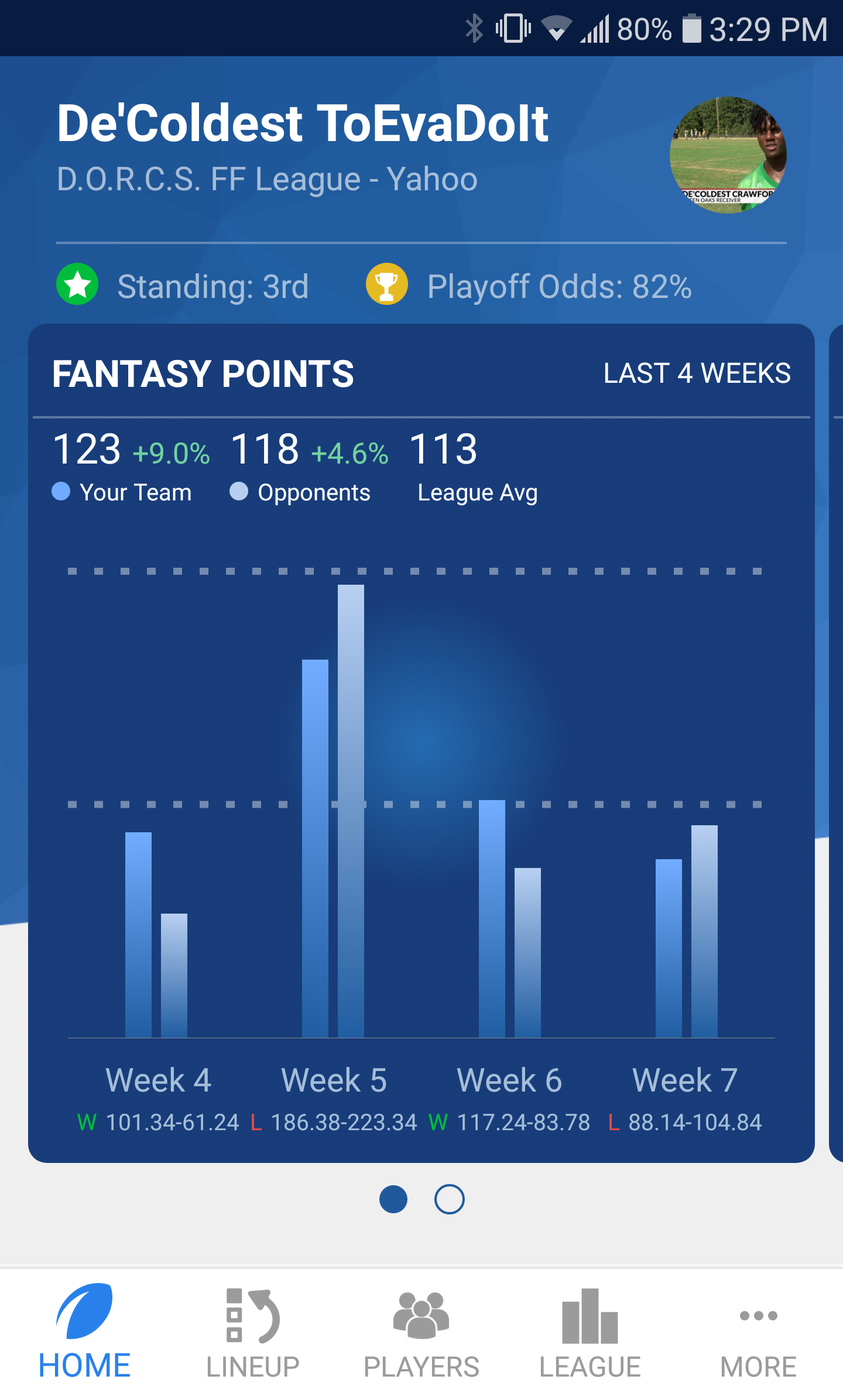 The addition of two new charts on the home screen lets you see how you're doing in each league, with your current standing and our calculated playoff odds based on your standing and future weeks' matchups.
You can also see how your team is doing relative to the average fantasy points put up by the rest of your league, and if your opponents are doing better/worse than average (we all know you're in last place because all the other teams are dropping massive points on you when you play them, right?)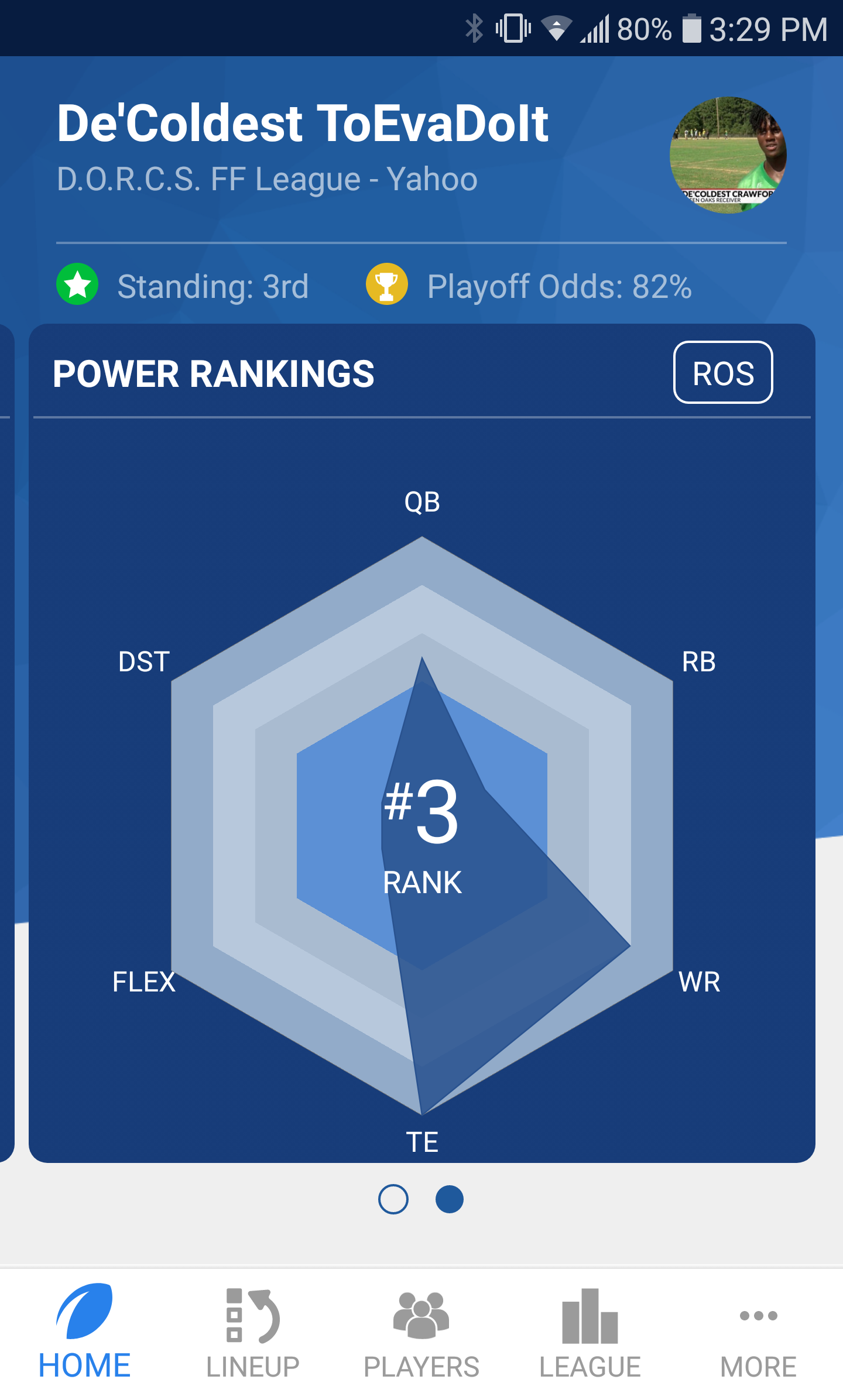 You can also see how your team stacks up positionally for the next week or for the rest of the season. As you can see here, my Kelce + Tyreek stack is helping me out... RBs? Yeah, gambled and lost there.
Videos and Podcasts Everywhere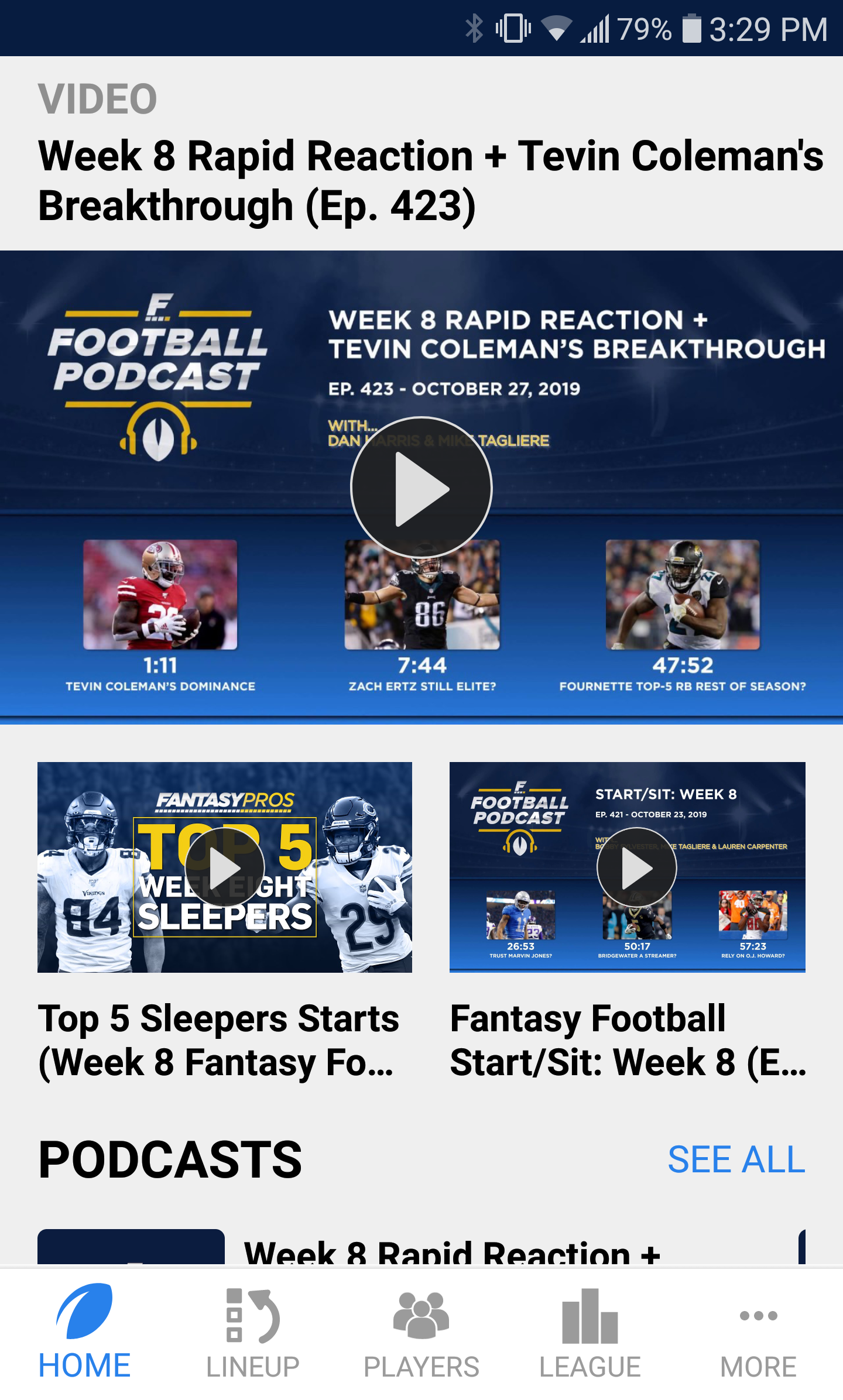 At the bottom of the home screen is an updated videos section (also available in the news feed area). Playing any one of our videos here will allow you to minimize it so you can watch/listen while reading player news, setting your optimal lineup, analyzing waiver adds, and more.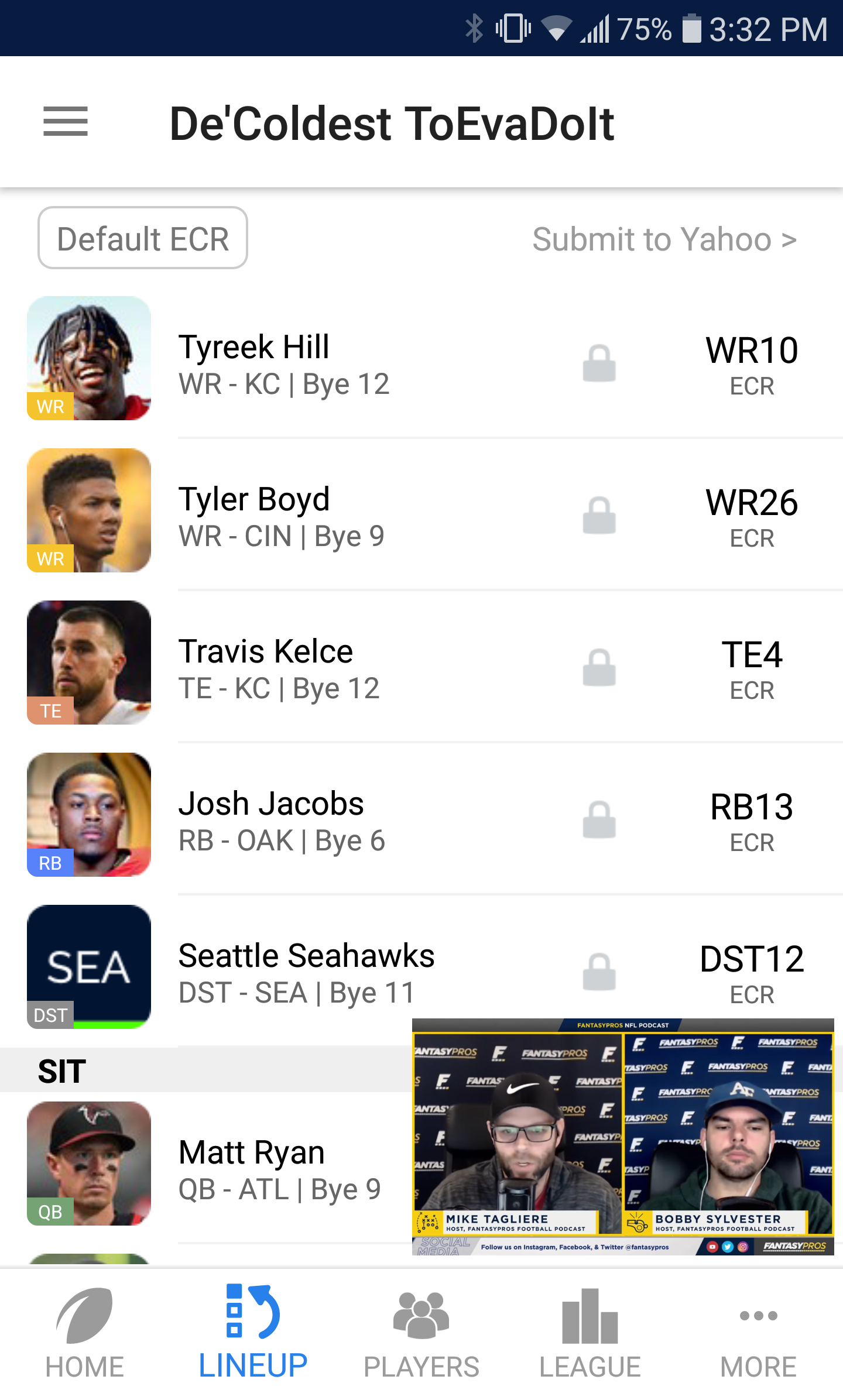 News Feed: My Team, Your Team, We All Scream for ... Something
With the new and improved news feed,  you can filter out only news for your team (or all players, or only available players), along with positional selections (e.g. only show news for available RBs, great for making waiver decisions).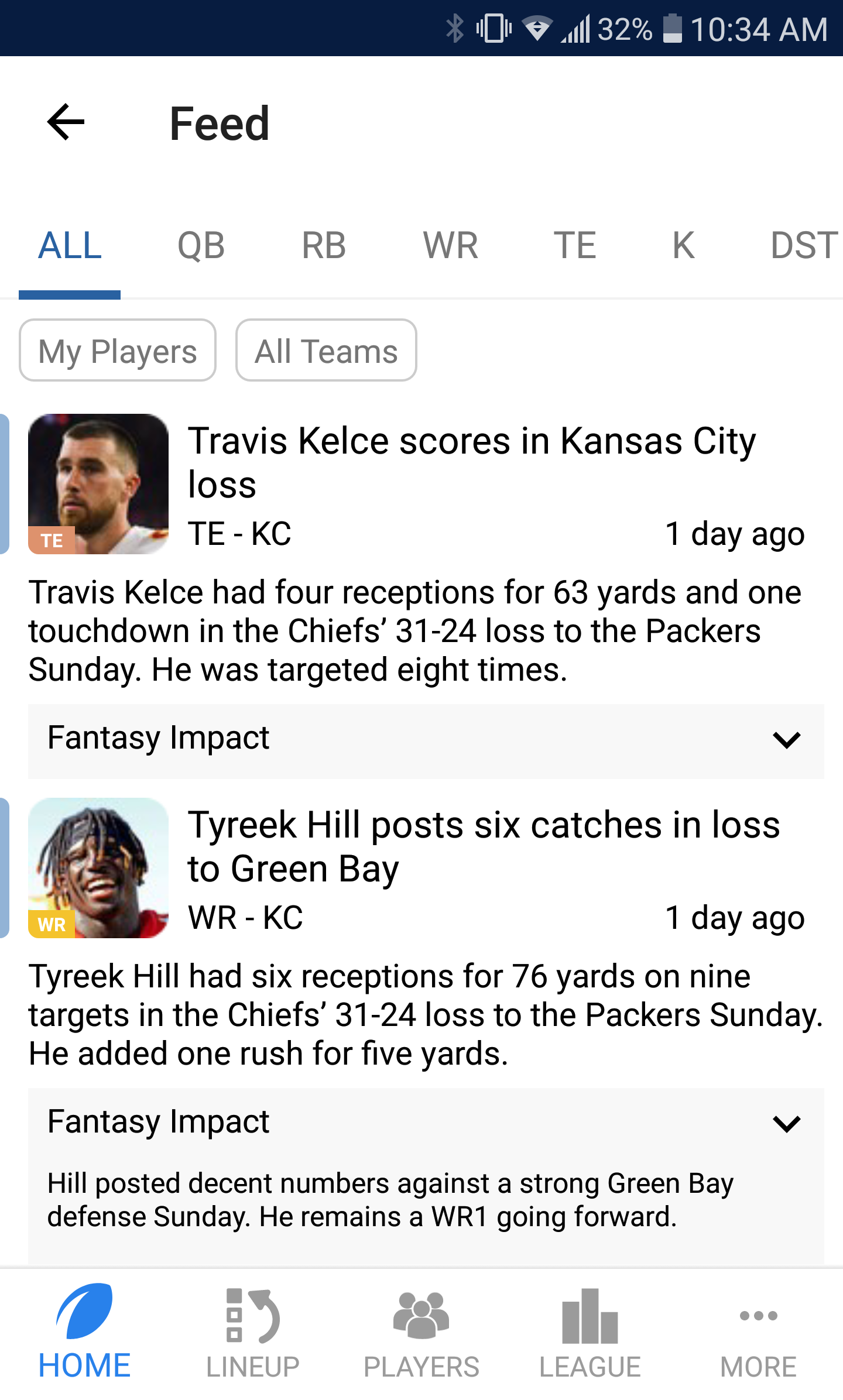 These updates are live in the latest version of the My Playbook Android app in the Google Play Store, and are available for free and premium users. Check it out now!