Who Should I Start? Update: A Fresh Design With Fresh Results
Who Should I Start? - an update to the best tool around to help fantasy managers decide who to start and sit on game day.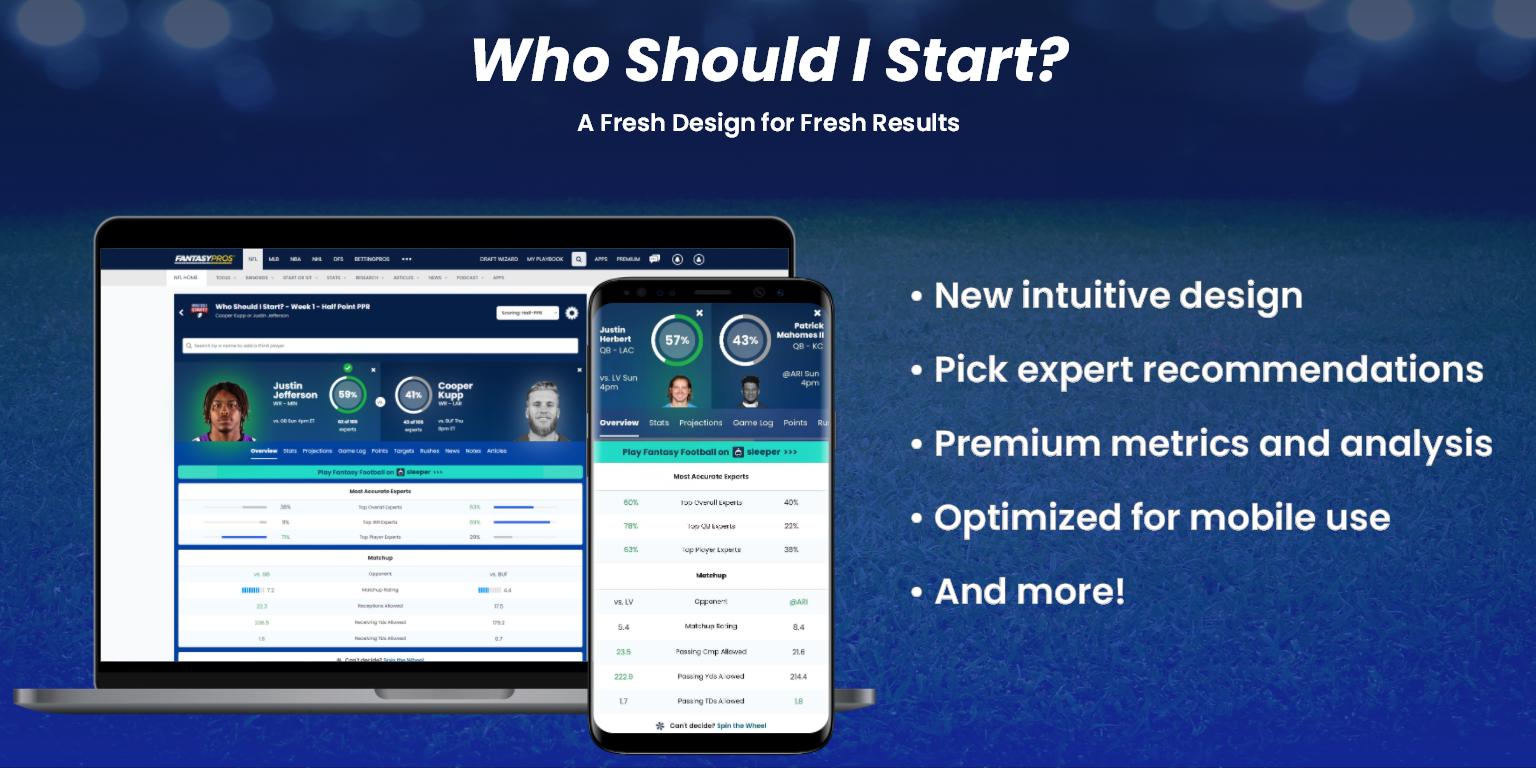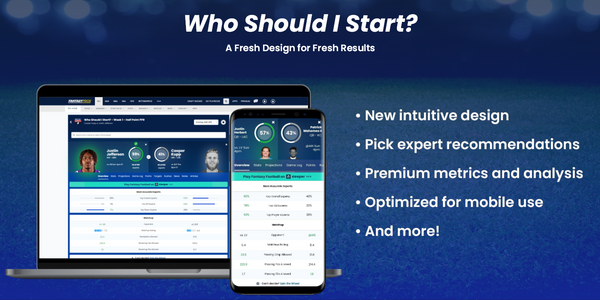 "Who should I start?" - a simple question with infinite outcomes and choice that plagues most fantasy managers on game day.
At FantasyPros - helping you make start decisions is how we got started. Who Should I Start? was one of our first tools, and over time, it's only got better.
A Fresh Design for Fresh Results
Who Should I Start? has been updated to be more clear and intuitive to aid you in making your start/sit decisions. See detailed breakdowns on how the experts have voted, and access detailed analysis to help you decide who to start.
Simply select any group of players you need to choose between to see a breakdown between the choices, including who the experts would vote for. Manually select players you need to decide between, check out popular searches, or, if you have your league synced (it's free!), you can pick players directly from your roster.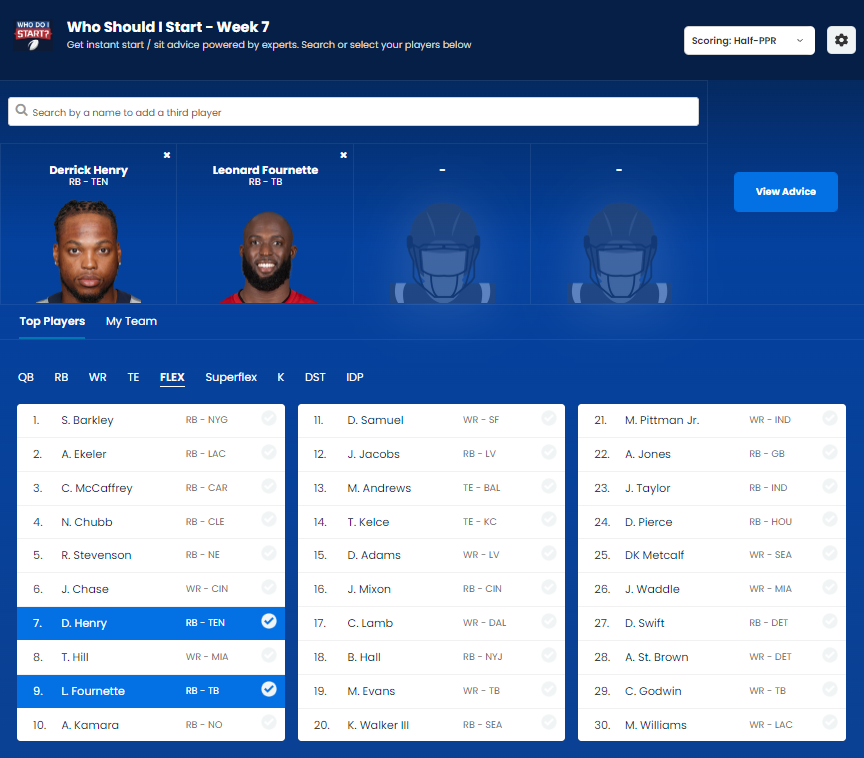 After choosing which players to compare, see a snapshot of who all the experts vote for, as well as by historically accurate groups P.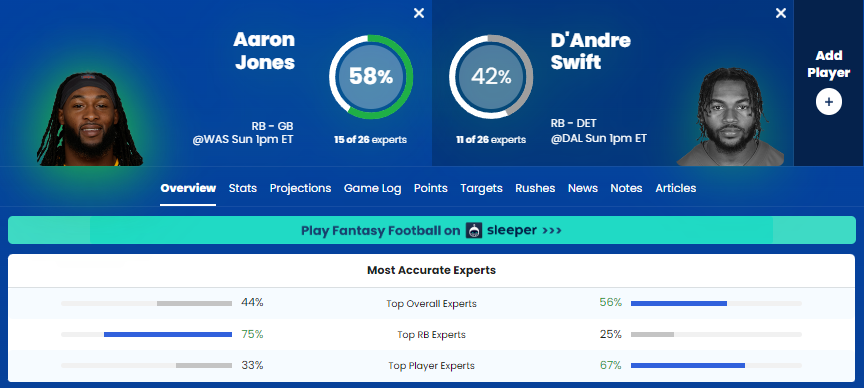 But don't just take their word for it. Dive into a detailed comparison between the players to make the best choice for who to start.
Explore details for that week's matchup, how players are performing on the season, projections for the games, and more. Each comparison will display a "winner" for that category for you to get a quick summary on their stat lines.

And, get quick access to the latest news, notes, and articles to stay informed on the most up-to-date information and its fantasy impact for each player.
Expert Opinions: Simplified
For quick decisions, we've made it as clear as possible how the experts lean when deciding between players.

For a more detailed look, break out the expert voting in a number of ways to help you feel more confident in your choice. You can use the Pick Experts filter to focus on the experts you'd trust the most. Manually select experts, or choose from one of the premade sets.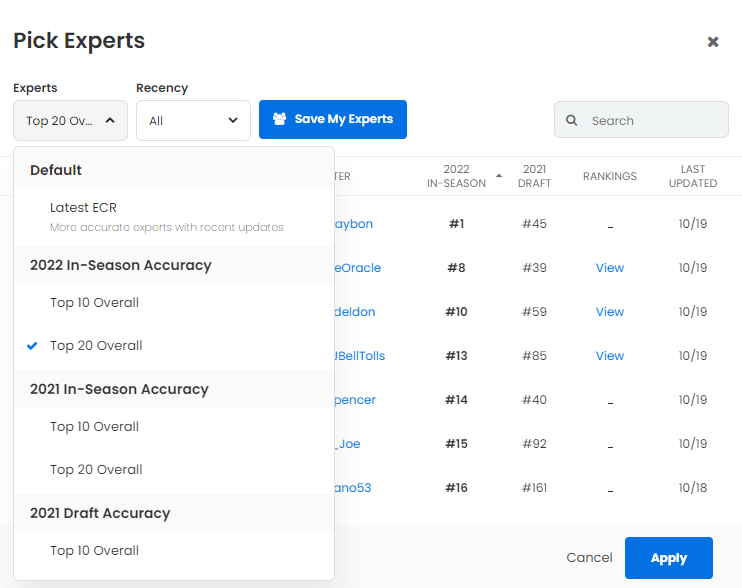 Further down, see a detailed list of experts and how they've ranked the players and feel confident that you're making your start/sit decisions with the most up-to-date information possible.
When comparing players in the same position, you'll be shown the positional ECR. When comparing across positions (for Flex roster spots, for example), you'll be shown overall ECR.
*ECR stands for Expert Consensus Rankings. Click here to learn more about how ECR is calculated.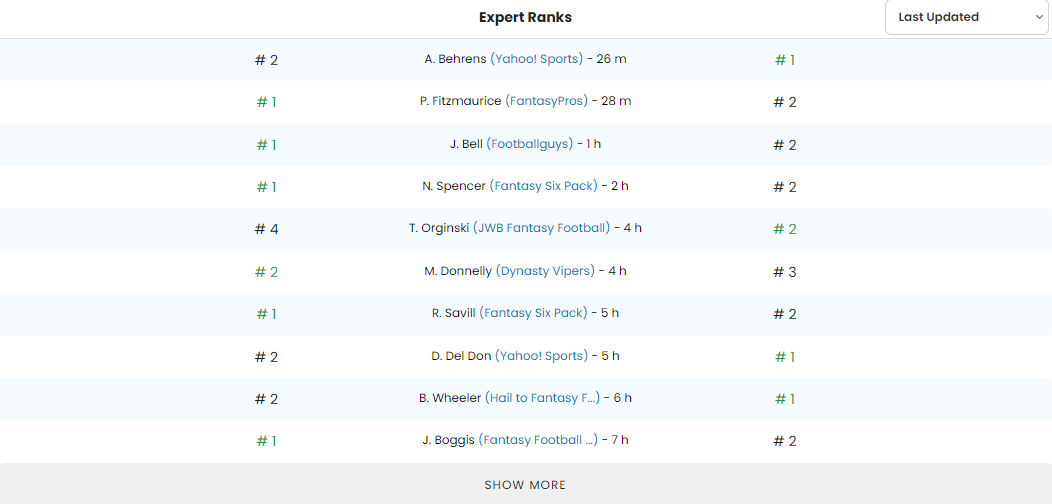 The Domination is in the Details
Freely navigate between various stat lines and projections or view the latest news, notes, and articles featuring the players.
See the latest projections, individual game performances, and other key fantasy metrics such as targets and rushes.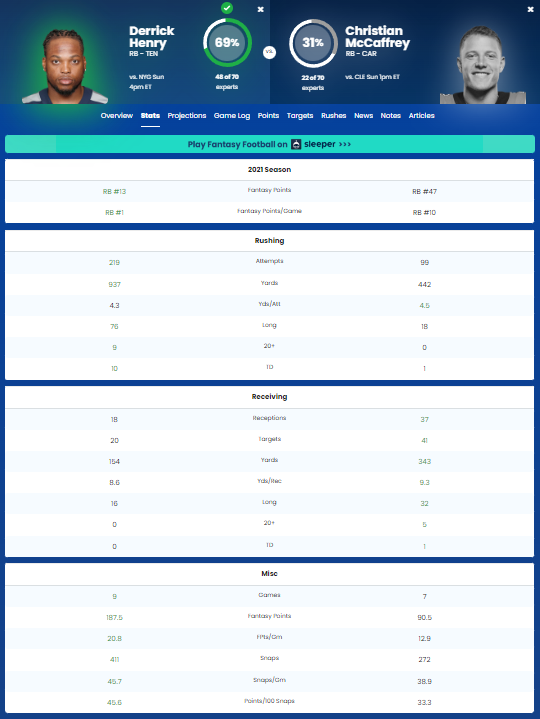 Premium subscribers P will also be shown advanced metrics for all comparisons, including past performance vs. projection and red zone usage.

For a deeper analysis and look into each player, get the latest news and expert notes, and view articles that feature them.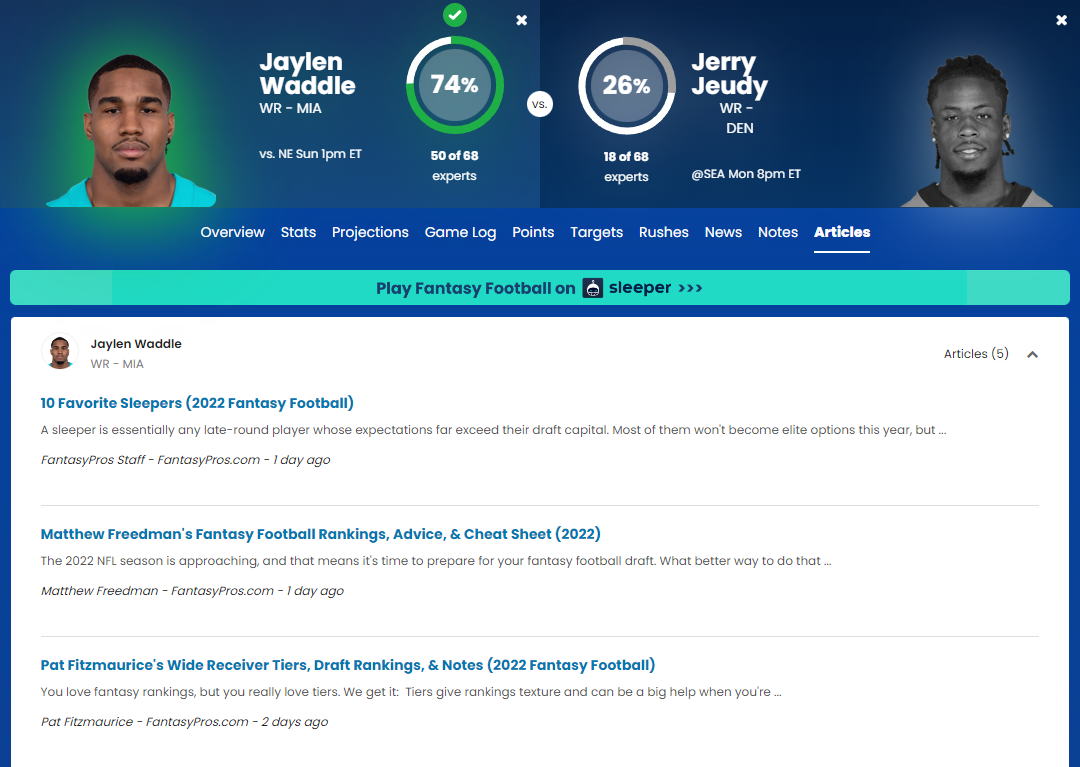 Start Decisions Made Anywhere
The revamped Who Should I Start? is the most mobile-friendly way to make your lineup decisions. Fire up Who Should I Start? on your phone anywhere you go to get the most accurate and up-to-date start advice for your leagues.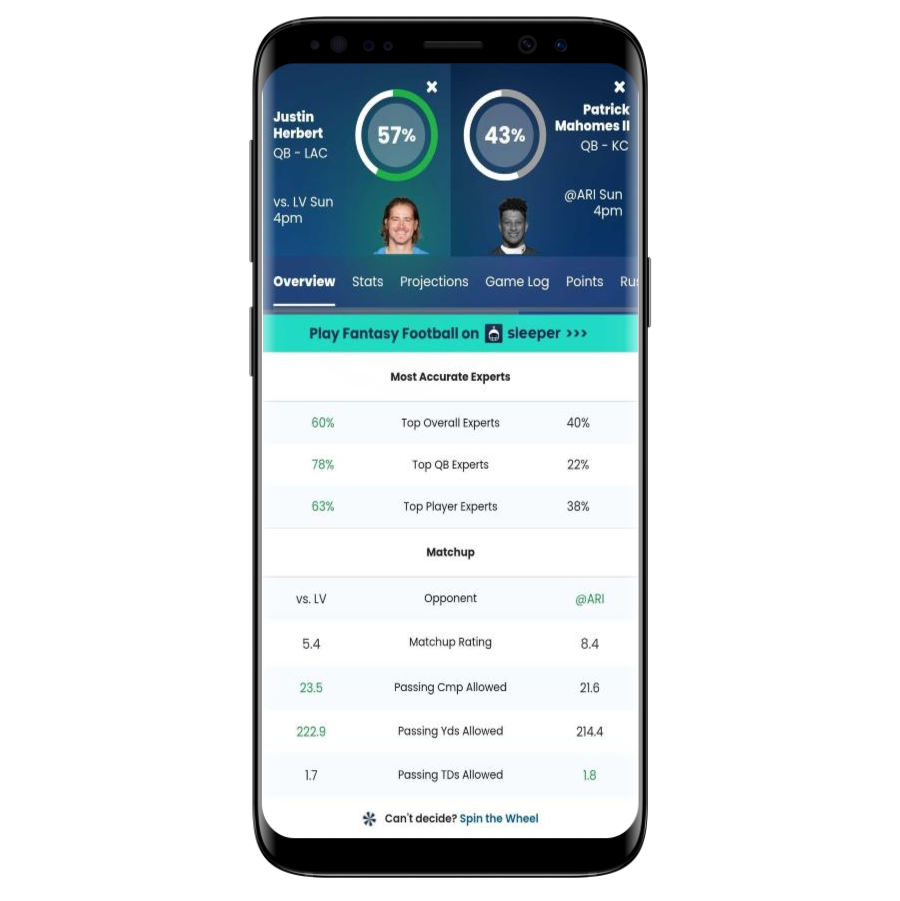 Available Now!
The updated Who Should I Start? is available now for the 2022 fantasy football season, and will be updated and available for additional sports soon. Check out Who Should I Start? for your fantasy football advice today!