Game Day: Every Fantasy Football Player. Every Fantasy Football Play.
Game Day by FantasyPros is your place to view every fantasy matchup and play-by-play game feed all in one place. Get detailed game scores, fantasy stats, and more all for free.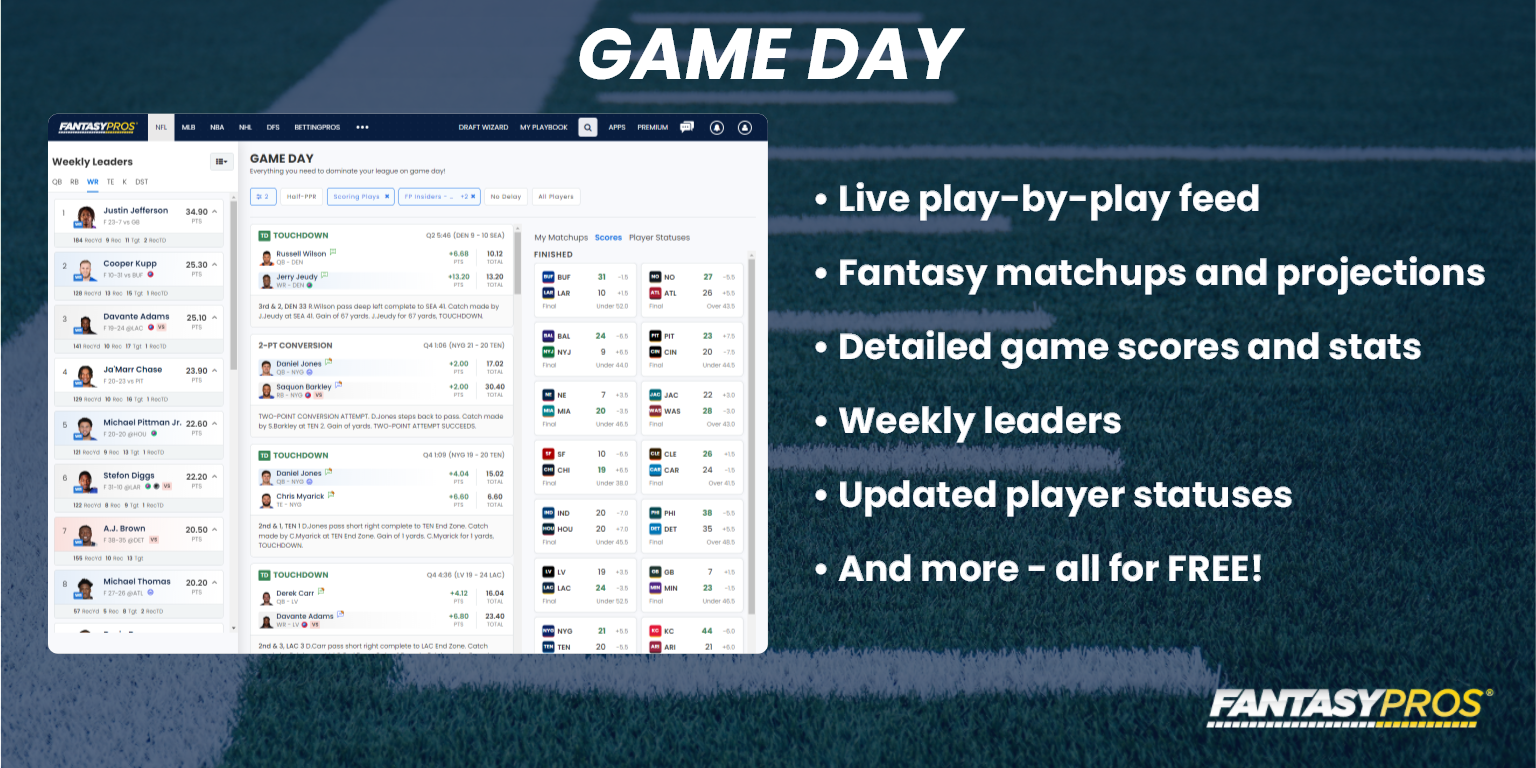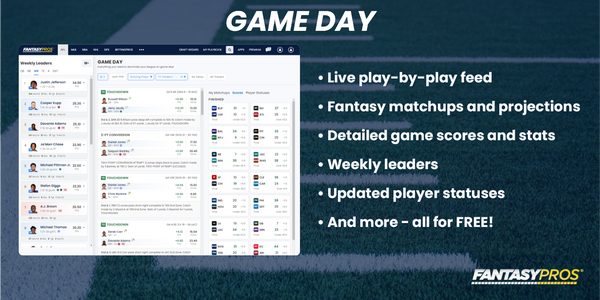 With the 2022 fantasy football season underway, it's time to enjoy football once again. Whether you've got the games on the TV and your fantasy leagues on your computer, tablet, phone, or all of the above; or you're on the go and just want to check in quickly, you'll want one spot to keep an eye on how all of your matchups are shaping up.
With Game Day, you can get the latest for every matchup - both your fantasy matchups and every NFL game - all on one screen.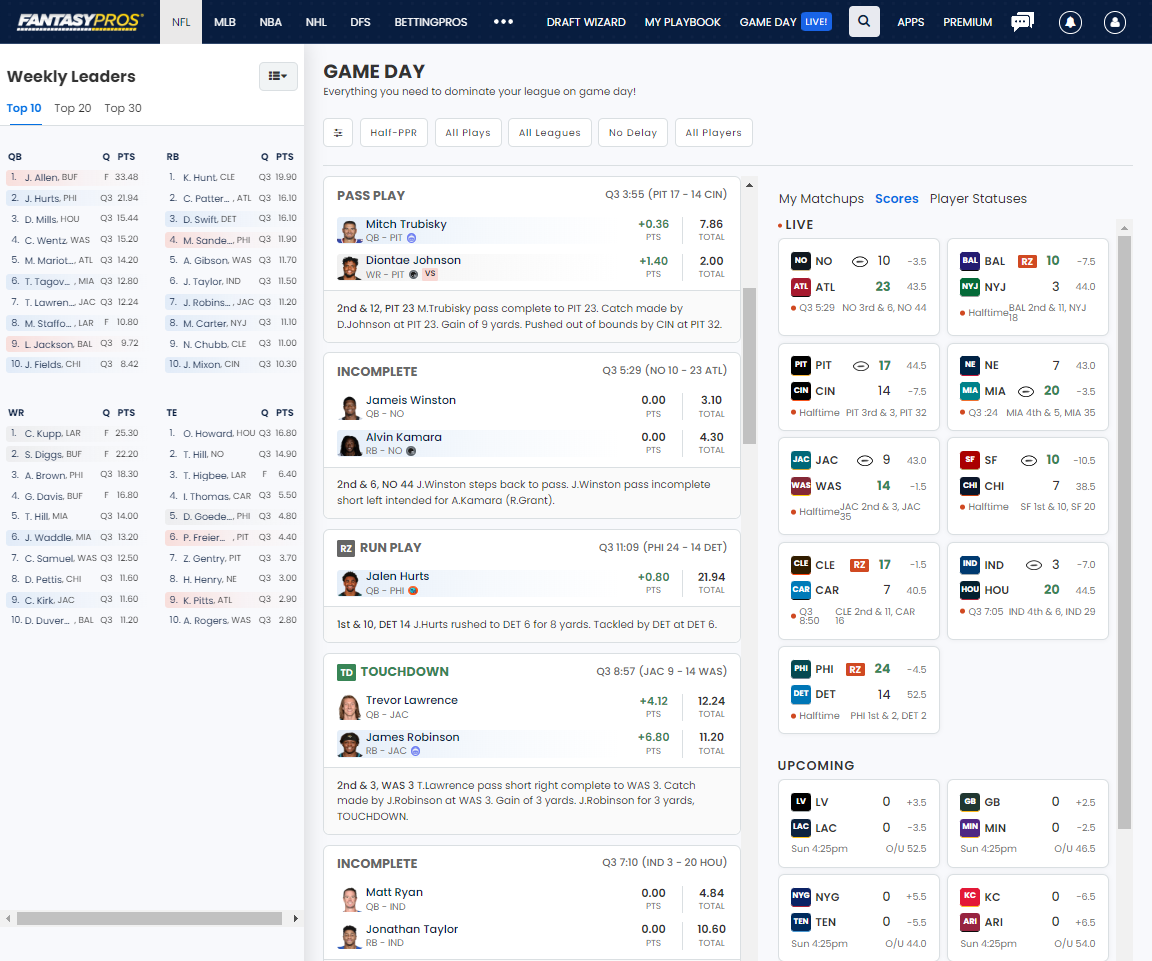 Game Day is your home for a live play-by-play feed for every game including full details of every fantasy relevant player.
You'll find fantasy leaders by position, detailed projections and scores for each of your fantasy matchups, live game scores and game stats, and up-to-date player statuses before, during, and after each game.
See all of this and more - completely free.
Pre-Game Preparations
See all of your fantasy matchups in one place with projected Win % based on current lineups. Each matchup will link out to the league's host site for an easy and quick look into your leagues.
As the games are played and players accumulate points, your fantasy matchups and projected chance to win will also automatically update.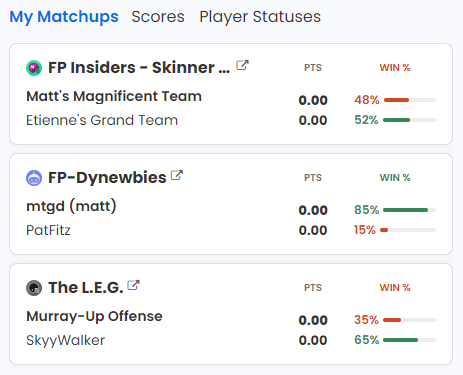 See projected stats for each player and updated player statuses so you can adjust your lineups with players who might miss time.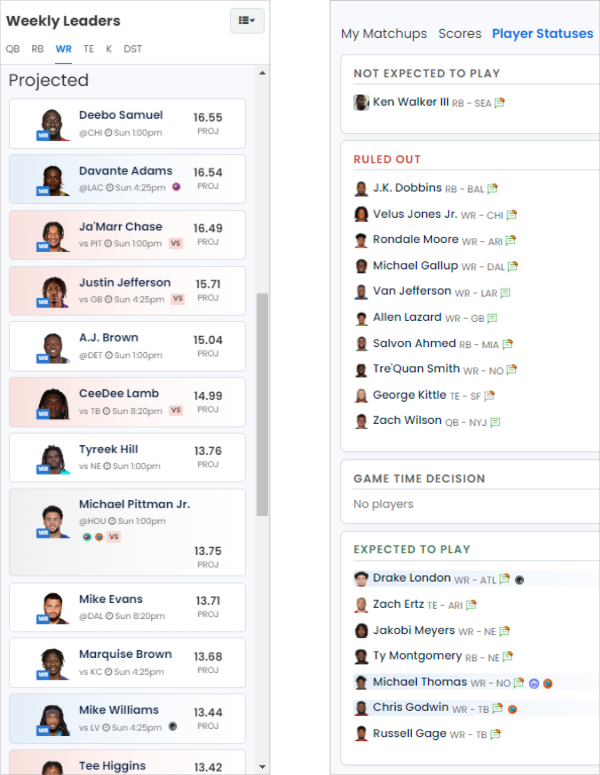 Game Day Live
Live during every NFL matchup, Game Day will automatically display details for every fantasy relevant play, including a summary of the play itself, fantasy stats for each player involved, and live game updates.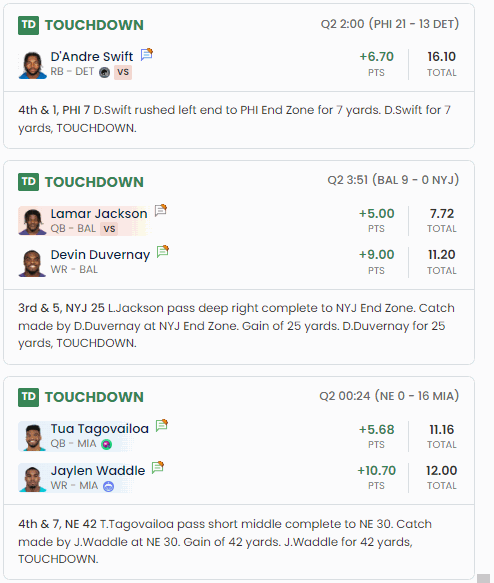 Customize your view to choose which types of plays are displayed, set a delay (avoid spoilers if you're watching the games live!), select your scoring type for how fantasy plays are calculated, and even filter out players that aren't in your matchups.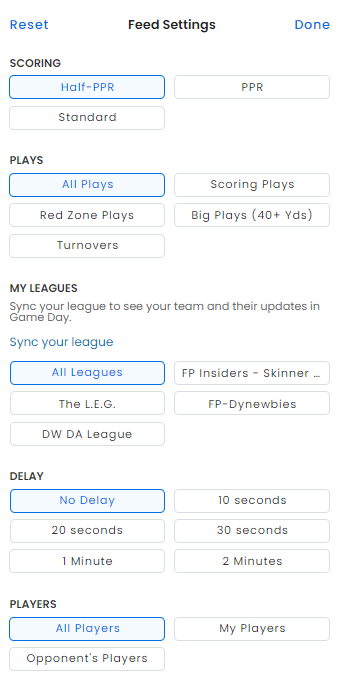 See summarized information for week leaders across each fantasy position. Choose between condensed views to view as many players as possible, and detailed views to get full fantasy stat lines.
If you have your leagues synced with FantasyPros, the rankings and stats will automatically indicate if a player is in one of your matchups - whether they are on your team, on an opponent's team, or both. Easily keep an eye on how the stars of your matchups are performing this week.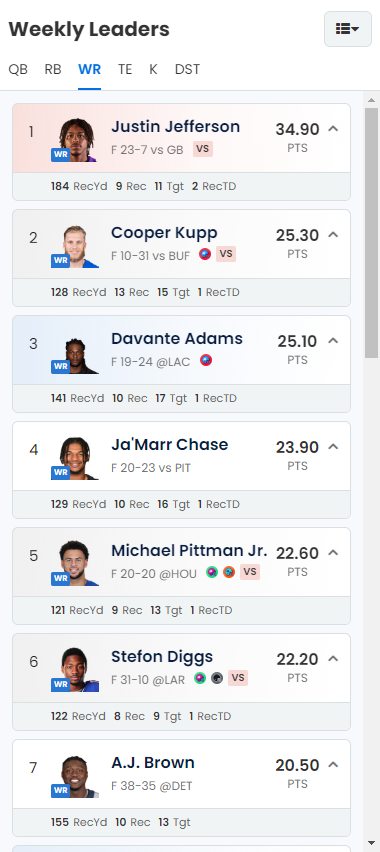 And find complete live game details, including full team stats and fantasy points, for every team and player.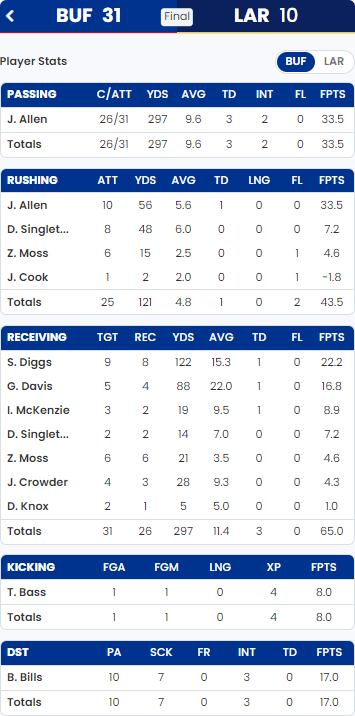 Available Now - and All Season Long
Game Day is available on our website as well as within our mobile apps (within the My Playbook and Fantasy News & Scores apps for both Apple and Android devices) and is free.
Be sure to check out Game Day, every game day!