[12/10/2020] My Primer: Personalized Player Notes from Tags Every Week
My Primer lets you view a personalized version of Mike Tagliere's 'The Primer' article, just for your team.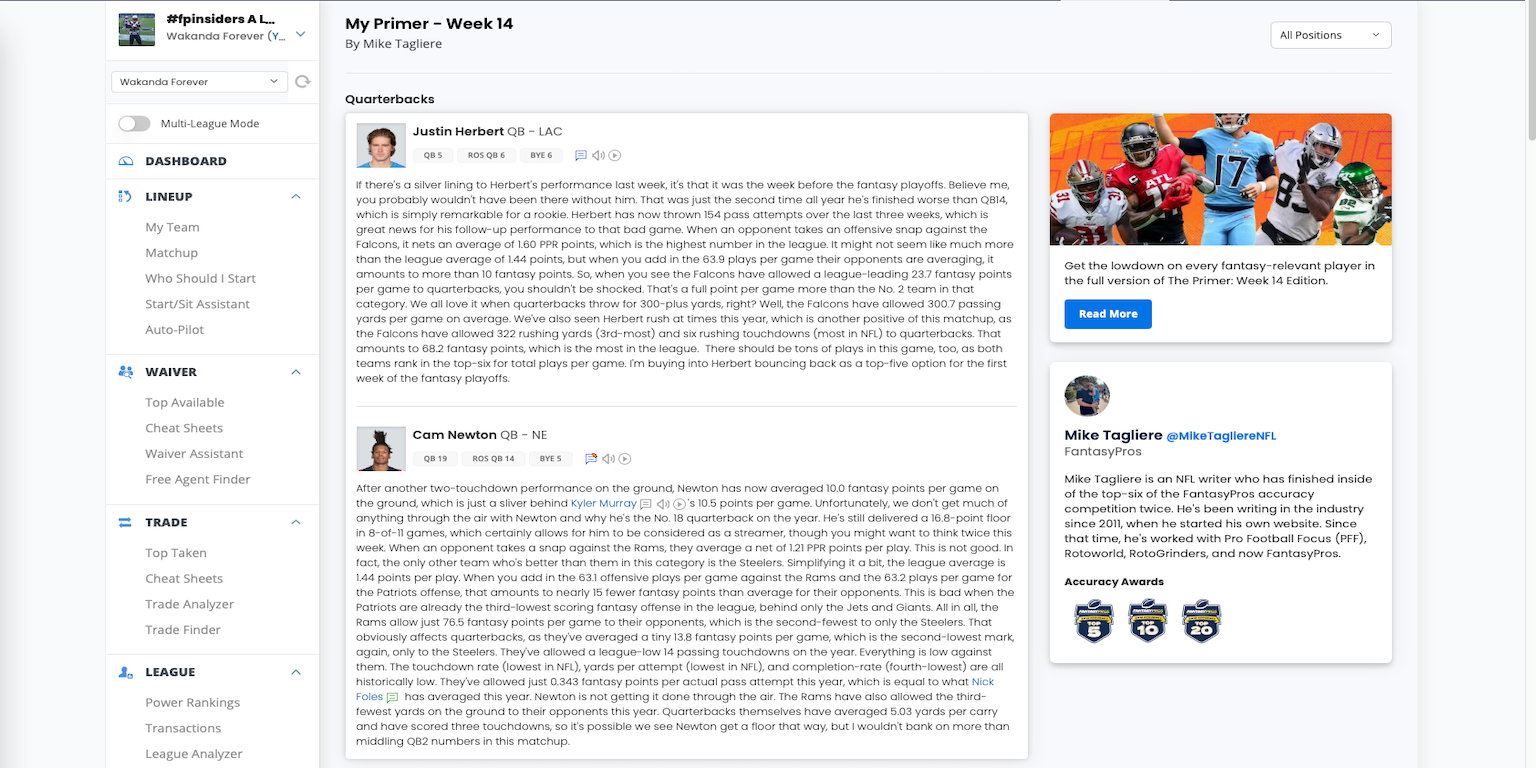 With two top-6 finishes in our accuracy competition, FantasyPros analyst Mike Tagliere (also known as Tags) is one of the most reliable experts in the fantasy football industry. His weekly article, The Primer, is a staple in the fantasy football community, as it provides detailed previews of every game with an outlook of all the fantasy-relevant players for the upcoming week. In-depth matchup breakdowns, advanced analytics, injury implications, uncovering recent trends and more— Tags drops fantasy nuggets every week in The Primer to help you make smart lineup decisions.
December is the month of giving, and we're excited to present a new feature in My Playbook just in time for the fantasy playoffs. My Primer is a personalized version of Tags' weekly "The Primer" article, just for your team.
In the My Primer tool in My Playbook, you get Tags' advice and analysis from The Primer for the players on your roster, all on one page. This is a game-changer, as it allows you to read The Primer with a focus on only your players to help you win your fantasy matchup.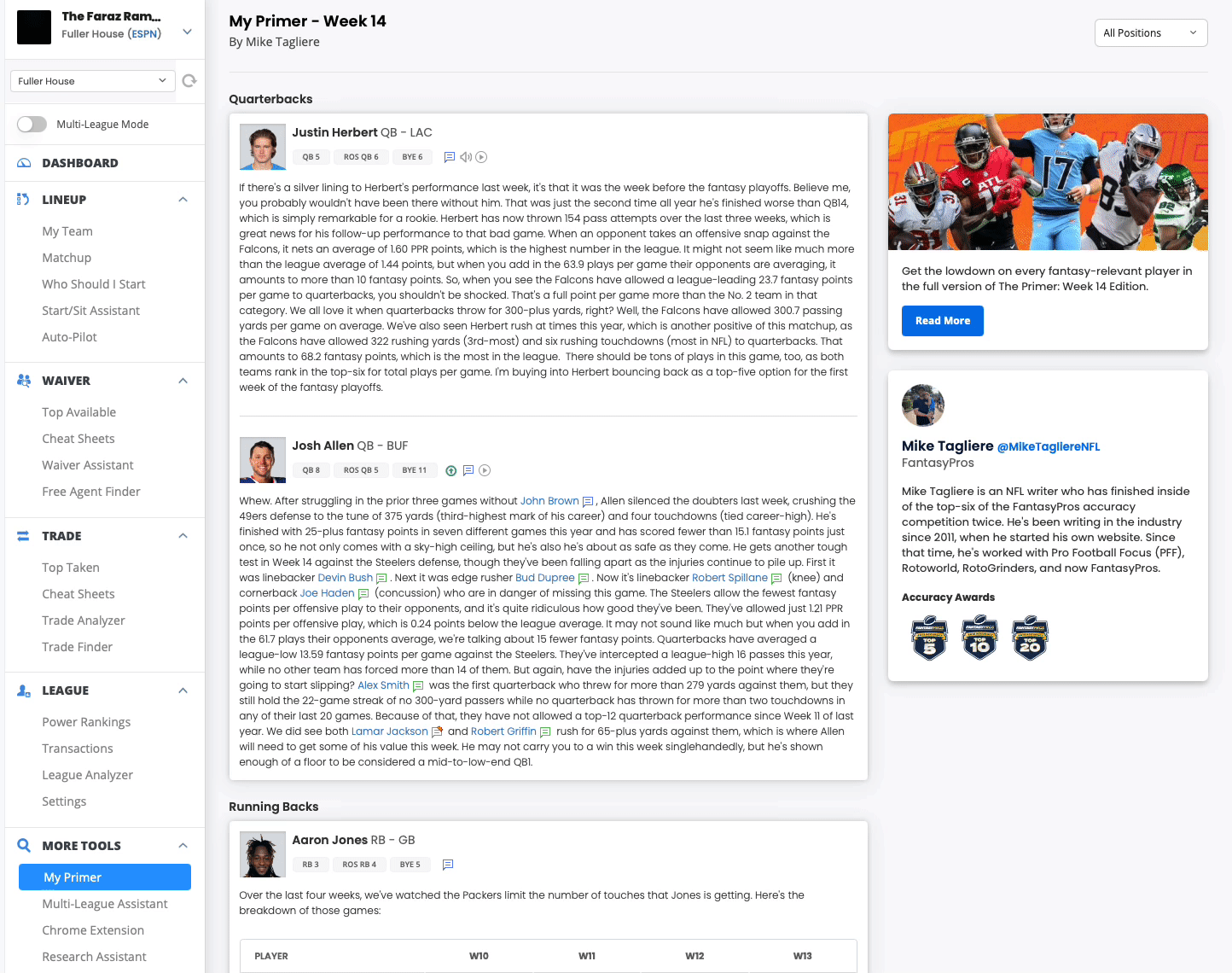 To access My Primer, all you need to do is sync your league on our website.
You can view My Primer for all the players on your roster at once, or view the analysis for each of the positions individually using the top dropdown menu.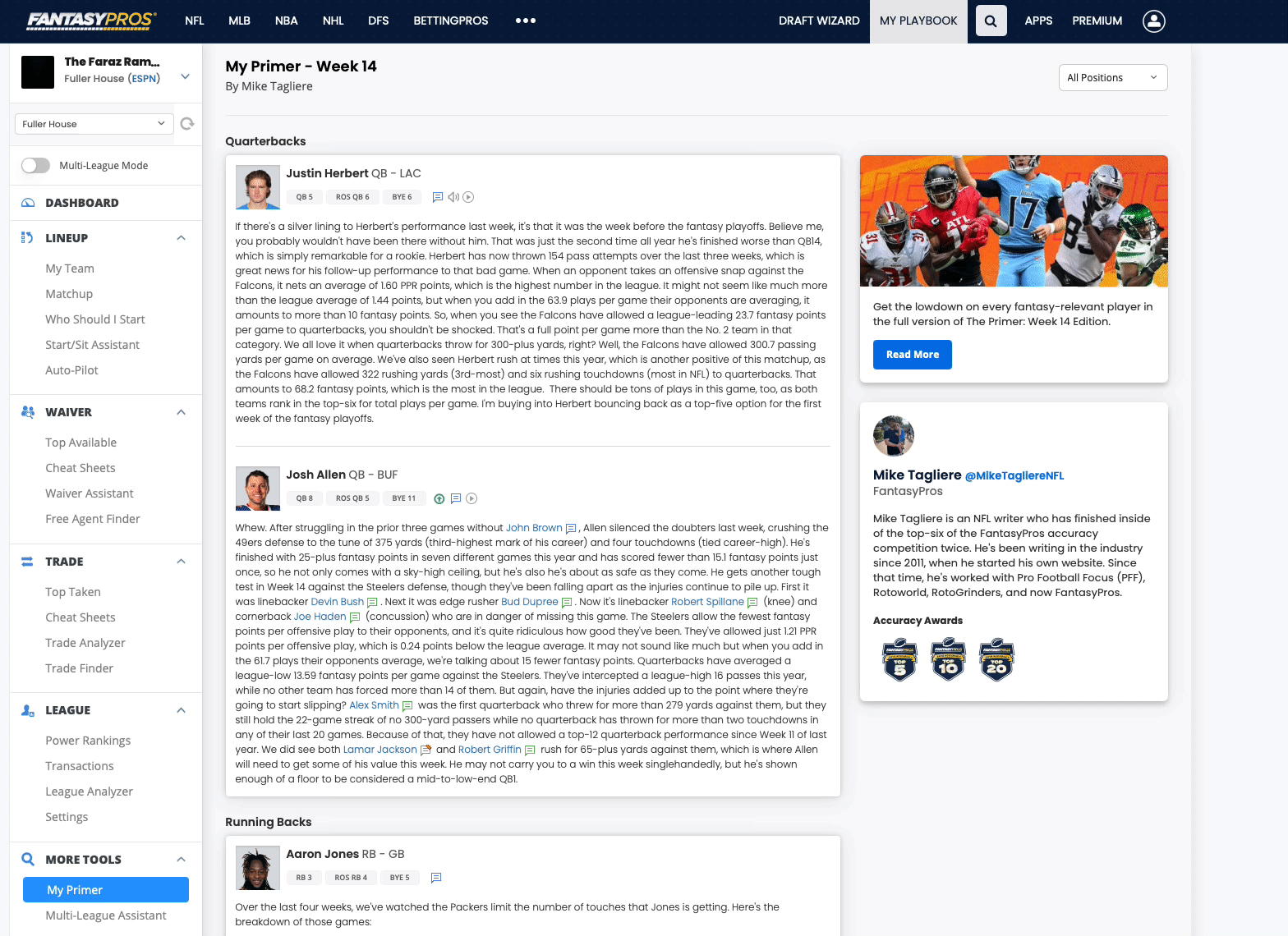 For premium users who have multiple leagues, you can access Multi-League Mode in the My Primer tool. Activating Multi-League mode will give you a version of The Primer for all of your synced leagues so you can read Tags' analysis for all of your rosters on the same page to help you save some time.
Sync your league and get player analysis from Tags for your team in My Primer. Best of luck in your fantasy matchups this week!