[4/16/2019] NFL Draft Contest: Predict the First Round of the NFL Draft and Win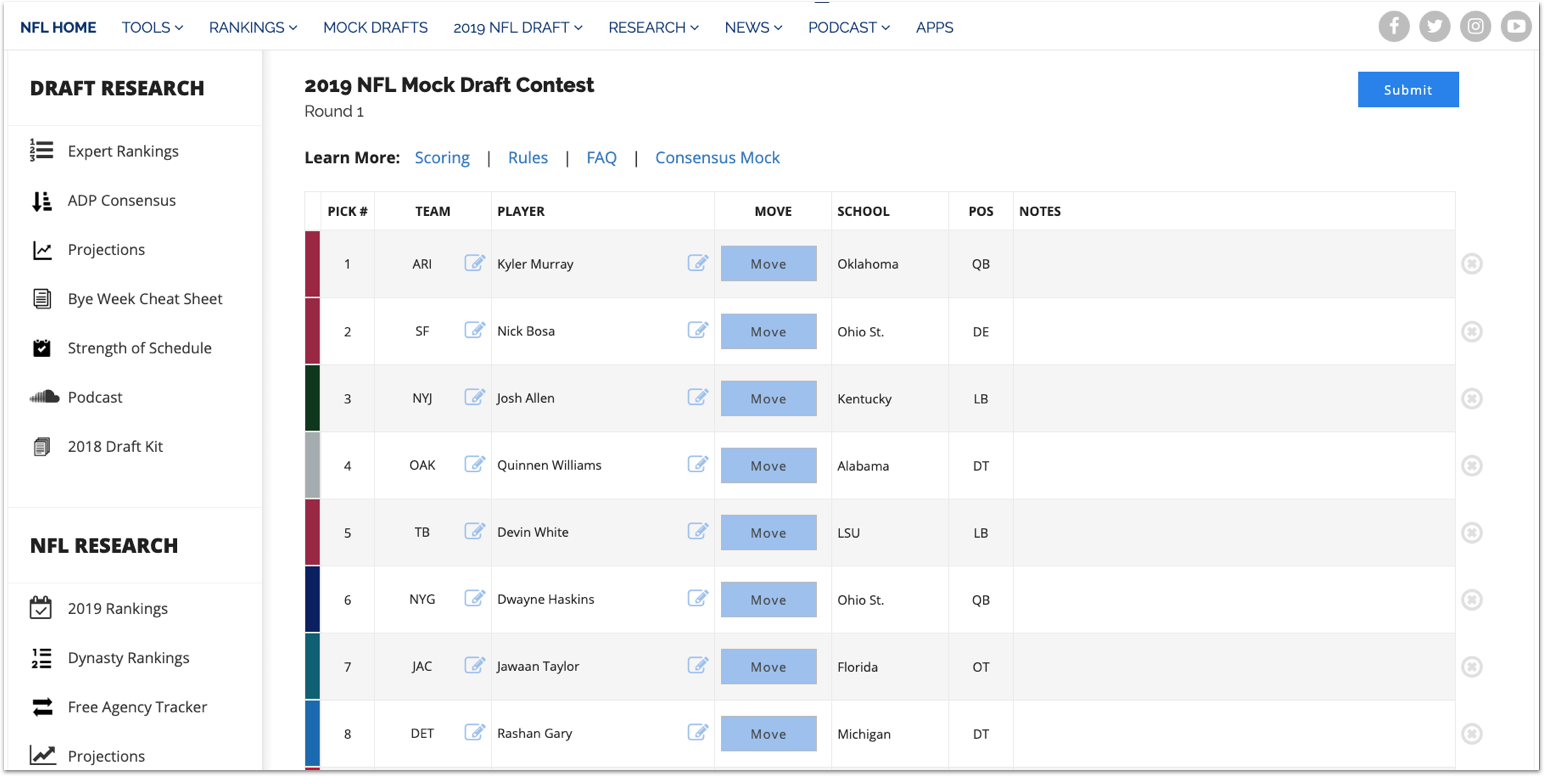 The 2019 NFL draft is right around the corner, with all 32 teams making their first round picks on Thursday, April 25. Since the Super Bowl ended everyone has been prognosticating on where players will be drafted and by which team.
Soon, all that chatter will end and we'll be able to move on to preparation for the fantasy football season.
However, have you ever wondered how accurate some of those predictions are? Do you think you may know better than some of the talking heads on TV, personalities on the radio, and fantasy gurus on the internet?
Now is your chance to prove it with the 2019 NFL Mock Draft Contest.
Make your predictions for the first round of the draft. You'll be able to compare your accuracy against other FantasyPros users and our experts. The most accurate user will win a lifetime FantasyPros premium membership, with 5 runners up winning a 1 year subscription. Entry is free.
To deploy this contest, we leveraged features and functionality from our expert ranking platform. Essentially, the way you pick, enter, and rank players is similar to how our fantasy football experts rank players in the pre-season and from week to week during the season.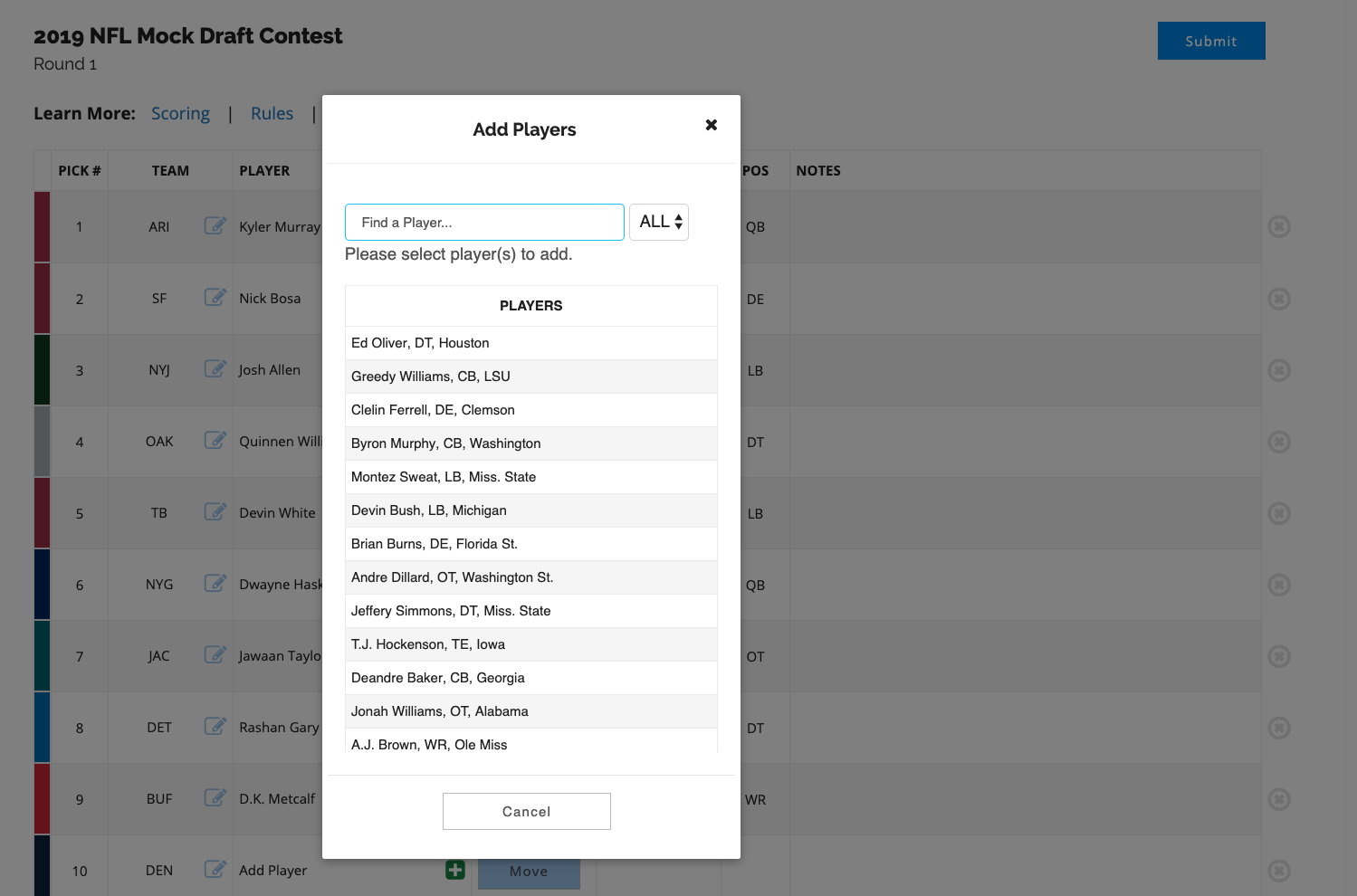 We focus on making this process as painless as possible because we want our experts (and you, as a contest participant) to easily rank players. So, you can make one set of player rankings/selections now and quickly re-order them as news comes up, teams trade picks, and more.