[5/3/2019] My Playbook MLB iOS Updates: Major Design Refresh
Big league updates to our iOS fantasy baseball app experience, along with logic updates for our waiver and trade assistants.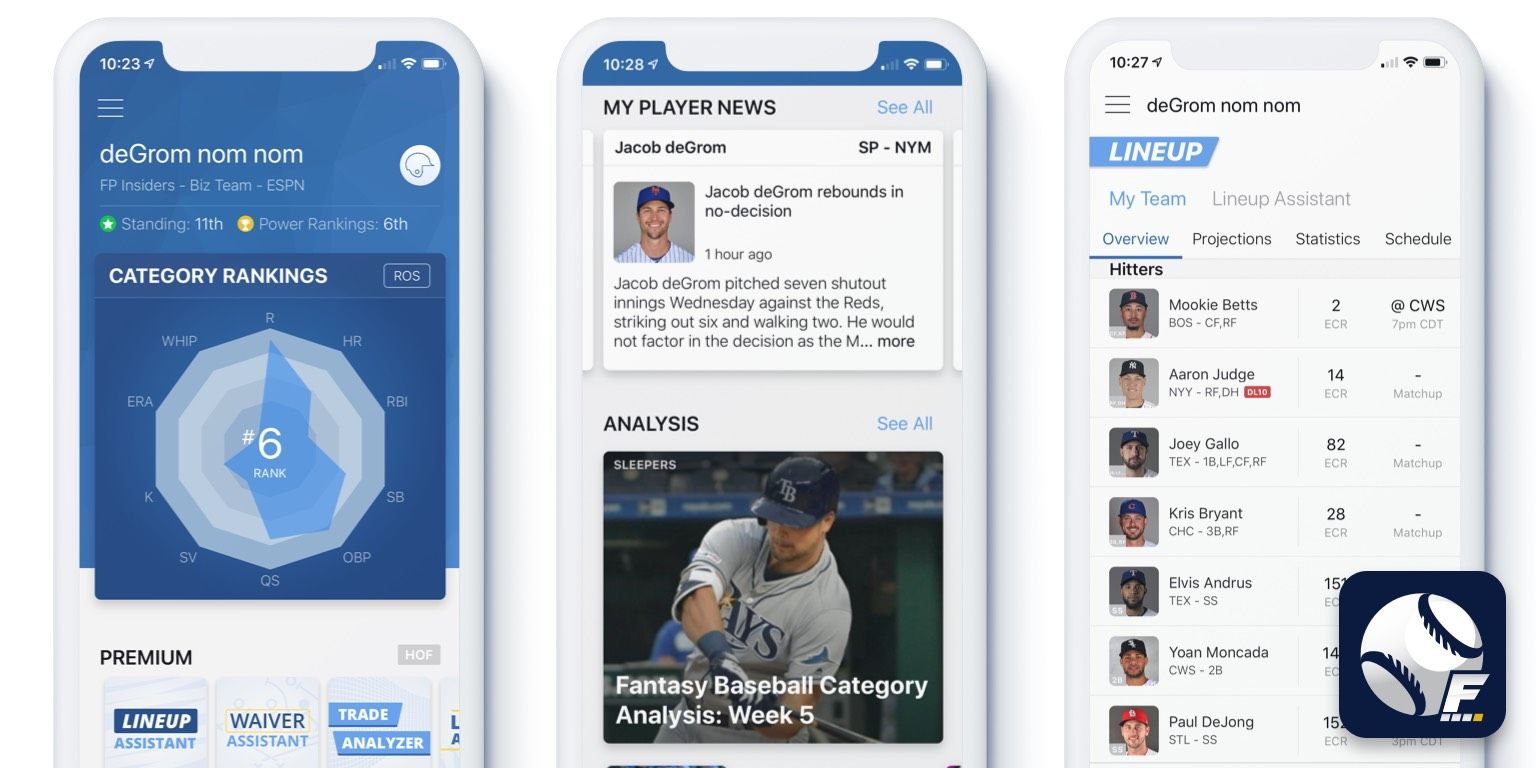 Fantasy baseball season is in full swing. Hopefully, your team is doing well (and you didn't draft Corey Kluber and you did draft Cody Bellinger). As things progress, we're hoping you've utilized My Playbook to help you with lineup, waiver, and trade decisions.
For our iOS My Playbook users, we've just launched a major update to the app's design, along with some updated functionality to the waiver assistant and trade analyzer tools.
My Playbook 3.0 UI
Yeah, we're on 3.0 already. This update gives you a fresh look and feel, borrowing much of what we introduced for our NFL users last year, tweaked and updated for our fantasy baseball fiends.
You'll immediately notice that the home screen shows your current league and power rankings, a spider chart with your category strengths and weaknesses, as well as quick access to player news, articles, and podcasts.
Easy access to our premium tools from the Home screen as well as your personalized player news.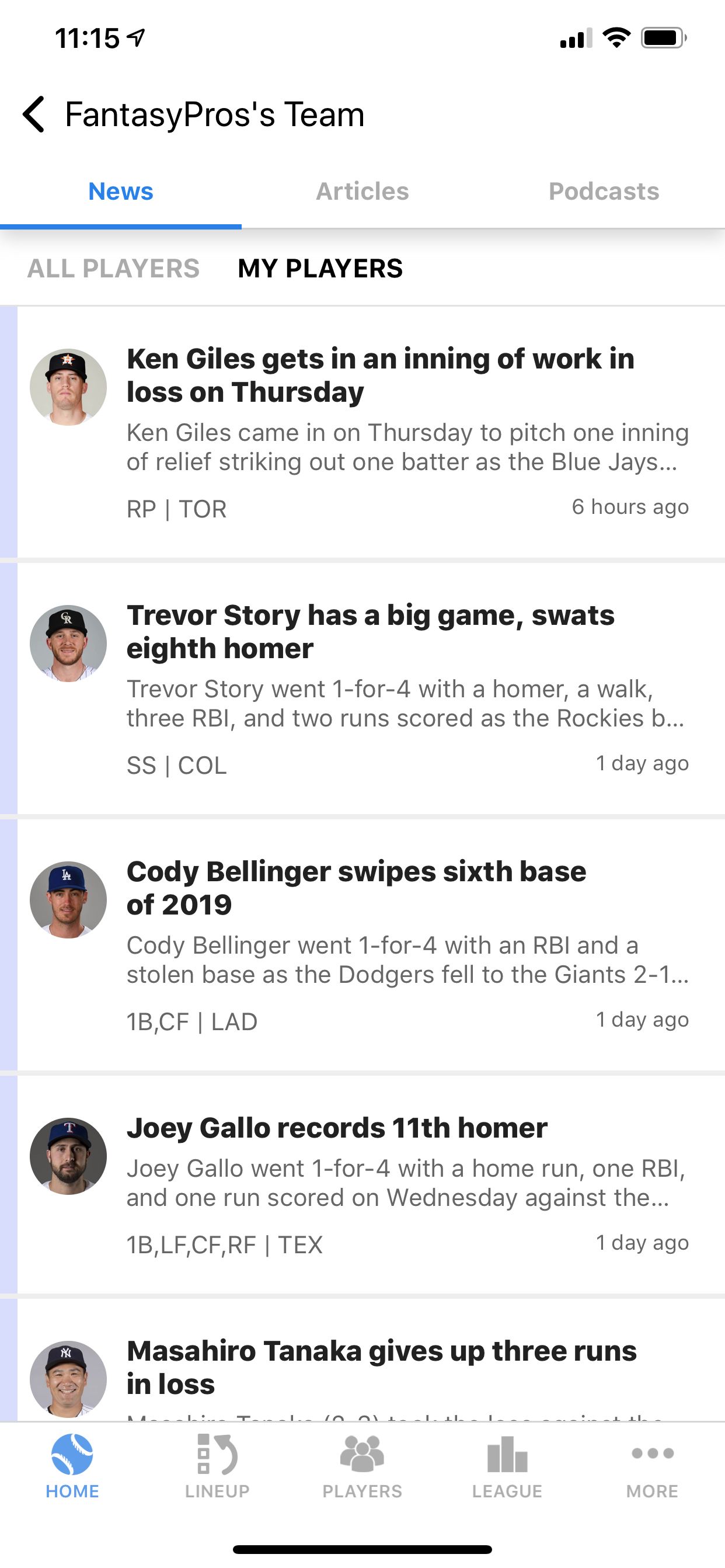 The My Team screen has been updated to make it easier to check out your player matchups, stats, projections, and schedule.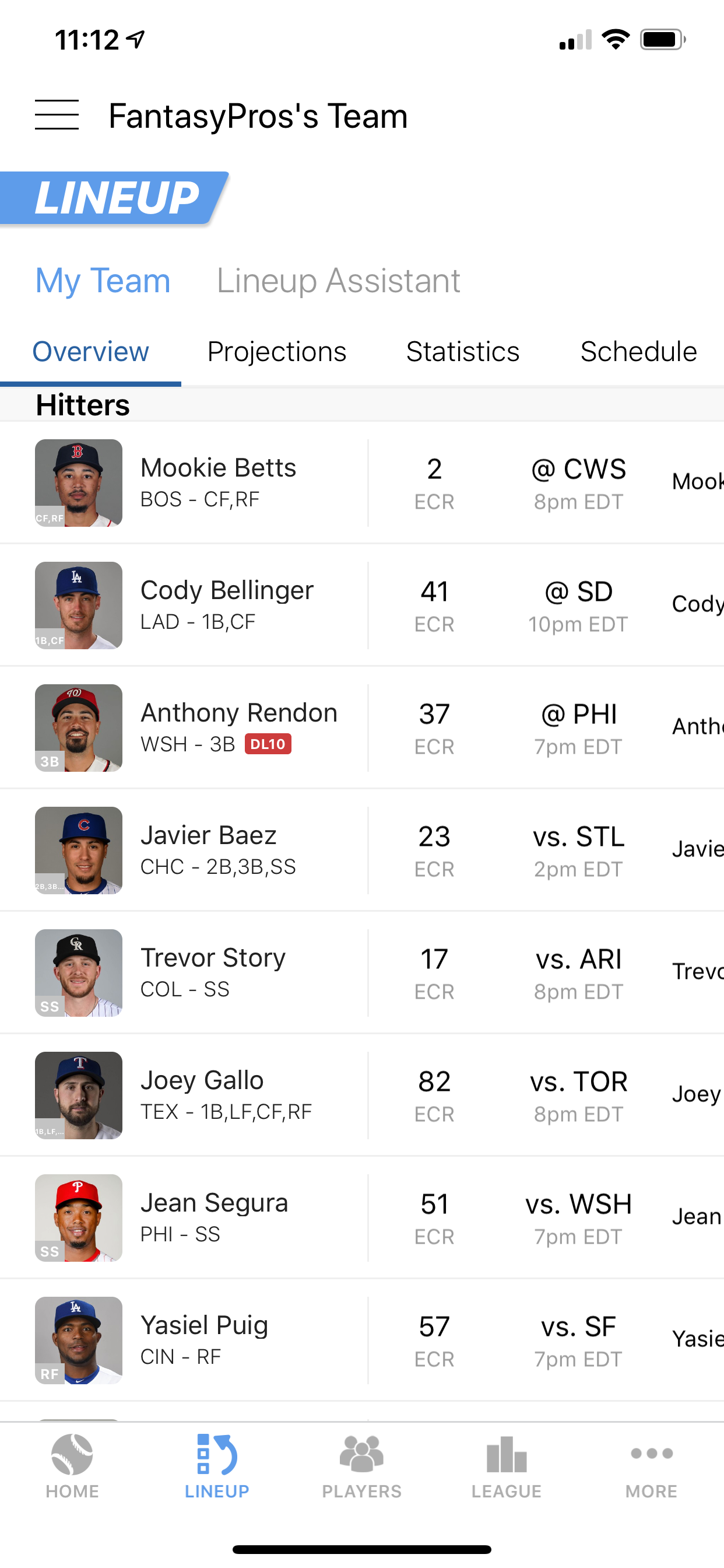 The Lineup Assistant has also been updated to make it easier to see who are your recommended start/sits. Our premium users will also be able to submit those lineups directly to ESPN or Yahoo.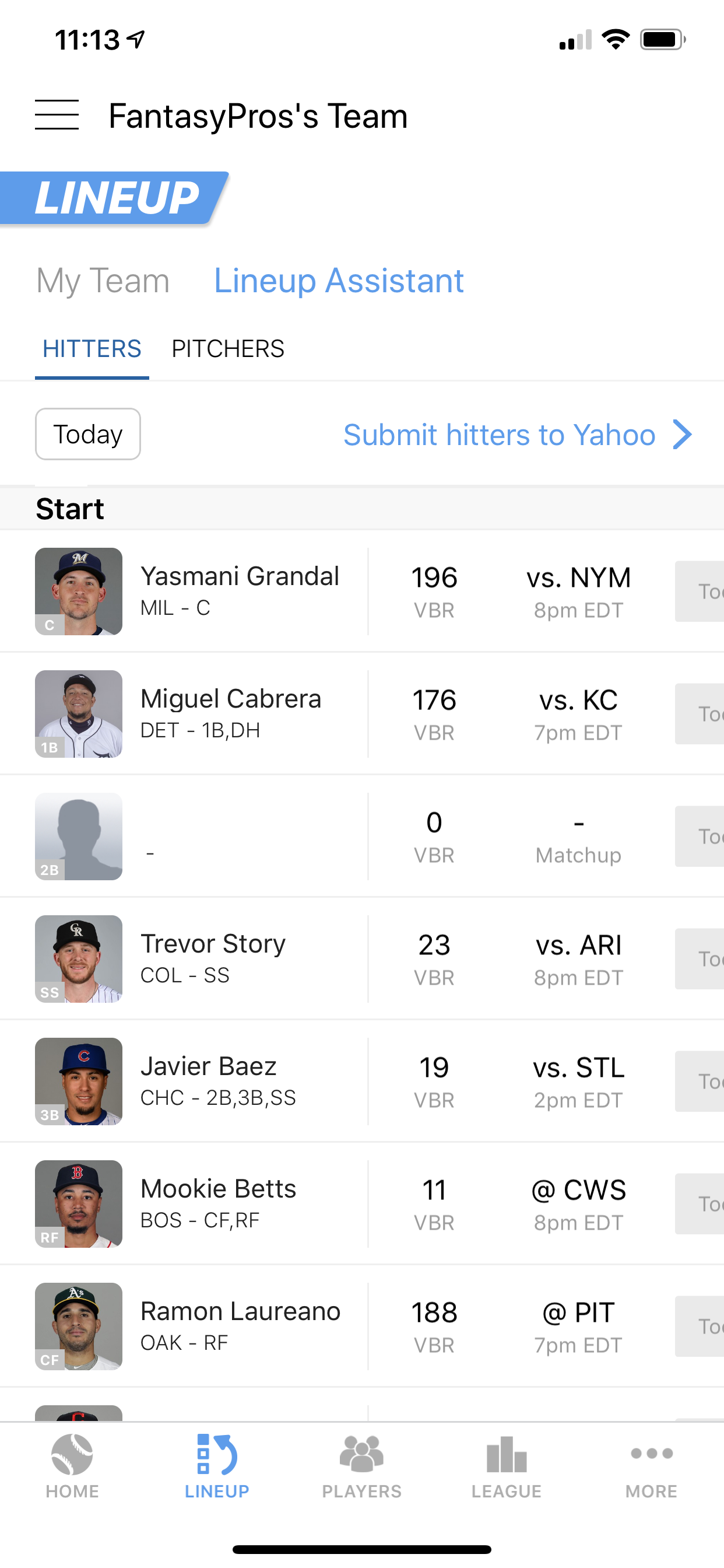 Waiver Assistant and Trade Analyzer Updates
We've tweaked the way we present analysis of our waiver and trade tools. After you select who to add/drop (or trade for), we show you how much of an impact that transaction will have on your standings in our power rankings, reflected by a +/- percentage. We previously displayed a transaction rating, but it was confusing for many, so this should be an easier way to see if things will shake out well for you.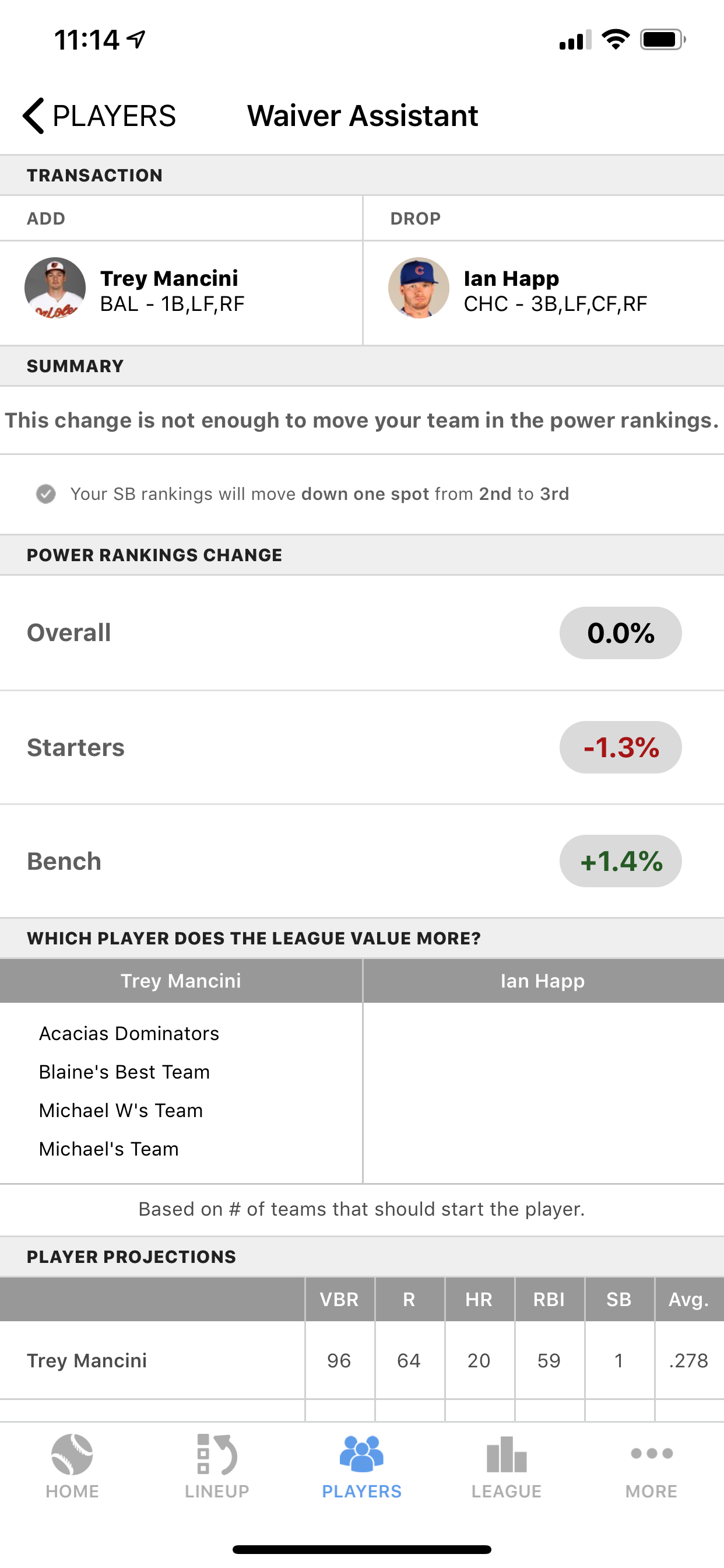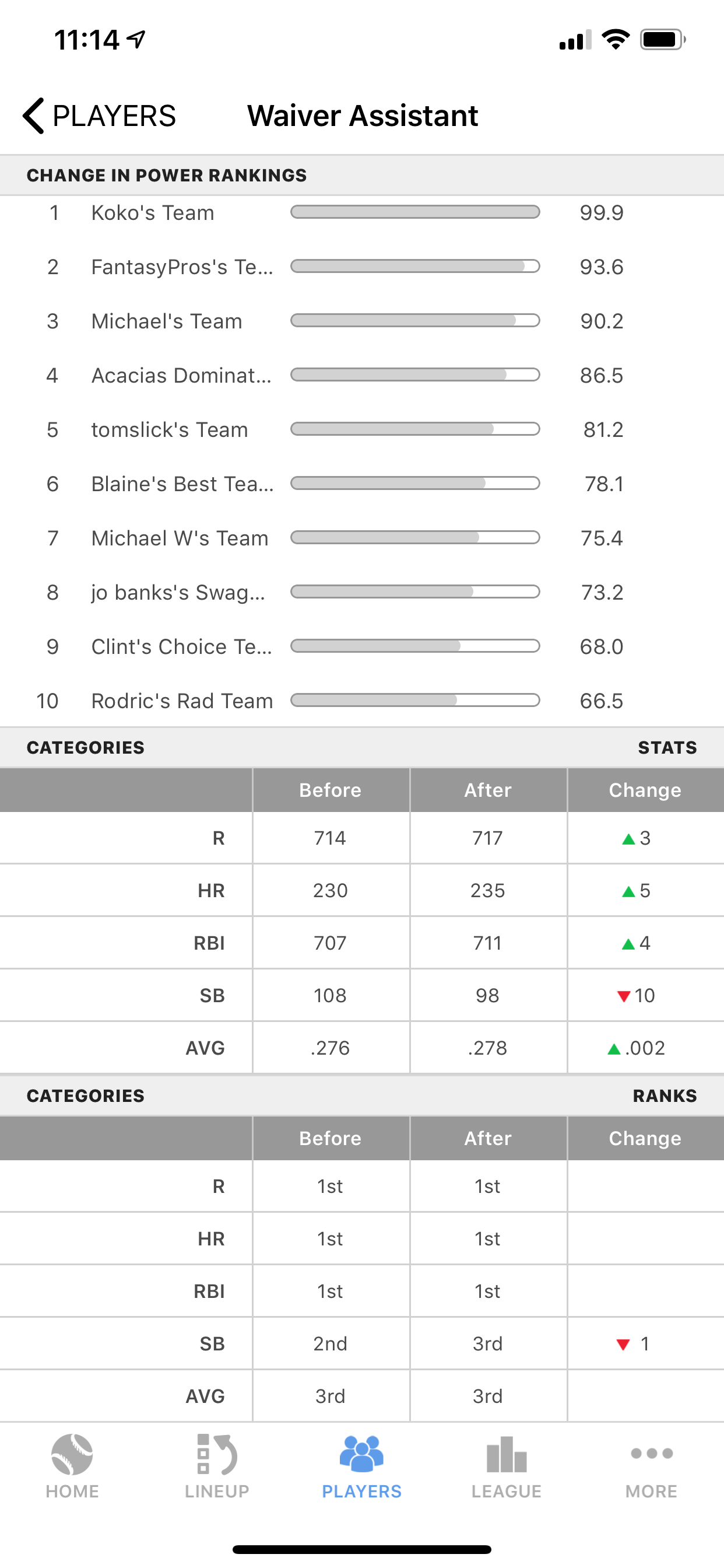 We're confident you'll enjoy these updates as we continue to improve your experience (and fantasy advantage!) with our tools.
Haven't had a chance to check out My Playbook in-season management tools for fantasy baseball? Download it now from the App Store or check it out on the web.