[6/2/2019] Gift Cards for _Your_ Fantasy Enthusiast
FantasyPros gift cards now available in $25, $50, $75, and $100 values, applicable towards any premium subscription.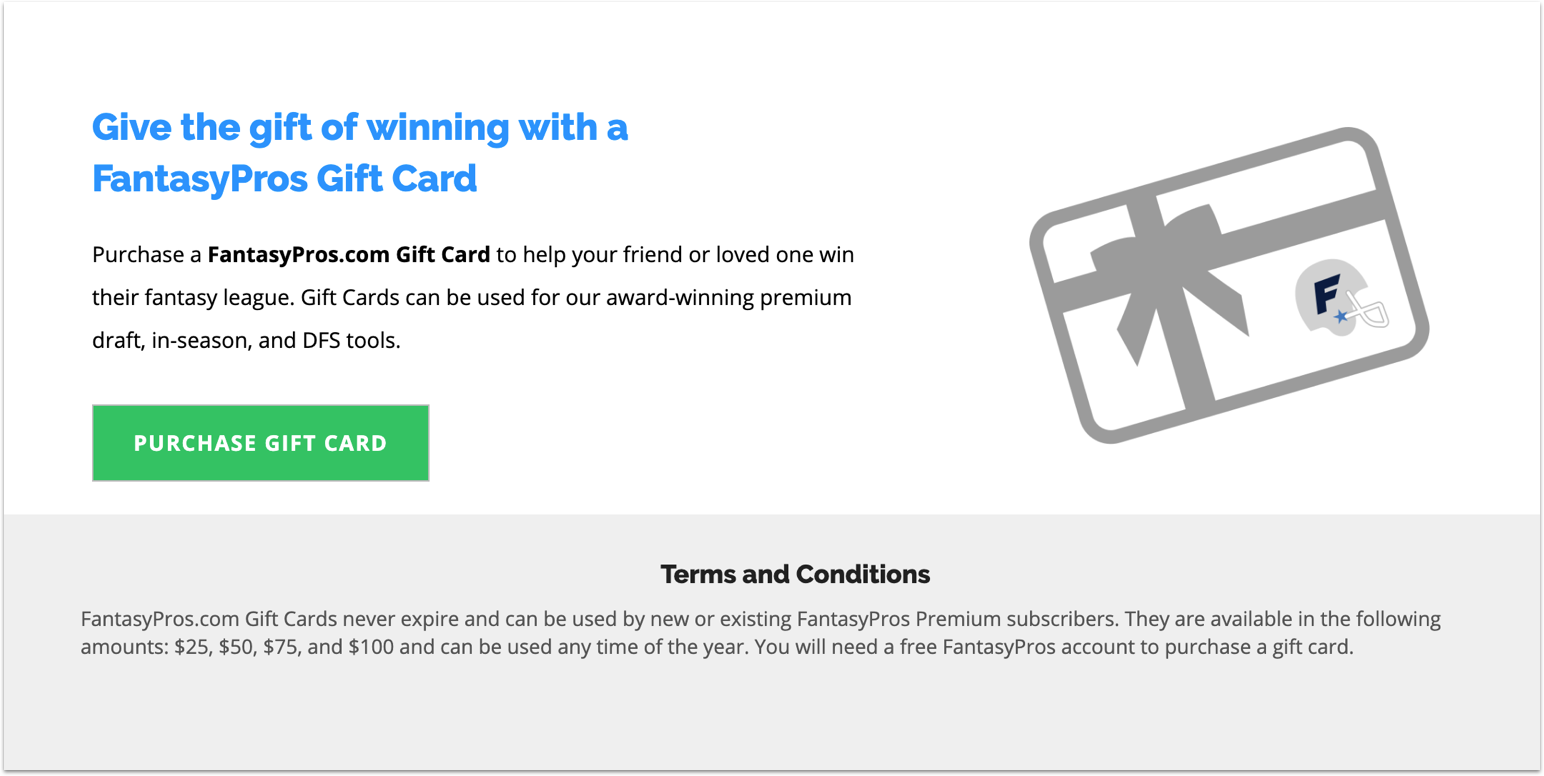 They're finally here! You can now purchase gift cards for your favorite fantasy enthusiast!
Long asked for by our users, the FantasyPros Gift Card is available in $25, $50, $75, and $100 amounts, and can be used any time of the year towards a premium subscription.
It makes a great gift for Christmas, birthdays, father's day, draft day, or for your friend who won't stop talking about how unlucky they are at fantasy sports (and probably isn't in your league...)
The gift card also never expires!
As a reminder, FantasyPros Premium subscriptions give you access to all sports and all tools (draft, in-season, and daily fantasy).