[5/8/2019] Fantasy Football Draft Wizard 2019 is Live!
Start getting ready for fantasy football draft domination with fast and realistic mock draft simulations - on the web, iOS, and Android.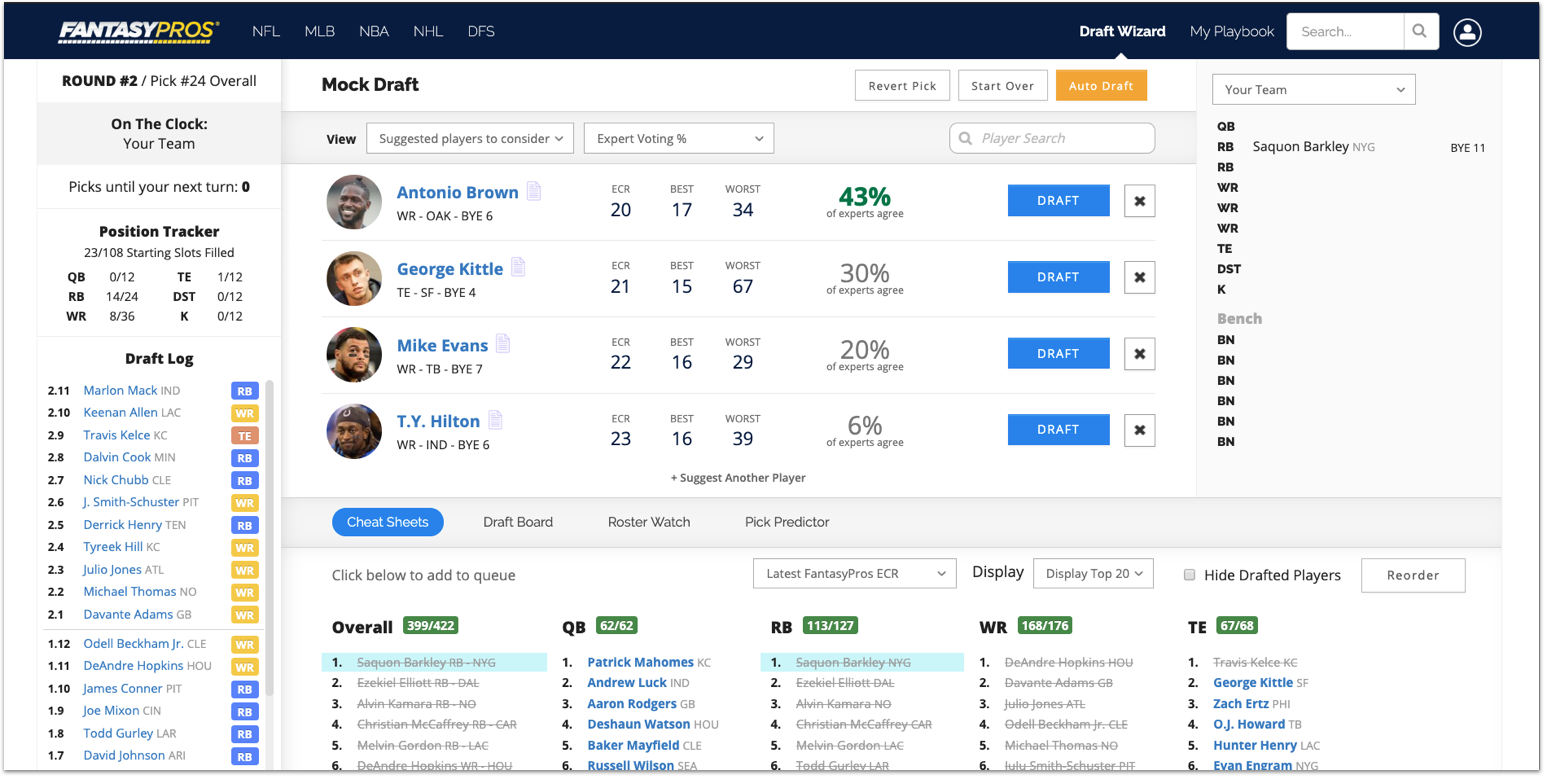 It's May, the NFL draft is over, basketball and hockey are in playoff mode... that only means one thing: fantasy football is right around the corner!
With the addition of the latest high profile rookies to their respective teams, and with our world famous Expert Consensus Rankings (ECR) updated with those rookies, Draft Wizard is now ready for you to prepare for league domination (on iOS and Android, too!)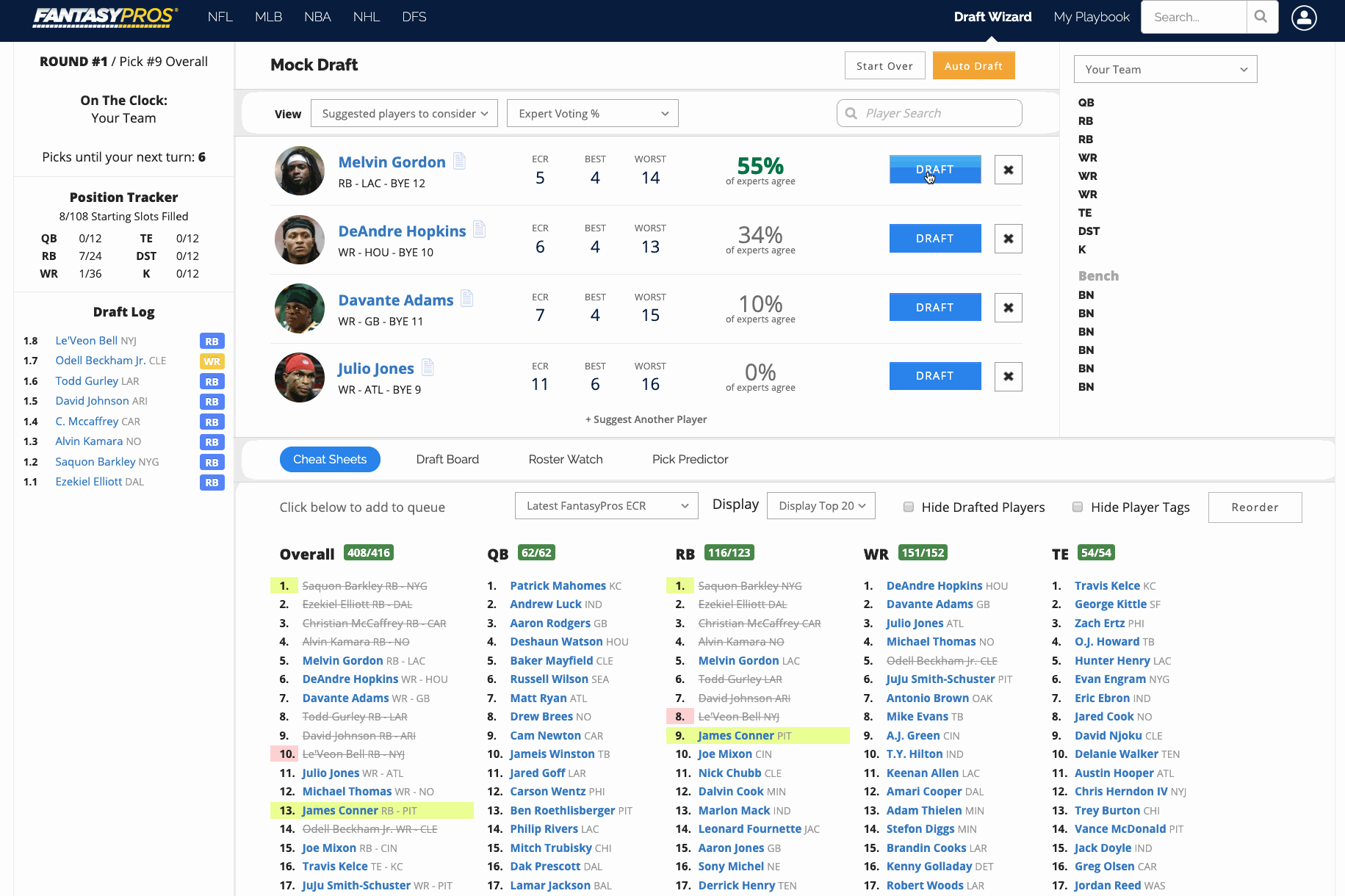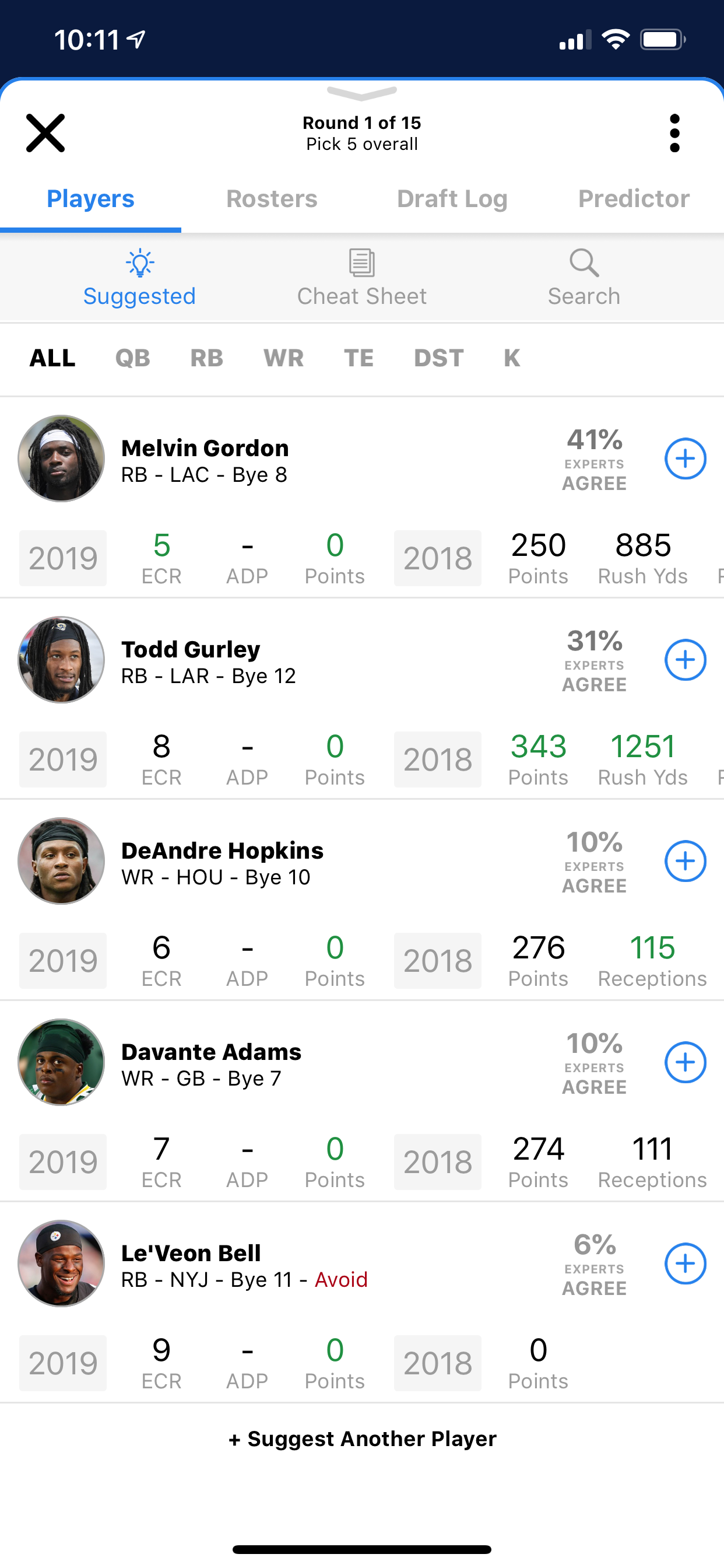 You can start running mock draft simulations now with the latest rankings, allowing you to try out different draft strategies. Do you go WR-WR picking from the 10th position in a 12 team league? With Guice returning, where do you take him? OBJ catching balls from Baker – does that really downgrade him from a 2018 first rounder to a 2019 second rounder?
We have a ton of improvements slated for the 2019 fantasy football season, but wanted you to get a head started on mock drafts.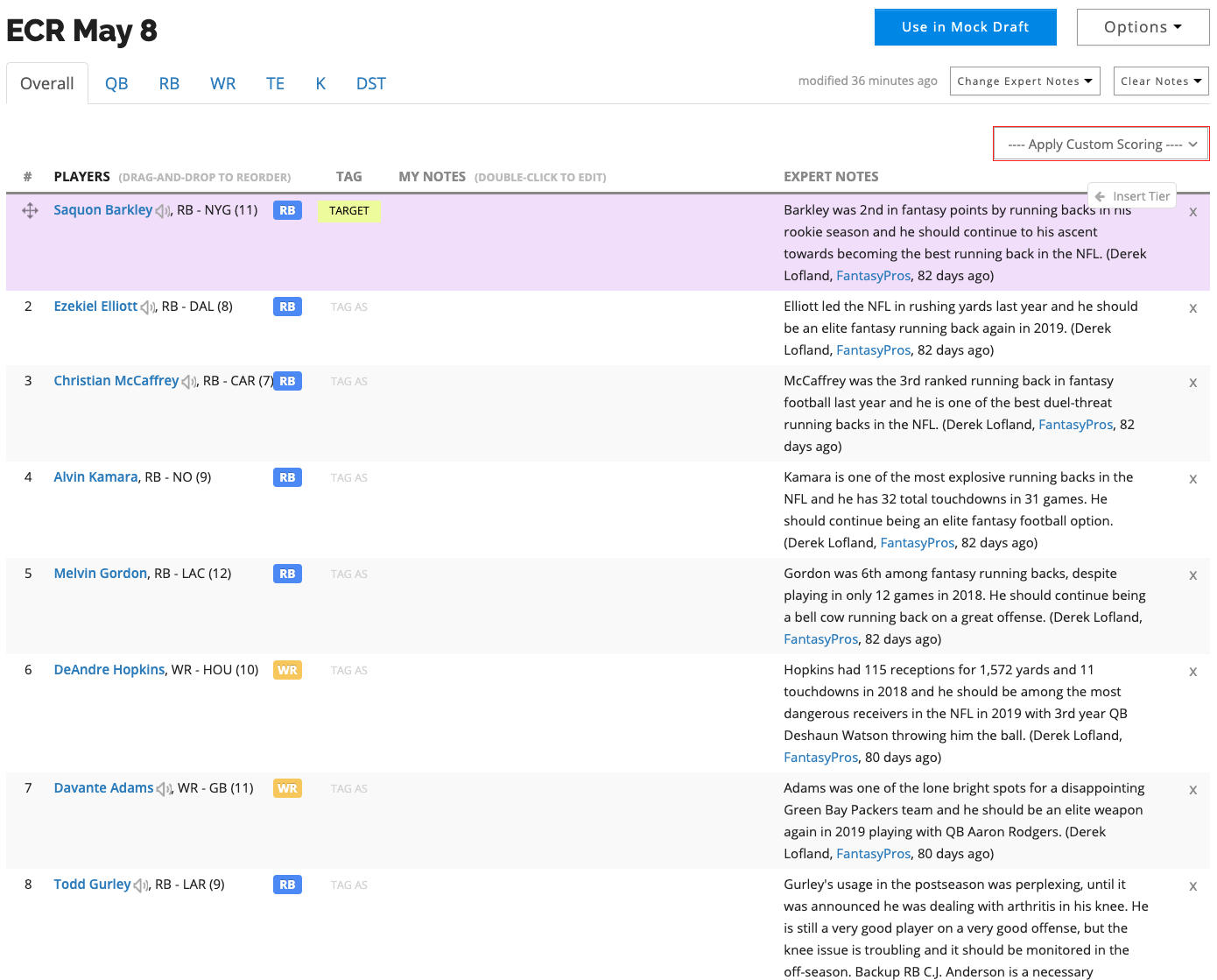 You can also create your cheat sheets now, tagging players to target or avoid during your draft.
Public multi-user mock drafts are also open (draft against other FP users); however, Draft Assistants aren't ready just yet. If you haven't already, download our Chrome Extension to get player cards, live draft assistance (premium users only), and stats in your browser.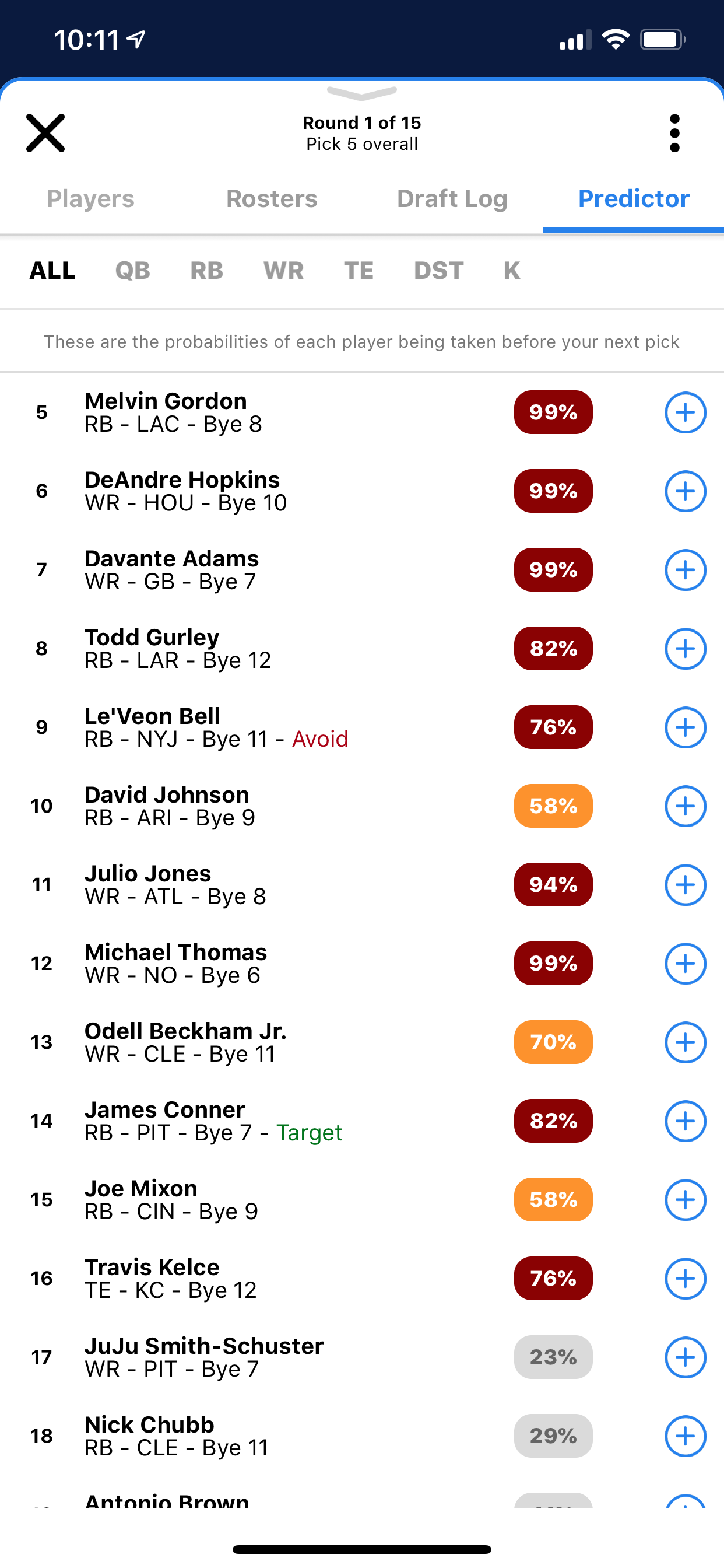 Our Draft Wizard NFL mobile apps are also available on iOS and Android.