[6/22/2022] Fantasy Rankings & Stats iOS: Your Cheat Sheets App is Now Bigger and Better
Download the new and improved Fantasy Football Rankings app for a quick and easy way to view the most accurate fantasy football rankings, powered by FantasyPros, the #1 fantasy sports advice provider in the world.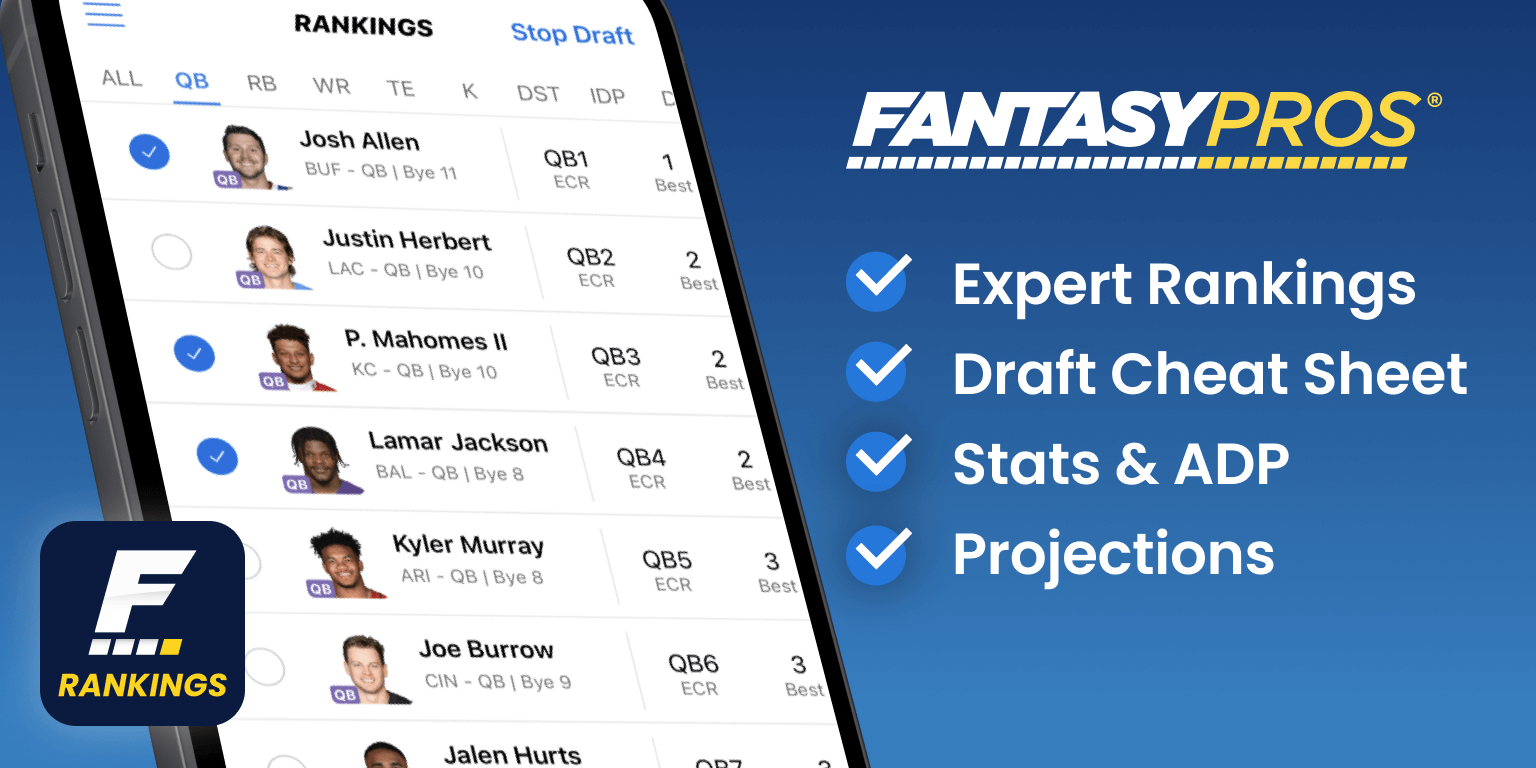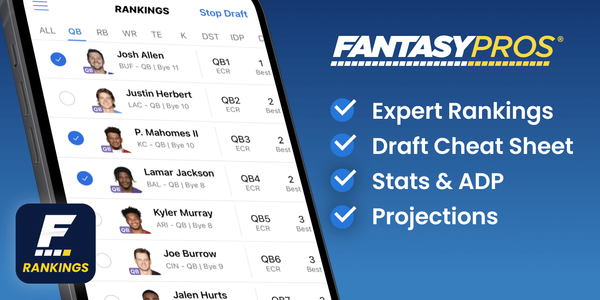 Rankings - they are the heart and soul of fantasy sports. They can drive drafting decisions and strategies, start/sit decisions, waiver wire movement, trade analysis, and more. Since 2010 FantasyPros has brought you the widest, most accurate sets of rankings through our Expert Consensus Rankings. Now with this update you can have access to the best rankings all year long.
Fantasy Rankings On the Go
The new update to the Fantasy Rankings & Stats app provides the full power of our Expert Consensus Rankings (ECR) in a mobile-sized view. Easily switch between Draft, Dynasty, and Weekly views to reference during your live league draft or for in-season management.
Draft Season Rankings
All of the functionality that made users love (what was formerly known as) the Cheat Sheets app remains and has been built upon to bring you the best draft season experience possible. Toggle the 'Draft' mode any time to track and check-off drafted players during your live draft. By user request we have also added the ability to save the draft so you can exit and pick up where you left off any time.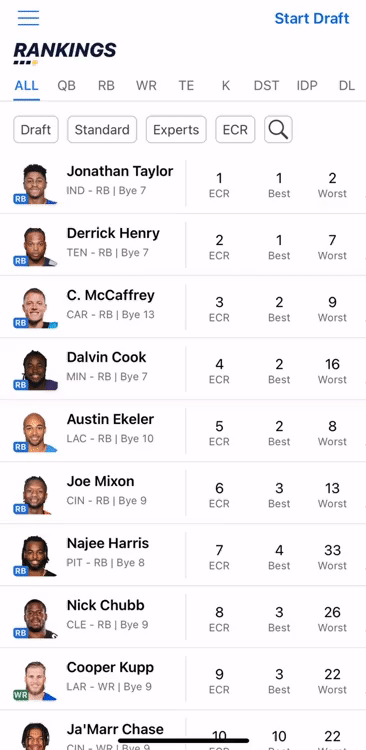 Customize rankings by selecting your favorite or most accurate experts and filter to fit your own league's scoring settings. Easily switch between ECR and ADP to check for the best available or who your opponents might be looking to scoop up with their next pick. You can also order by 2021 stats or 2022 projections, broken out by points categories.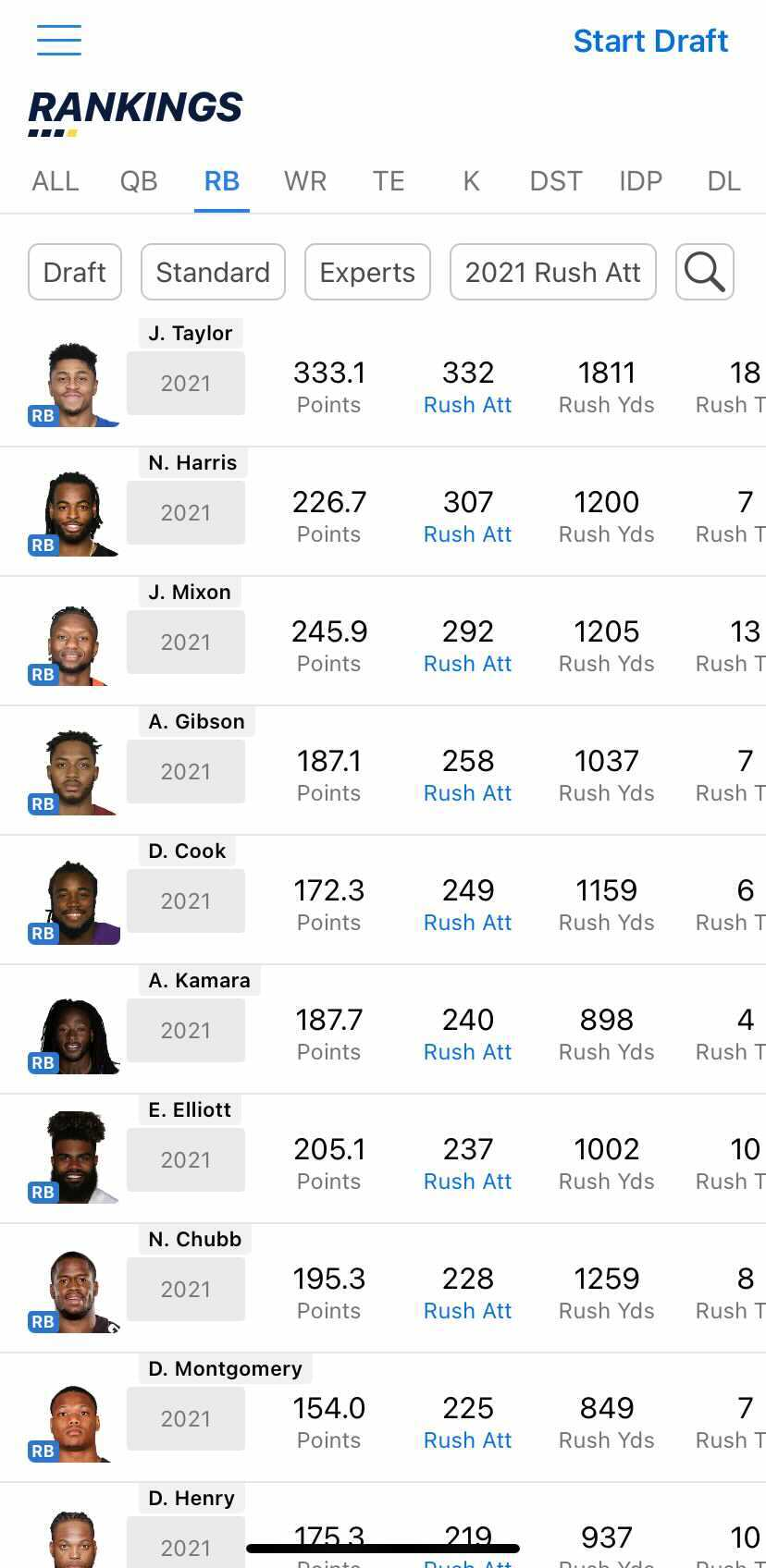 In-Season Rankings & Stats
With the addition of weekly rankings and stats, you can now use the app to decide who to start and sit each week and where to improve your team. You can also compare player stats and projections to manage the waiver wire in your league, as well as explore potential trade opportunities.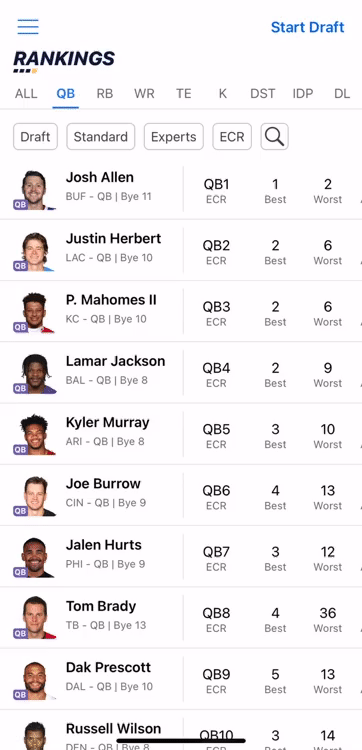 Get the Most Up-to-Date Player News with One Tap
As you navigate the rankings, tap into any player to view their player card which provides you the most up-to-date info on every fantasy-relevant player out there. Catch up on the most recent news and its fantasy impact. See a breakdown of each player's Expert Rankings alongside notes powered by the FantasyPros experts. Check out a glimpse at that player's in-season performance and how that stacks up against their projections, broken out by positional categories.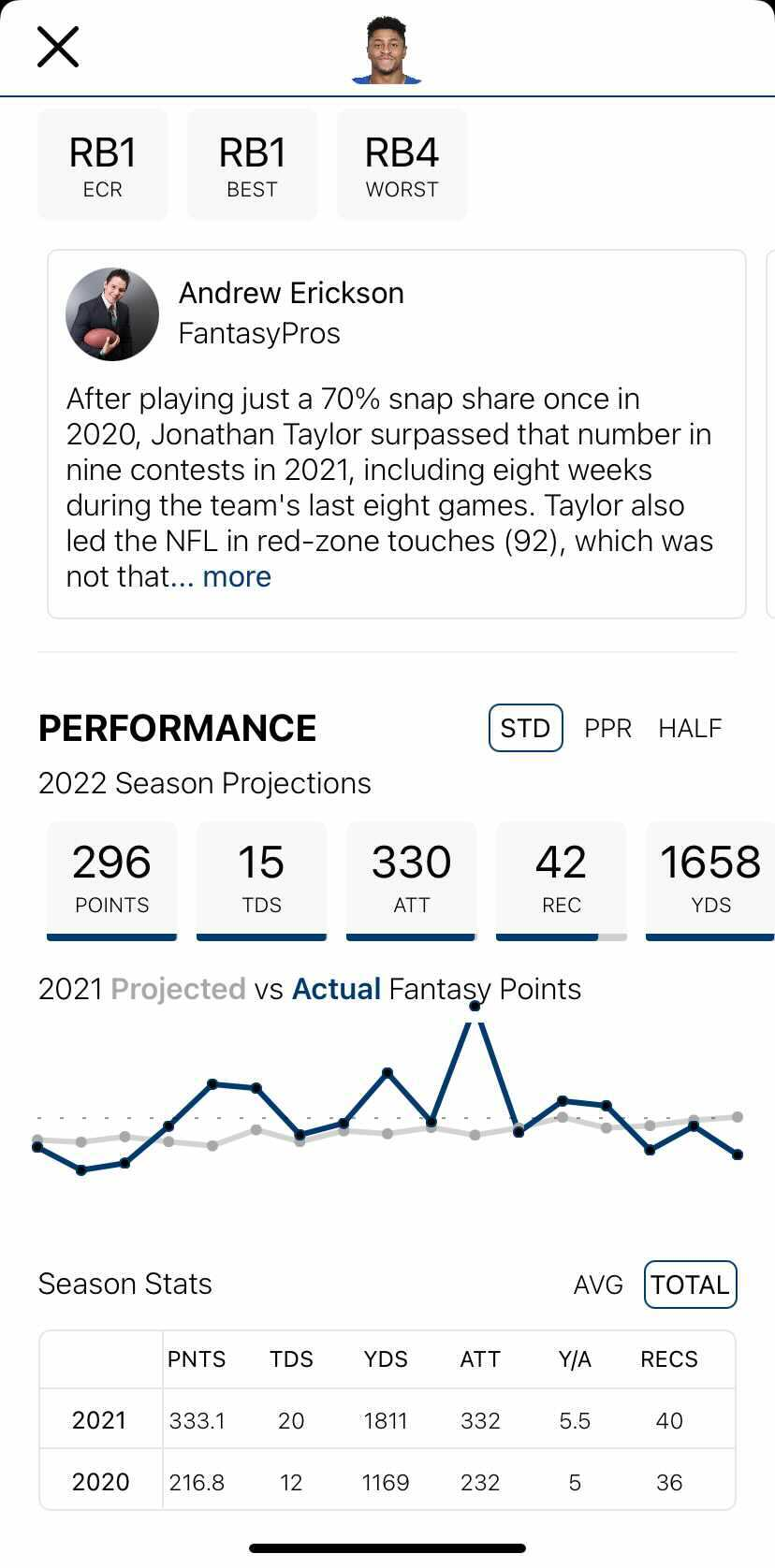 Some Love For the Experts
The Fantasy Rankings & Stats update also provides a quick and easy way for all of our partnered Experts to update their own rankings on the go. Simply login with your Expert account, navigate to the side menu, and update your rankings any time, any where.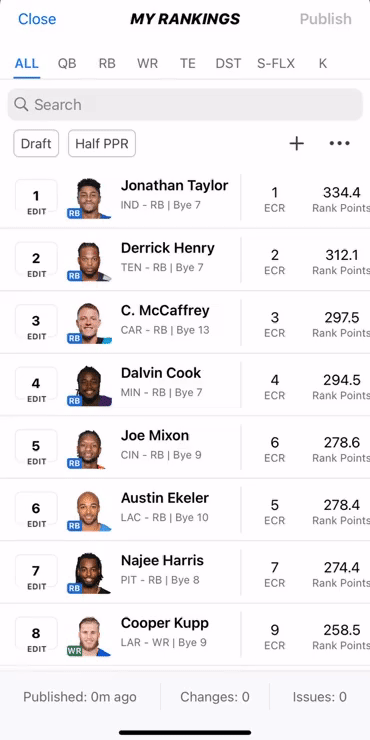 Available Now, FREE
The Fantasy Rankings & Stats update is available on the iOS App Store today. Download it now for free access to rankings, stats, projections, and more for all of your draft and in-season fantasy needs.