[6/9/2021] My Playbook MLB Mobile: Waiver Assistant Update, Custom Scoring/Categories Support, and More
Major Waiver Assistant update for iOS and Android allows you to dive deep into player impact, along with new support for custom categories/scoring, and improved Rankings filtering.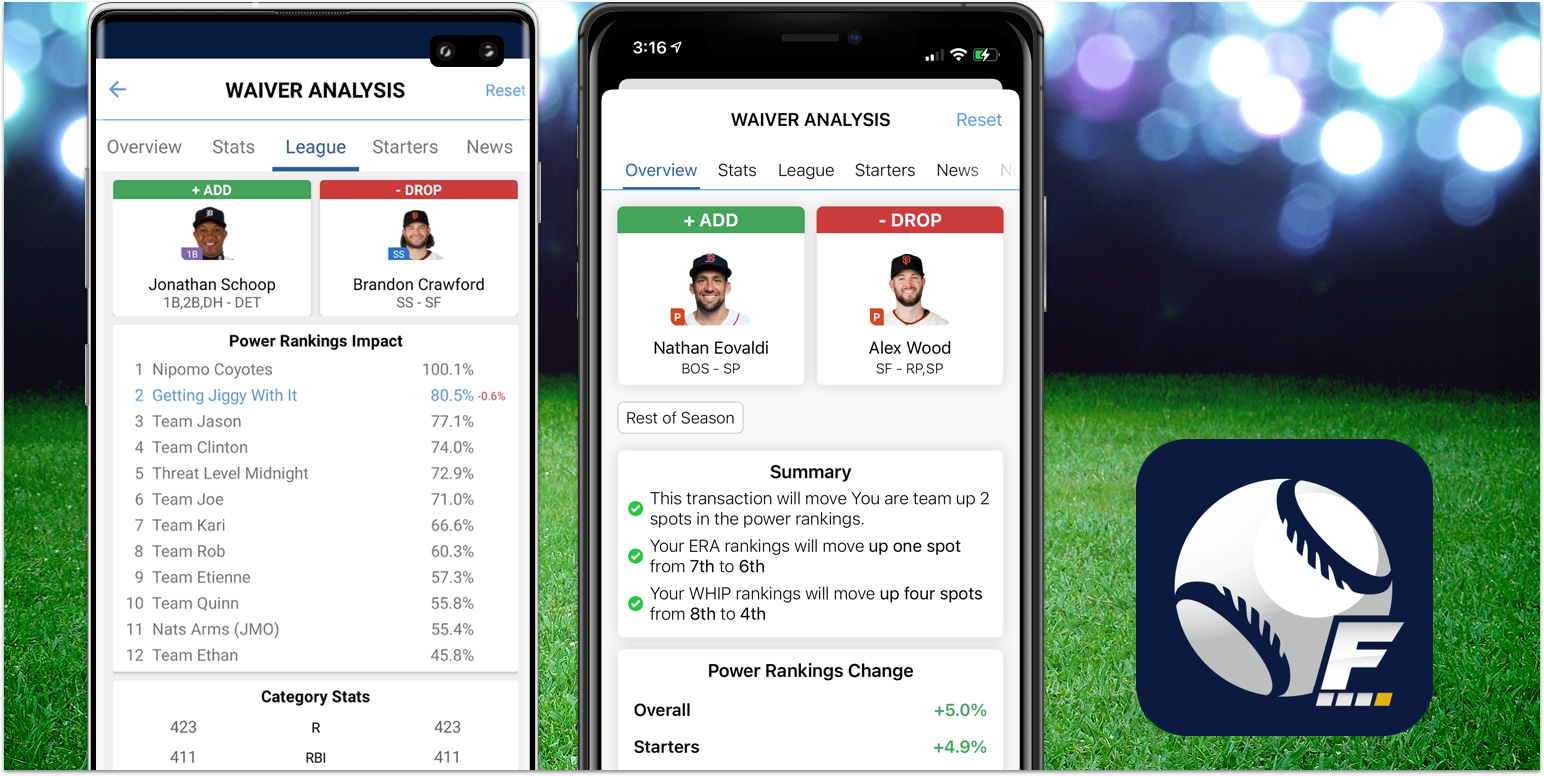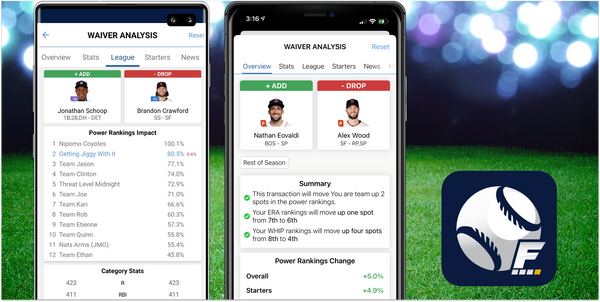 With updates for both iOS and Android, our in-season update for My Playbook MLB apps includes an updated Waiver Assistant, support for custom scoring/categories, and new view options for Rankings and Top Available (iOS only).
Understand how waiver adds will impact your team
We've taken our improved Waiver Assistant experience from the web and translated it to our mobile apps. It's now easier than ever to see how a potential waiver transaction would impact your team.
Get an overall view of how a player will impact your team in the power rankings, and dig deeper to see how that impact translates into stats and category rankings.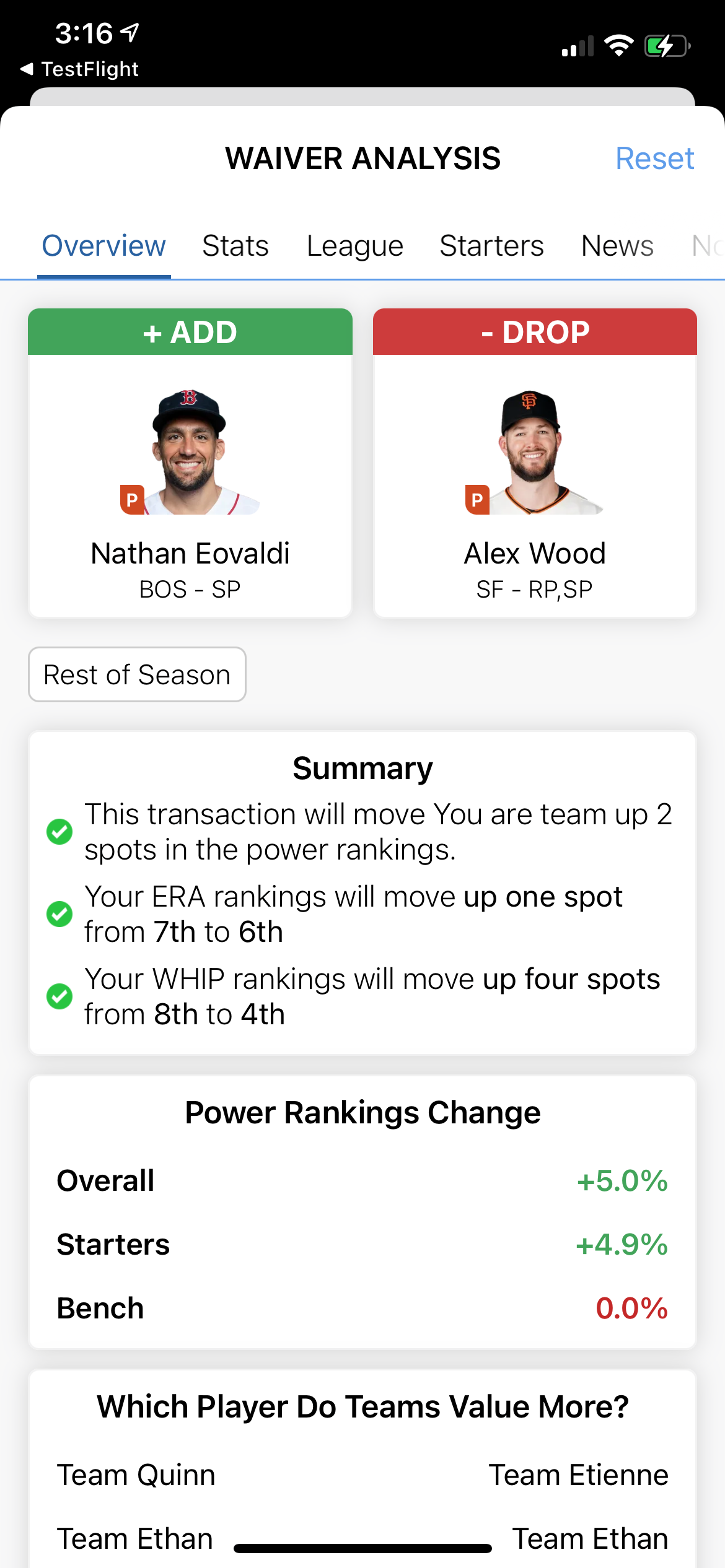 First, you'll get a overview of how power and categorical rankings are impacted, your power rankings change (expressed as a percentage, where the best team is indexed at 100%), and a view of how other teams in your league would value each individual player (for potential trades or blocking moves).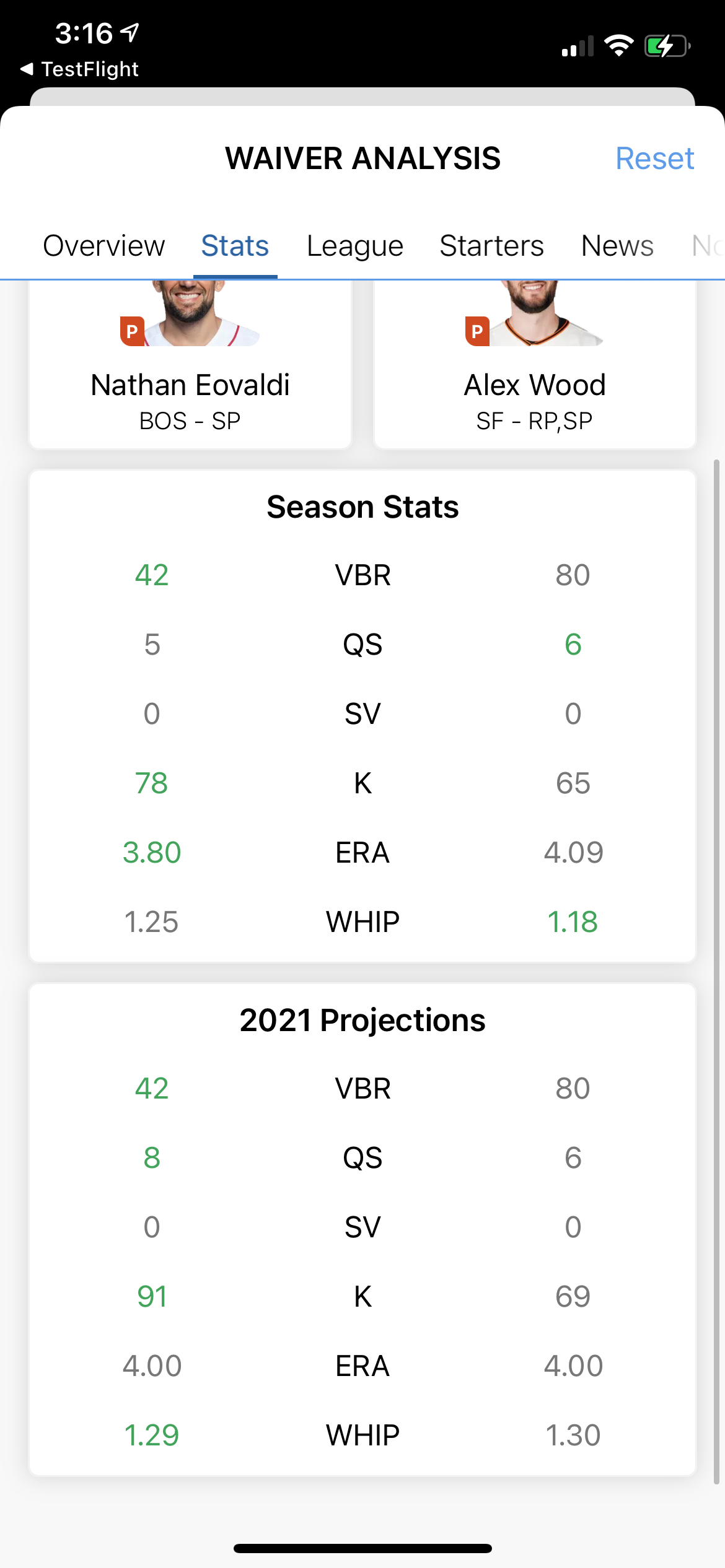 Your team's stats will be displayed with each player's projections baked in, so you can see exactly what metrics are driving the potential rankings changes.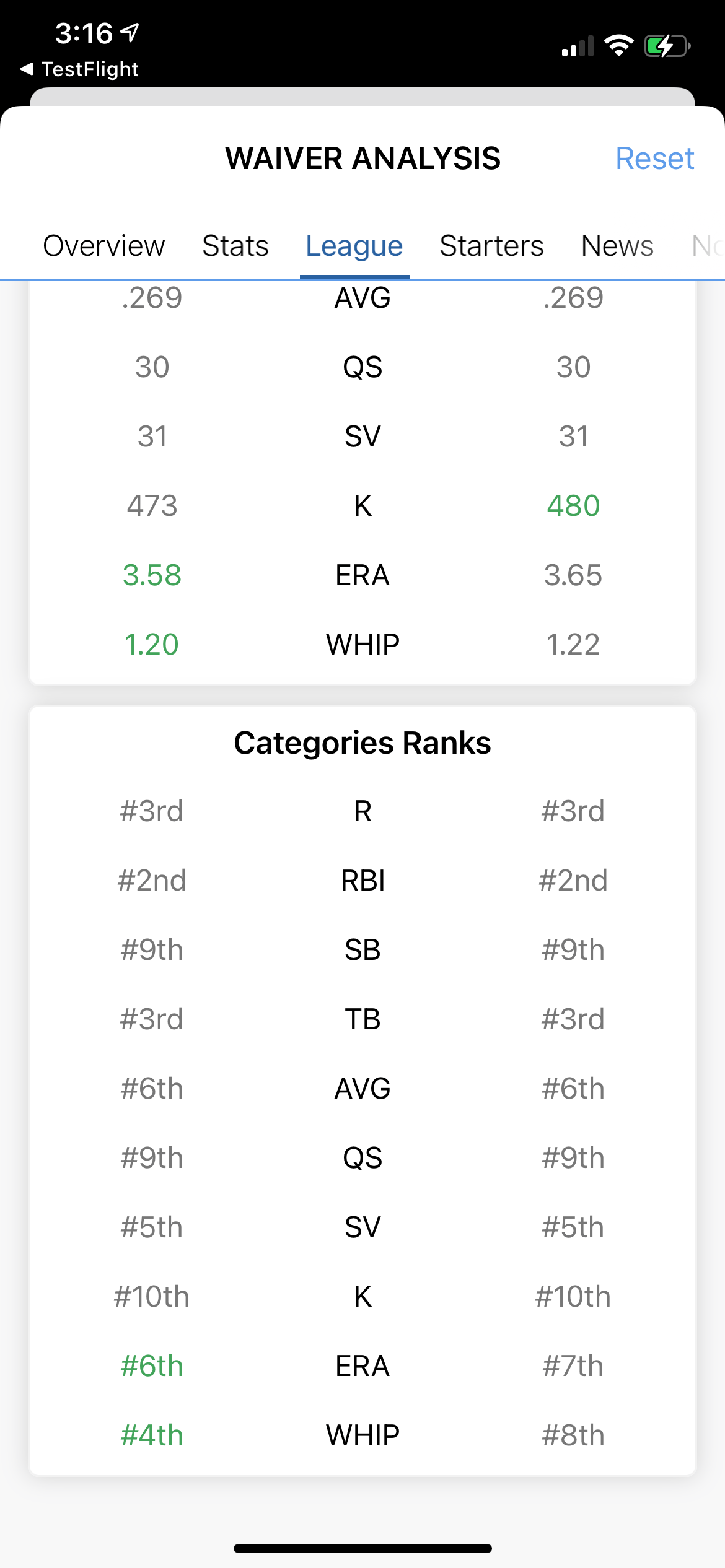 And, for those of us in roto or H2H categories leagues, you'll see how your categories rankings will change with the new player on your squad.
Support for custom categories (finally!)
We know a lot of you don't play your standard 5x5 categories leagues in fantasy baseball, and we've finally brought custom categories support to our mobile apps. Custom categories has long been a fixture of our web tools, but with this update you can finally see and make decisions based on the categories you and your league mates have decided are the most important.
To see which categories we support, check out our Draft Wizard article on this very topic (TL:DR; it's a lot).
Below, you'll see support for Total Bases (TB) which we use in lieu of Home Runs, and Quality Starts (QS) instead of Wins.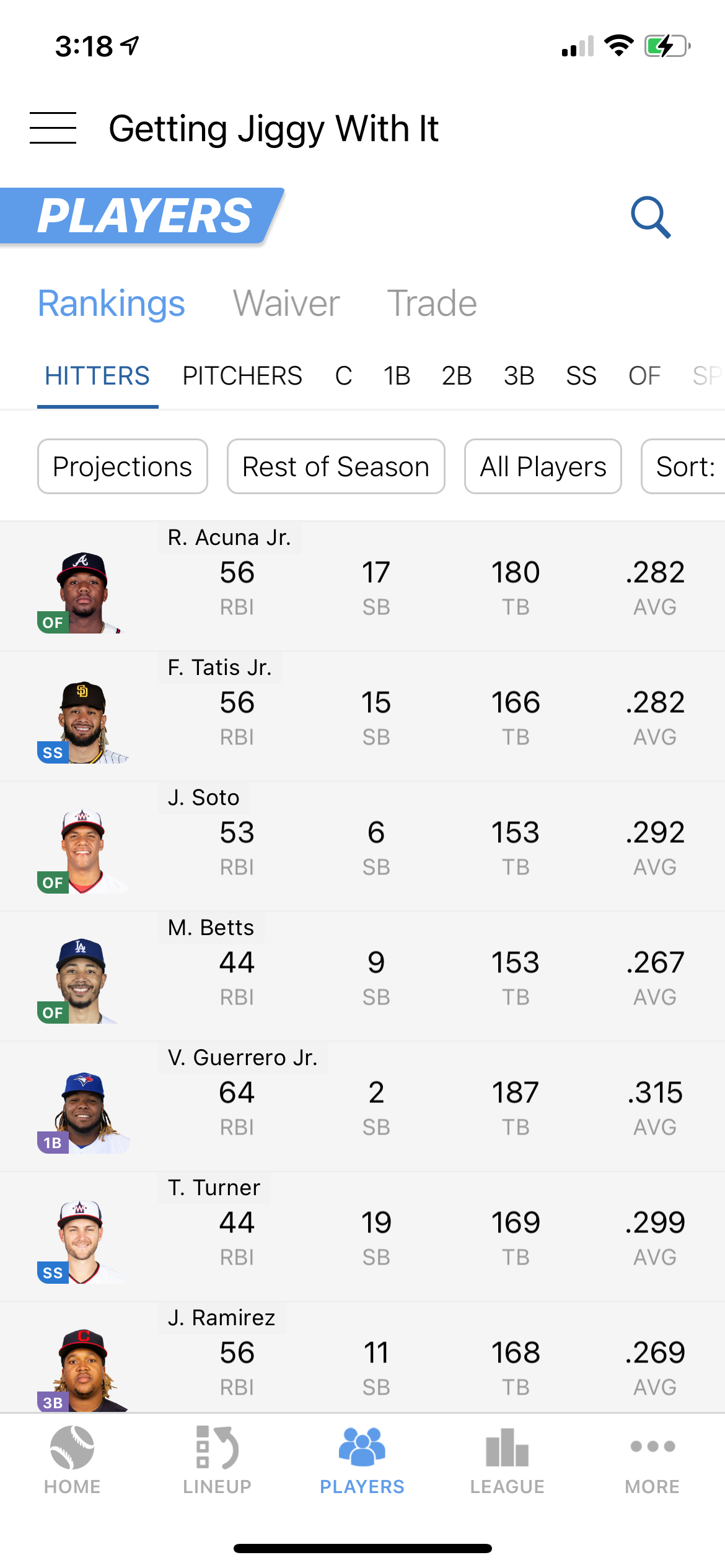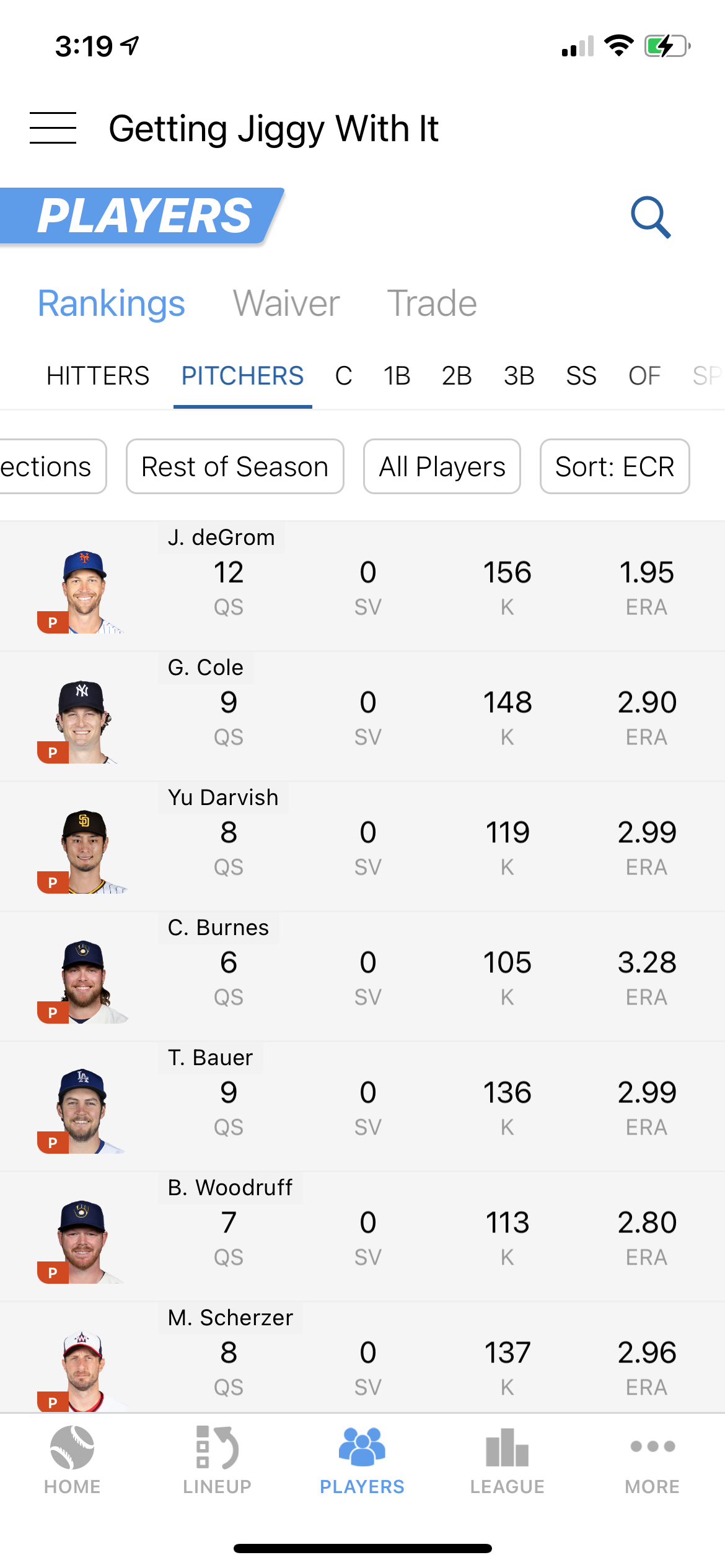 Updated filters for player rankings and top available
Currently only on iOS, the Player Rankings and Top Available views now have new ways of filtering and sorting, including by Best/Worst/Avg ECR and ROS projections for your league's scoring categories (see custom scoring support, above).
This should help you better find players to fit your strategy, such as finding the right bat to add to your total bases, or the right reliever to lower your ratios.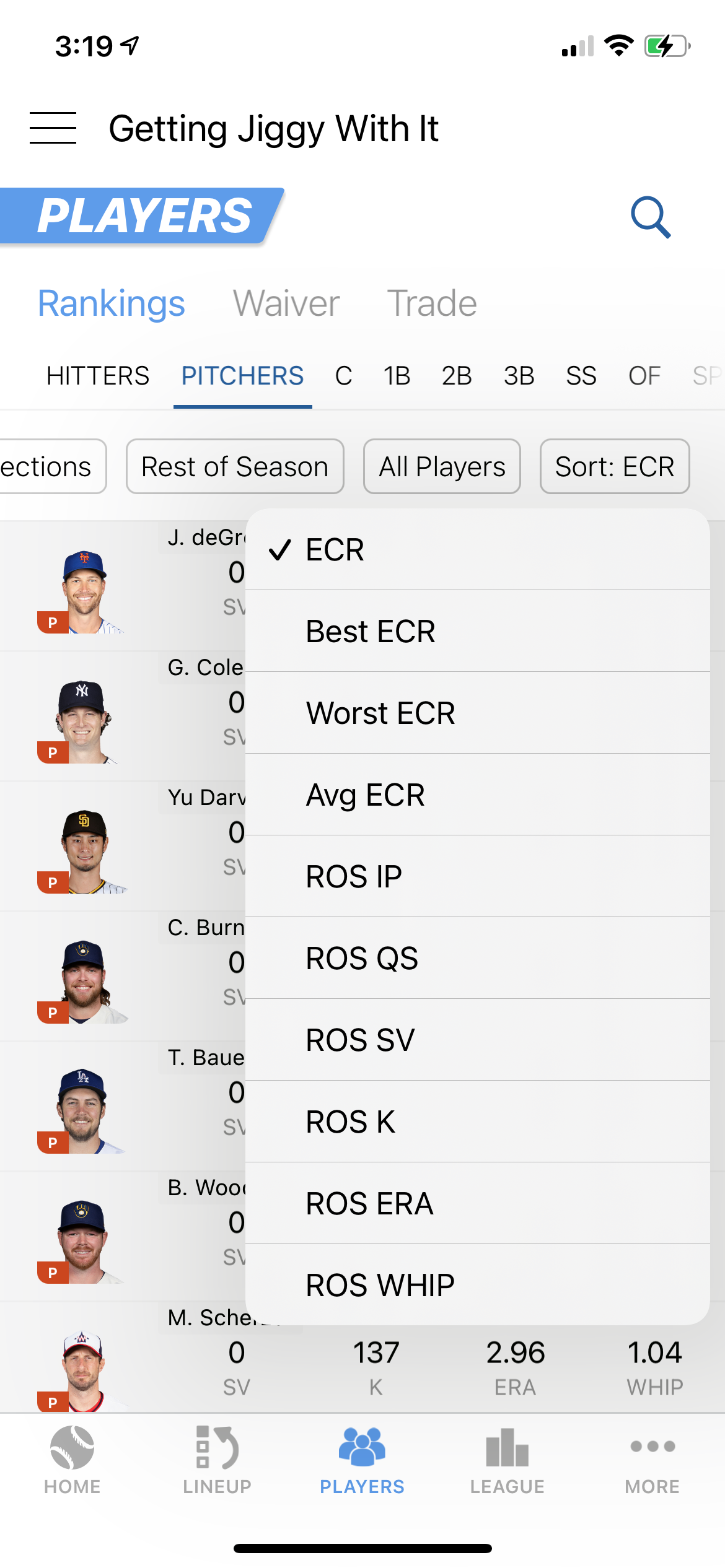 If you already have the mobile apps installed, your app should auto-update and these features are already available to you. If not, go ahead and update or install the apps and start taking control of your season!