[9/12/2020] Can't Decide Who to Start? Spin the Wheel!
Tough start/sit decision? Don't trust your gut? Don't trust the experts? Spin the wheel and let the fantasy gods decide!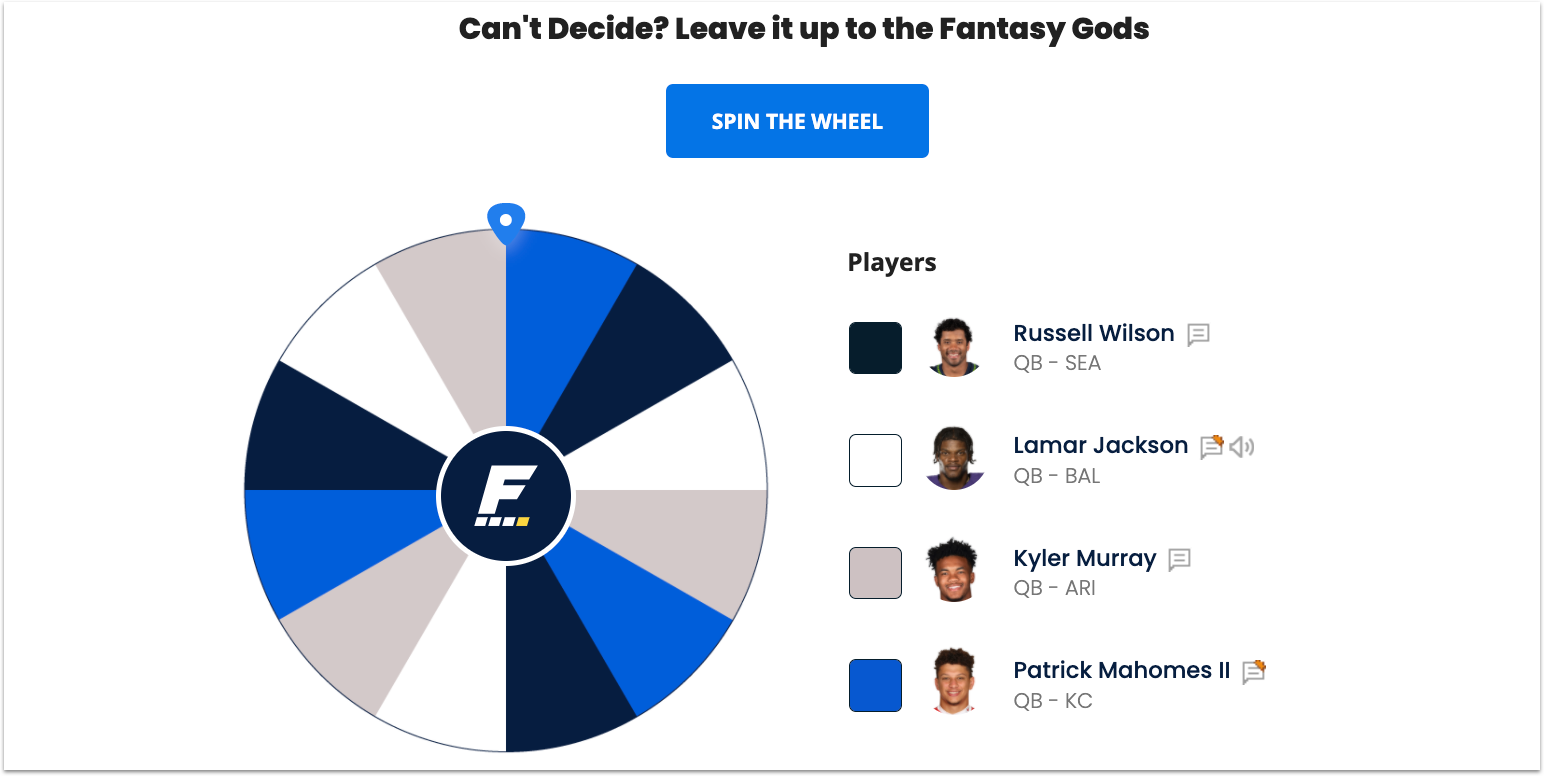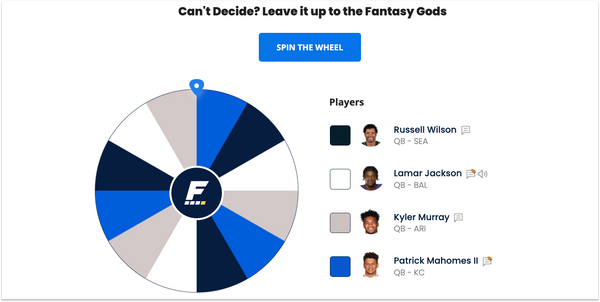 We've all had those tough start/sit decisions where you agonize over who to put into your starting lineup, swap out to the bench, then back into the lineup, etc. all the way up to kickoff.
Our extremely popular Who Should I Start? tool has helped people like you (and me) get more information to make those tough decisions by getting the expert recommendation on who to plug into your lineup.
But what if you just don't trust the experts that week? Or, worse yet, what if the experts are split nearly evenly on the start/sit call?
Well, you're in luck (literally).
This year we've added a new feature to Who Should I Start? that lets you spin a wheel and let the Fantasy Gods decide for you.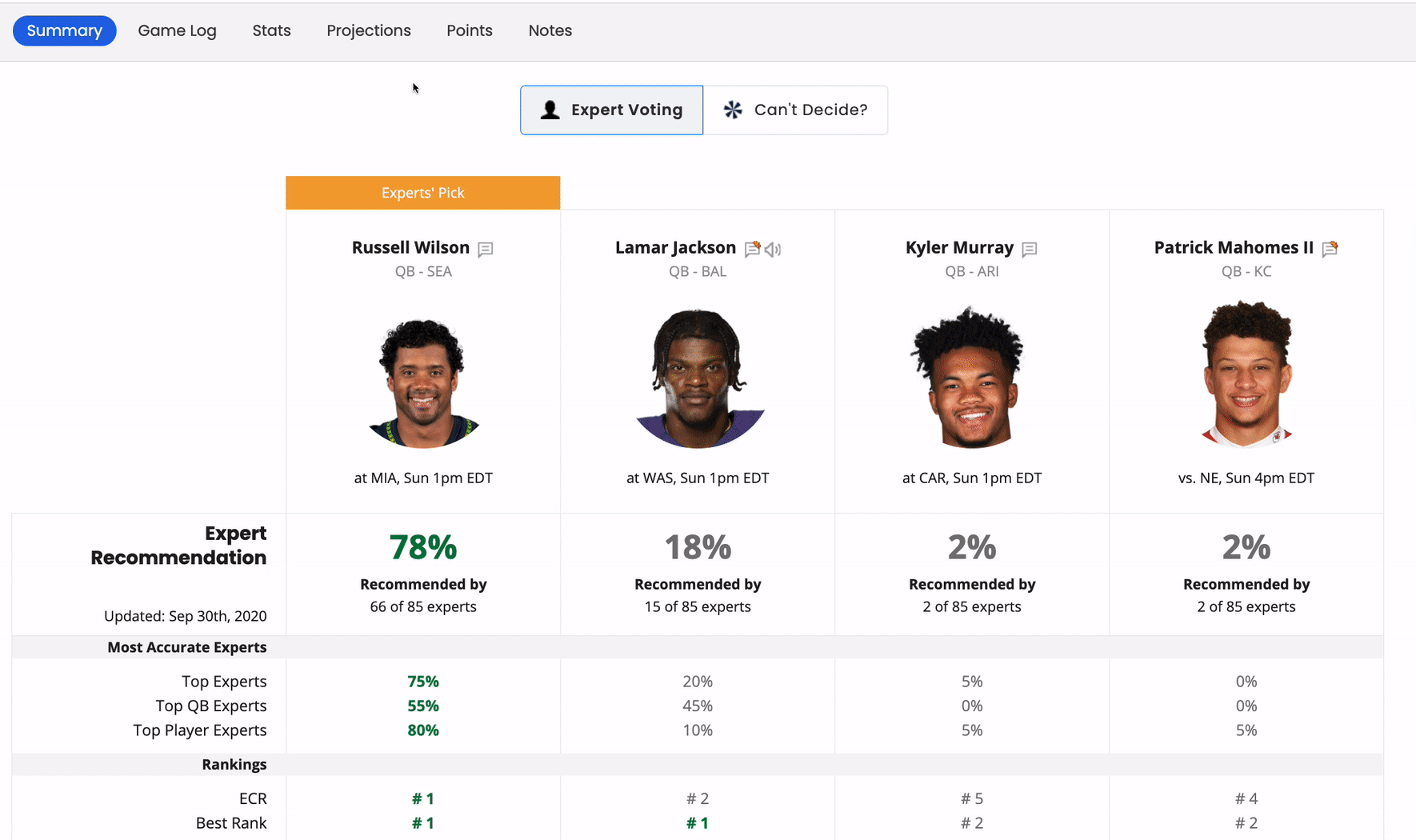 That's right. Spin the wheel to help you stop agonizing over the start/sit decision. Just do it.
To get there, just do any standard Who Should I Start? comparison. Then, click the "Cant Decide?" tab to give the wheel a twirl. Each player you're comparing has an equal chance of being selected.
May the odds be ever in your favor.