Introducing FantasyPros 2.0: Easier to Use, Easier to Dominate
Introducing League Hub, your home base for all things fantasy sports. Prepare your league's draft and manage your team in-season all in one place with FantasyPros.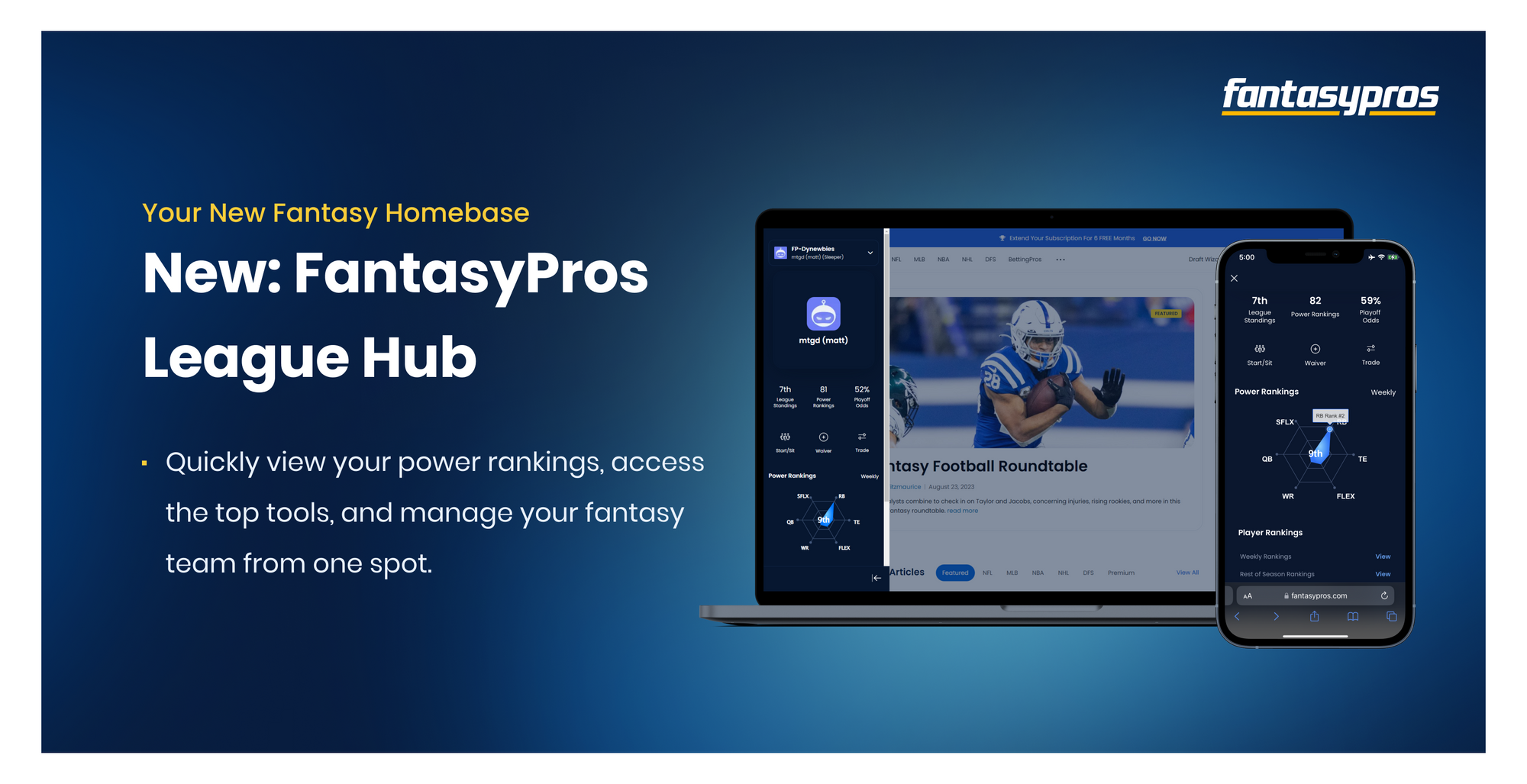 Welcome to the brand new FantasyPros.com!
In case you missed it, we recently went live with a full site redesign to make winning even easier for you.
Now, we're back at it with even more with the introduction of the League Hub.
Let's take a look.
Introducing: Your League Hub
Helping you manage your fantasy drafts and fantasy teams has always been at the front of our minds. Now, it's at the front of the page, too.
Your synced leagues will now remain a constant throughout the FantasyPros.com experience, and all of the main league-specific resources will just be a click away.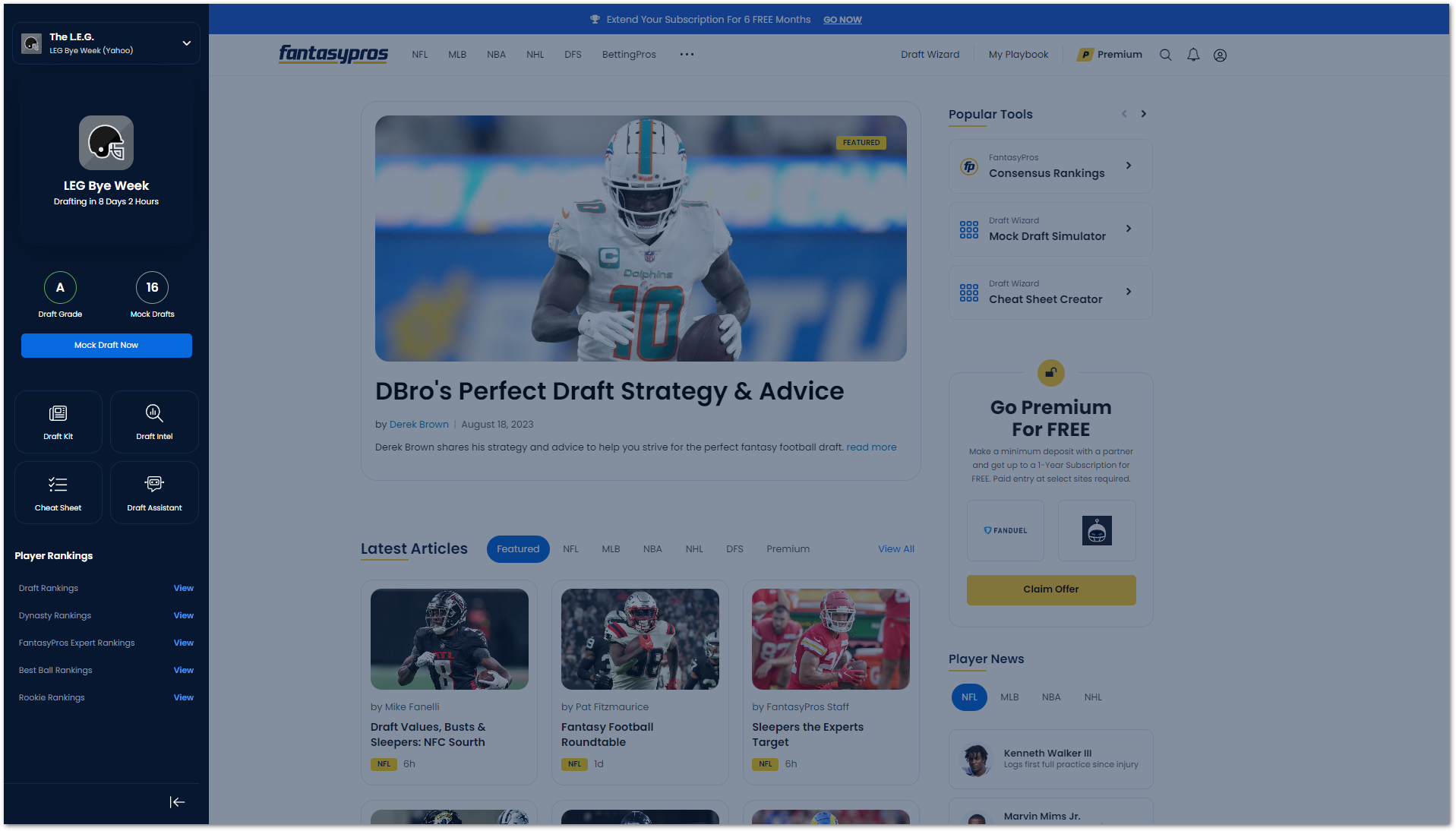 Your League Hub will stay with you throughout the site to help you put the articles, rankings, and tools you're currently using into action with your team.
Before you draft, get access to your latest mock drafts, create cheat sheets, use the most up-to-date draft rankings, and draft with the top tools.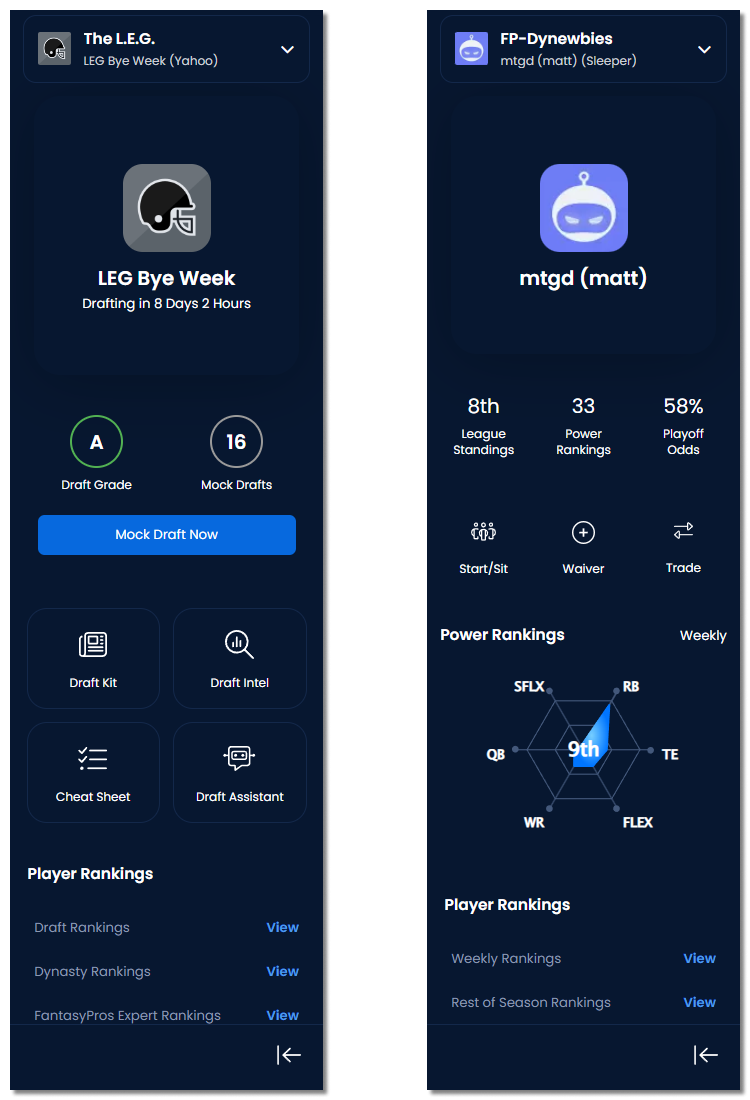 In-season, get your power rankings and playoff odds, current matchup projections, in-season player rankings, and the top in-season tools.
Each week, find your matchup details right in your League Hub.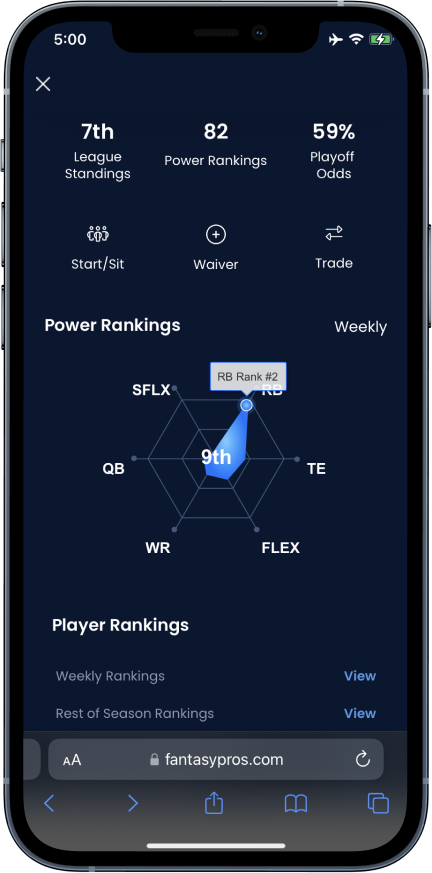 Available Now
The League Hub is available on both the desktop and mobile web version of FantasyPros.com for all users. Sync and manage your league with League Hub today.