FantasyPros Site Refresh: Easier to Use, Easier to Dominate
FantasyPros is excited to show off our website redesign made with one goal in mind: make it easier for you to win more. Complete with an updated homepage and navigation, optimized for desktop or mobile, check out the new FantasyPros.com!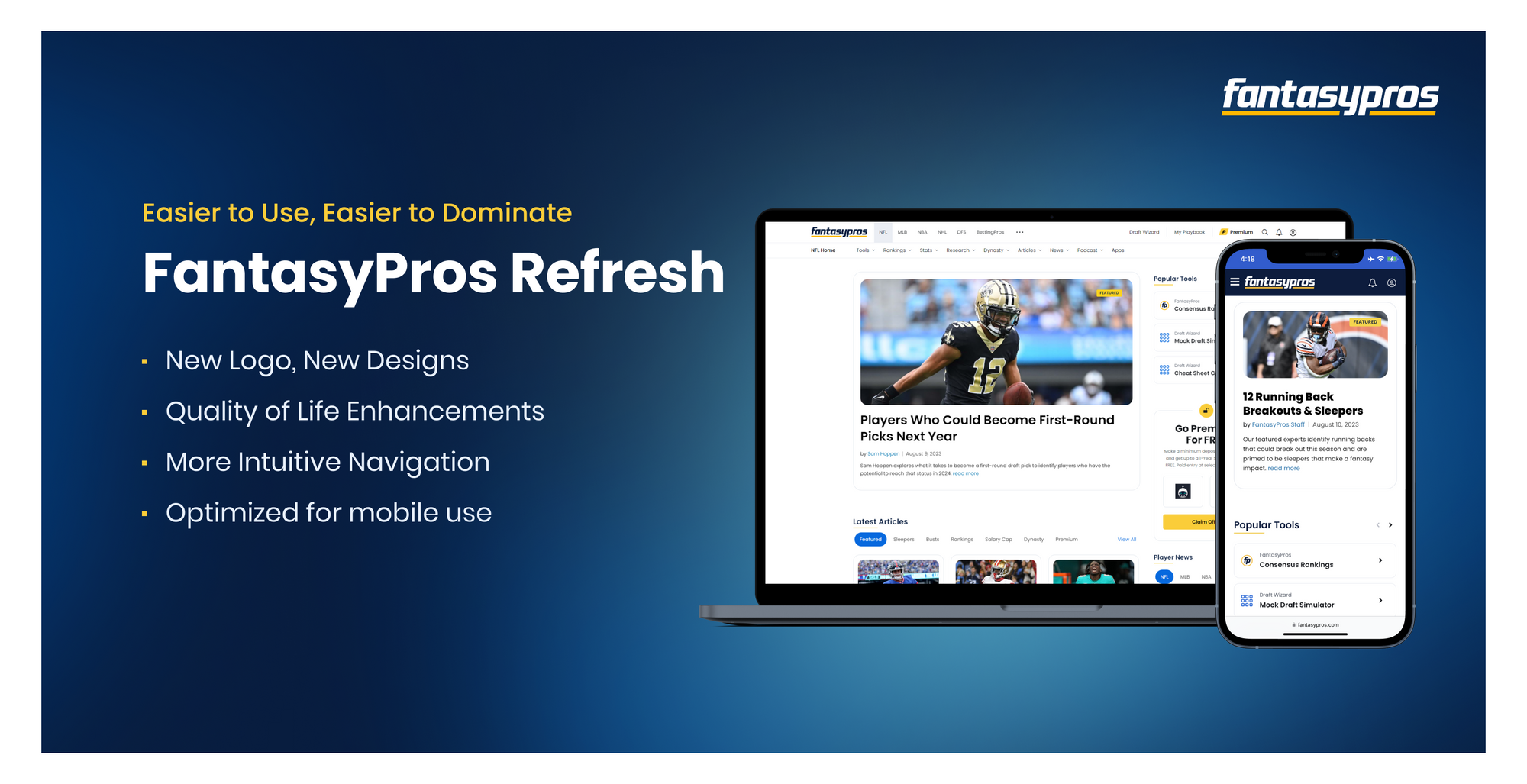 Welcome to the brand new FantasyPros.com!

The FantasyPros squad has been hard at work to improve the site with one thing in mind: make it easier to win more.
Well, we also wanted to look good while doing it.
You'll still find all of the advice, tools, and resources you know and love, but we've made it a little easier and better looking along the way.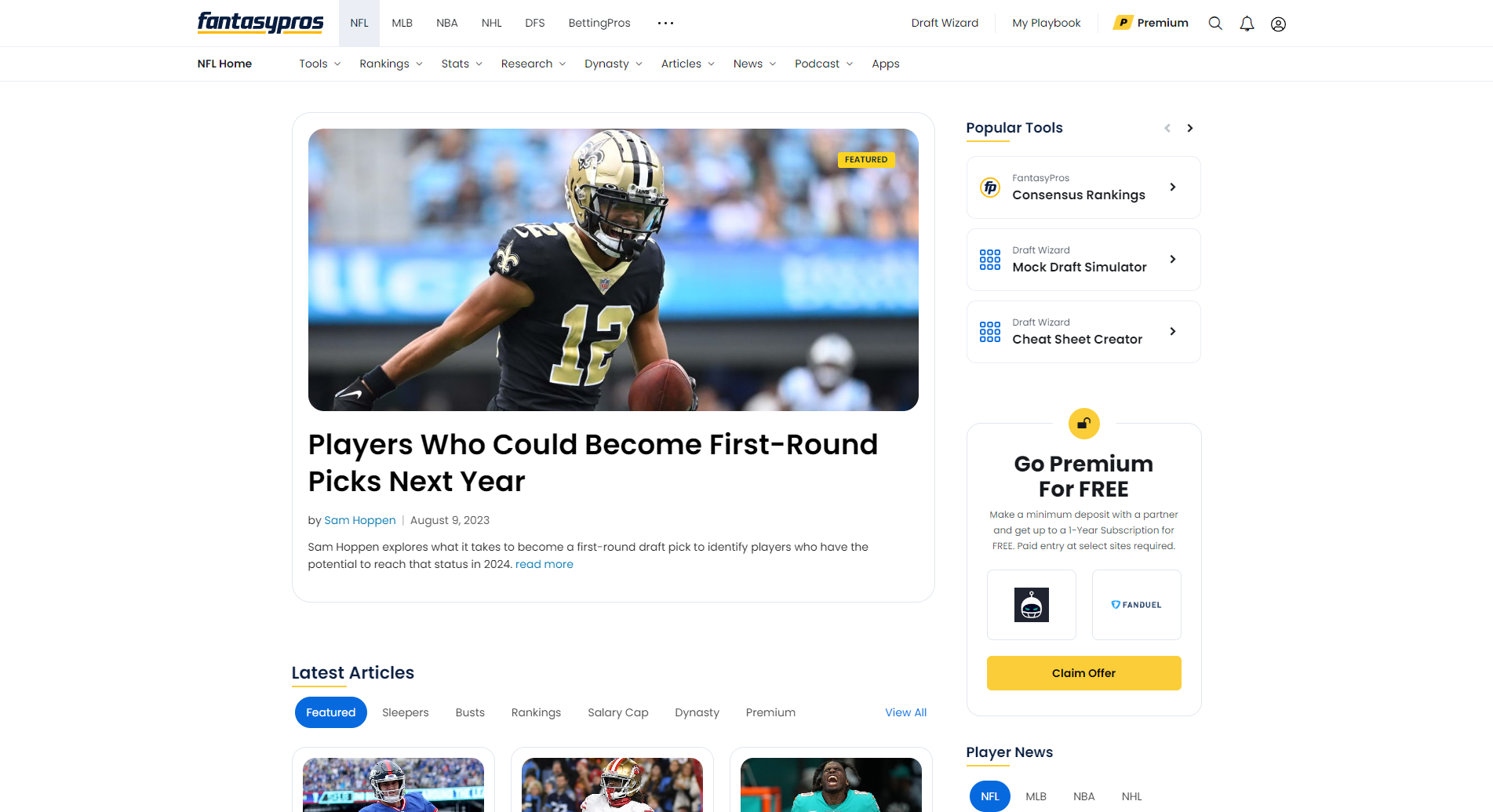 Let's take a look.
Homepage and Navigation Updates - Desktop
Effortlessly get to the information and tools that are most relevant with our updated site navigation.
The FantasyPros.com homepage, as well as every individual sports' homepage, has been updated to make dominating your league easier.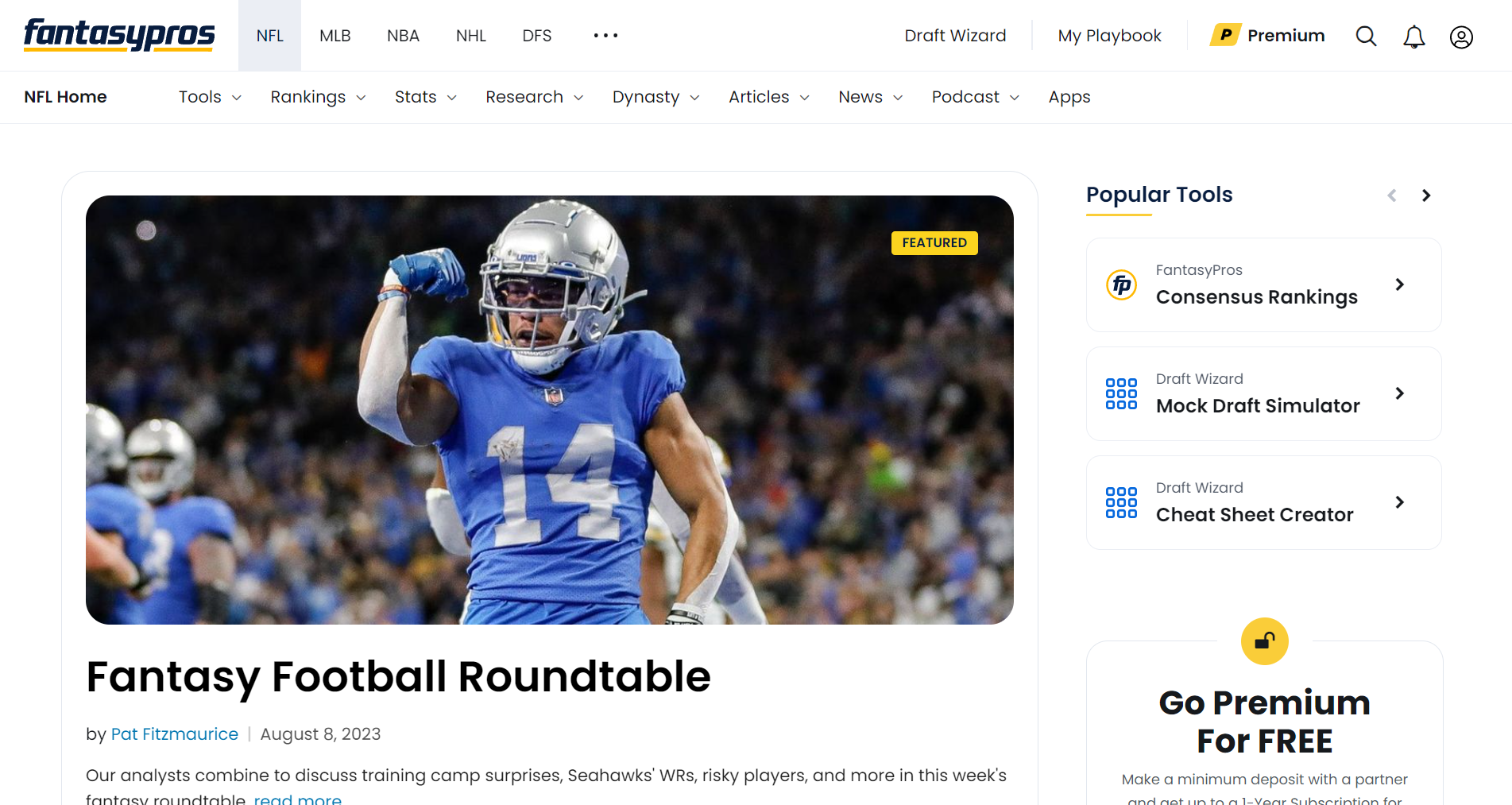 Each sports' homepage secondary navigation bar has received a quality of life update to quickly get to what you're looking for.
Want all of the draft tools available to you right now? Need to quickly pivot between different sets of rankings and advanced reports in one place?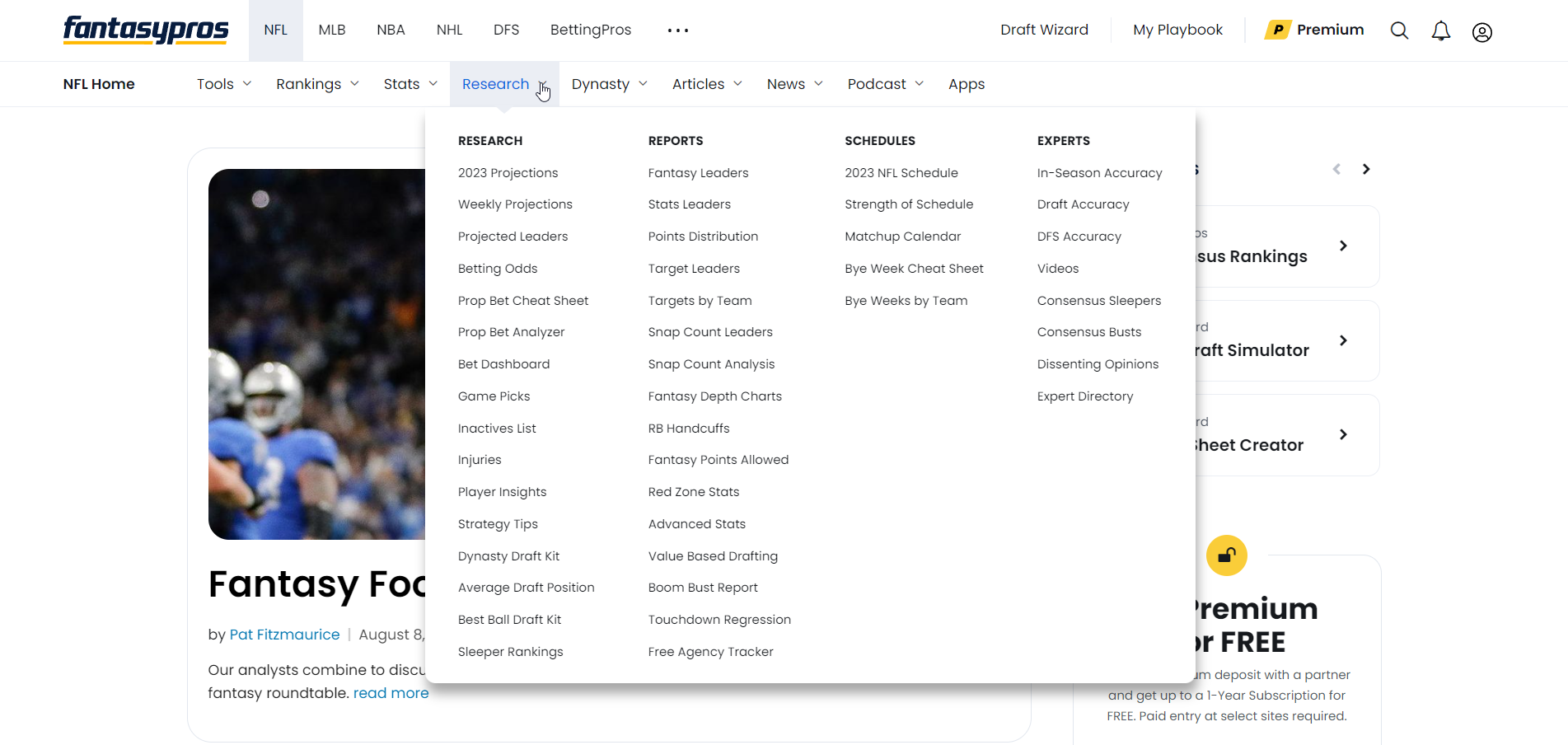 It's easier than ever to find what you need.
Homepage and Navigation Updates - Mobile
On mobile, we've made some enhancements to make using and navigating around the site more intuitive.
In addition to some quality of life updates all around the site to make reading and using the site easier and clearer, we've made similar homepage and navigation updates when visiting FantasyPros.com on mobile web.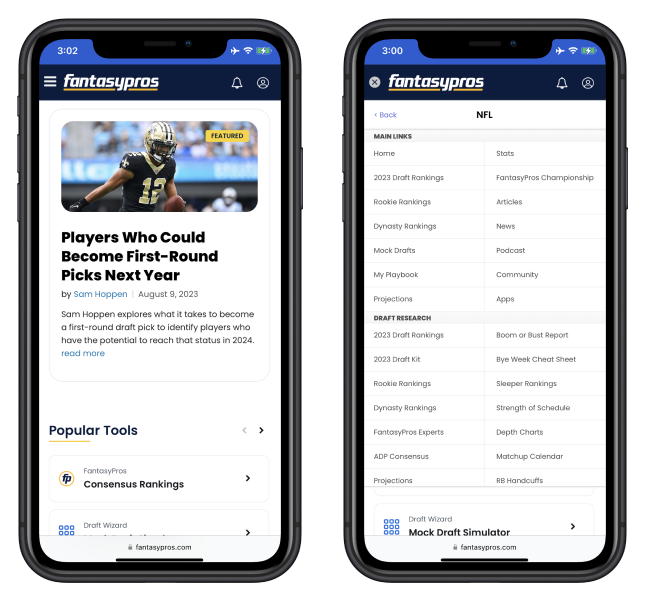 To access the updated navigation, simply tap into the top left dropdown, tap into a sport, and head right to the page you're looking for.
Updated Player Search
By popular request, we've placed player search right in the main navigation. Quickly jump to the players that you're looking for the latest news and stats on.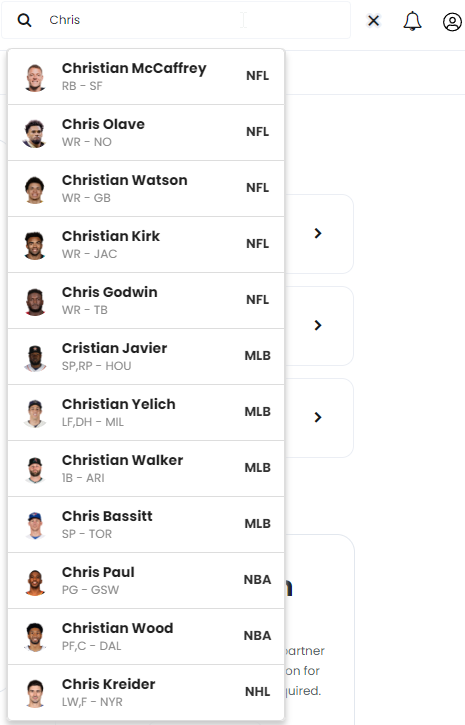 Available Now, With More on the Way!
These updates are live and can be found across FantasyPros.com.
Consider these updates step one of a number of enhancements and changes making their way to you, coming soon!