Introducing the New PrizePicks Cheat Sheet
The BettingPros PrizePicks Cheat Sheet helps bettors by highlighting the top props based on Cover Probability and Expected Value, and provides real-time odds & projections.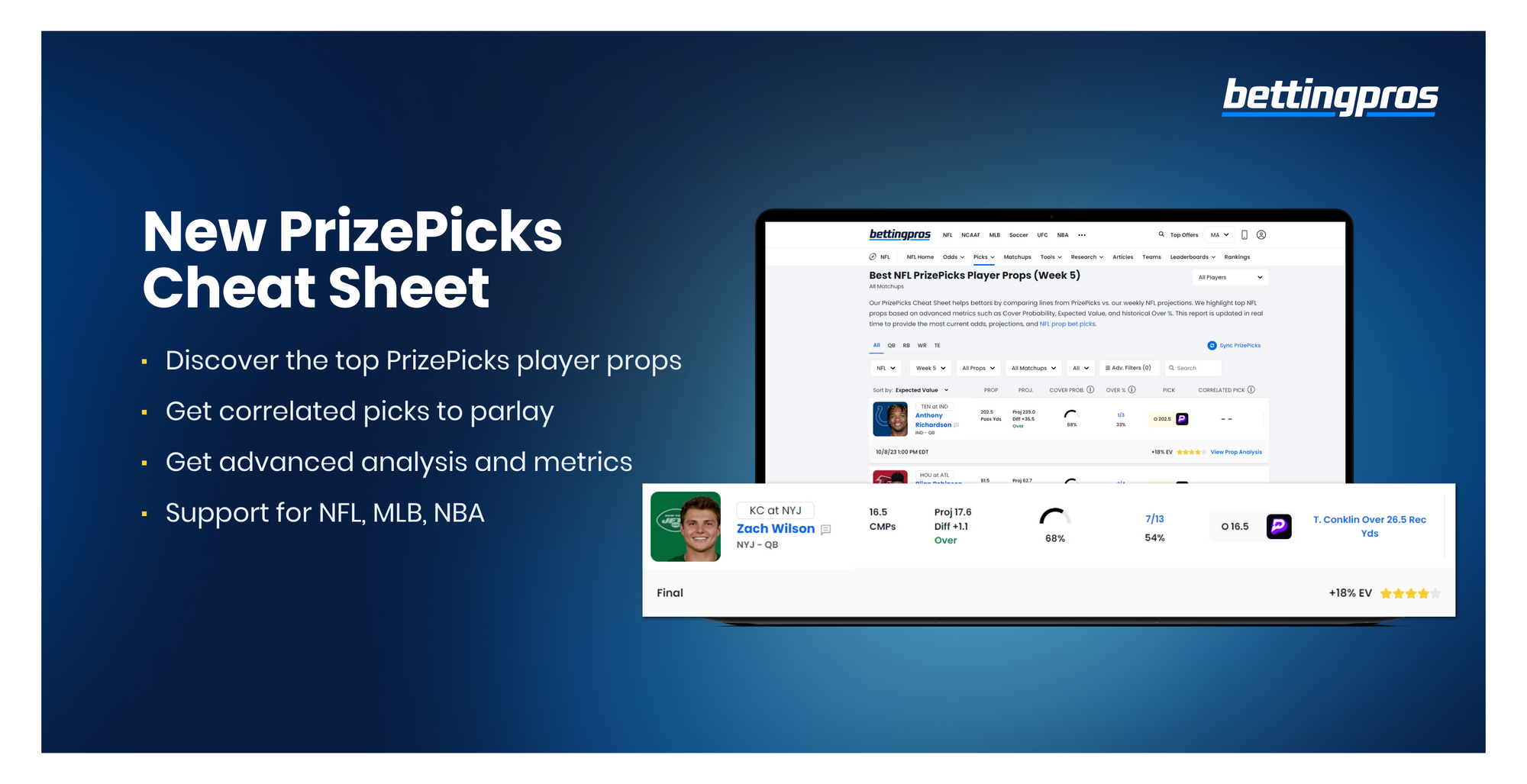 Say hello to the brand new PrizePicks Cheat Sheet, the best place to find and analyze the top props on PrizePicks.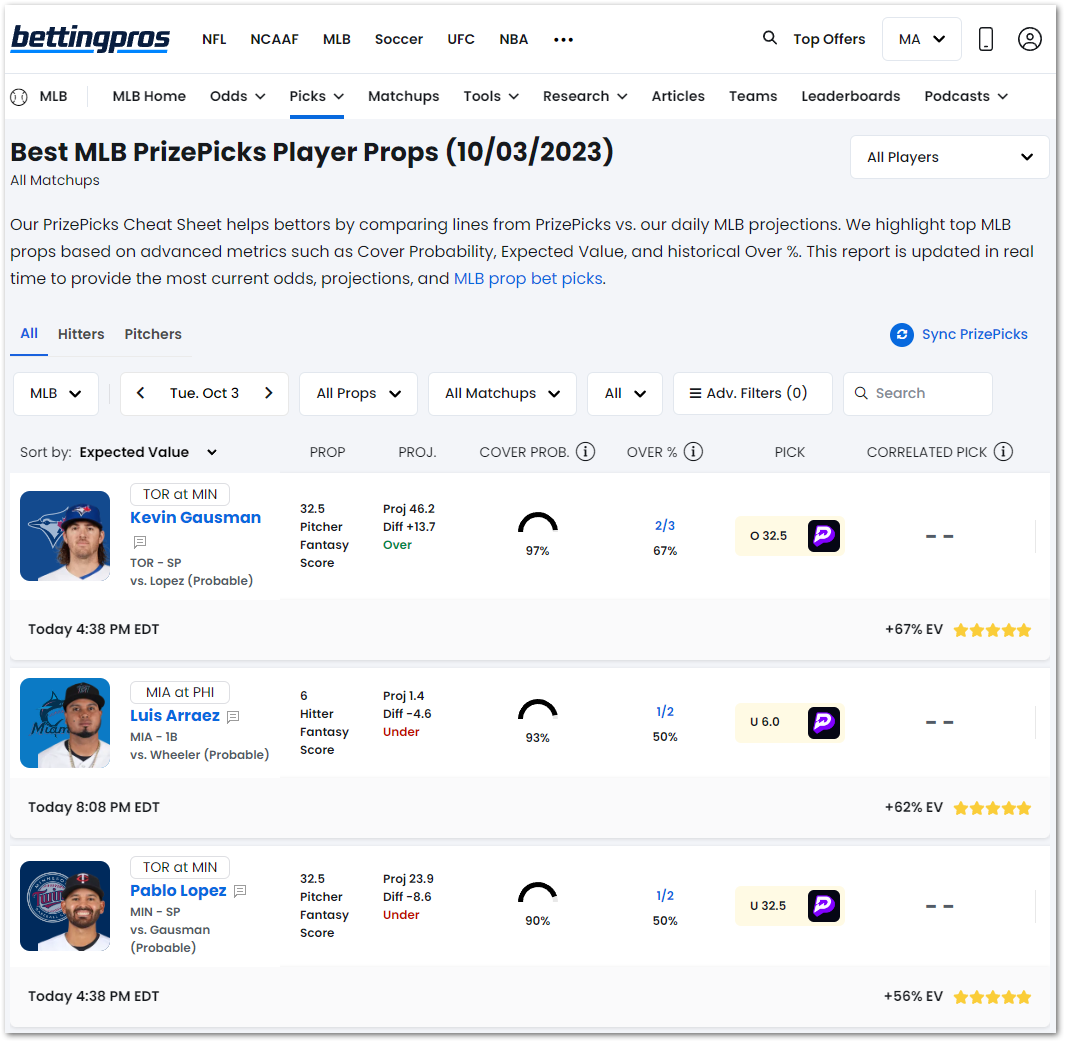 Use the PrizePicks Cheat Sheet to discover, analyze, and compare lines from PrizePicks vs. the most up-to-date odds and projections.
Find the Best Picks
Discover your next picks for any sport, matchup, and type of prop.
Supported props include major stat lines across each sport, as well as the Fantasy Score Market (Projected Fantasy Points O/Us).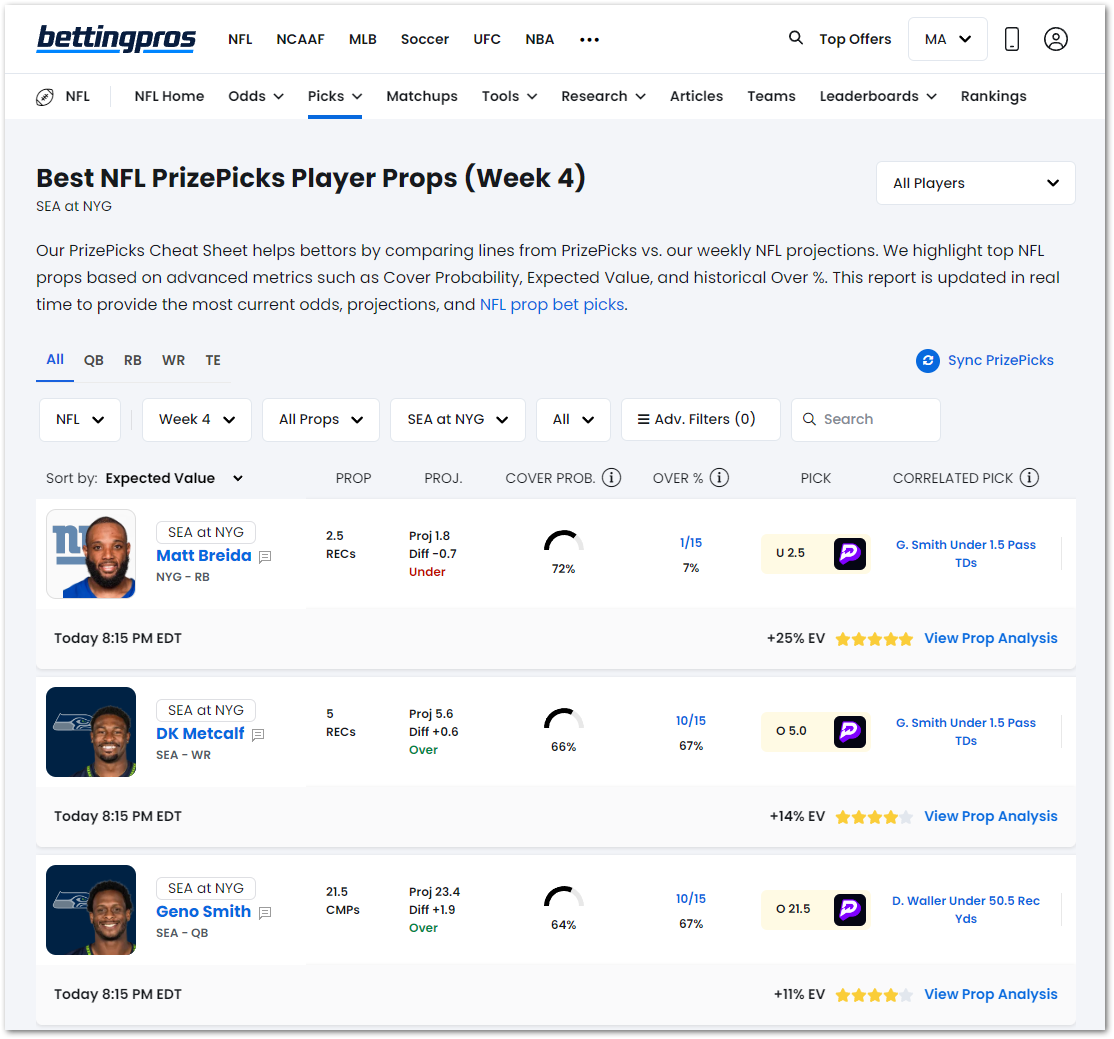 The PrizePicks Cheat Sheet uses advanced metrics including Cover Probability, Expected Value, and historical Over % to uncover and highlight the top opportunities for you.
Easily filter by type of prop, over or under, bet rating, and more to find the right picks for you.
New to PrizePicks? New users can use promo code FP100 & get a 100% deposit match up to $100.
Correlated Picks
Use the Cheat Sheet to discover correlated pick recommendations for you to parlay together.

Correlated picks are shown based on potential game script, historical trends, and matchup breakdowns.
Prop Analysis
Bring any individual player prop into our Prop Bet Analyzer to get a detailed look at that prop and to see historical trends, including how it is performing at the current line this season.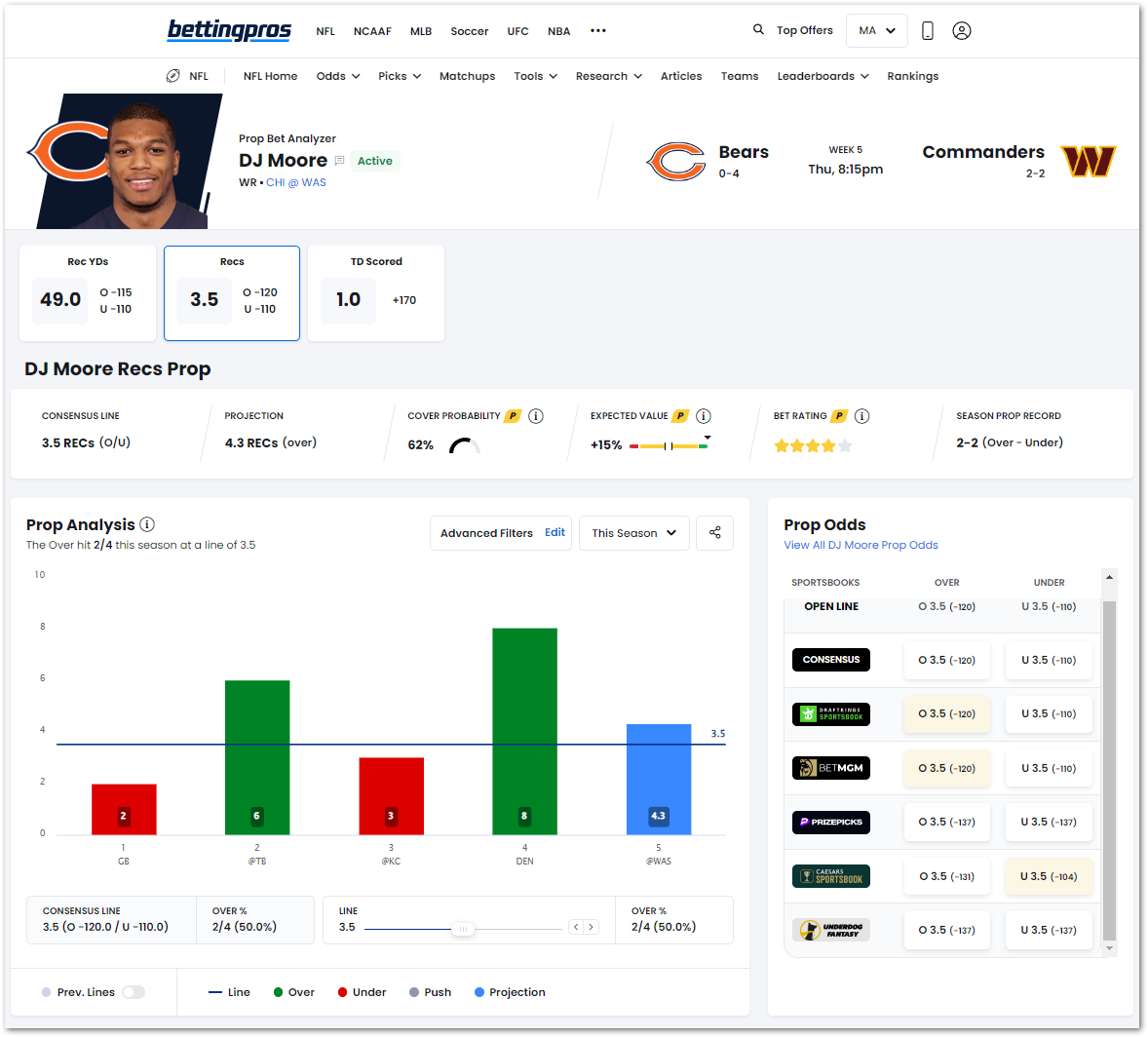 Available Now
The PrizePicks Cheat Sheet is available now for the NFL and MLB, and will be available for the NBA soon.
Find the PrizePicks Cheat Sheet at BettingPros.com, and the Cheat Sheet will be coming to our mobile apps soon.