New Player Prop Reports: See Who Has the Hot Hand
Discover a quicker way to find winning player prop bets with BettingPros' new reports: the Player Prop Streaks Report and Player Props Over/Under Trends Report. Identify hot streaks, cold spells, and detailed performance trends to make informed prop betting decisions across the NFL, MLB, and NBA.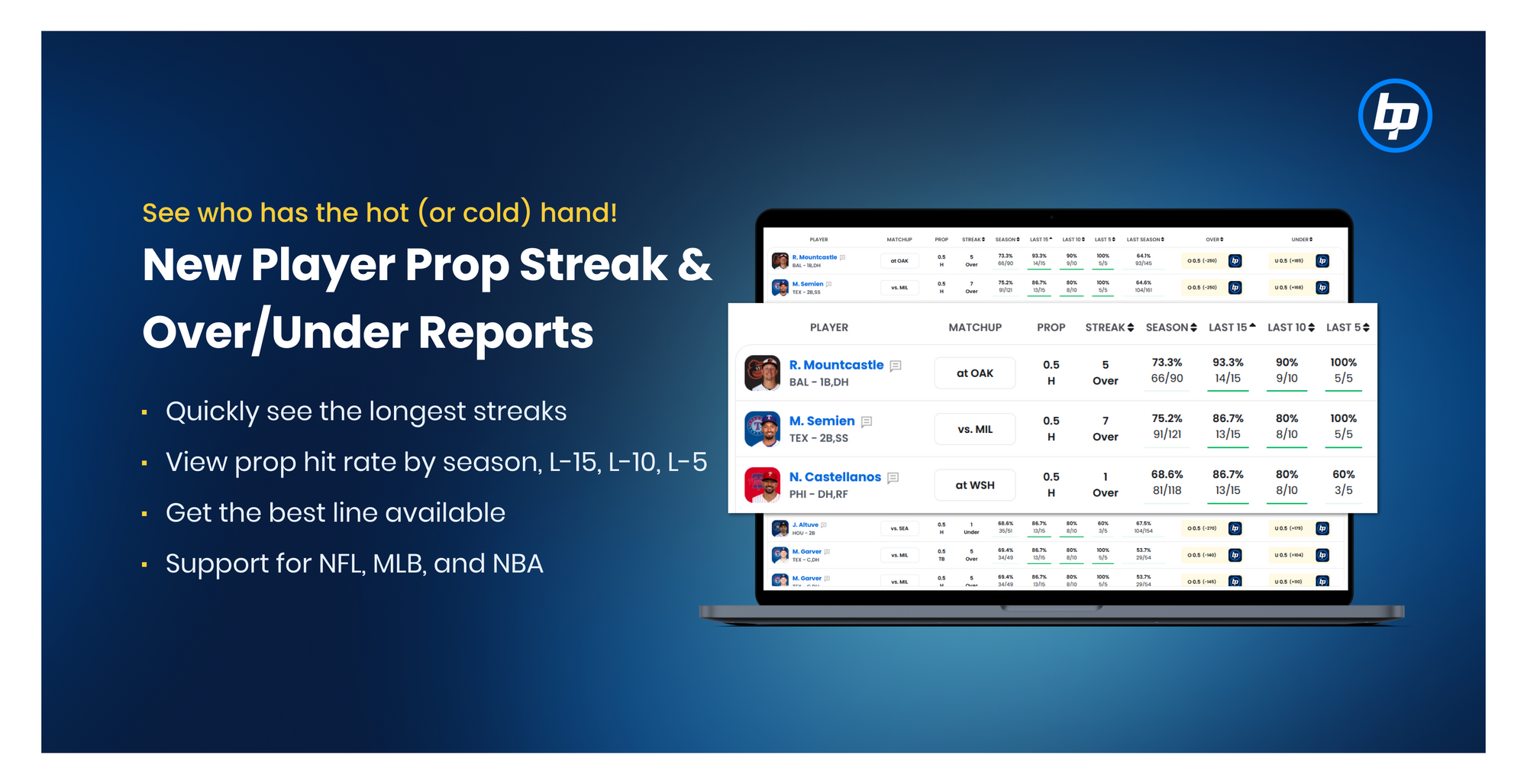 BettingPros is excited to introduce two brand new reports to help with your player prop bets: the Player Prop Streaks Report and the Player Props Over/Under Trends Report.
These reports can help you find your next player prop bet in seconds by quickly seeing who is riding the longest hot (or cold!) streak.
Let's take a look.
Player Prop Streaks
The Prop Streaks report will serve as a great jumping-off point to quickly identify favorable opportunities for you to make winning prop bets.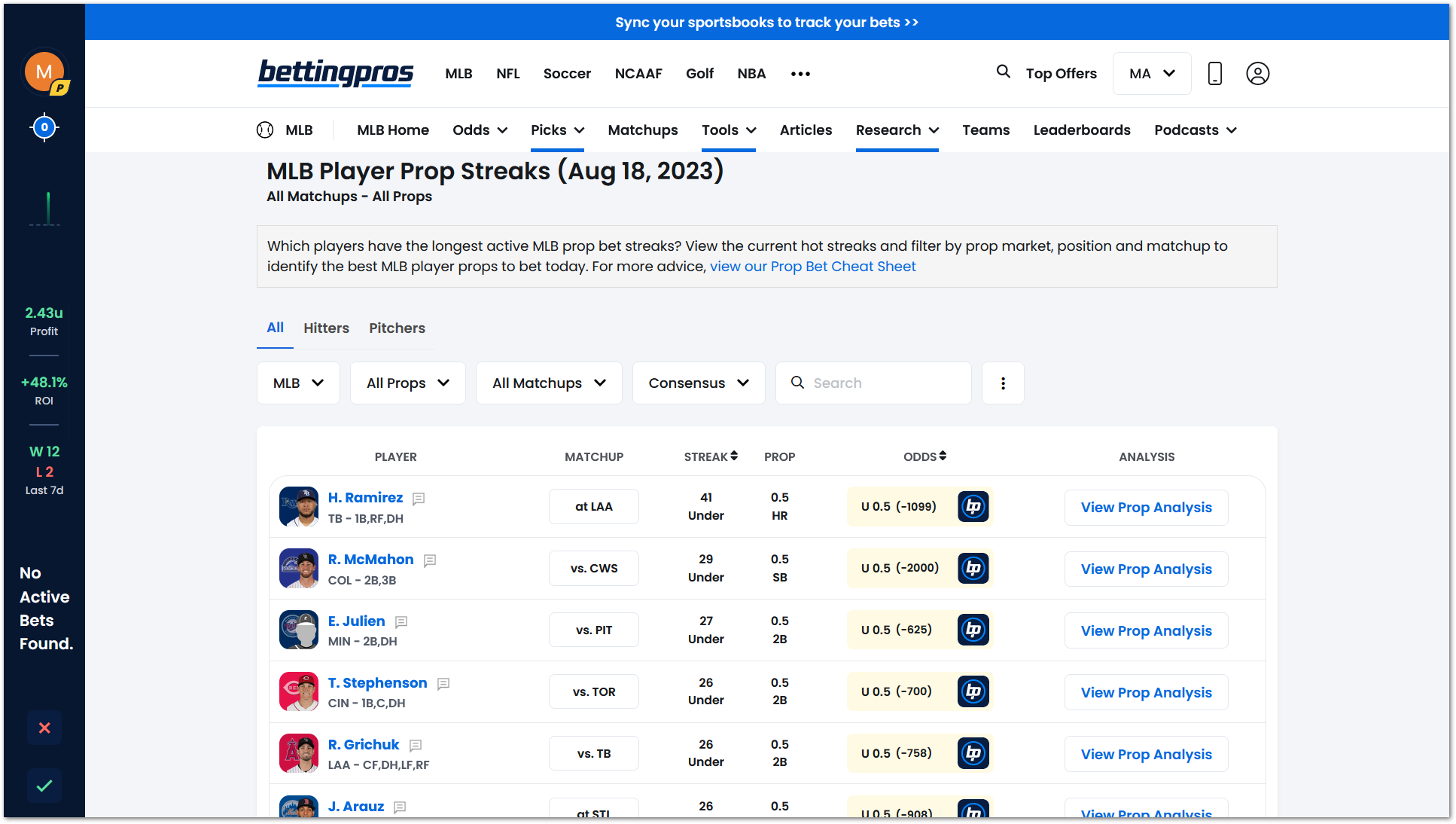 See which players are on the longest streaks for each major prop.
Shop around by the longest streaks by player position, type of props, or by specific matchups. Then, take a deeper look with that prop by heading into the Prop Bet Analyzer directly from the Prop Streaks page.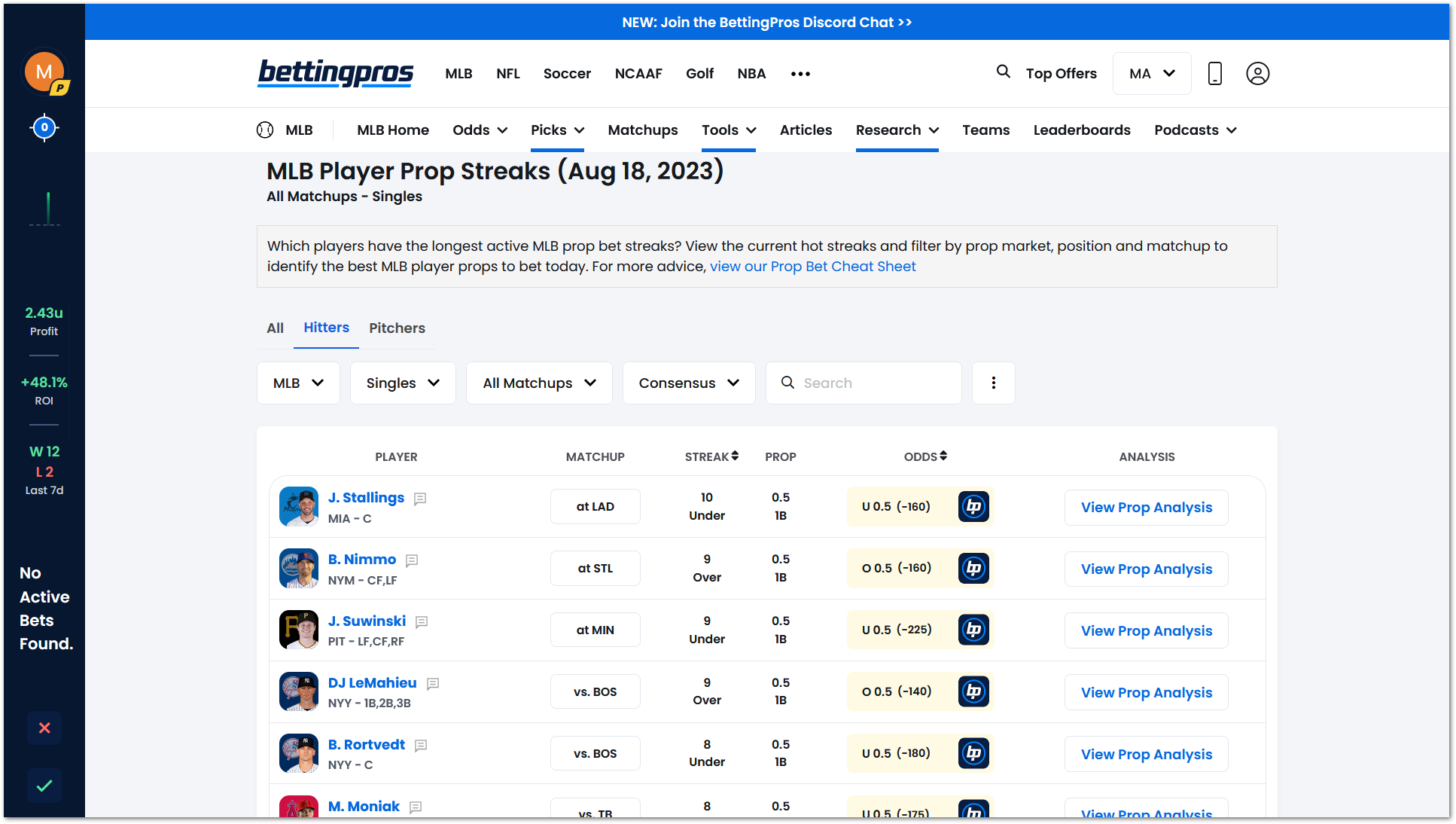 Player Props Over/Under Trends
For a deeper look into a player's streaks and trends, the Over/Under Trends report will give a detailed look into how players have performed over various windows of time.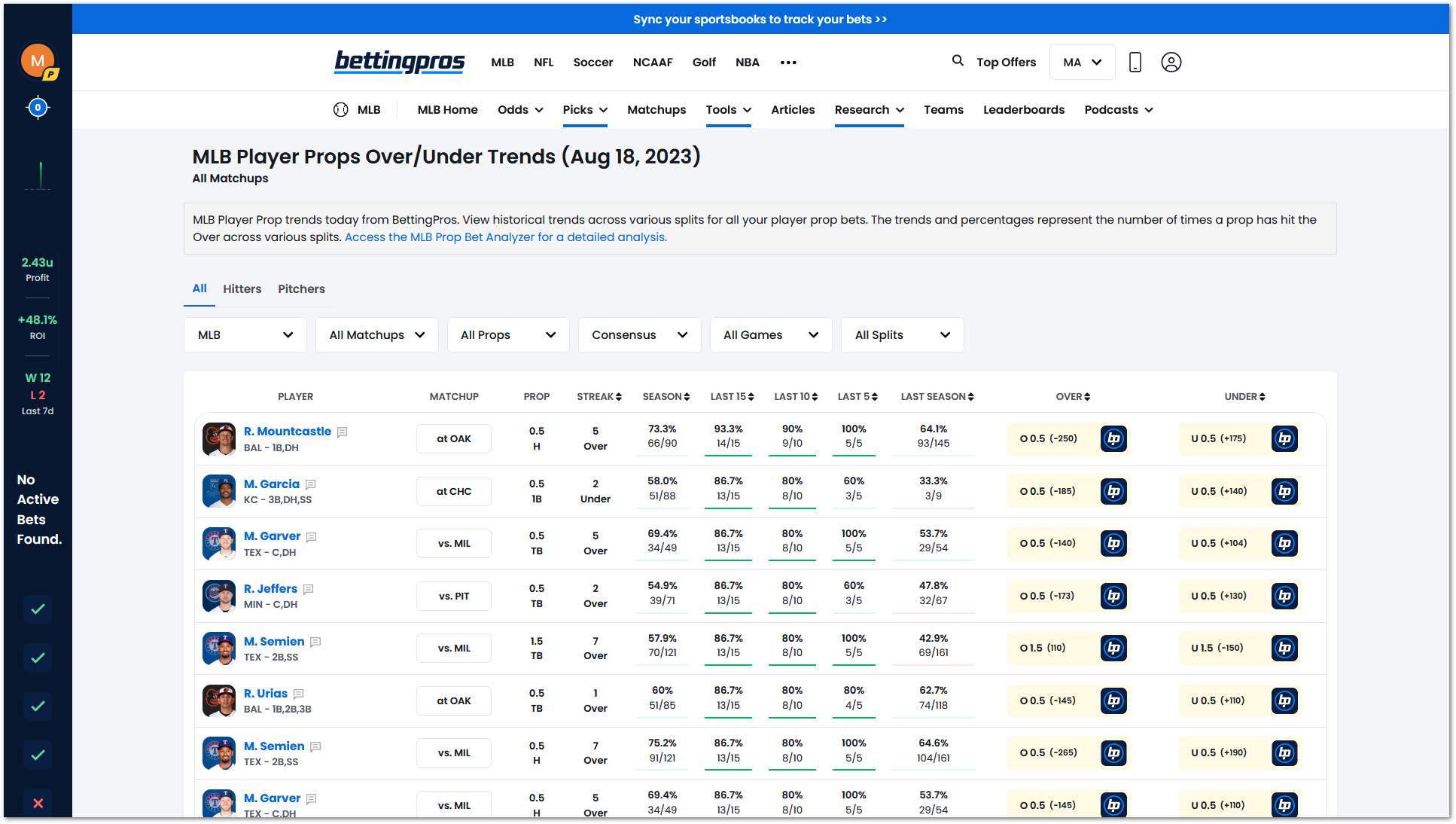 Similarly, you can sort by position, matchup, and type of prop.
You can also break out the report by home or away, as favorites or underdogs, and by H2H matchups.
Find opportunities with overall streaks, as well as by how players have done this season, Last-15, Last-10, or L-5.
Find players who have the hot hand, or those who are as running cold.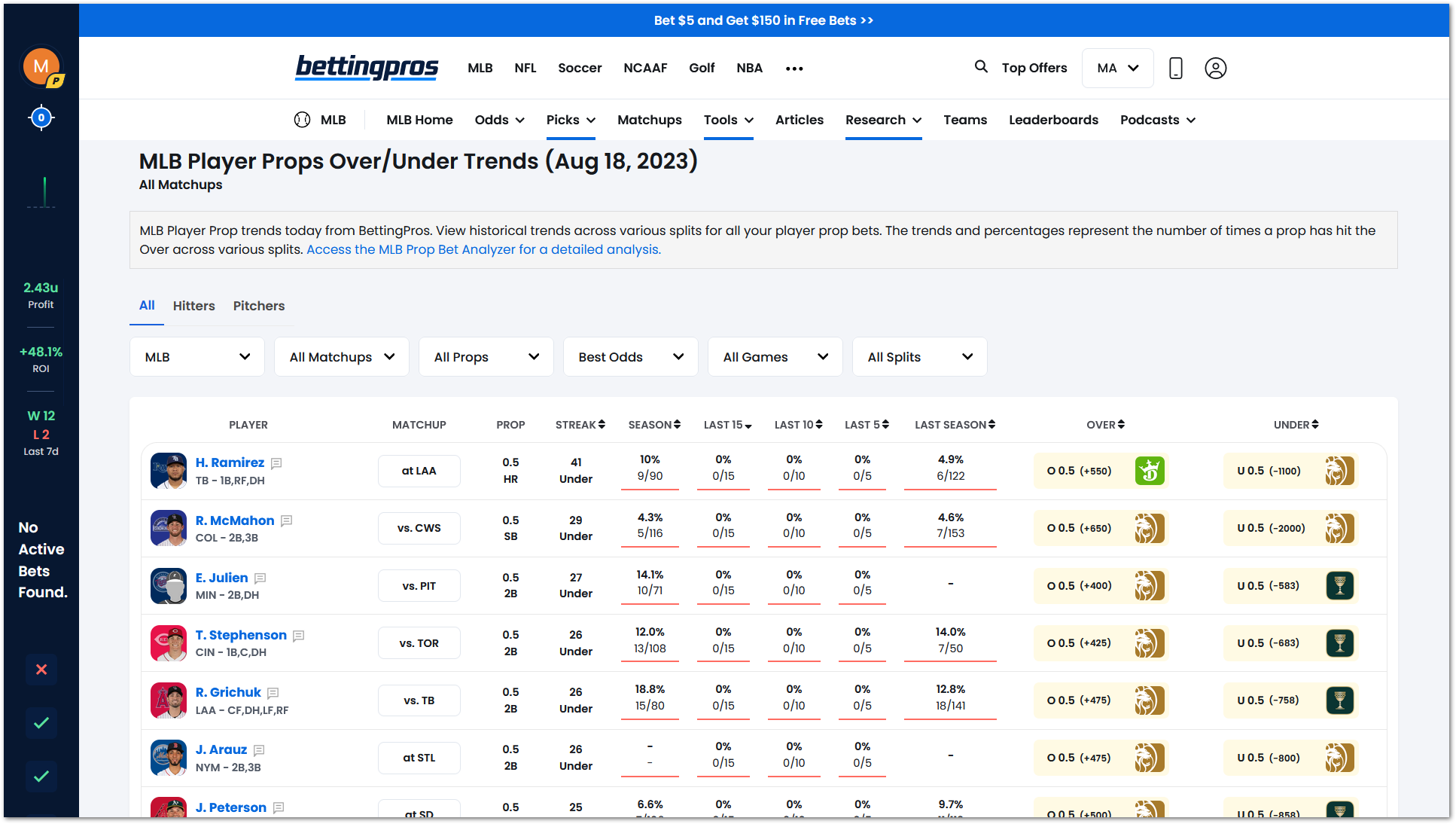 Available Now
These new player prop reports are available now for MLB, and will be available for the NFL and NBA this year.