[10/19/2020] Pick Tracking: Compete Against The BettingPros Community
The BettingPros iOS app now lets you track all of your picks in one place! See how you stack up against the competition and climb your way to the top spot in our pick accuracy leaderboards.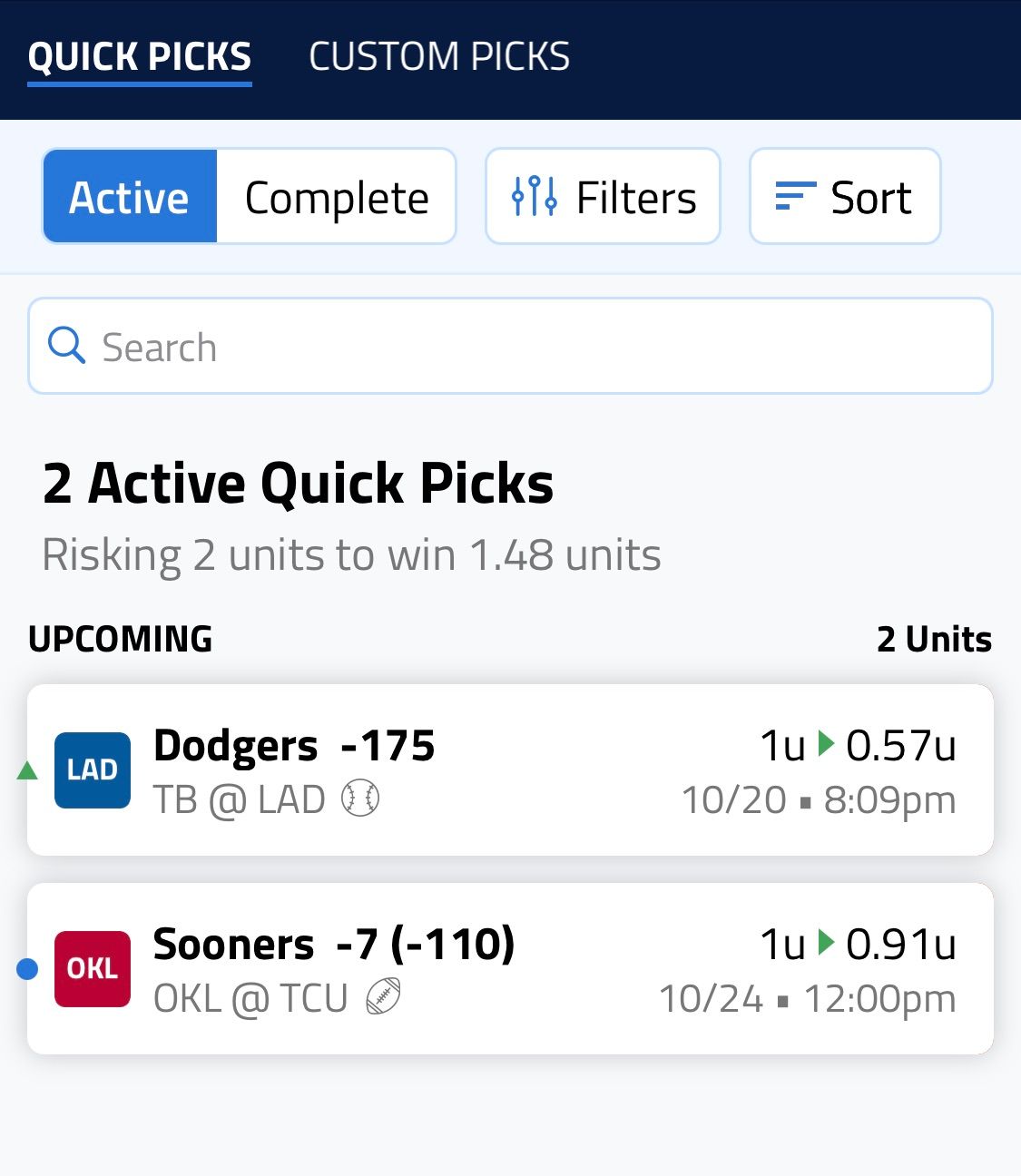 With the MLB playoffs and the NFL season active, it's an exciting time of the year for sports betting. At BettingPros, we're looking to offer consensus advice from the best experts so you can make winning bets, and help you track and monitor your own bets from multiple sports.
We're excited to bring you the Pick Tracking feature in the BettingPros iOS app, which allows you to easily keep track of your sports betting picks across your favorite sports betting sites in one place.
There are two types of picks you can enter: Quick Picks and Custom Picks.
Quick Picks are super easy to add, and are currently supported for NFL, MLB, NBA, NCAAF, and NHL.  Quick Picks count towards our accuracy competition, where users and experts can compete to reach the top of the leaderboard.

To start adding a Quick Pick, tap on any Over/Under, Spread, or Moneyline cell when viewing a matchup. The game lines will be based on the BettingPros consensus line.
After tapping the bet you are interested in, you will be prompted to risk 1 to 3 units. The unit risk represents your confidence in the wager-- 1 unit would represent a low-confidence bet, and 3 units being a high-confidence bet. Then select Save to add the Quick Pick.
We display the results for your quick picks in our accuracy leaderboard after the games have finished. Your quick pick results will be shown with other users and experts, and you can see how you stack up against the competition. There are separate leaderboards for each bet type and sport, and the leaderboards can be filtered by week and season results.

Tapping on any line and selecting "Add Custom Pick" will allow you to track your sports bets privately, and give you the ability to choose the amount, line, and odds of the bet.
For Custom Picks, you can use dollar amounts or units if you would like.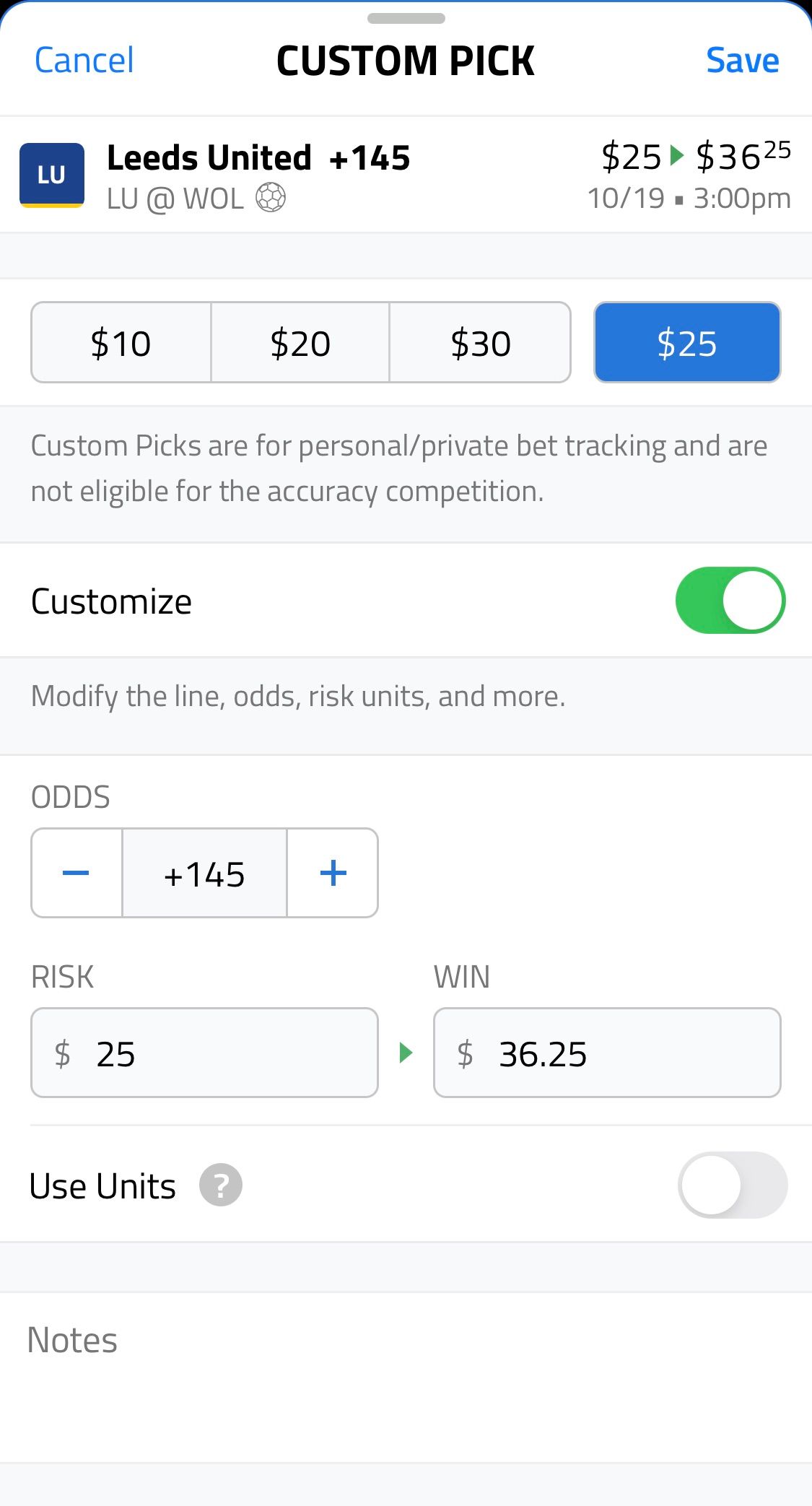 Both your quick and custom picks can be conveniently viewed in the My Picks tab. In the Active view, you can see your live or upcoming picks, how many units you have risked, and how many units you can potentially win.

The green and red arrows next to your active quick picks indicate a change in the consensus line or odds. A green arrow means the change is favorable to your pick, and a red arrow would indicate the change is not favorable to your pick. You can change or remove your pick based on any line changes as long as the game as not started yet.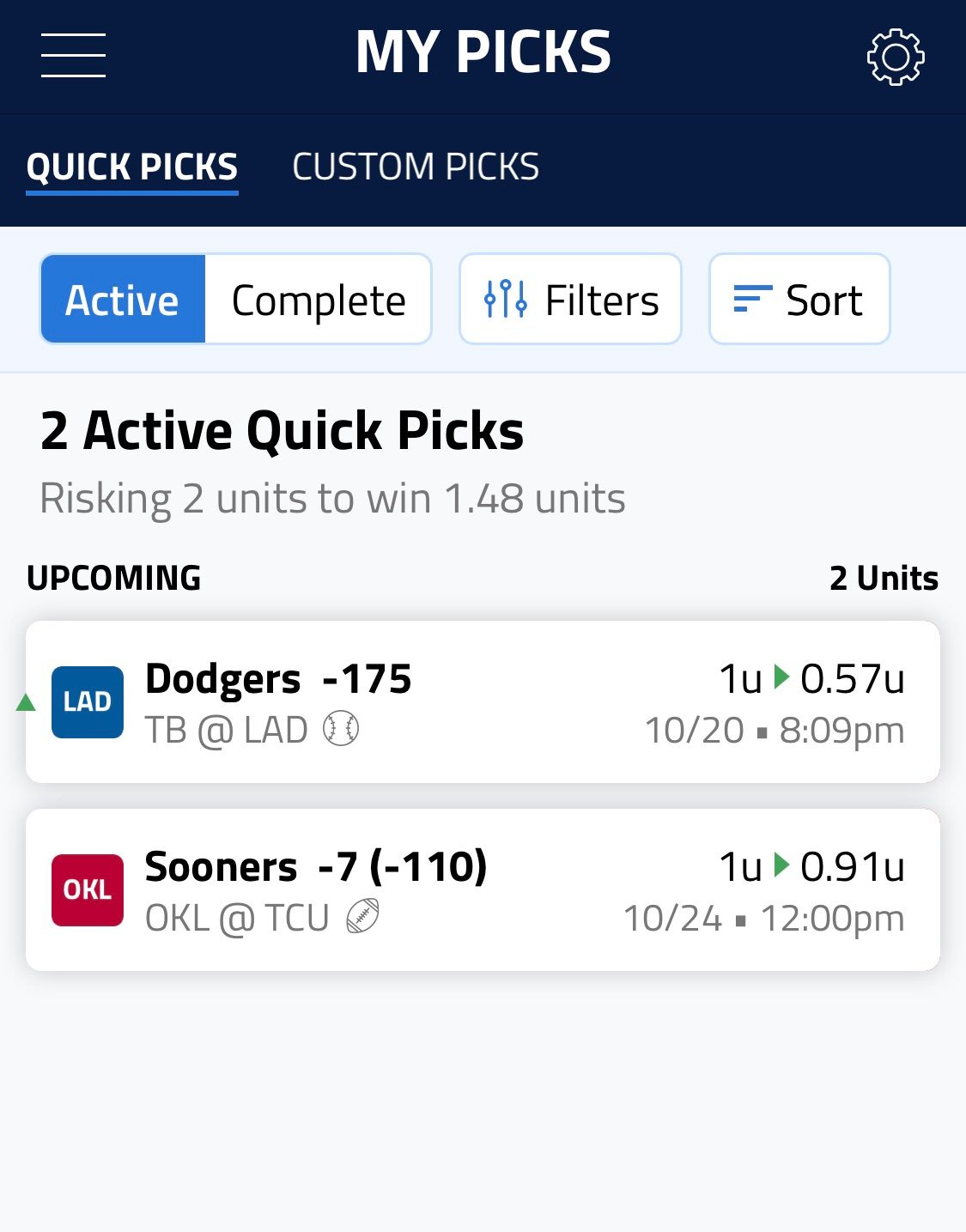 The Complete view will show your pick results and earnings, including a graph that shows how your pick results are trending within a chosen time period. Both the Active and Complete views can be filtered and sorted by sport and bet type.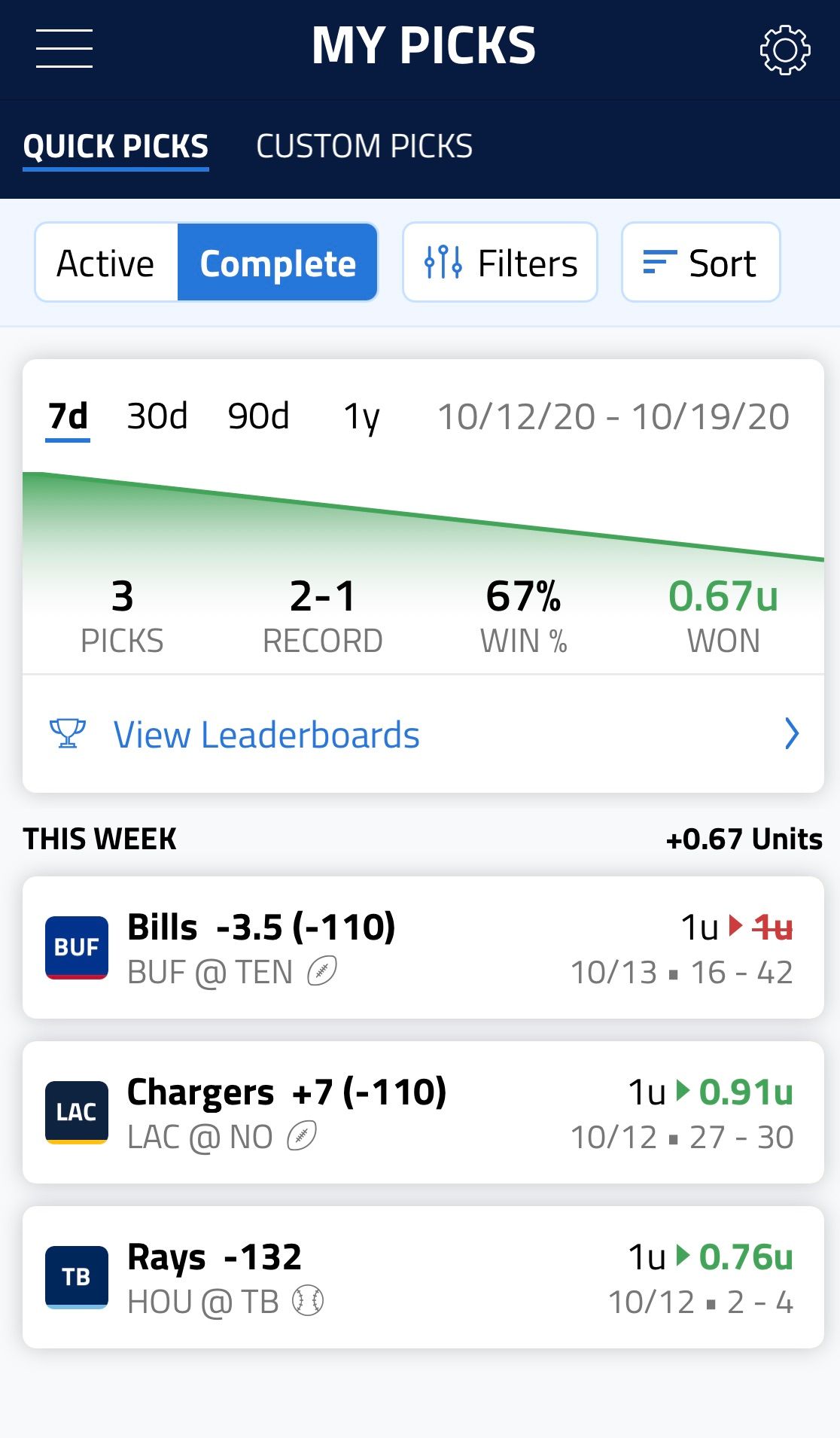 Start tracking your pick results and climbing the accuracy leaderboards now with the BettingPros app on iOS.