[10/22/2020] NFL Player Props: Place Your Best Bet
Get a leg up on the sports books with a breakdown of each week's NFL player prop bets, along with consensus projections and best available odds.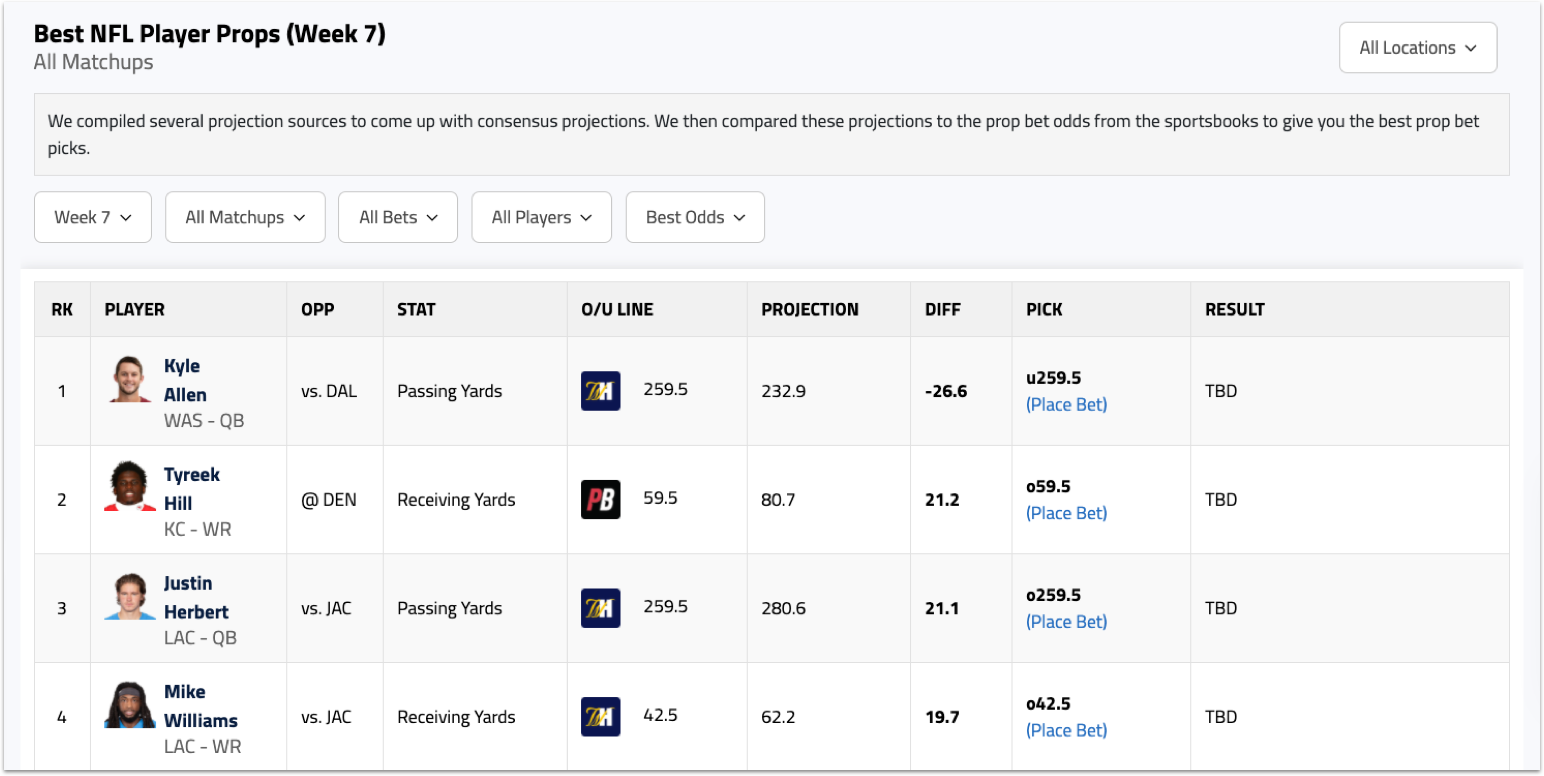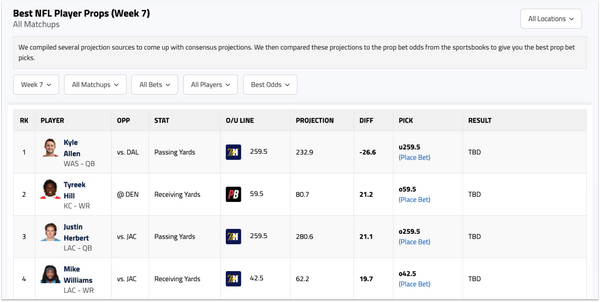 Ever want to bet on player props but never really know where to start? Player proposition bets can add a really fun layer to your regular fantasy football league or general football viewing experience.
Think Kyle Allen with throw for over 259.5 yards? Will Keenan Allen get over or under 5.5 receptions against the Jags?
Or, are you a seasoned proposition bettor but want to know where to find the best odds and how to be smart with your bankroll?
Well, we're here to help you make the an educated decision, and are excited to announce the addition of the Best NFL Player Props report for BettingPros.
Each week, you'll be able to see the NFL player prop bets pulled in from a variety of sources, broken down by player, the prop bet type, and the over/under (O/U) line.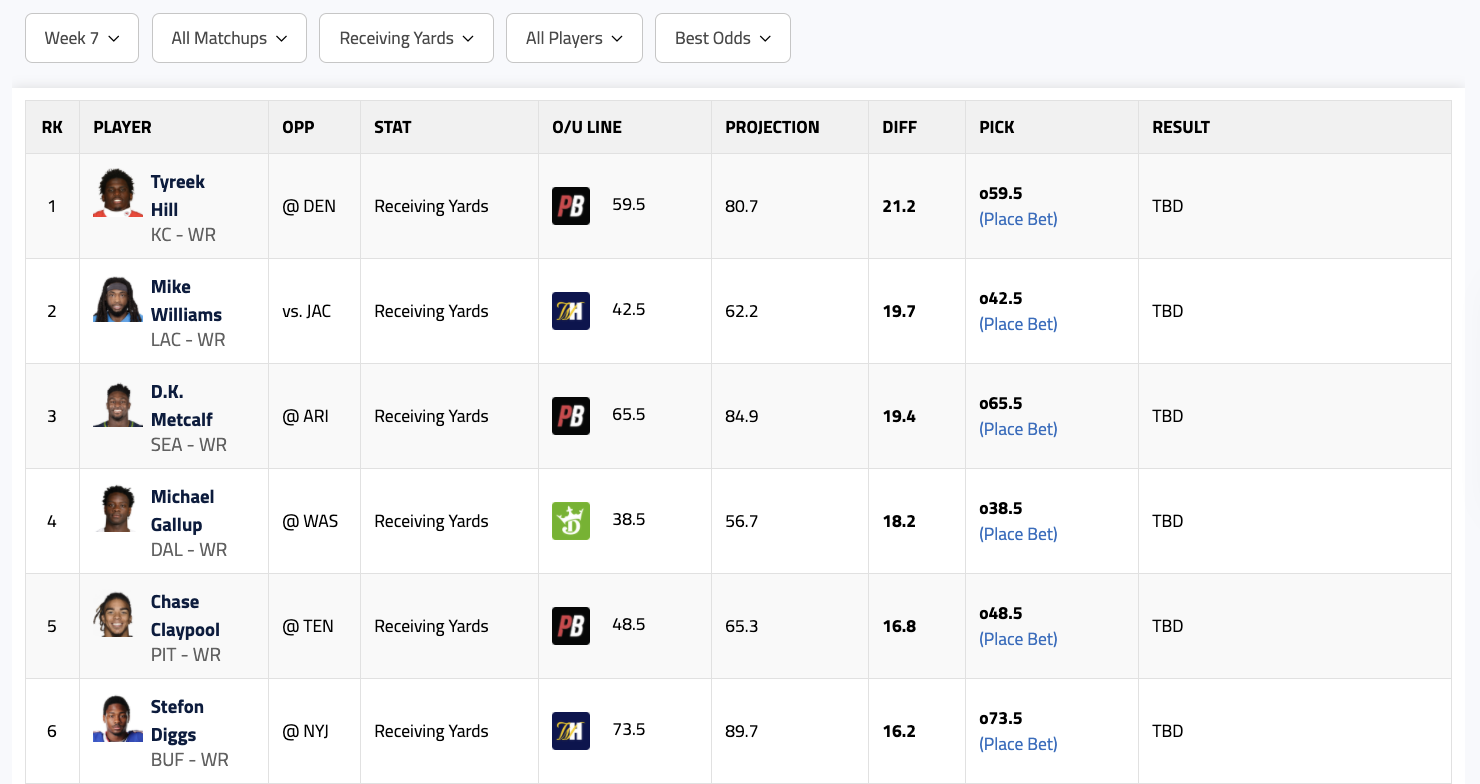 But, being BettingPros, we've added more data to help you make the best possible decision (and hopefully pick up some coin):
First, you'll our consensus projections, which are compiled from a variety projection sources. This gives you a comparison of how the consensus projections stack up against the sports book O/U line.
Next,  you'll see the differential between the consensus projections and the O/U line. The greater the differential, the more of an advantage you have as a bettor.
Then, you'll see the recommended bet (over or under the sport book's line) with a quick link to place a bet at the most advantageous sports book.
In other words, we pull in all the available player prop bets from a variety of sports books and find the most advantageous over/under line based on our consensus projections.
All Bets are ON
You can view the NFL player prop bets report using a variety of categories. You'll be able to look at different weeks, look for specific player prop bets for a given matchup, filter by bet types, look for specific players, or display O/U lines based on the best available odds or your favorite sports book.
The bet types supported are:
Passing Yards
Interceptions
Completions
Passing TDs
Receiving Yards
Receptions
Rushing Yards
Rushing Attempts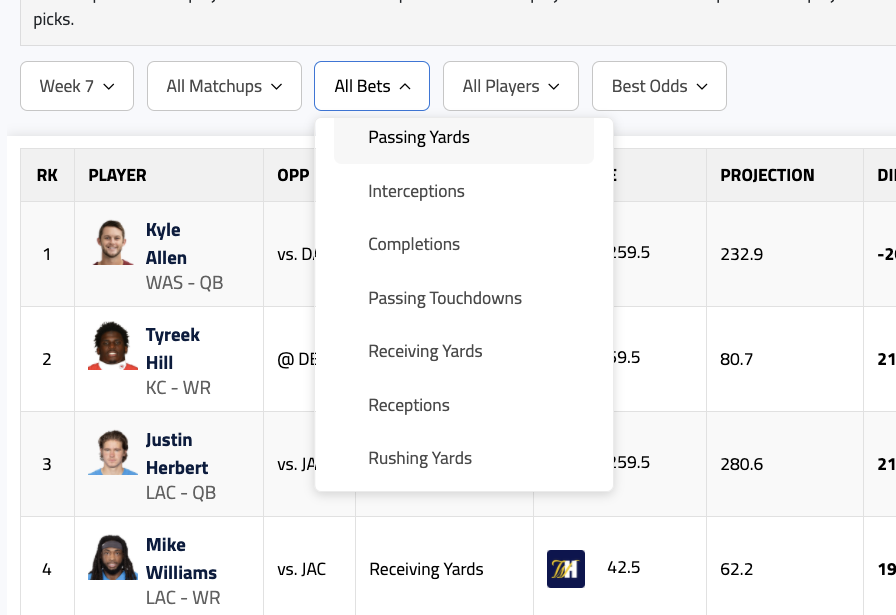 Results Driven Process
You can also view previous weeks' player prop bets to see what the results were, with the ability to see whether or not the consensus projections were correct.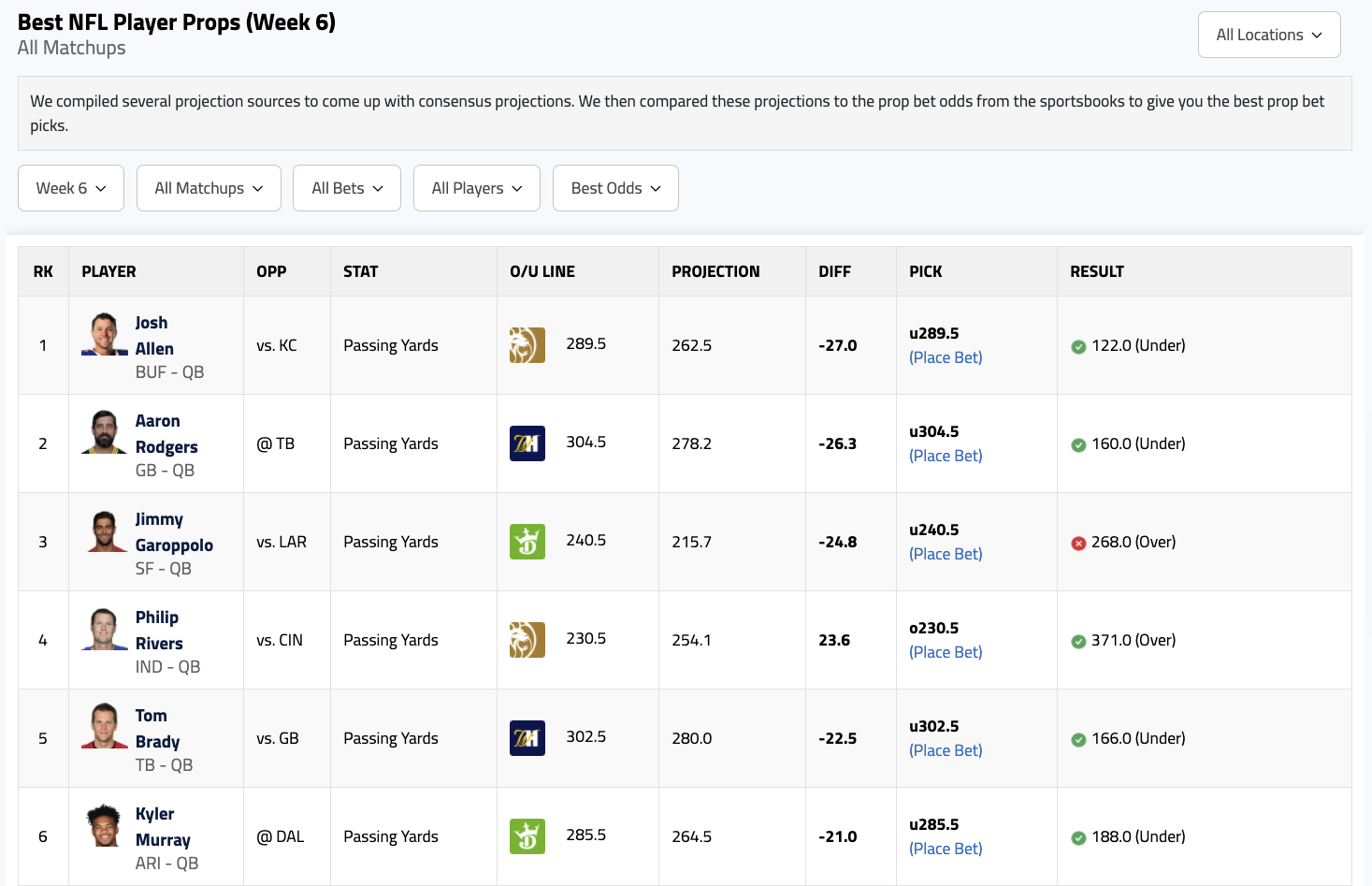 Give the new NFL Player Prop Bets report a look over at BettingPros.com and let us know what you think.