[2/15/2021] BettingPros NBA: Targeting the Best Fantasy Basketball Prop Bets
Our new NBA player and game prop bet pages help you view and compare prop lines for several sportsbooks in one place and highlight the best prop bet picks.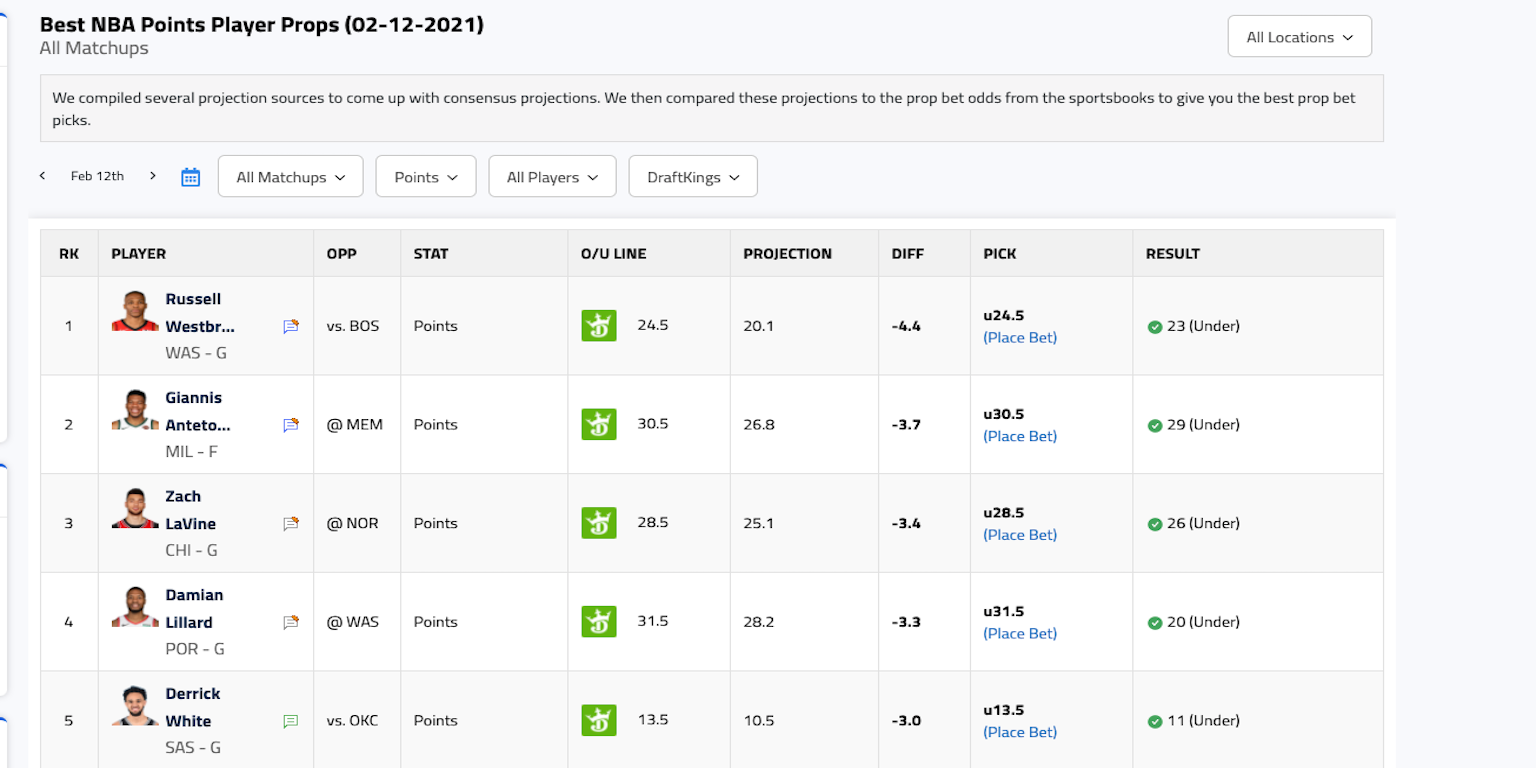 With the NBA season in full swing, we're constantly updating our basketball reports and advice to help you find where the best bet opportunities are so you can make more winning bets. Our newest enhancements to our NBA reports helps you find the best player and game prop bets, and helps uncover which sportsbooks are providing the best odds for each bet. Whether you are new or experienced to prop betting, this is a great way to see where all the prop over/under lines are in one place, and it will give you an idea on where to start with your prop bets to help you make smarter decisions.

On our new NBA game prop bet pages, we list all the most popular game prop bets for each scheduled game, including first to X points, team to score first, and result after each quarter. You can see the live odds for each sportsbook, and the green highlighted lines indicate the best bet opportunity among the listed sportsbooks.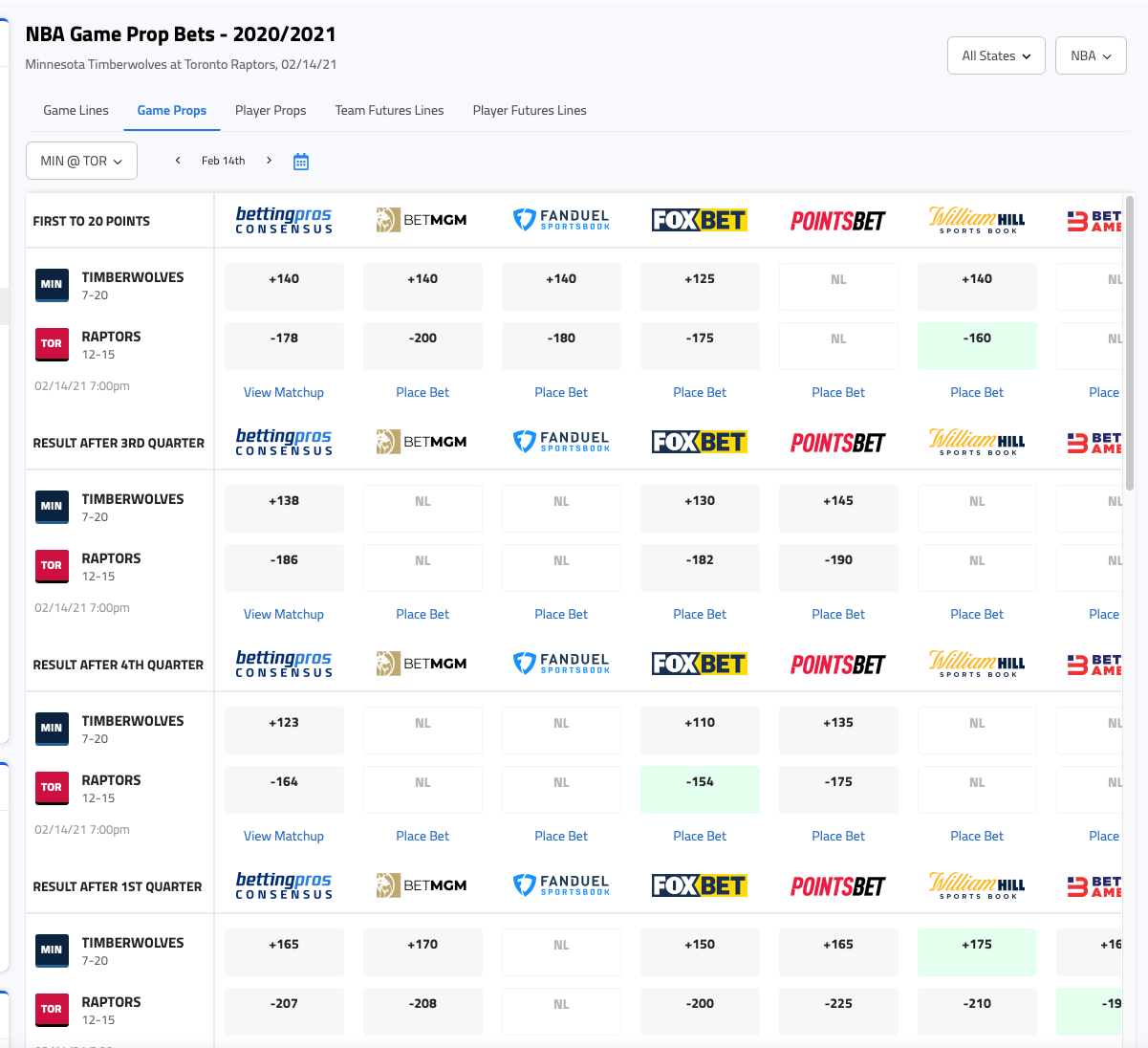 The same features are available on our player prop bet pages, where you can see a list of all the prop bets for each player for the selected game/day, and the odds for each prop for all the sportsbooks. We display the most popular player prop types such as individual stat categories (points, rebounds, assists, etc.), double-double, and first basket.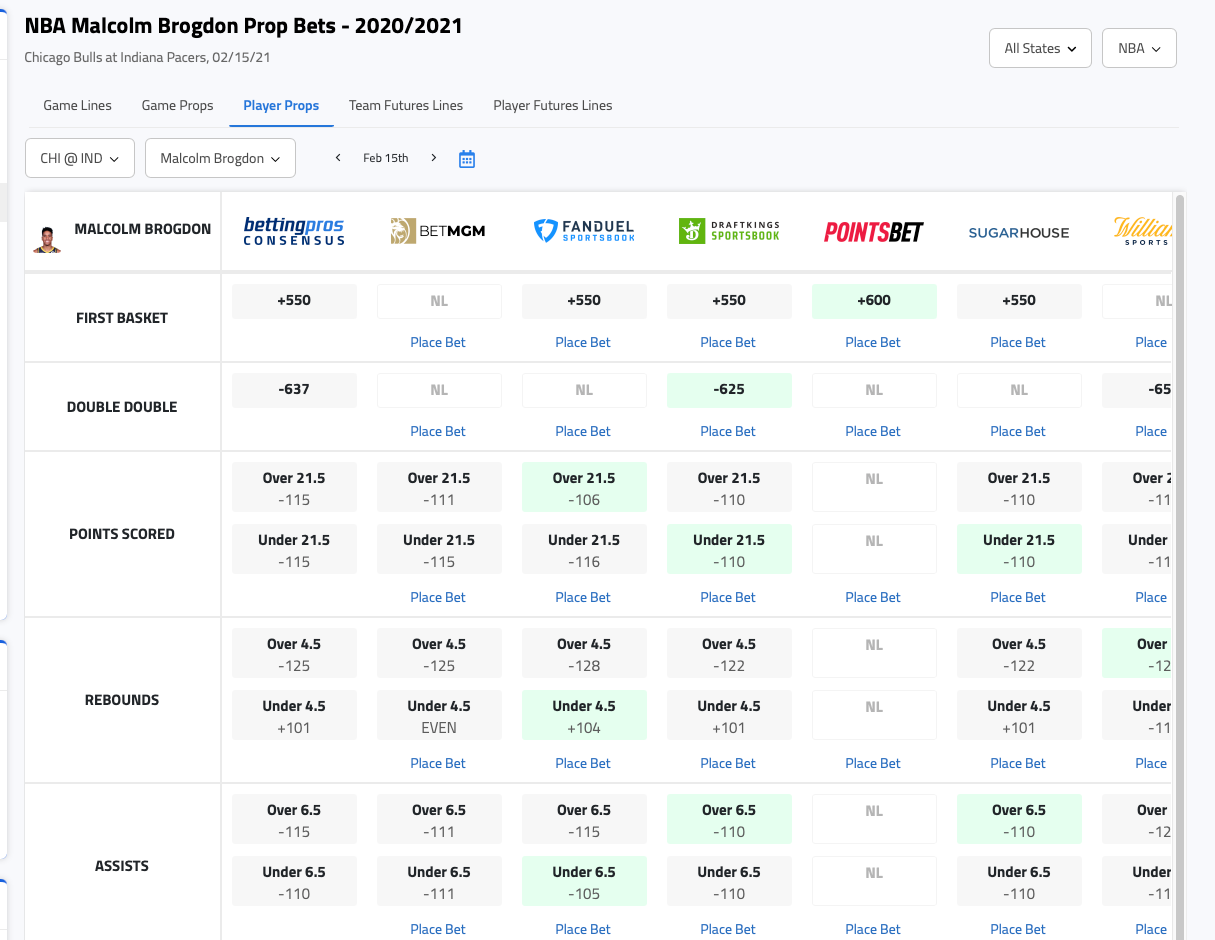 We've also consolidated all the player prop bets into a Prop Bet Cheat Sheet, which helps you easily find the most favorable player prop bet picks when comparing the over/under line to our daily projections. You can filter the cheat sheet by game, player, stat category, and sportsbook so you can pinpoint exactly what you are looking for if you are interested in a specific prop bet.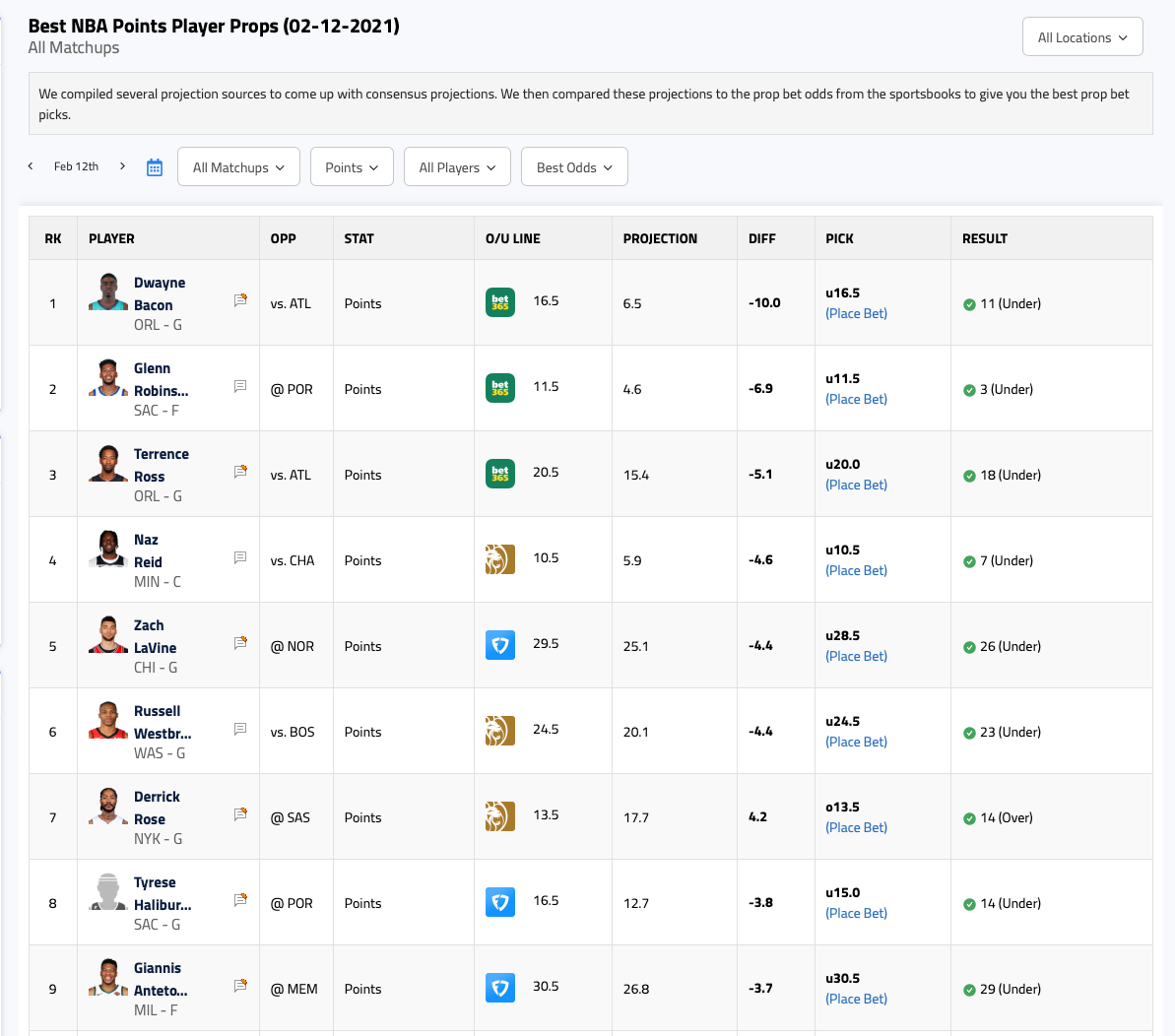 Check out our new NBA player and game prop pages and let us know what you think!