[2/4/2021] Cheat Sheets With Expert Sync: Keeping Your Rankings Up to Date With the Experts
Your Cheat Sheet rankings will stay up to date as the Expert Consensus Rankings change -- always take the latest ECR into your draft room!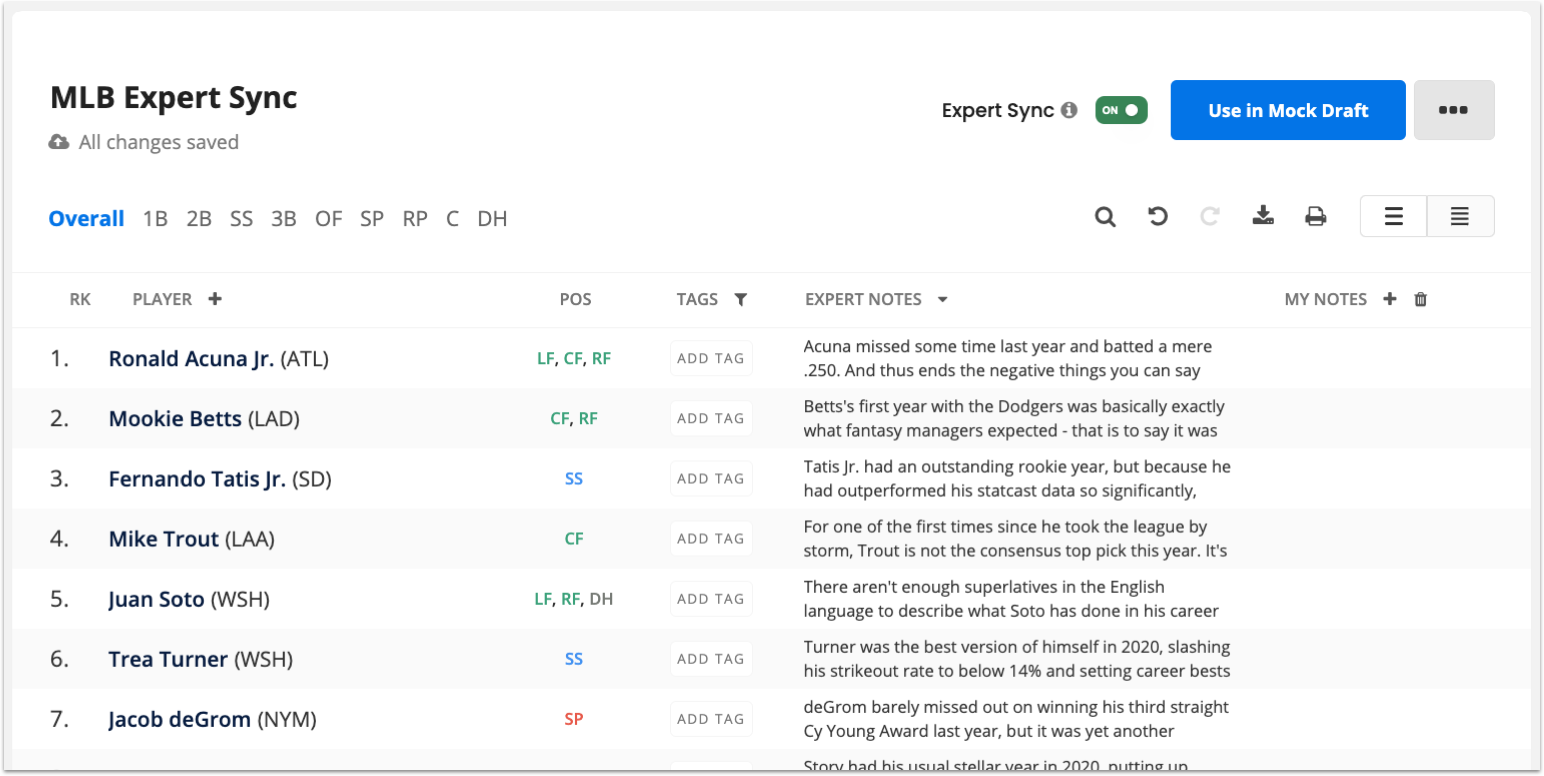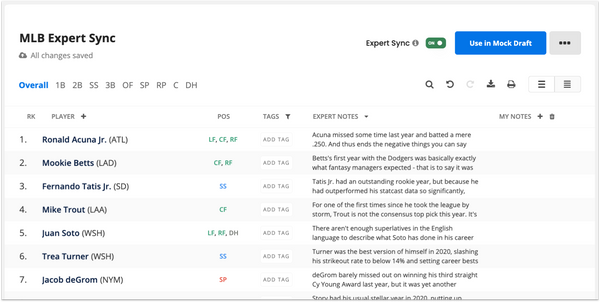 One of the bigger frustrations with running mock drafts earlier in the season (to better prepare for the real thing, obviously) is with the constant movement of players in our Expert Consensus Rankings and making sure your cheat sheets are up to date.
Until now, any cheat sheet you create using our Expert Consensus Rankings (ECR) is essentially a snapshot of the rankings at that given point in time. When running mock drafts a week (or even a day!) later, those rankings may be a bit stale for your liking.
Now, we've added "Expert Sync", which keeps your Cheat Sheets up to date based on the latest ECR. This means you can now set up a single expert-based cheat sheet, configured using your synced league's settings/custom scoring/player positions, and you'll know that it'll be up to date whenever you take it into Draft Wizard. No more "My ECR Cheat Sheet - 2/4/21" with a tens (or hundreds!) of variations based on the latest date. Woohoo!
To enable Expert Sync, simply create a new Cheat Sheet based on Expert Consensus Rankings, then toggle it on before clicking the "Create Cheat Sheet" option.

Since the Cheat Sheets in your account stays in sync between the web and our mobile apps, they'll stay in sync when mock drafting on mobile as well. Expert Sync can currently only be enabled when creating a Cheat Sheet on the web.
Once you've created your Cheat Sheet, you can still edit your rankings, but it will cause Expert Sync to turn off, since the Sync is reliant on the Expert Consensus.  
This is currently live for our fantasy baseball Draft Wizard Cheat Sheet Creator and  is also available for fantasy football as well.