[8/14/2019] Chrome Extension Yahoo and NFL.com Support Added
Our powerful Chrome Extension now enhanced for Yahoo and NFL.com drafts. Draft directly from your Assistant, enhanced cheat sheet tags, and more.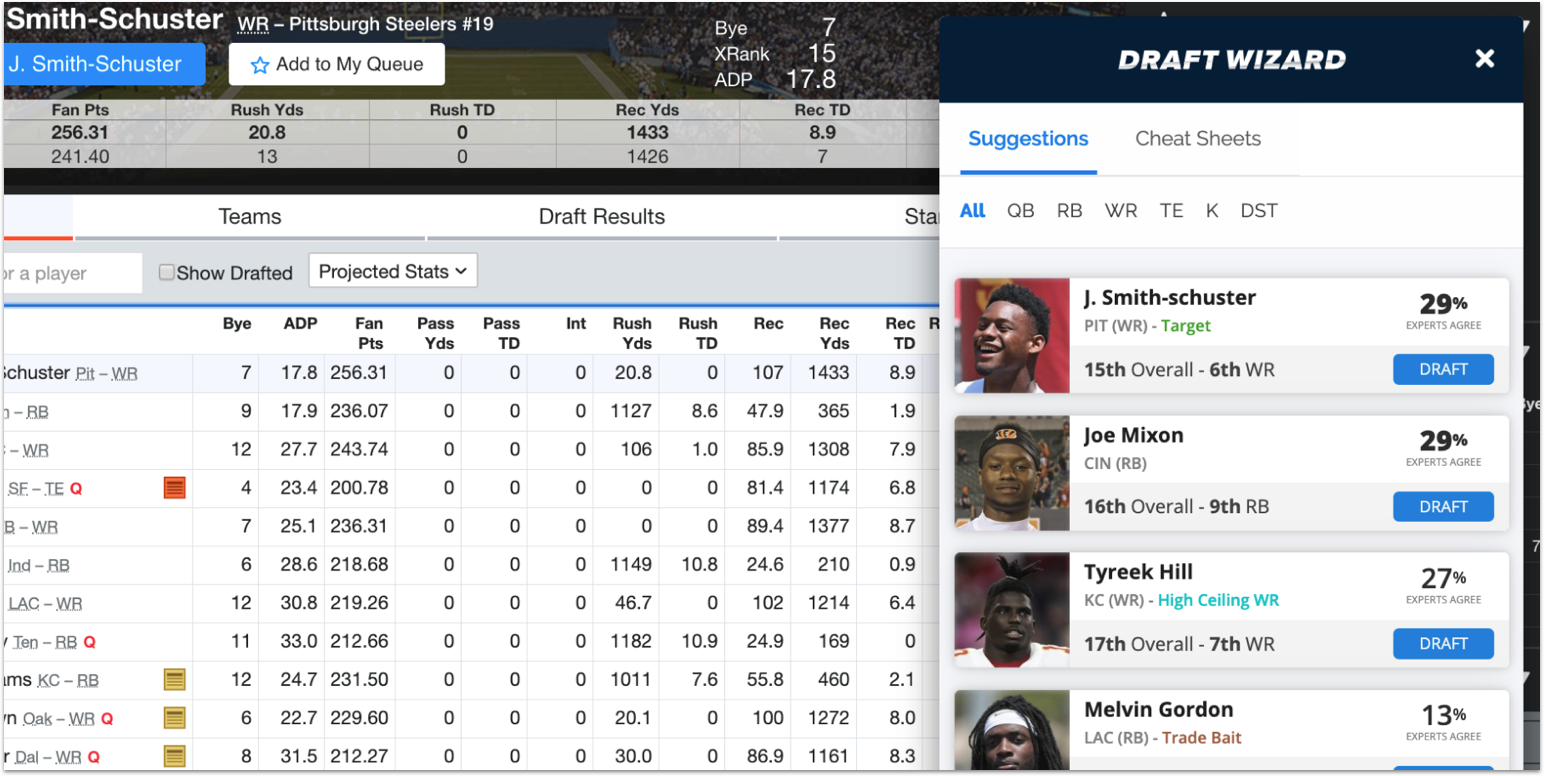 So, you're mock drafting, getting ready for your real draft in the next couple of weeks. Using our Draft Assistant w/ Sync, you're thinking, "Man, I really wish I could make my pick directly from the FantasyPros Draft Wizard Draft Assistant."
Guess what? You're in luck.
We updated our Chrome Extension to include in-draft support for Yahoo live/mock drafts and NFL.com live drafts. This means that, in conjunction with our Draft Assistant with Sync:
You can receive the same expert-driven player suggestions in your draft room instead of having to flip back and forth to and from the Draft Assistant.
Player Cheat Sheets are directly viewable in your draft room.
Player cards are also viewable within the draft room, so you can get the latest expert news and notes, along with stats/projections, all in one tool.
Here's the biggest one: you can also draft directly from the Draft Assistant or the Chrome Extension!
Whoa! Yes, that's right. You can draft directly from the Draft Assistant and from the Chrome Extension. Check it out: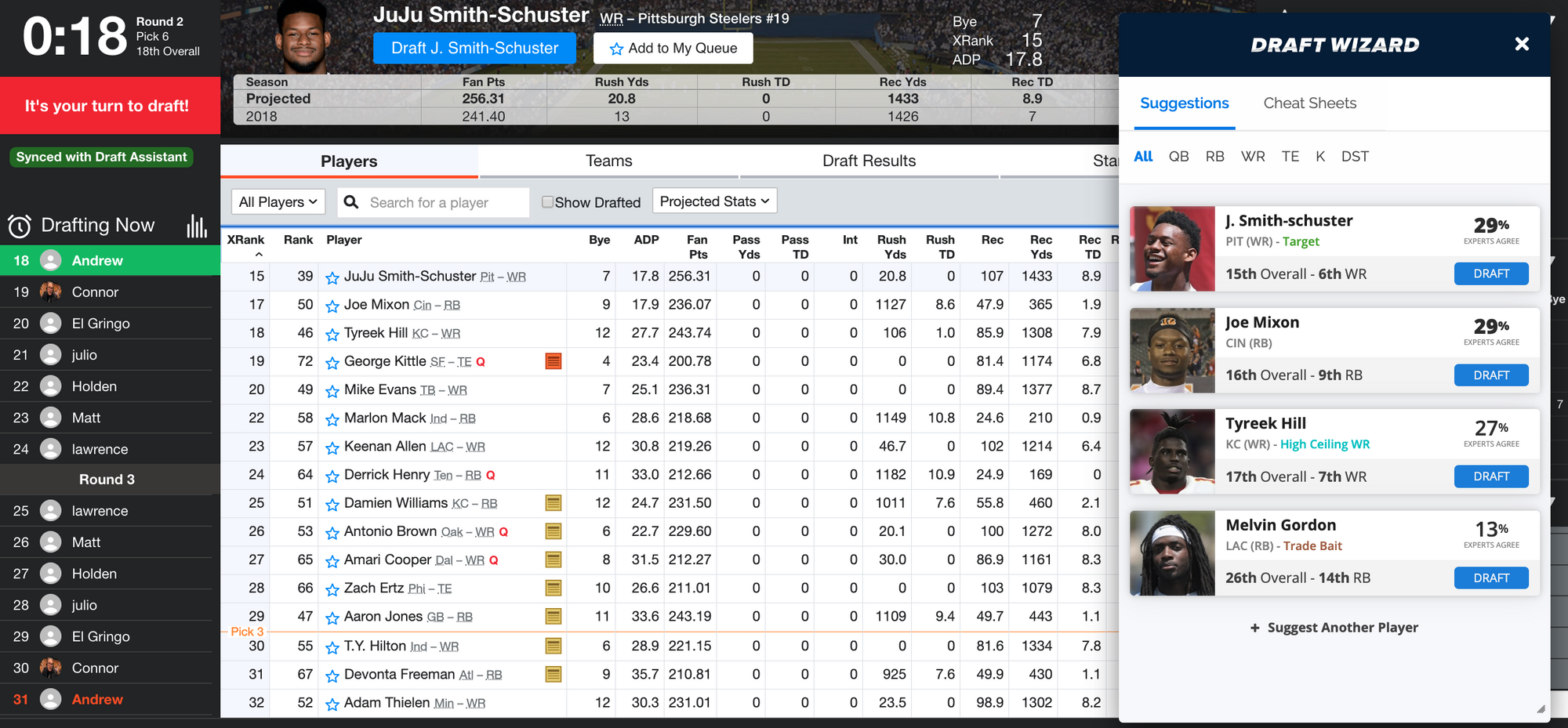 The FantasyPros Chrome Extension also lets you view the Pick Predictor along with our new custom cheat sheet tags. You can also view the new player cards by clicking on the player name in the Suggestions tab.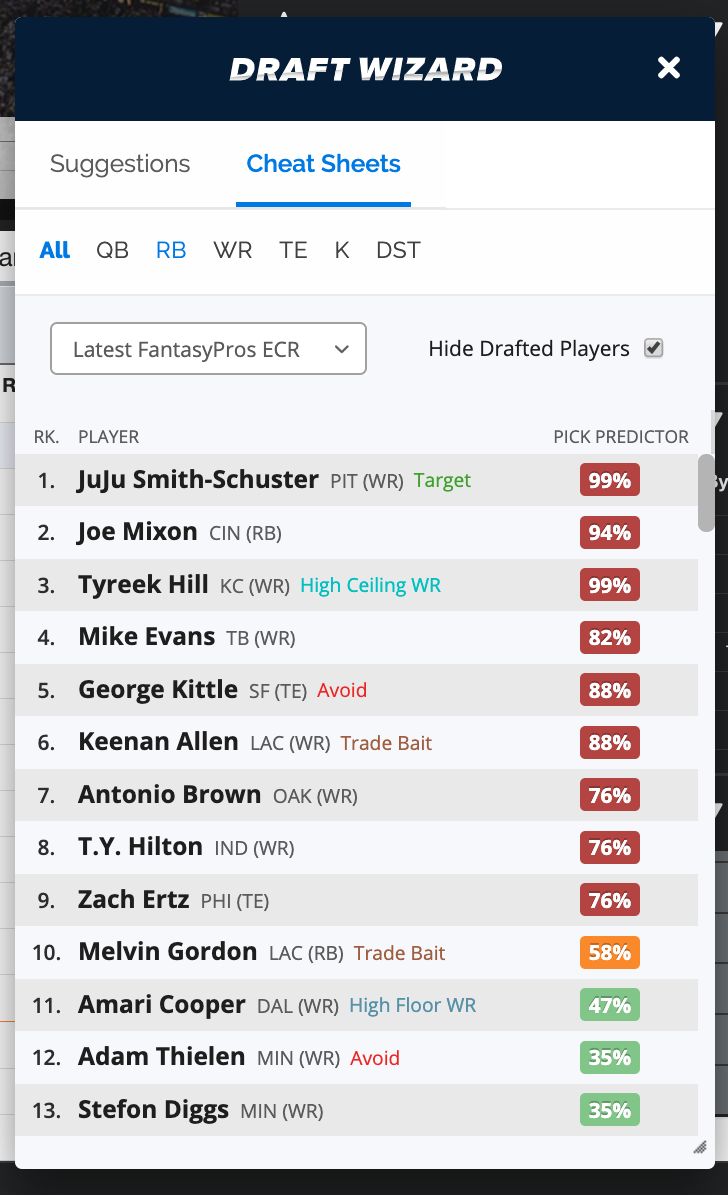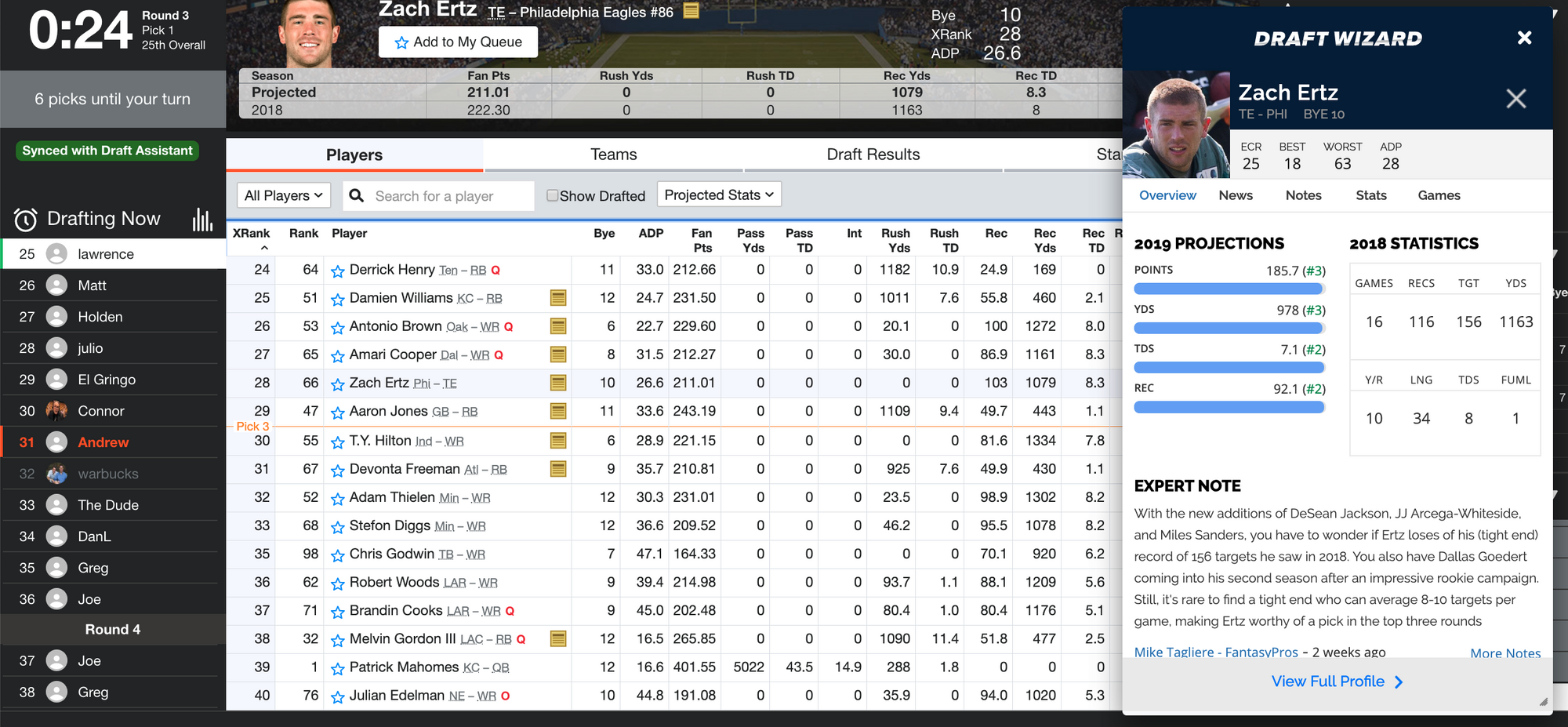 And, in our standard Draft Assistant w/ Sync, you still get the tried and true tool that you've learned to love over the years, but with the ability to draft directly from there once it's your turn. It's important to note that you MUST have the Chrome Extension installed and have your Draft Assistant w/ Sync and your live draft running in the same Chrome browser in order for this to function properly.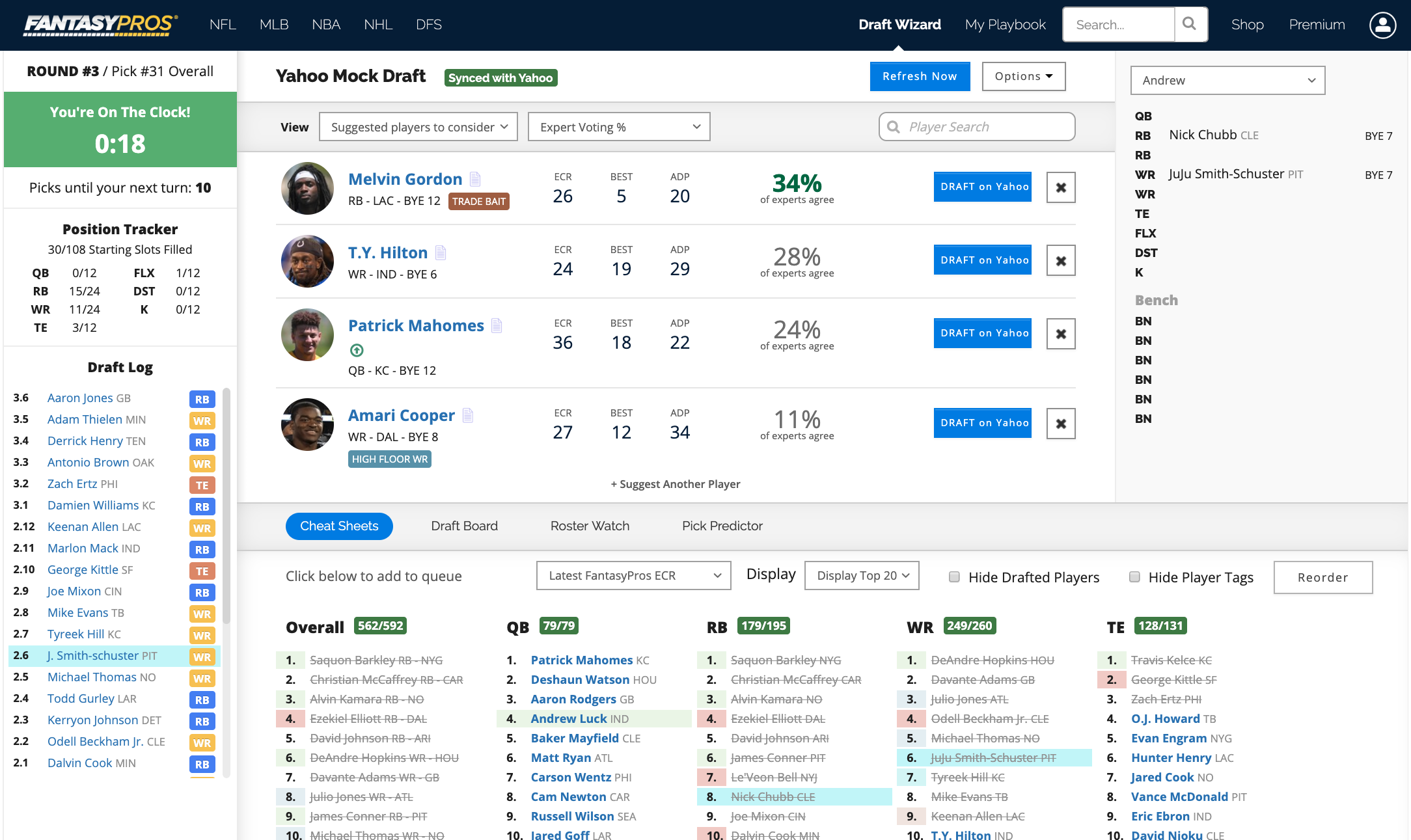 For those of you with higher resolution screens, the Chrome Extension view nests in nicely for command center-like view of your real draft room.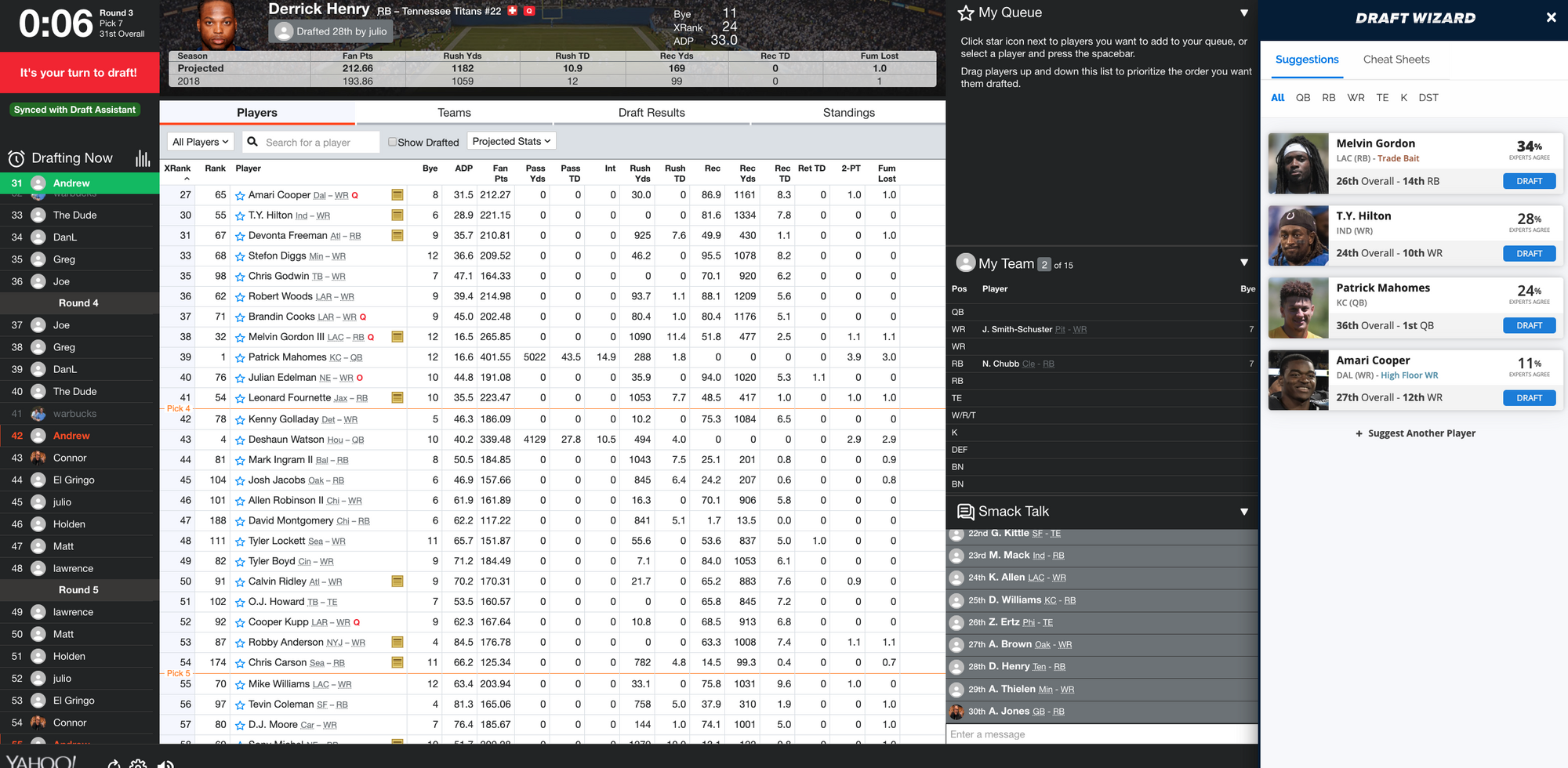 In-Season Advice Also Included
Once you have the FantasyPros Chrome Extension installed, it doesn't stop just after your draft. You also get in-season advice, FantasyPros player cards, rankings, and projections added to your fantasy football experience.
On Yahoo, you get ECR and our projections added to your matchup view: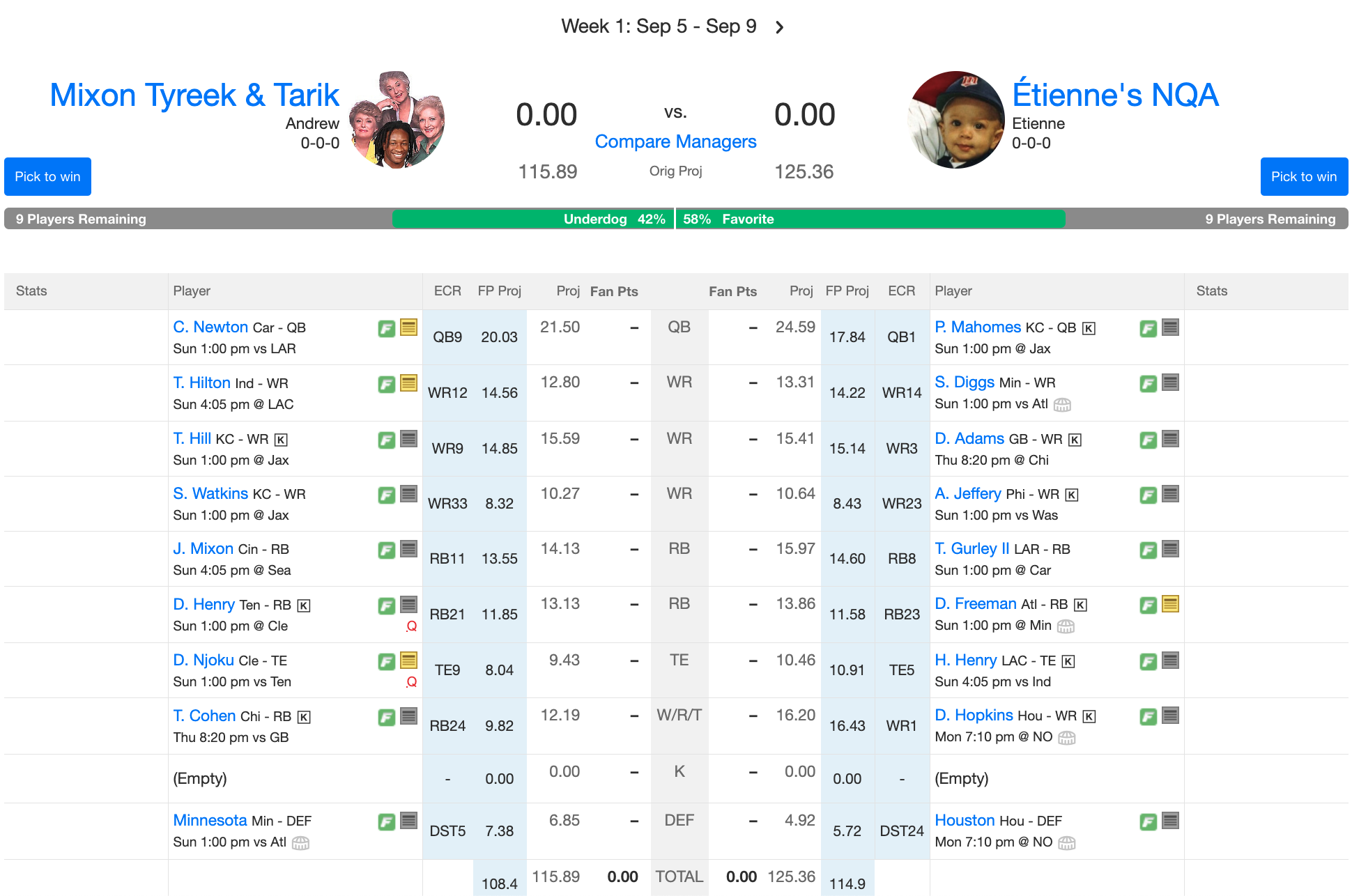 You also get optimal lineup advice on your team screen, with the ability to set the lineups directly from our extension: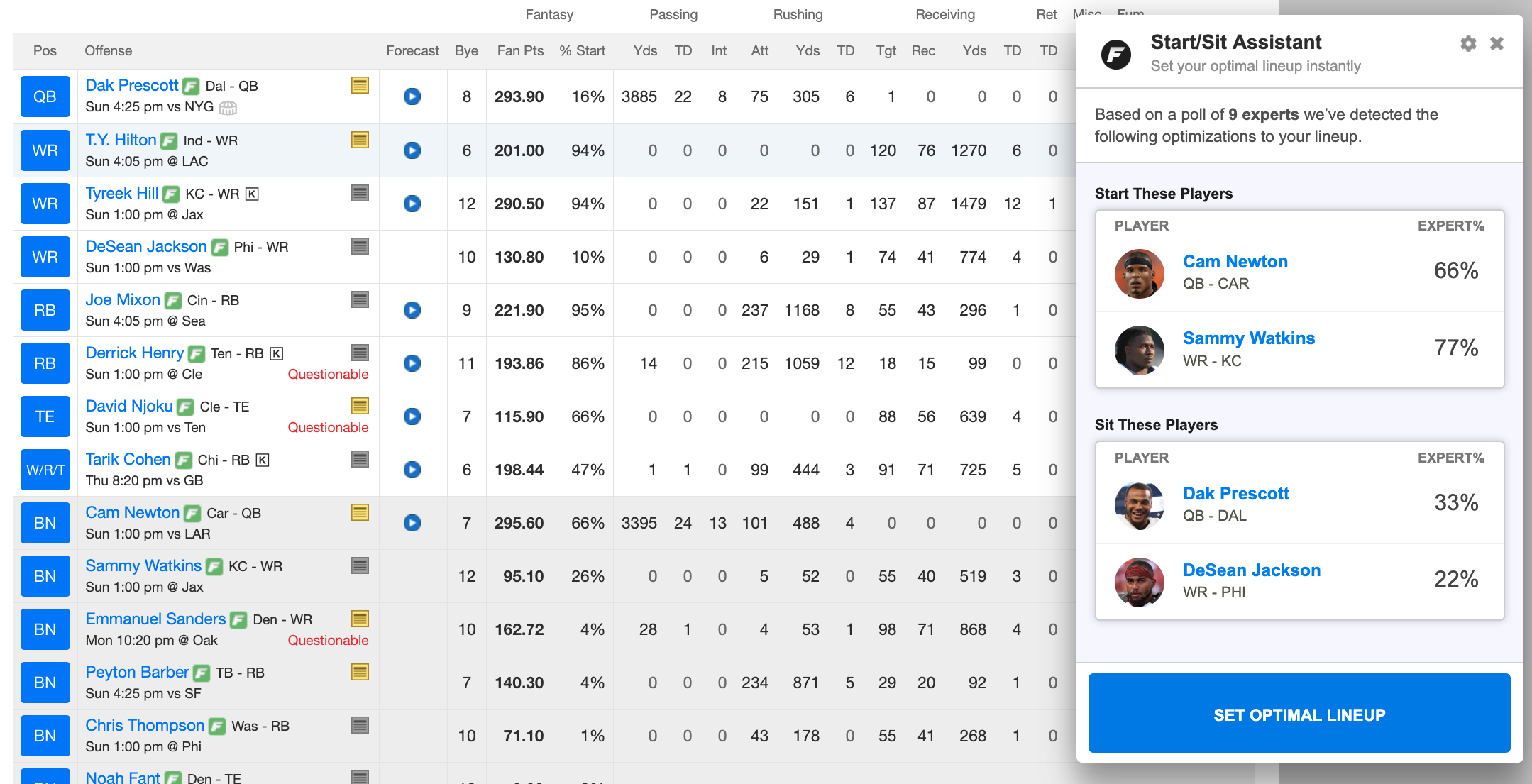 Additionally, you can get our player cards added to any web page that, well, has players on them: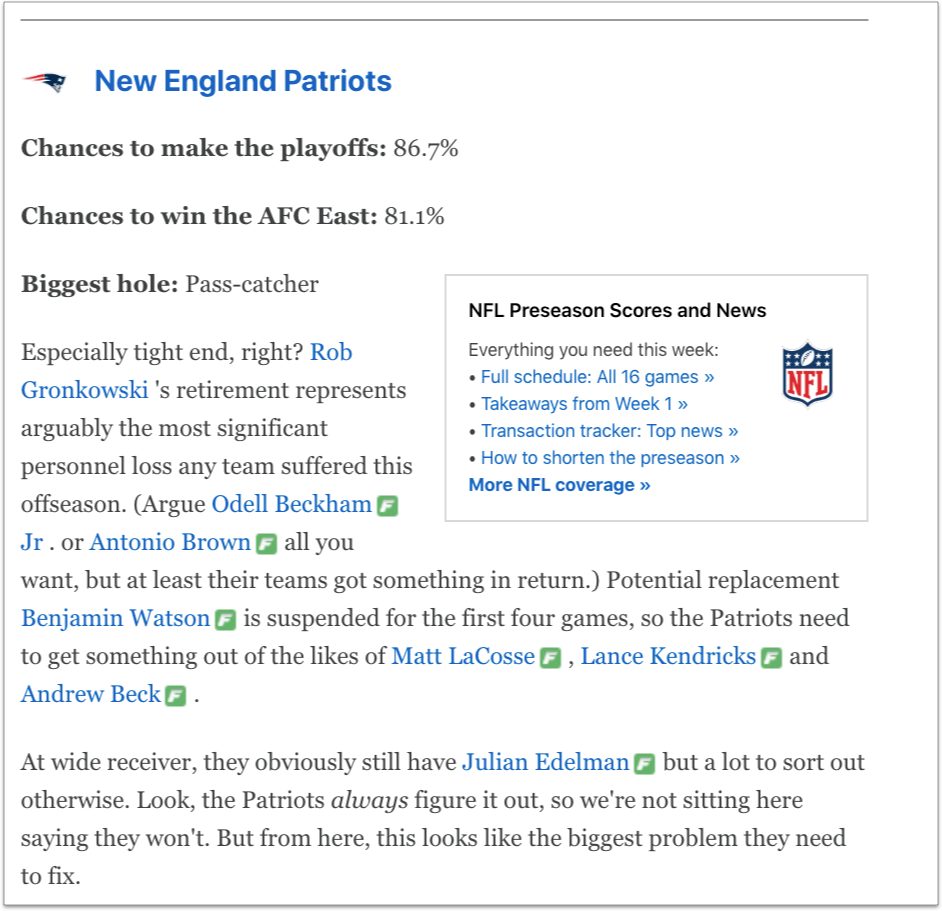 It's a powerful season-long suite of features that we hope you'll find useful from here until your championship win.
Get the Chrome Extension today.
Learn more about how to get it set up for your Yahoo live and mock drafts.