[8/17/2019] Draft Assistant Updated With New Design for 2019
A revamped Draft Assistant that includes a new UI, better cheat sheet tagging, an enhanced draft board, player queueing, and more.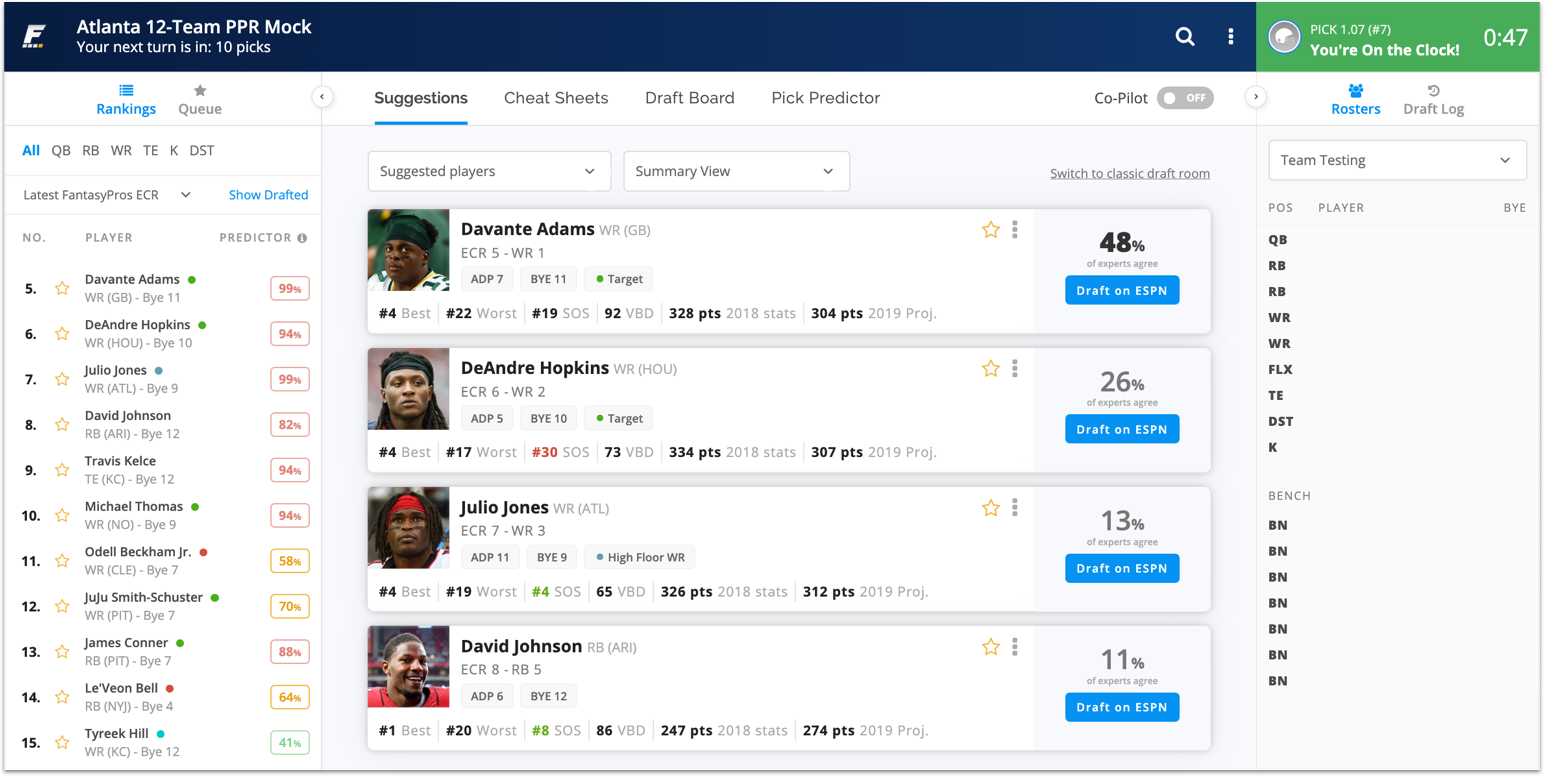 On the heels of our major design update to the fantasy football mock draft simulator is huge update to our Draft Assistant. Taking the same design and functionality cues from the mock draft simulator update, that entire experience is now available during your live drafts (currently accessible to Premium members only).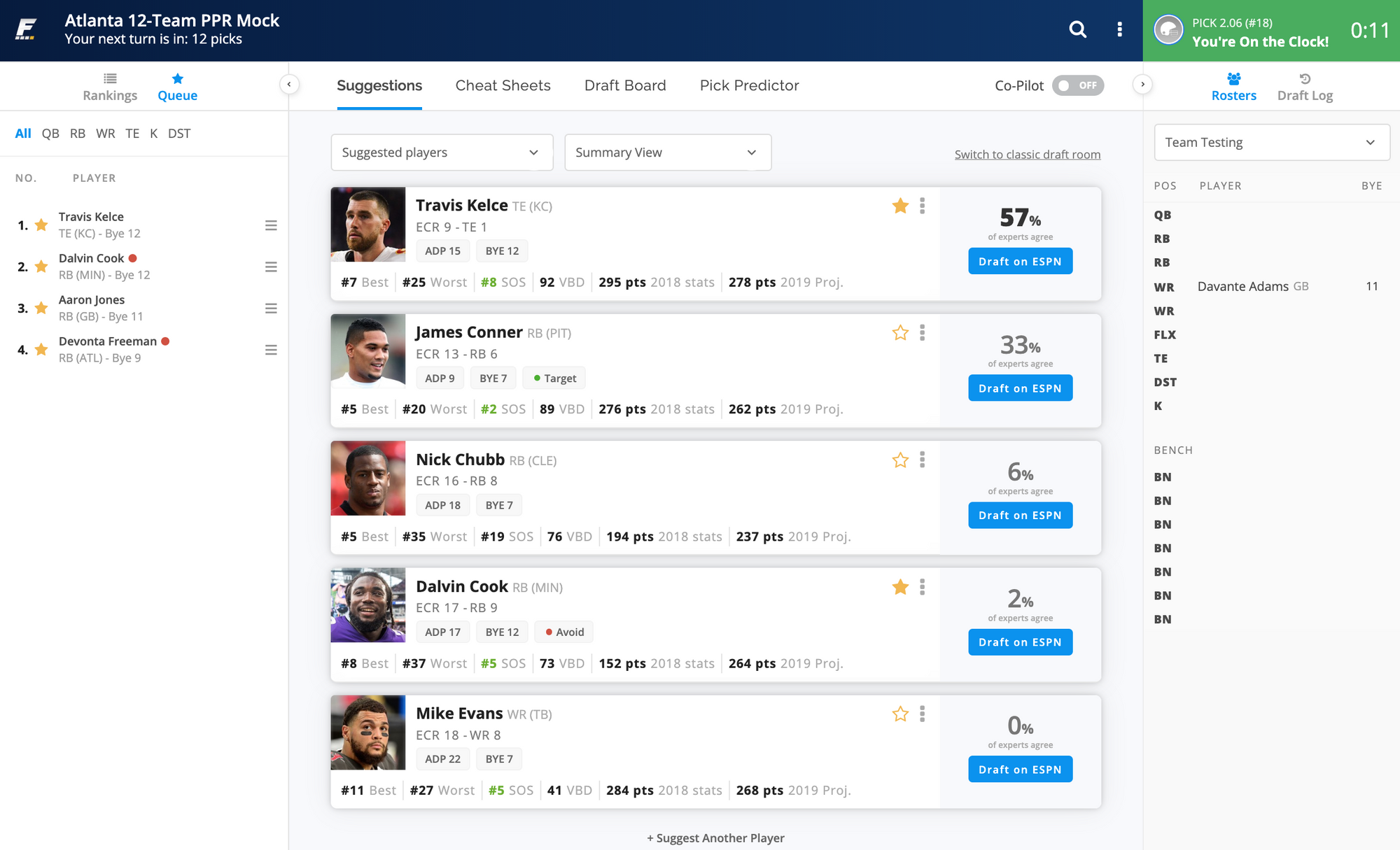 This update allows you to get all the benefits of our redesign, including customizable views, enhanced player tagging presentation, pick predictor integrated into your rankings, and more into the Draft Assistant.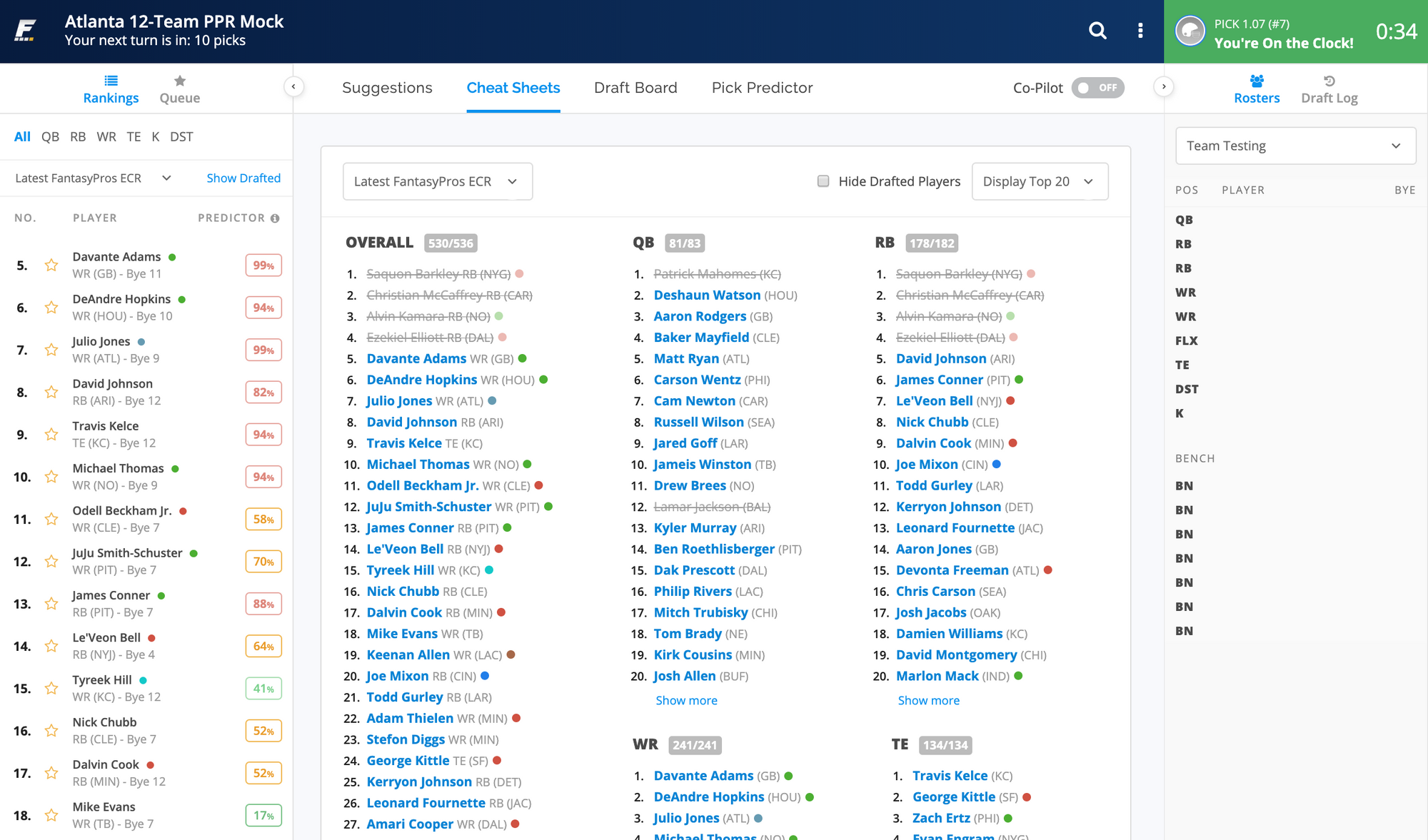 Our Live Sync Draft Assistant already keeps track of all the players that have been taken during your real draft (Yahoo, ESPN, NFL.com, CBS, and many more league hosts supported), but now you get that real-time expert-driven advice in an updated package.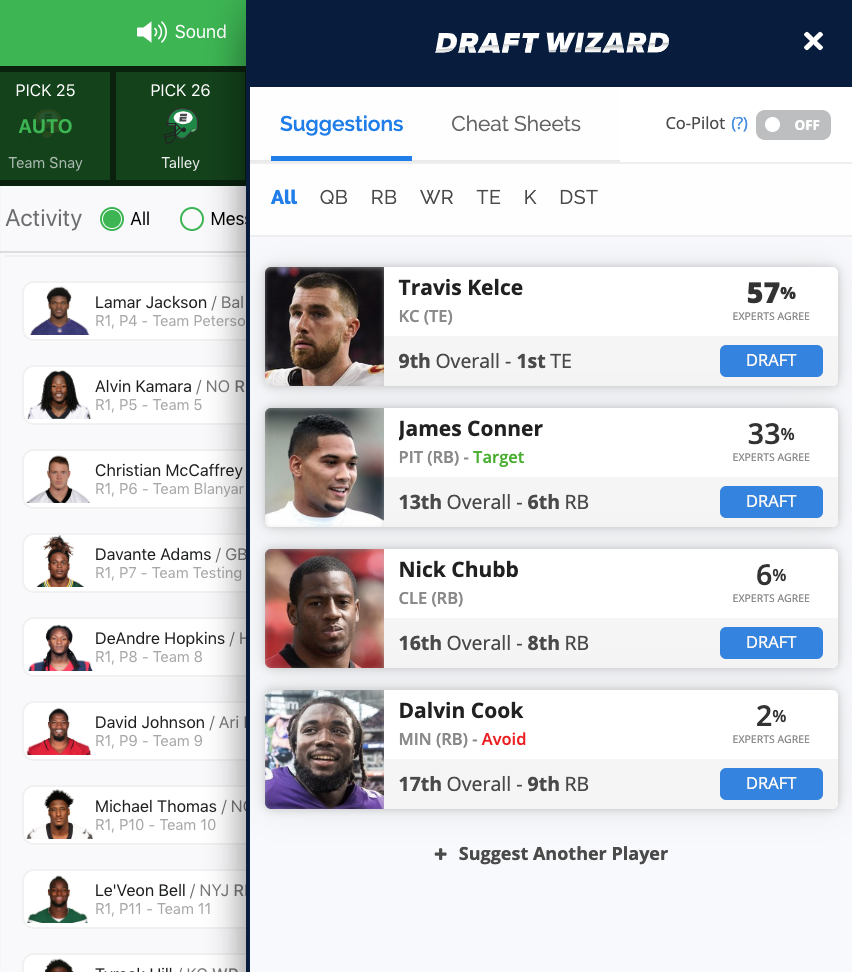 Additionally, if you're drafting on Yahoo, ESPN, or NFL.com, in conjunction with our FantasyPros Chrome Extension, you will continue to be able to make picks directly from the Draft Assistant.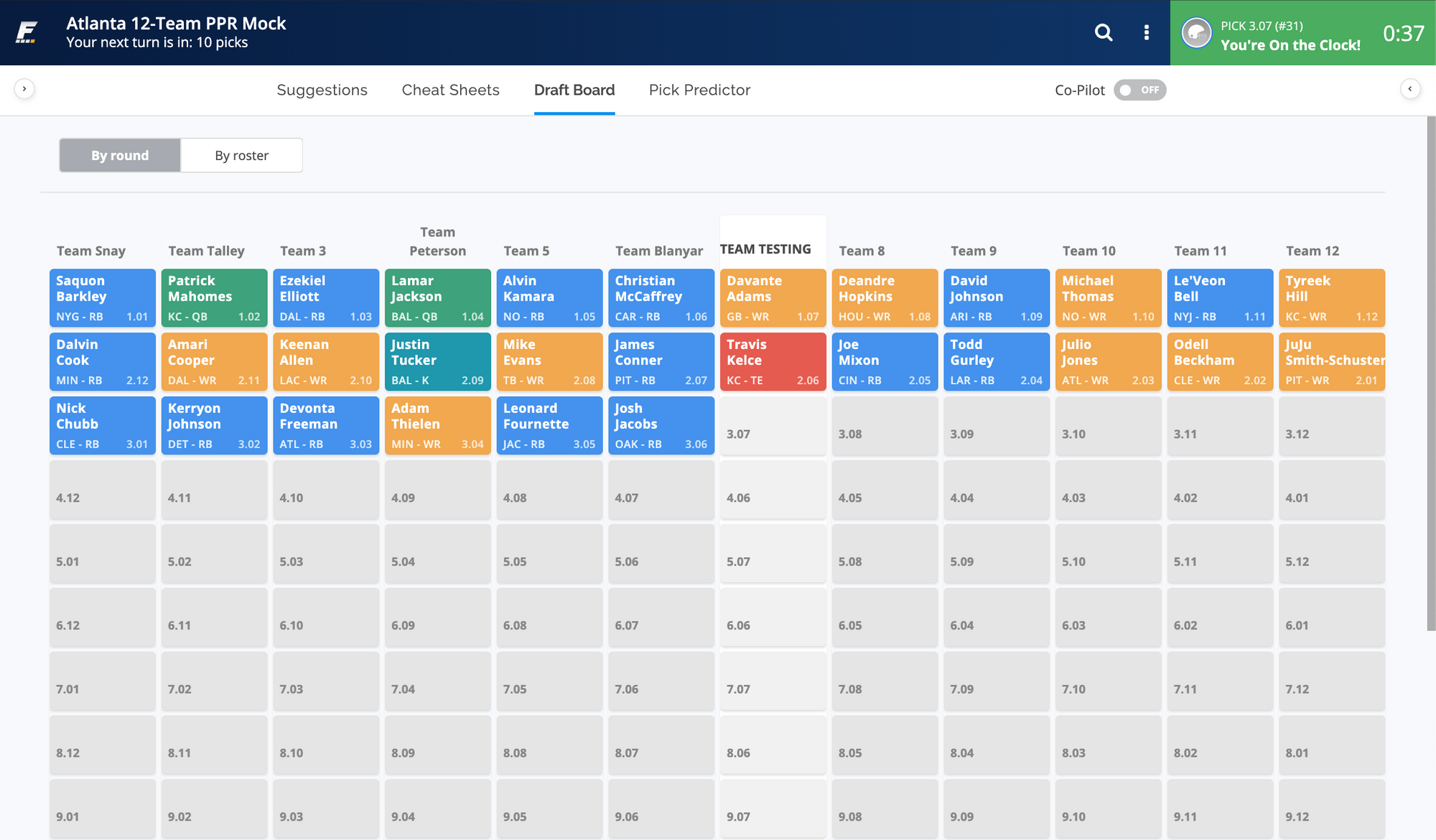 If you're a Premium subscriber, you can give the new Draft Assistant a try today.