[9/4/2019] BettingPros: NFL Futures/Moneyline Picks and Analysis Now Live
With NFL season underway, team/player futures along with game moneyline picks and analysis are now available.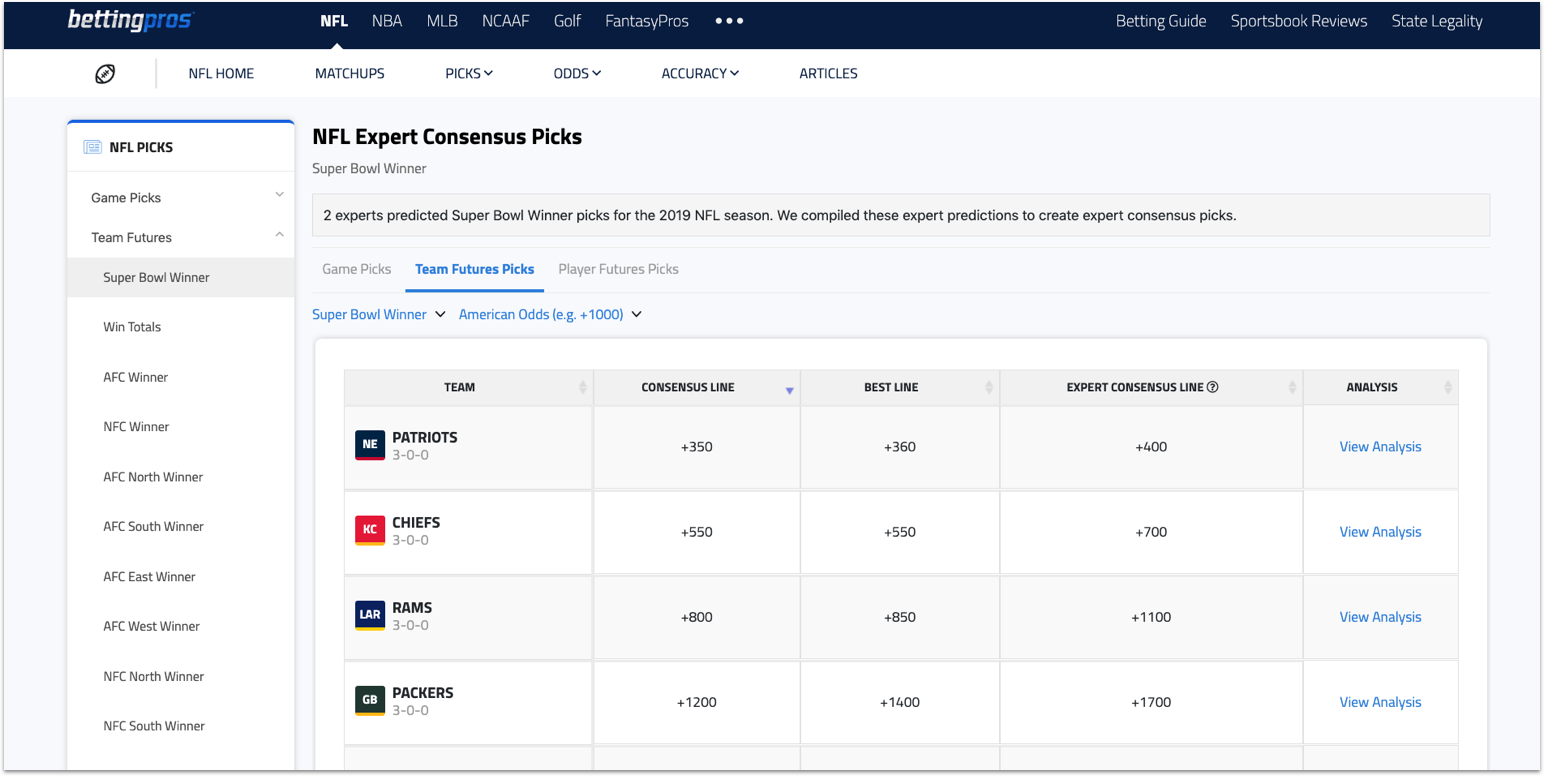 Football is now underway, so we've added some extra odds and analysis for your sports betting pleasure.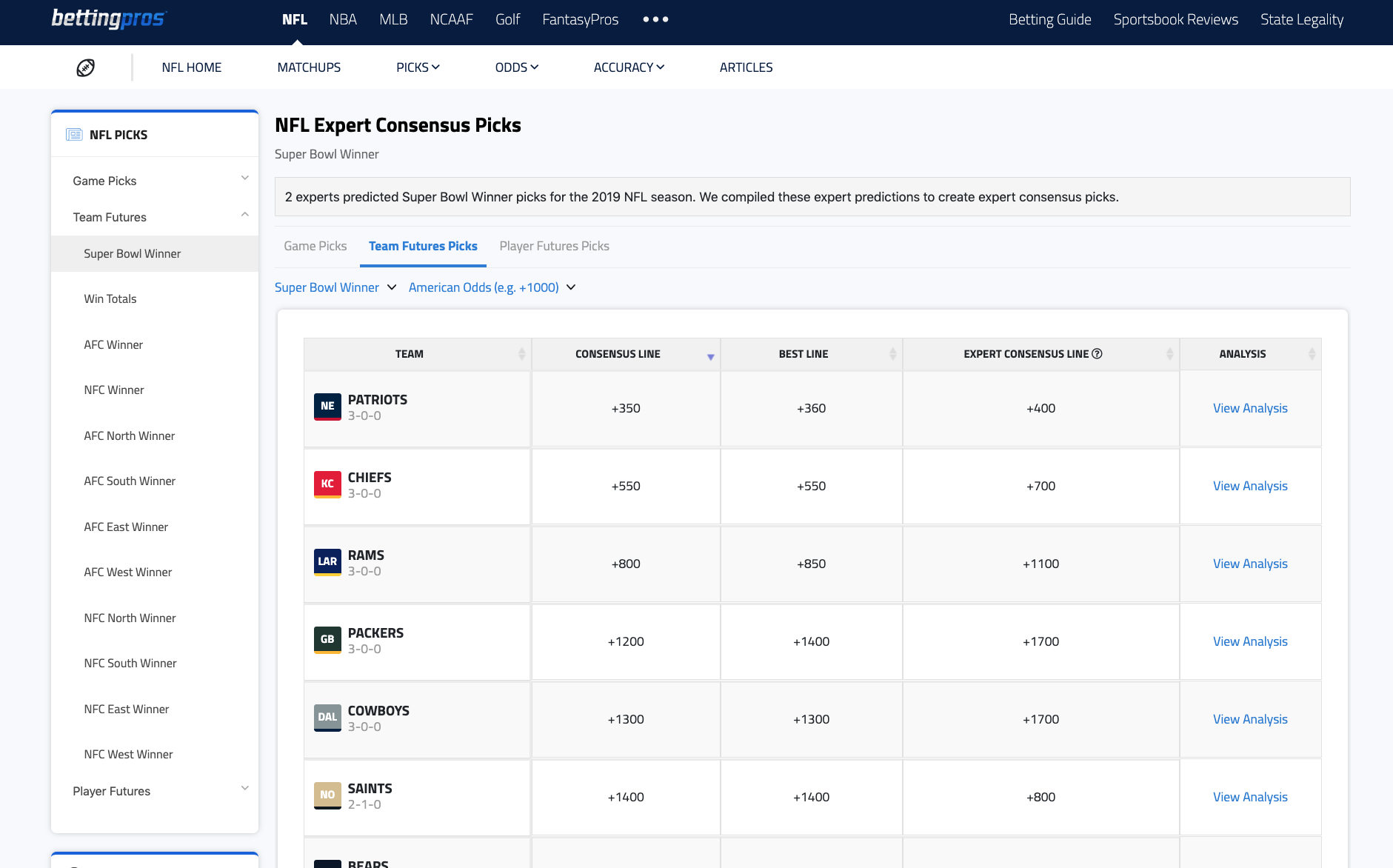 Included in this update are:
Additionally, we include analysis for a variety of these picks, broken down by team and player.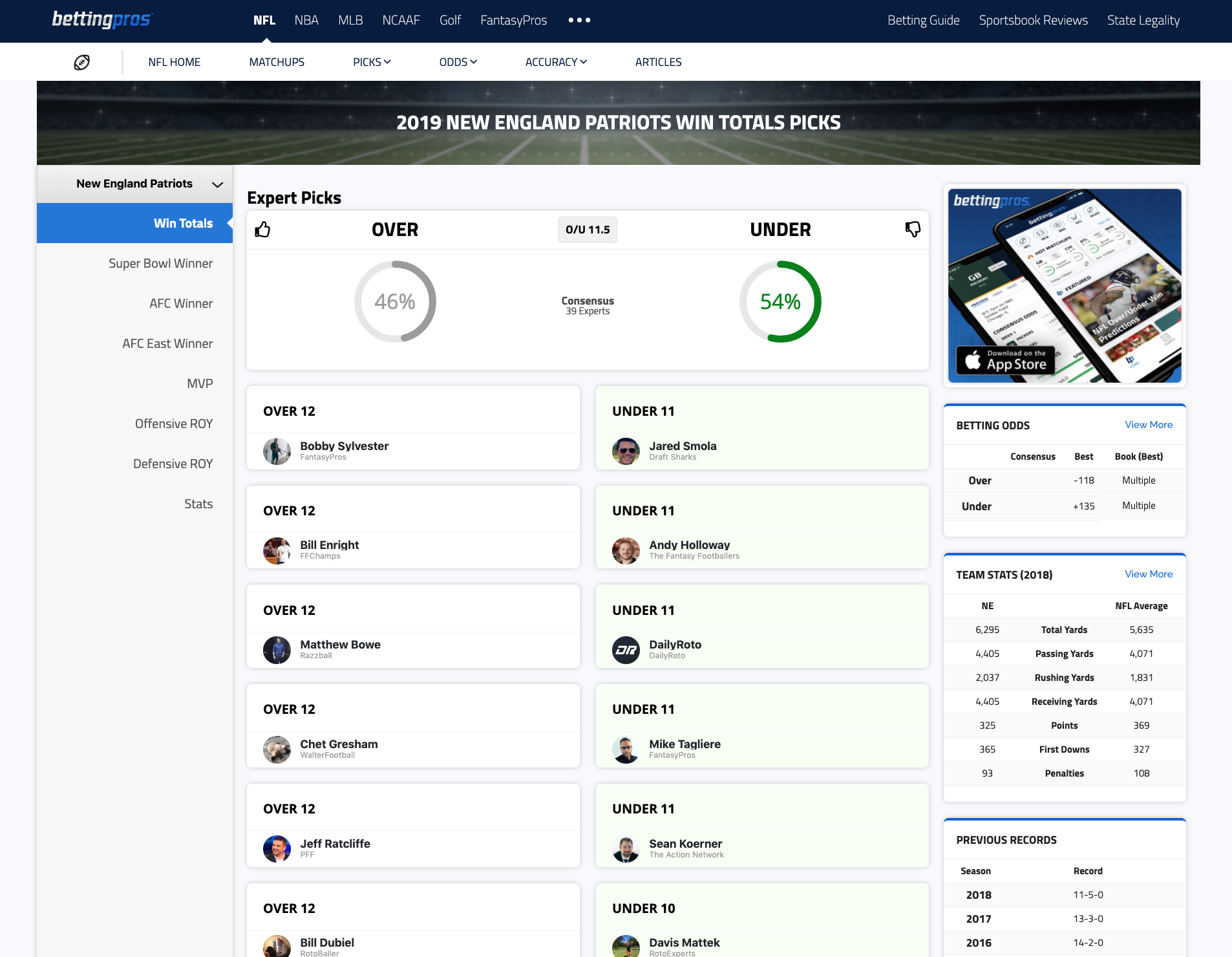 You can see which experts have picked the over/under for Win Totals along with team stats to help confirm (or deny) your hunch.
Take a look at the New England Patriots' page here.
This is all on top of our existing weekly matchup analysis for Over/Under, point totals, and moneyline bets.
Get more in-depth football betting analysis at BettingPros.com.