[9/22/2019] BettingPros Android App Now Available
Up the minute betting advice, analysis, odds, and news now available on Android and iOS.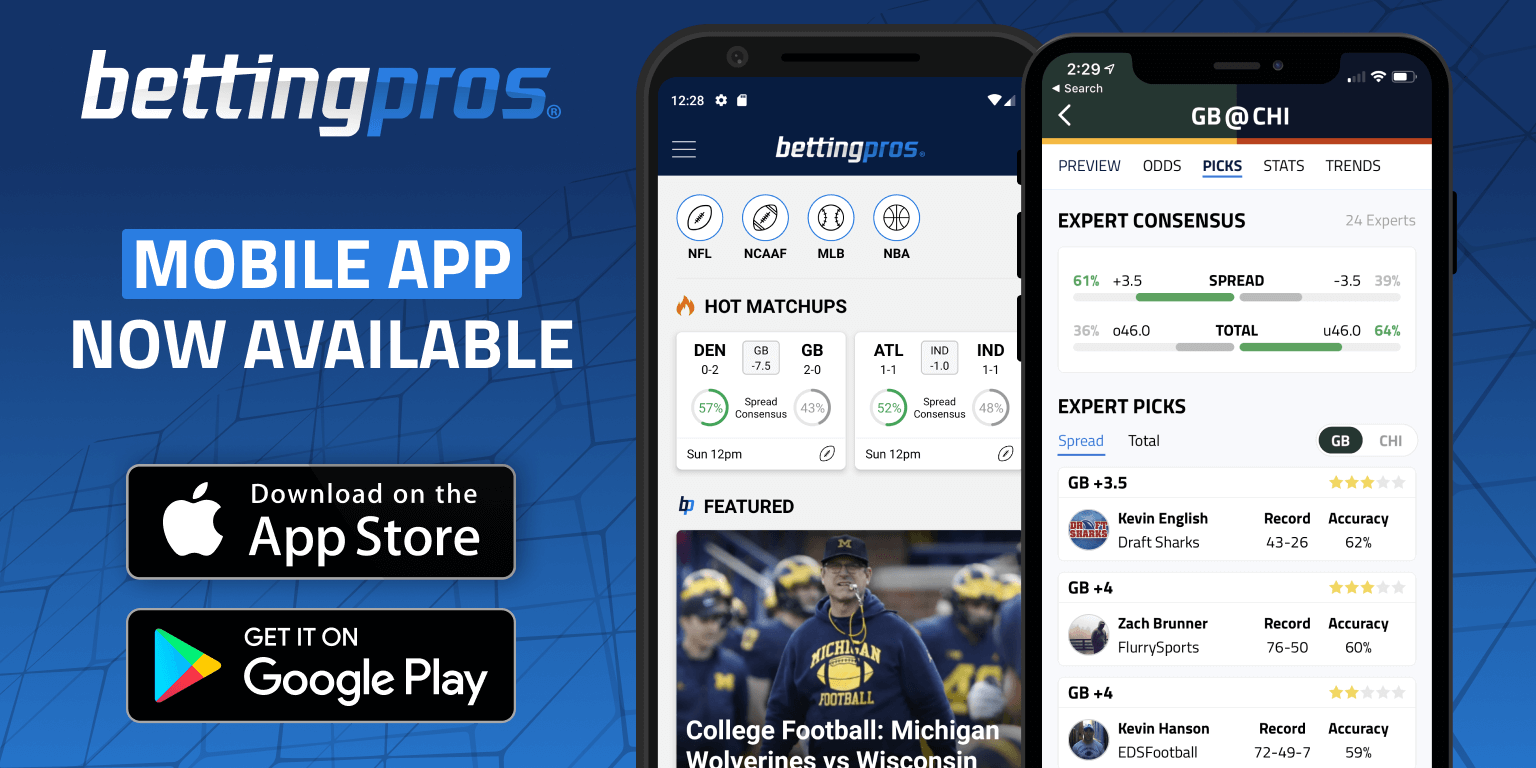 We're happy to announce that the Android mobile app for BettingPros.com was just released in the Google Play Store (also available on iOS).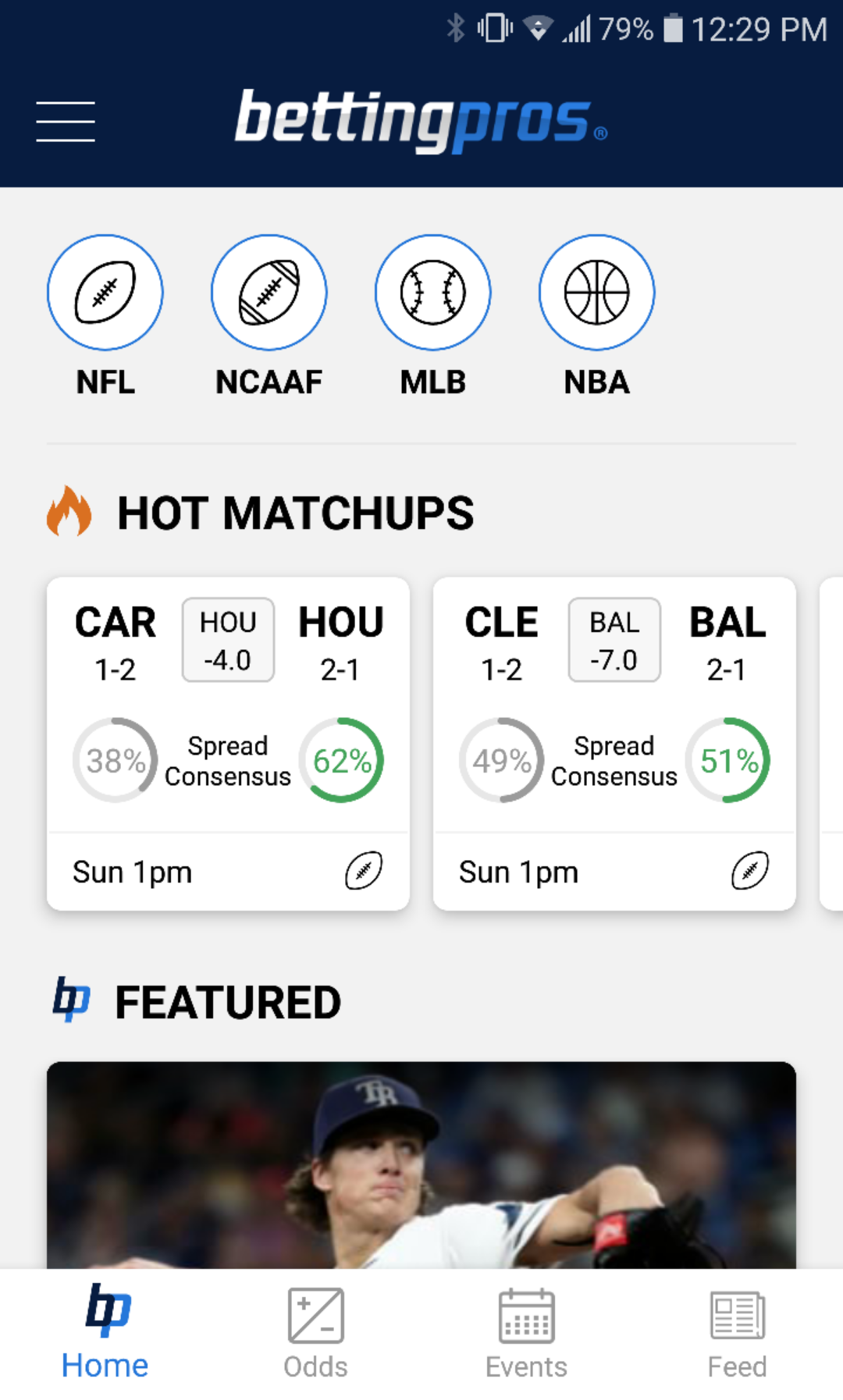 The new BettingPros app helps you make winning bets with advice and picks from the top sports betting experts, with support for NFL, MLB, NBA, and NCAAF matchups.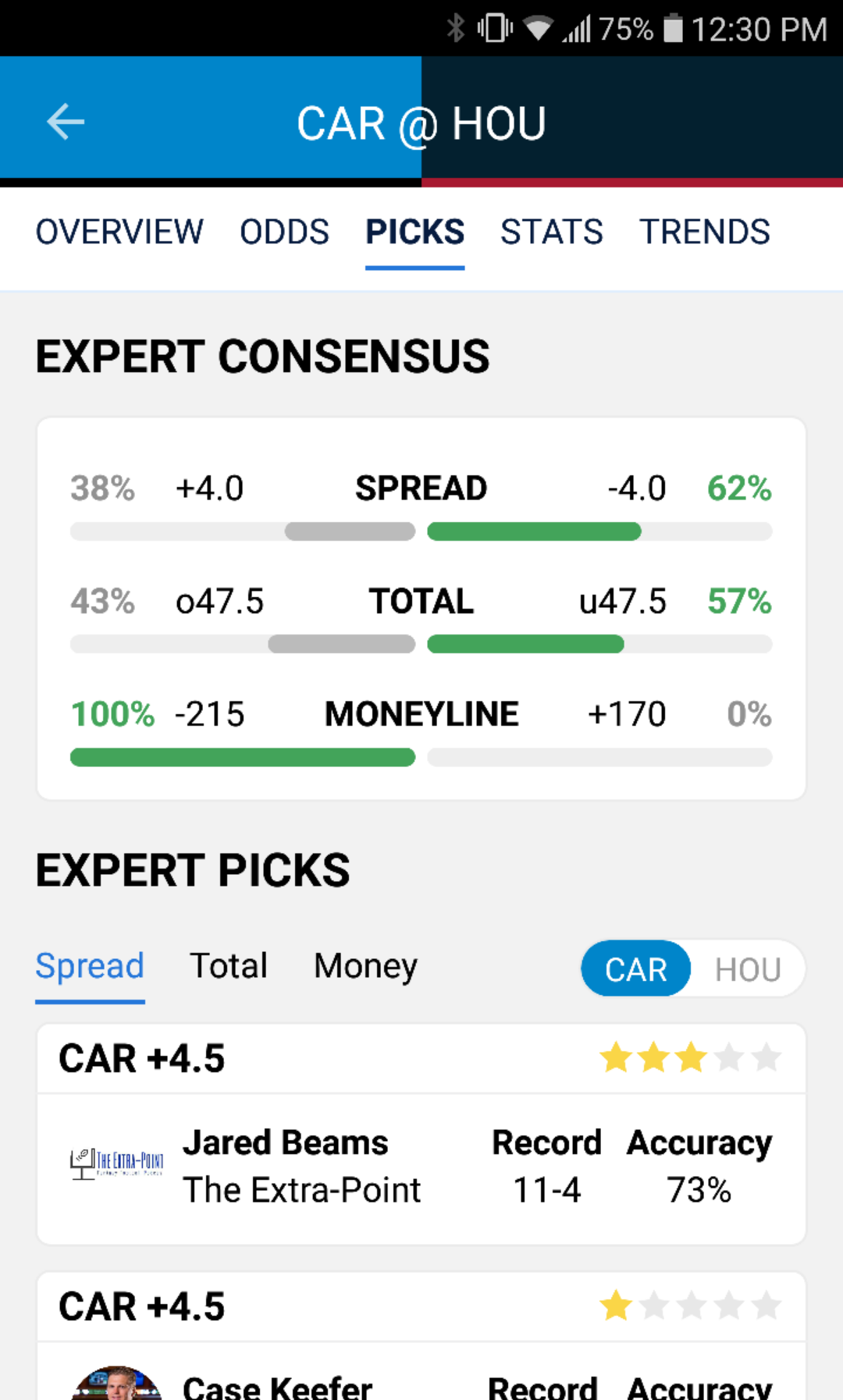 This includes matchup analysis and in-depth coverage for against the spread (ATS), over/under, moneylines, and futures (including player futures). Additionally, you can see the odds and lines from the top sports books all in one place, so you can target the best ones.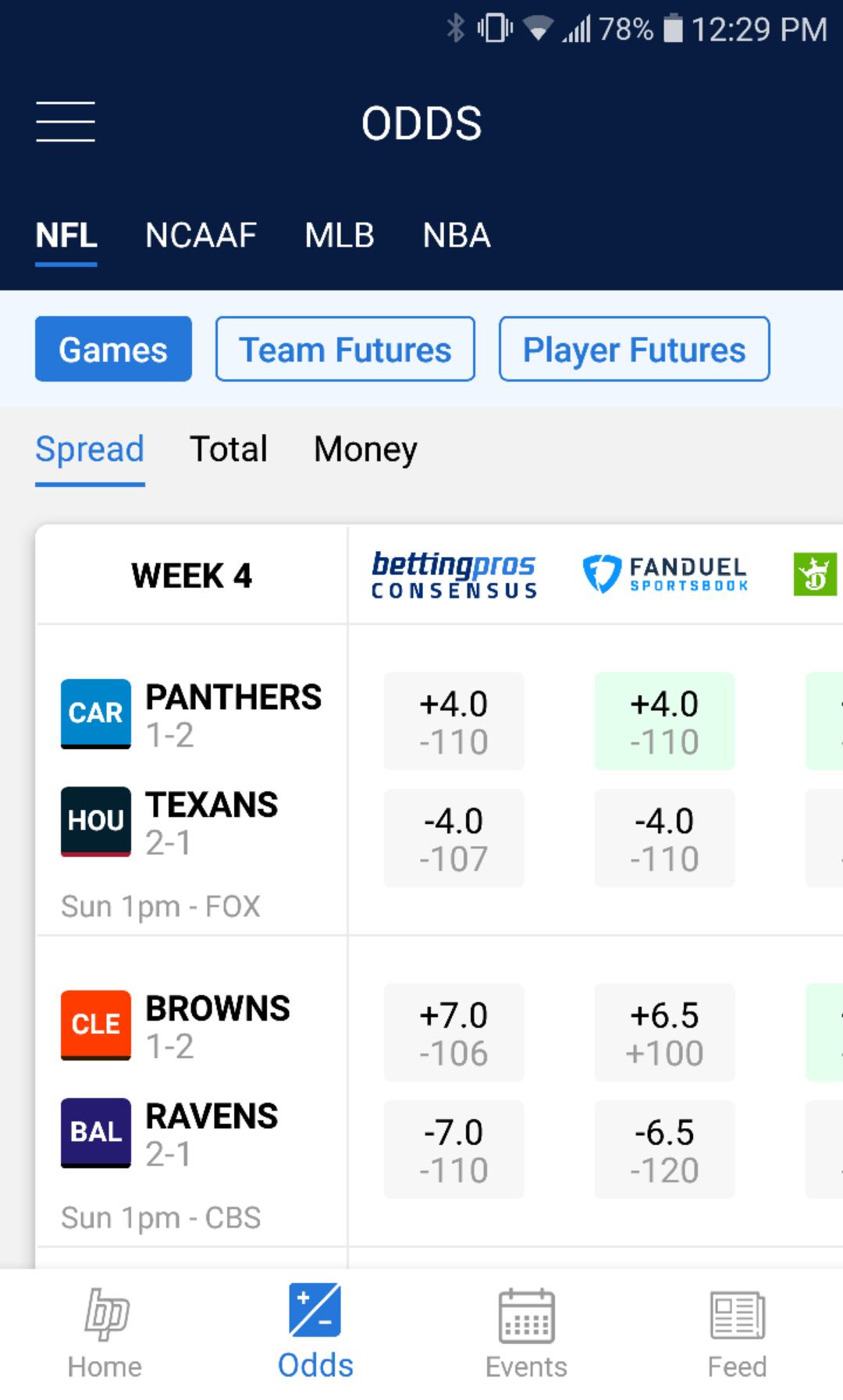 You'll also be able to read daily articles, player news, and other content that will keep you on top of shifting trends and events that impact outcomes, helping you become a more profitable sports bettor.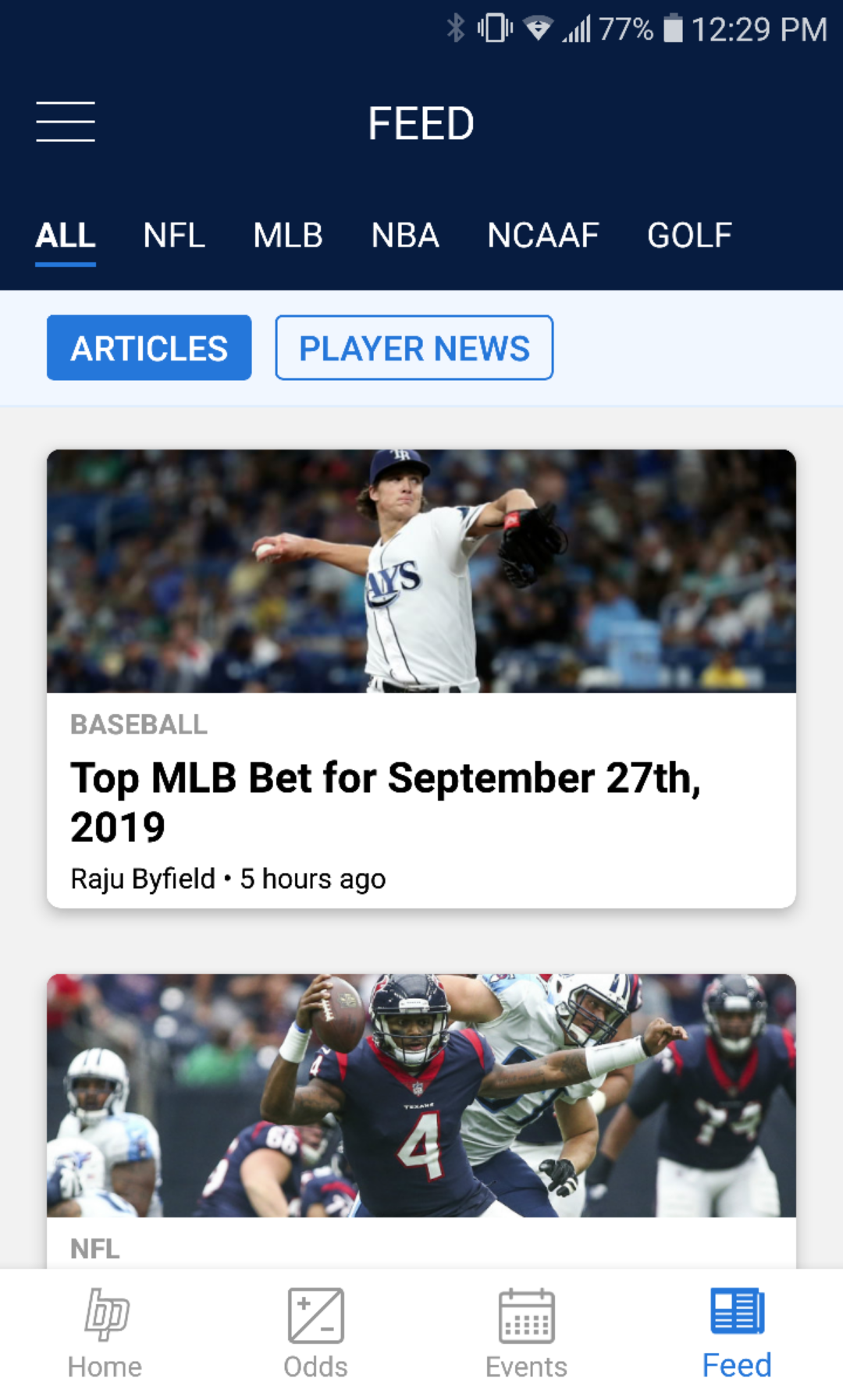 Up your sports betting game today: BettingPros on Android | BettingPros on iOS