[8/19/20] Cheat Sheets App for Android Now Available
Our minimalist rankings and player cheat sheet app is now available on your Android device. View Expert Consensus Rankings on to go and have a simple way to keep track of taken and available players during your draft.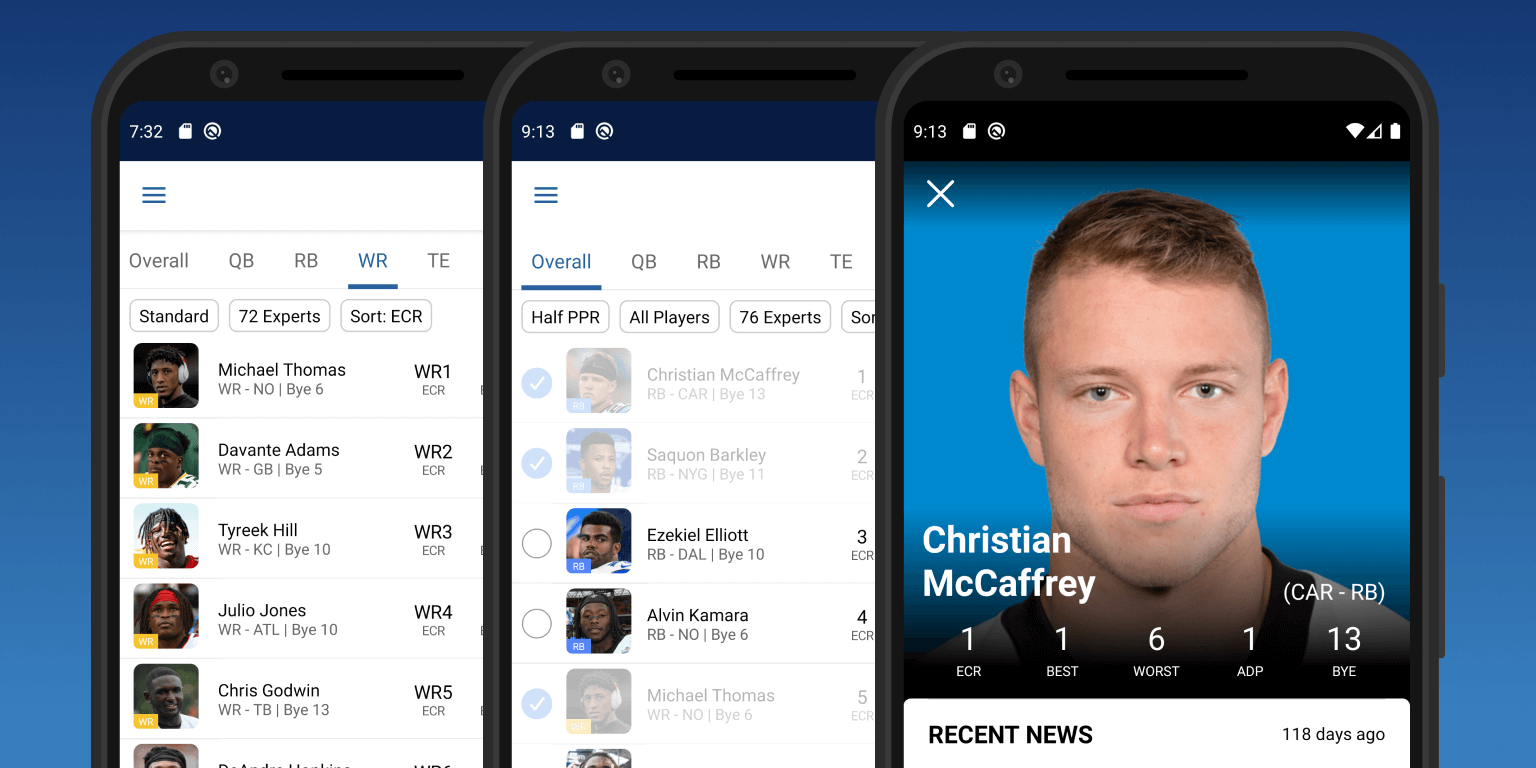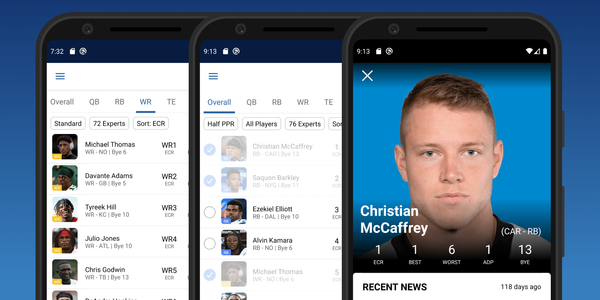 Cheat sheets have probably been the single most important tool for fantasy sports since its inception. Quite literally a piece of paper with your (or someone else's...) player rankings, where you cross taken players off during your real draft, so you know who is available when it's your turn to draft.
While we do that automatically for you with the Draft Wizard Draft Assistant, sometimes you don't want all the (super advanced and make-your-life-easier) bells and whistles.
Here comes the newly launched FantasyPros Cheat Sheet app for Android (available for iOS as well).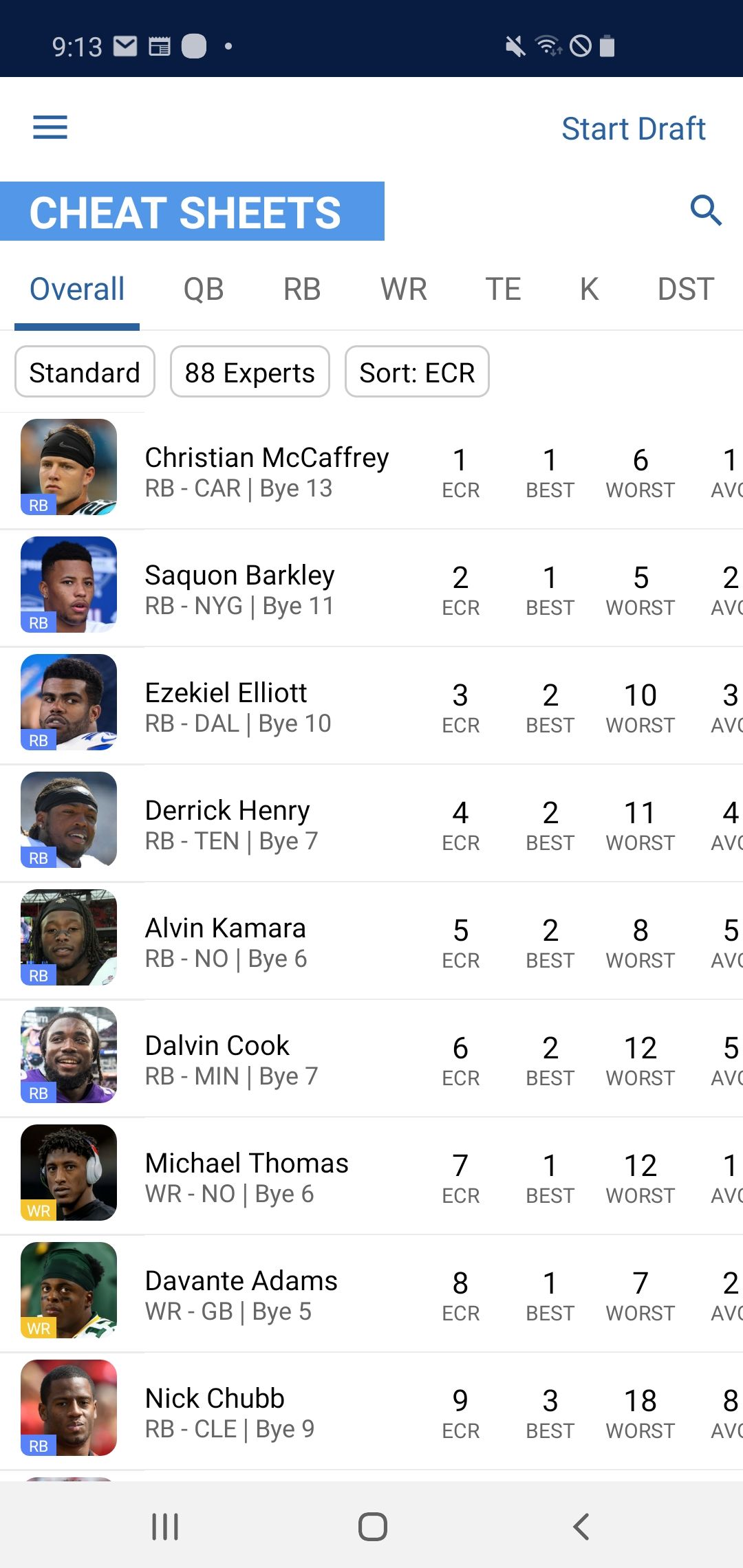 The Cheat Sheet app allows you to view our Expert Consensus Rankings and check out player stats and news.
More importantly, you can put it into draft mode and simply tap to mark a player as drafted. Incredibly useful for your live draft – while you won't get expert suggestions based on your league settings and your team needs, like with Draft Wizard, you will be able to easily see who is available when it's your turn to draft.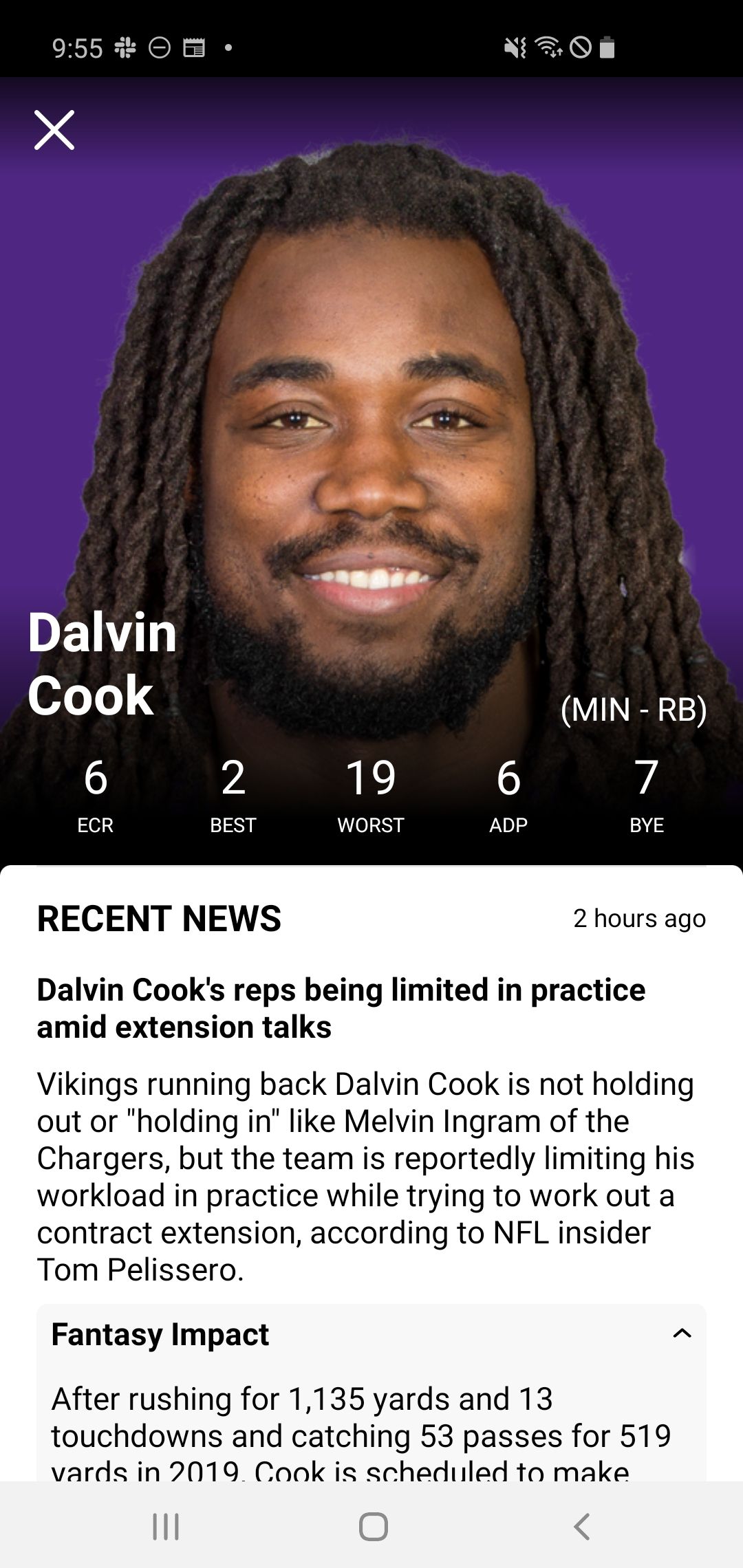 Get the Cheat Sheets app for Android now. Get it for your iOS device as well.