BettingPros Prop Bet Analyzer: Beat the Books & Win Your Prop Bets
Beat the sportsbooks with the Prop Bet Analyzer from BettingPros. See advanced bet metrics, analysis, outcome history, and more!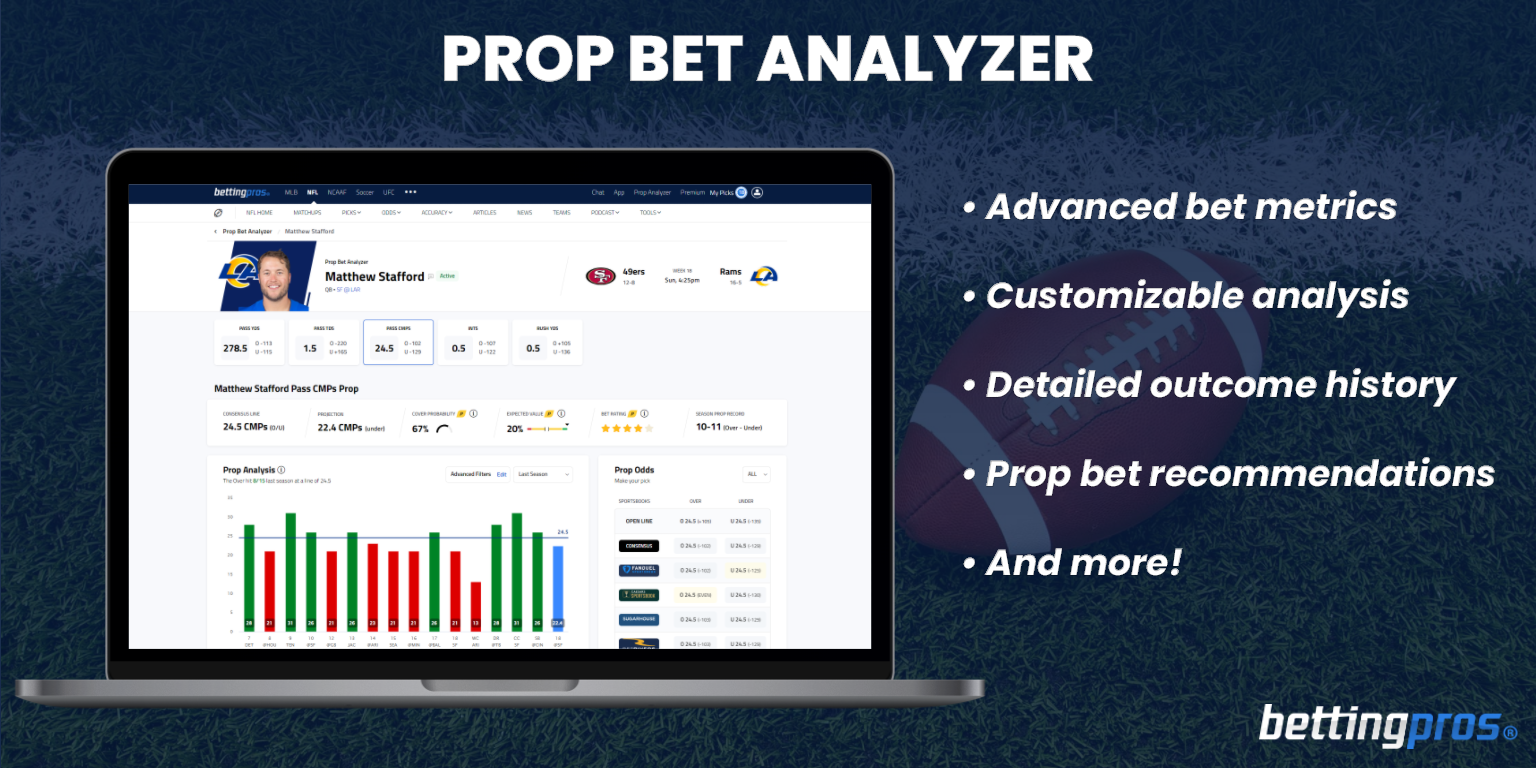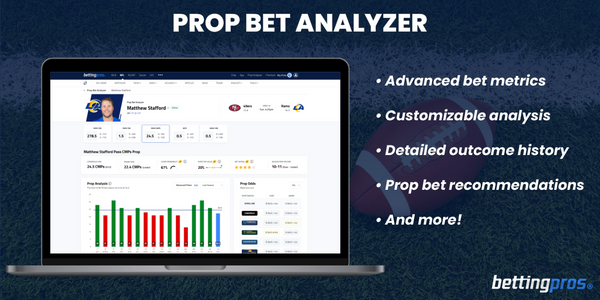 Prop bets are quickly becoming some of the most popular bets offered. With their increase in popularity, it's important to understand all of the variables that go into each prop in order to come out on top.
Related: What are Prop Bets in Sports Betting?
With the new Prop Bet Analyzer from BettingPros, you'll have all of the information you need to make informed prop bets right at your fingertips.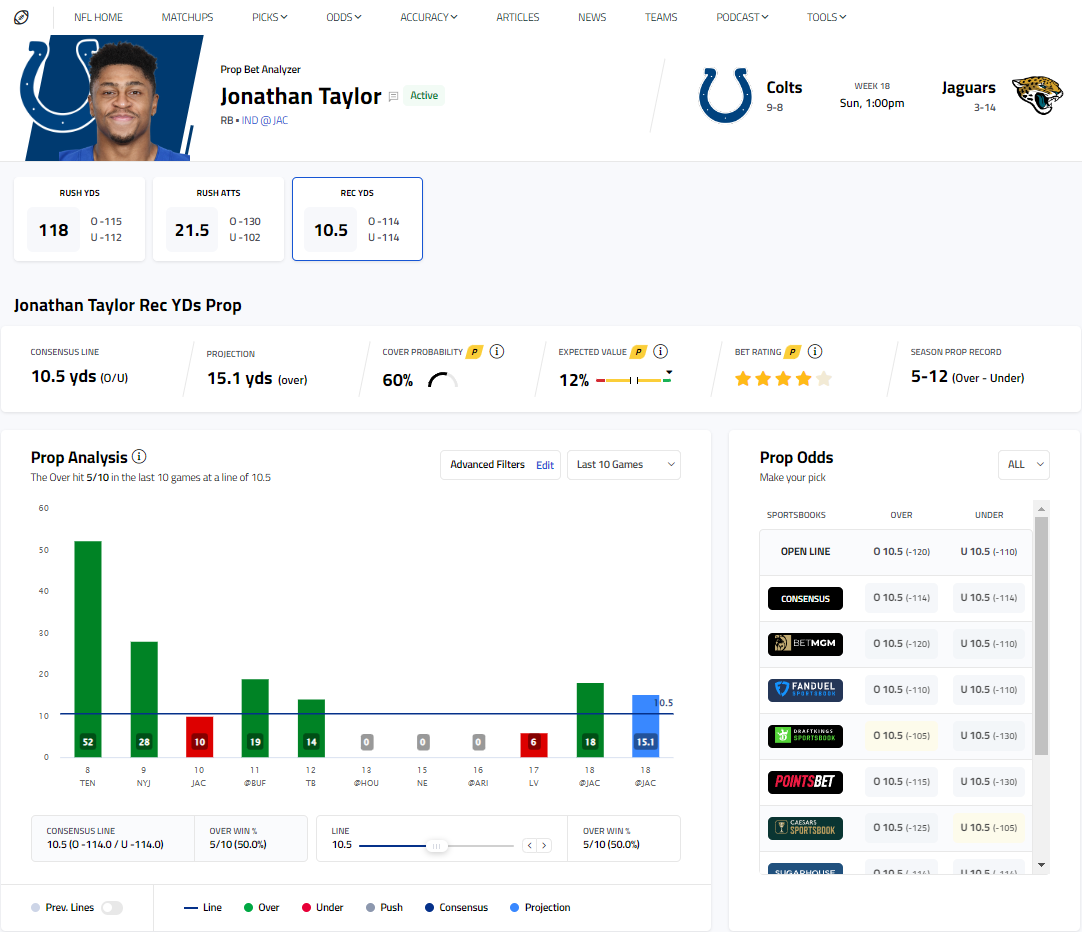 Note: The P icon indicates features that require a BettingPros premium subscription. Learn more here.
Prop Analysis
Navigating to the Player Props page will display all of the prop bets offered for that week's matchups. Sort by trending prop bets or by Top Rated P, and filter prop bets by individual games, by position, and by prop market.
After selecting a prop you'll see a complete breakdown of how that prop is expected to perform. The Analyzer will show you the best, most up-to-date odds across sportsbooks so that you can get the highest payouts at the best lines.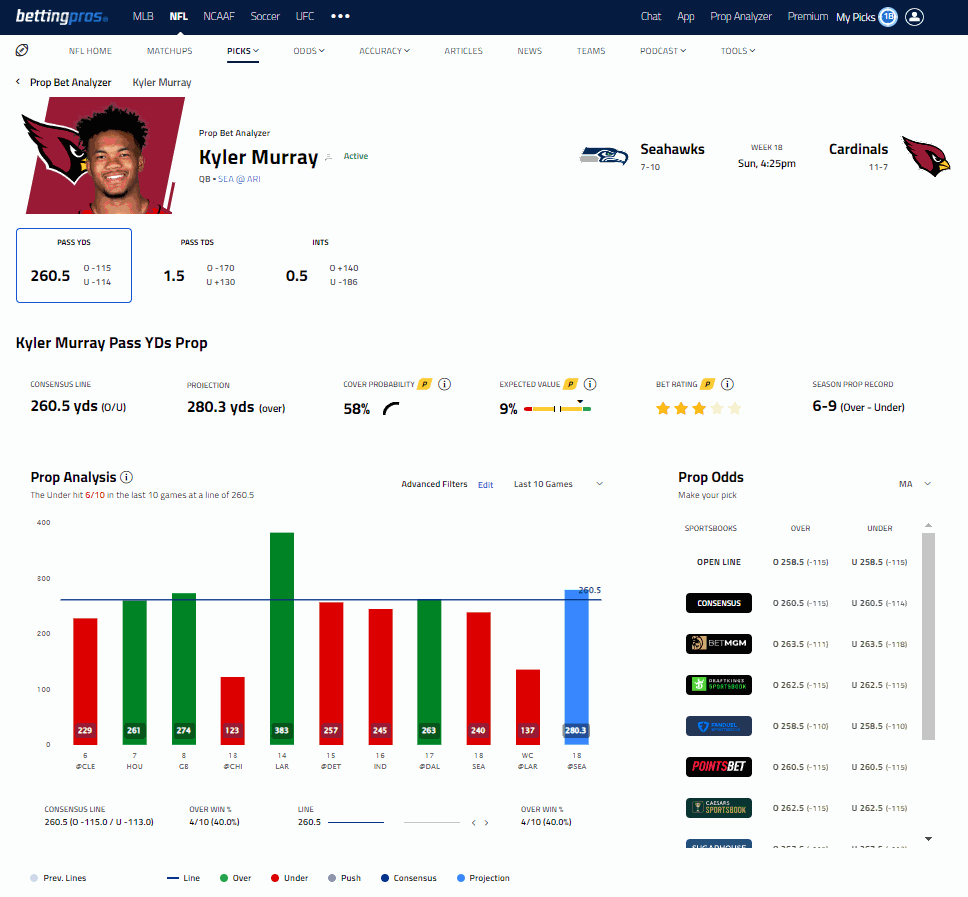 The Prop Bet Analyzer tracks everything in one place to empower you to make educated prop bets. You will see everything from full matchup details and game logs to stat trends and future projections, including Cover Probability P and Expected Value P, in an easy to read format.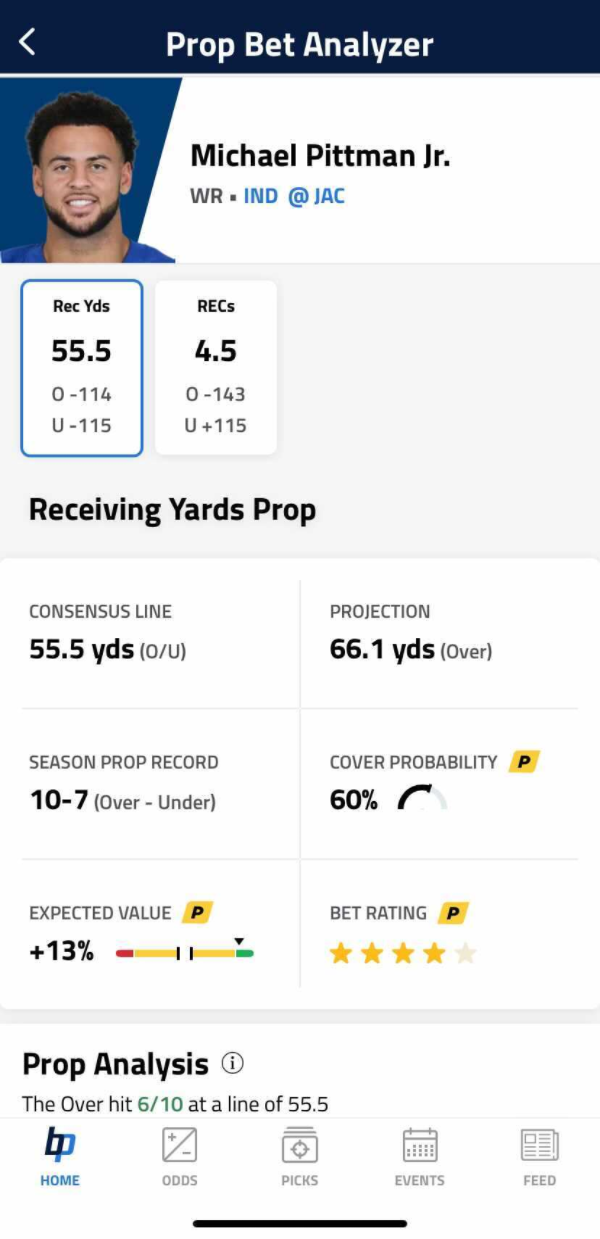 The Prop Bet Analyzer is available via your favorite web browser as well as the iOS BettingPros app.
The Prop Analysis section will give you a visual comparison of the prop's consensus line and the historical results of that prop in a dynamic view. By default, the chart will show how the current line hit in previous matchups. You can also enable previous lines to see how the line has changed game to game. Slide the line to see how much of a buffer you have with the over/under, or, to consider an alternate line.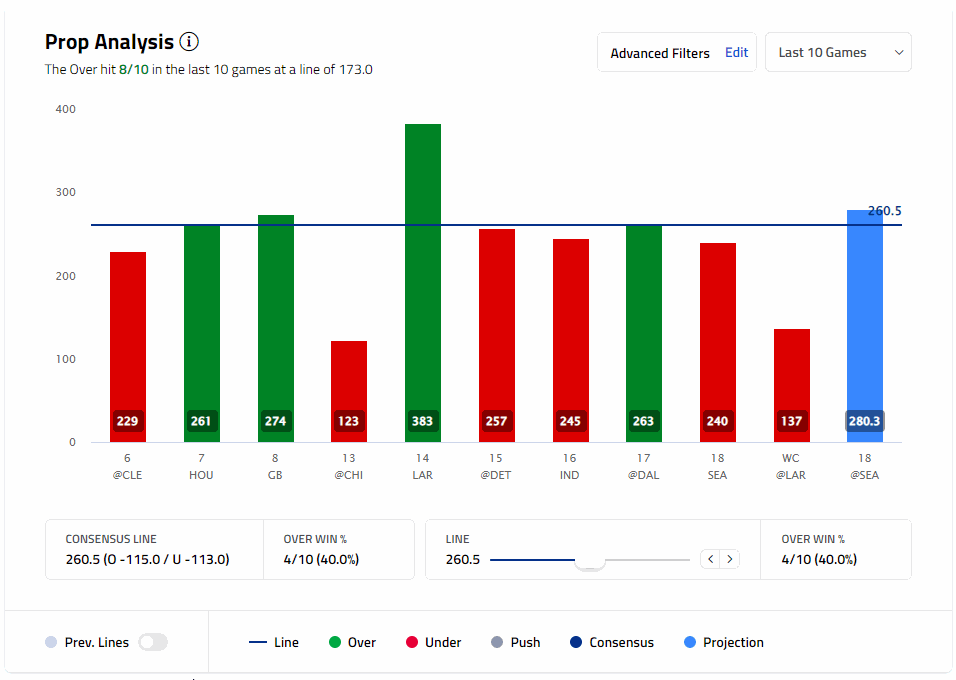 Advanced filters P allow you to exclude outliers (where stats may be impacted from garbage time), account for home team advantage, or when a team is the favorite or the underdog heading into the matchup.
Apply custom filters to check different scenarios to confidently find the best bet for any player and any prop.
Prop Breakdown
Use the Prop Stats overview with the Player Game Log to gain a complete picture of how each individual game's prop line and results compare to the season-long averages. Together, you can find trends and feel more confident in your bets.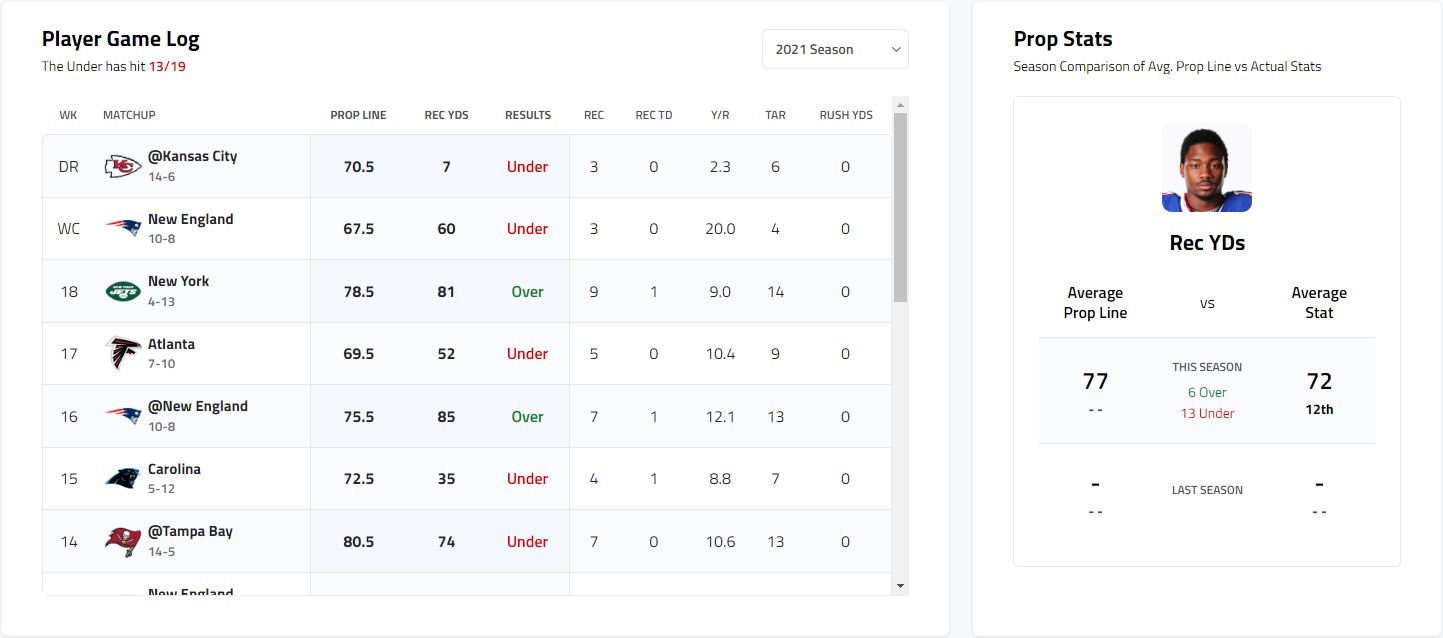 Compare prop lines and past outcomes in the same matchup by checking on how comparable players have performed.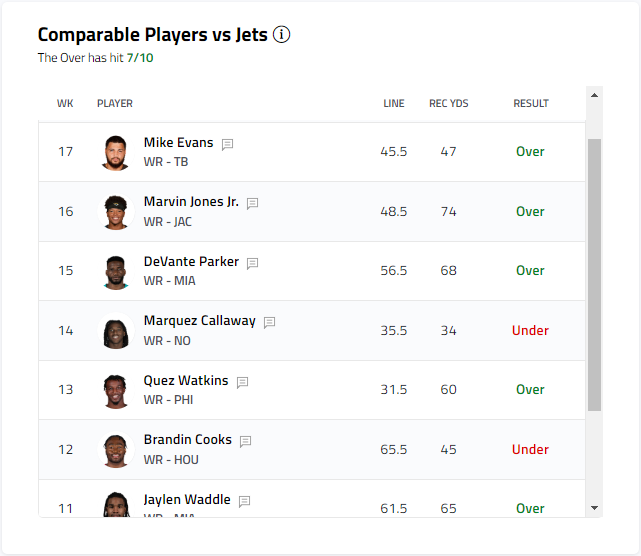 Factor in the matchup summary, weather considerations, game lines, and injuries, and you'll have every advantage at your disposal prior to placing a wager.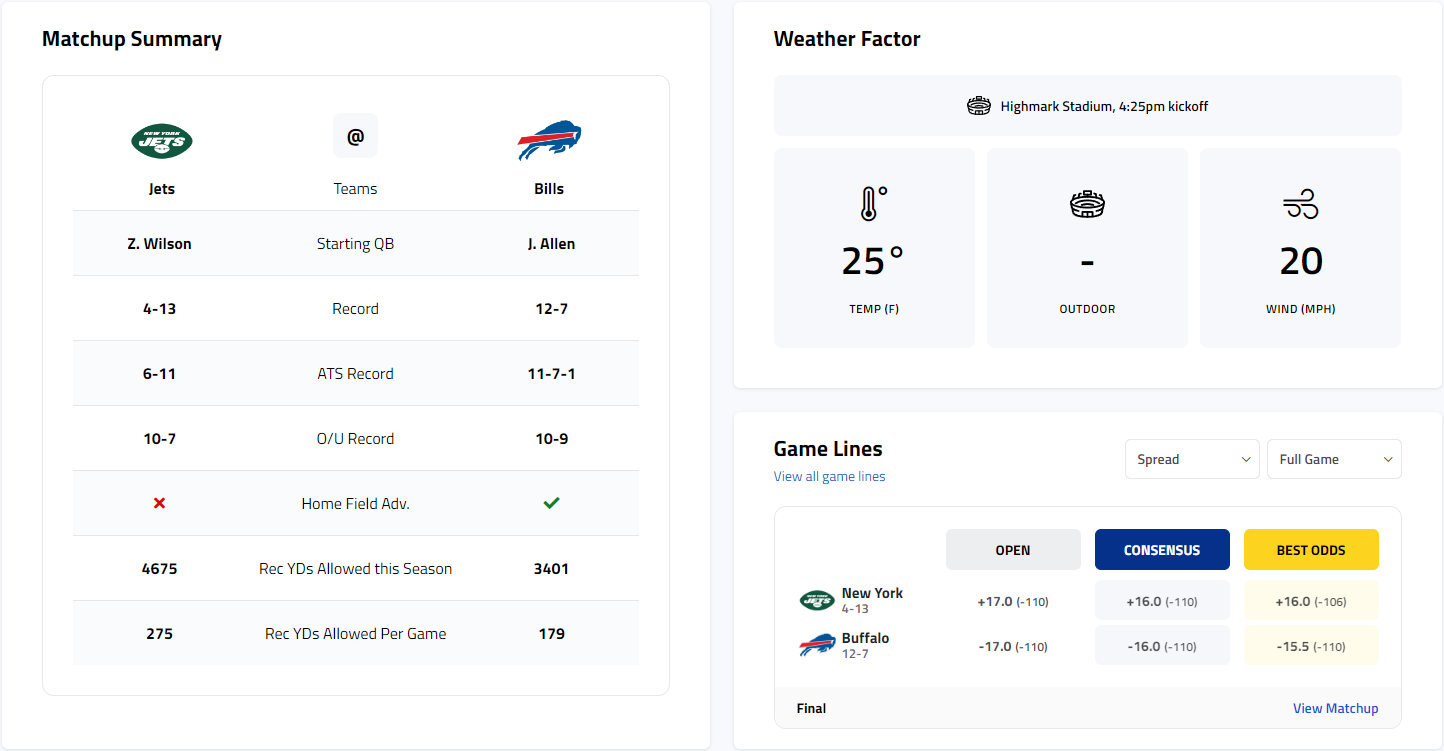 The Prop Bet Analyzer is the newest tool in your toolbelt to help you make informed decisions on where to place your bets, available in your web browser and iOS BettingPros app. It is currently available for the 2022-2023 NFL season and will be available for future sports soon, including for the start of the 2022-2023 NBA season.
Be sure to check out everything BettingPros has to offer, including BettingPros premium, your #1 way to beat the books, today!