[8/9/2021] Reacting Quickly and Intelligently in Fantasy Football
We take a look at how fantasy managers are able to get a leg up on the competition by reacting quickly and intelligently to news around the NFL.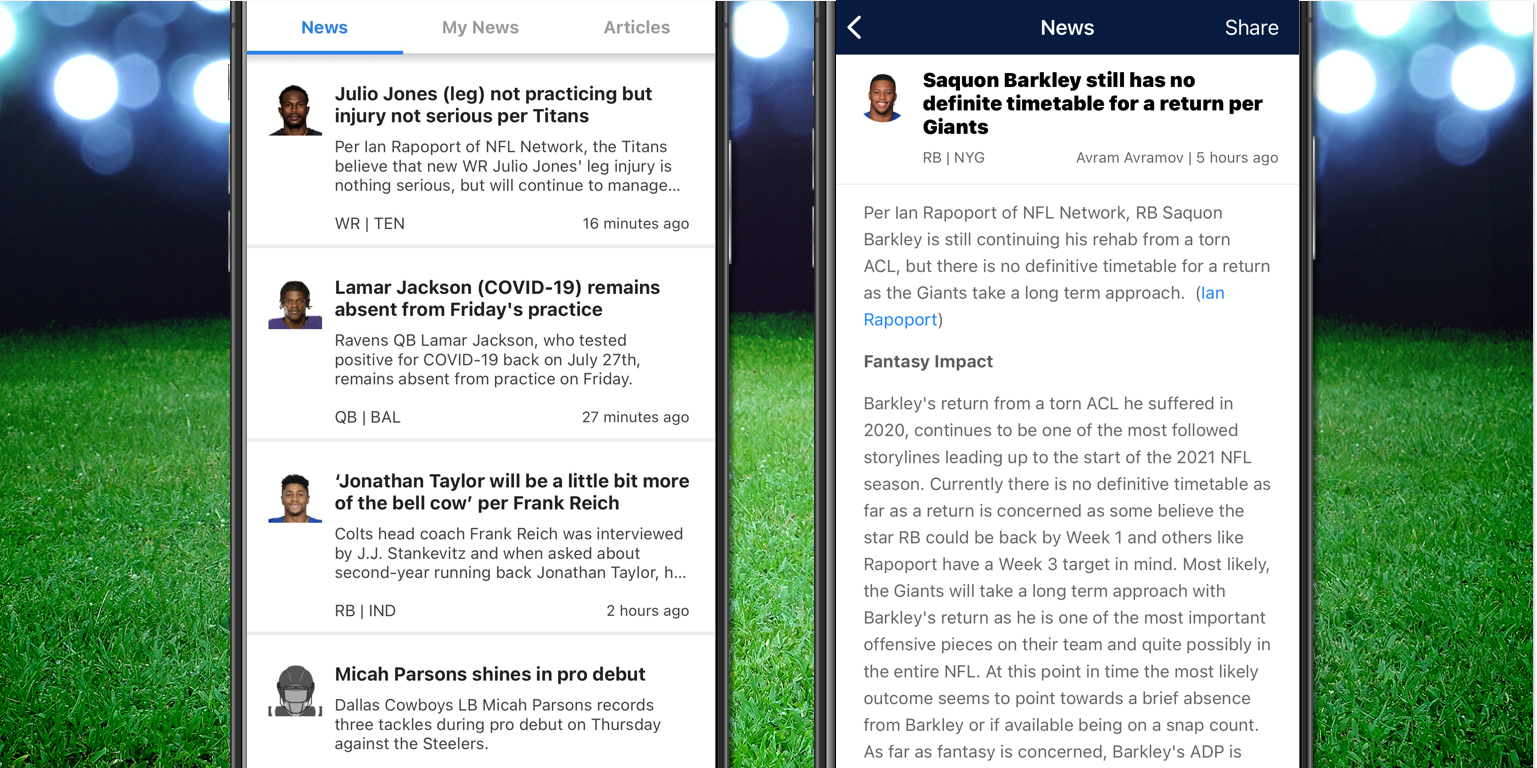 Whether you are an avid fantasy football player who manages several different leagues, or you are just starting out in your first league this season, a key factor that plays a role in a manager's fantasy success is being able to react quickly and intelligently.
Good fantasy managers are always up-to-date on what is happening around the NFL; this allows them to quickly take advantage of an opportunity to improve their team because they receive the important news and advice before the rest of their leaguemates.
How do the best managers stay in the loop? Let's take a look at a couple of ways how you can be a more opportunistic manager and react quicker to fantasy news or events that can have an impact on your team.
Having tools that will send you breaking news faster than the rest of your league allows you to get a leg up on the competition. If you get the news faster, then you can react faster and quickly make moves that will help you improve your roster.
For example, if you are in the middle of your draft, and all of a sudden there is news out that Michael Carter will be getting the majority of the snaps as the Jets' starting running back, this can change his value instantly, and you can take advantage of this information immediately. An example of this scenario in 2020 was with the Jaguars' RB James Robinson, where there was news that he would be the lead back in Jacksonville, and managers who were aware of this news (some managers found out on the day of their draft) were able to draft him at a bargain value. Robinson eventually finished as a top 12 RB.
The same applies during the season, as being the first to learn about injuries and inactive players can open doors for you to pick up replacement players who are on your waiver wire ahead of the rest of your league and can help your team in the week ahead.
Most news breaks on social media platforms like Twitter, but there are too many sources to follow (beat writers, lead reporters, news straight from the teams) mixed in with the rest of your social media feed, which can lead to information overload. Additionally, there isn't a way to customize notifications on Twitter to get notified on news updates that are relevant to you.
The best way to get fantasy news and alerts is from the free Fantasy News mobile app which is available on both iOS and Android. Currently used by hundreds of thousands of fantasy managers, the Fantasy News app quickly gathers reliable fantasy-related news from hundreds of sources and organizes the news in a feed that is easy to read. The feed is organized in chronological order, so you will always get the most recent news at the top of the feed.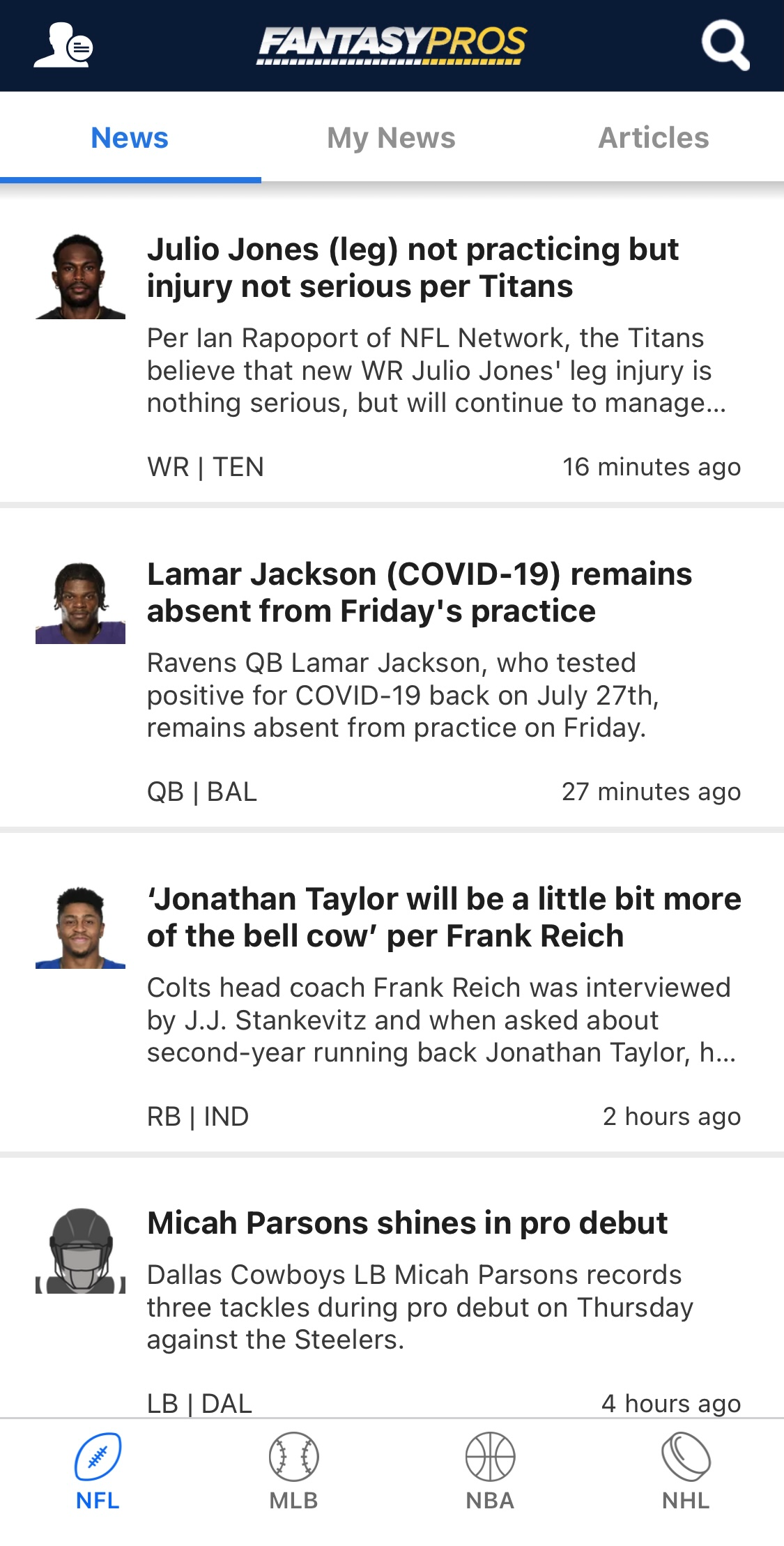 In the "My News" feed, you can follow players and receive news for only the players that you want to focus on, which is useful if you want to filter out news that may not be relevant for you and your fantasy team.
You can configure notifications in the Fantasy News app to instantly alert you when there is breaking news or if there is news about a player that you follow in the app.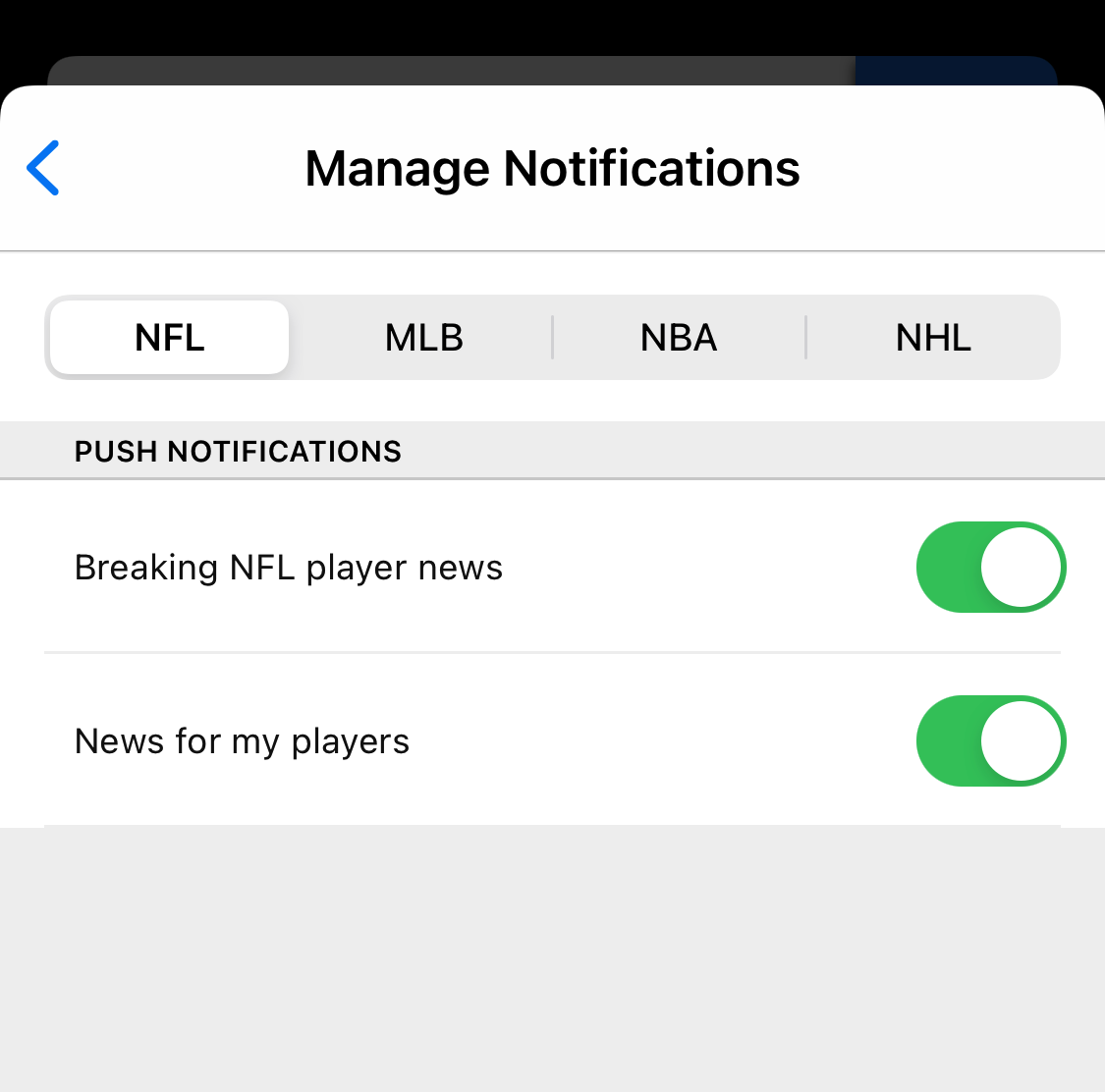 Tapping the app notification will give you more details about the news event, and provide the fantasy impact of the news. This will help you not only get the news quickly, but help you react intelligently as you'll get instant fantasy analysis on the news.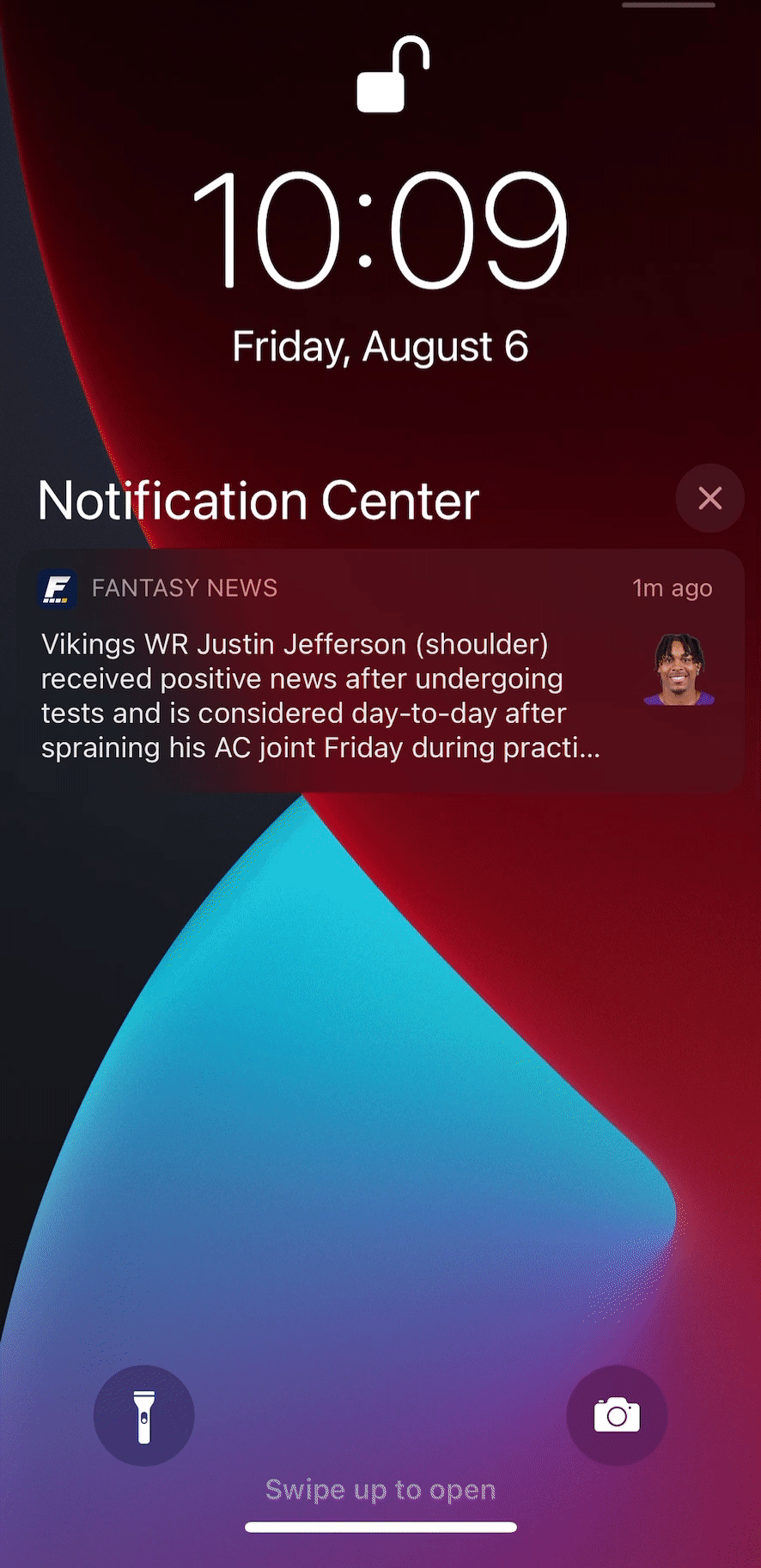 Some reports are speculation or rumors which can sometimes be misleading, and other news is coming directly from the team or from practices. The Fantasy Impact section of the news report can provide context and help you determine the fantasy-related significance of the news in real time.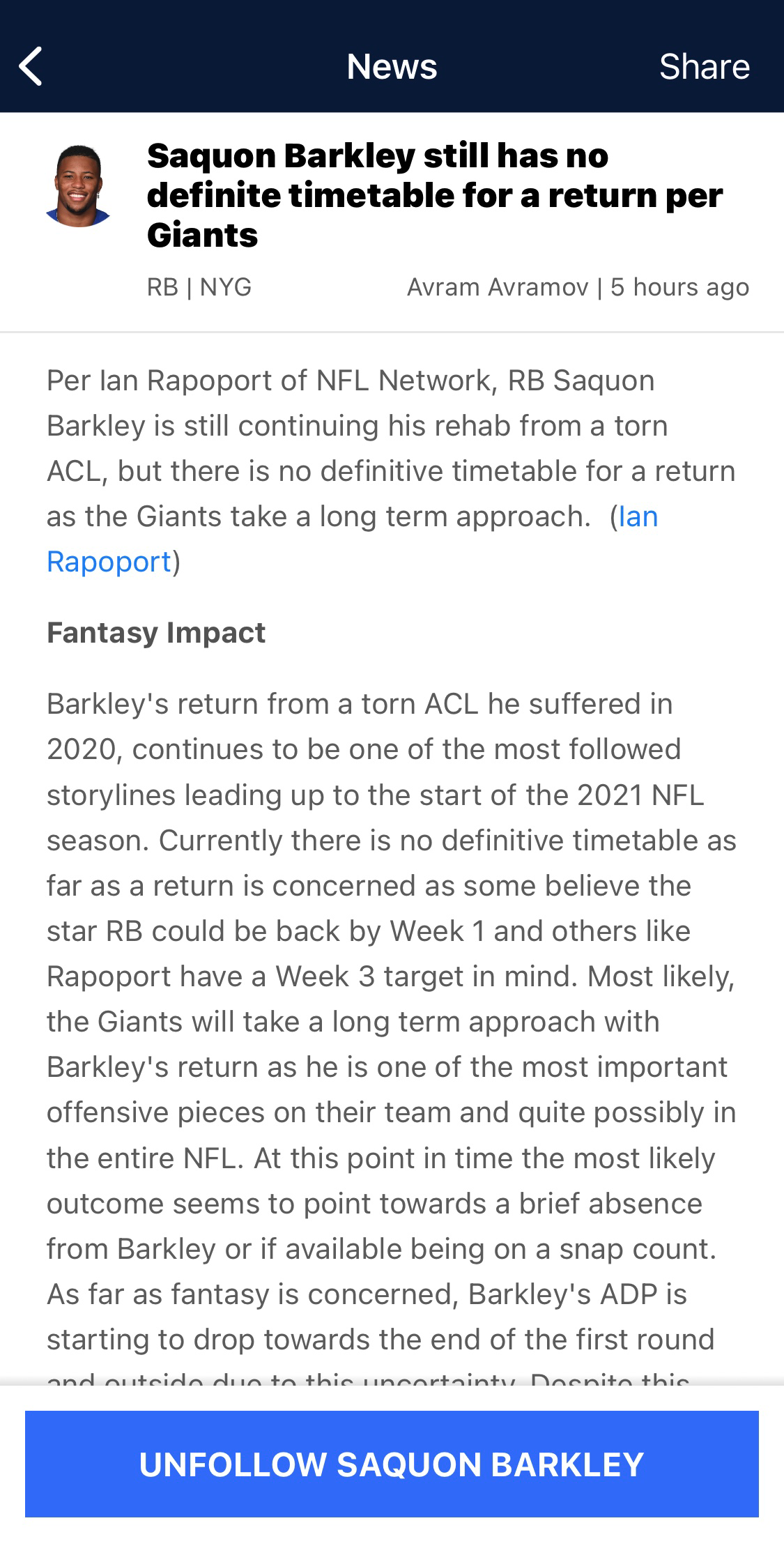 The same news features that are in the Fantasy News app are also available in the Draft Wizard and My Playbook apps. The My Playbook app is special in particular, as it can send you news notifications for all the players on your teams if your leagues are synced in the app.

The second resource that will help you react quickly and intelligently in fantasy football is the expert community. Fantasy experts are always locked into the most recent news, and our FantasyPros experts will often give their analysis and reactions immediately on social media, YouTube, podcasts, and articles. This is an informative way to help you with your decision making in your drafts or during the season when planning your waiver pickups.

In the Articles section of the FantasyPros website and apps, we publish advice articles based on the most recent news– for example our Rapid Reaction articles give you additional insight minutes after the news breaks and explain how it impacts the players and teams linked to the news. For example, here is a Rapid Reaction article that outlines the fantasy football impact of Carson Wentz's foot injury.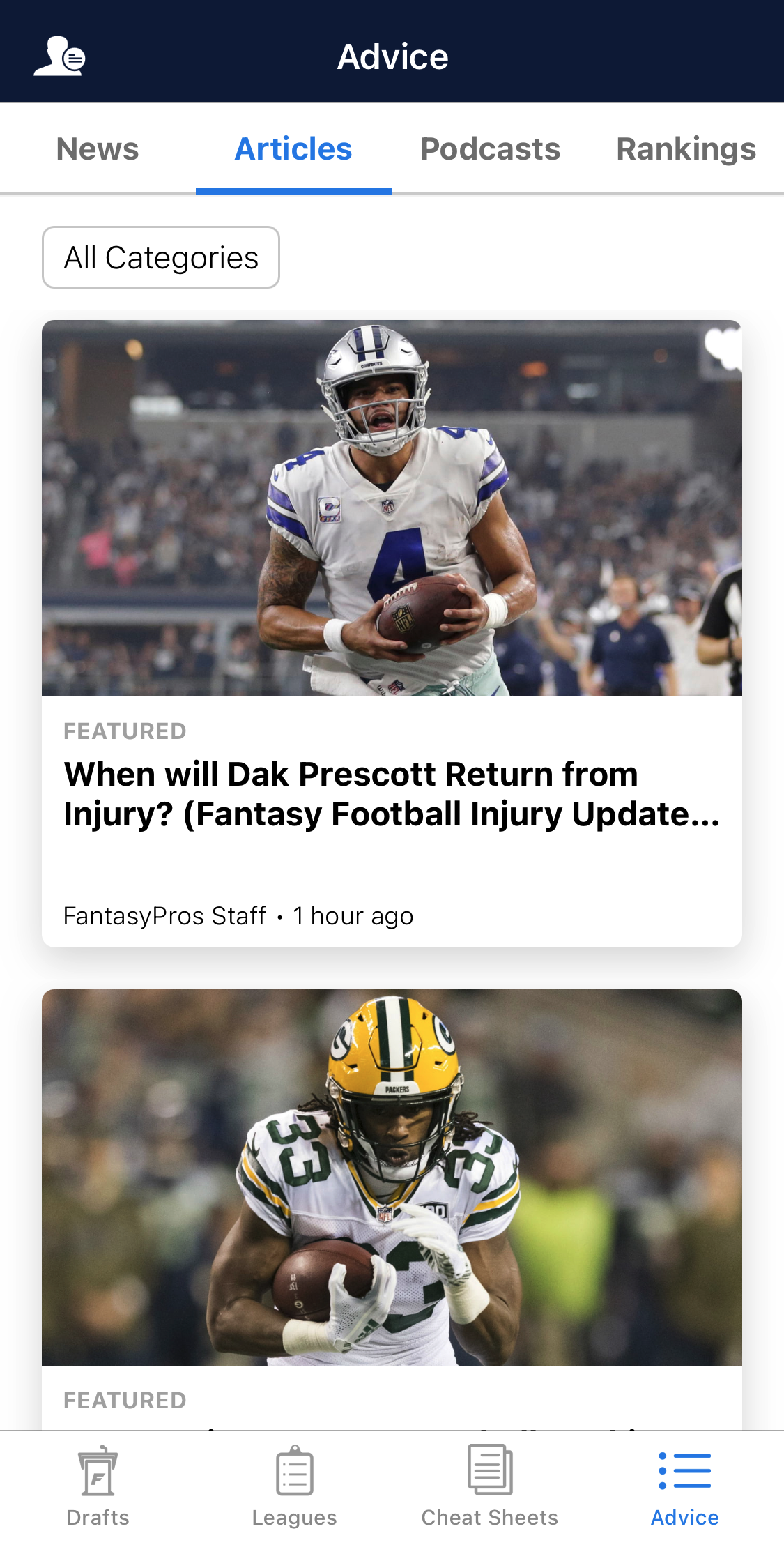 To stay up to date on the latest news, download the free Fantasy News app on iOS and Android, and check out our fantasy football draft articles to get a leg up on the competition.