BettingPros Custom Line Alerts
Introducing Custom Line Alerts from BettingPros! Save time and win more with automatic line tracking. Get instant notifications when a line reaches your target.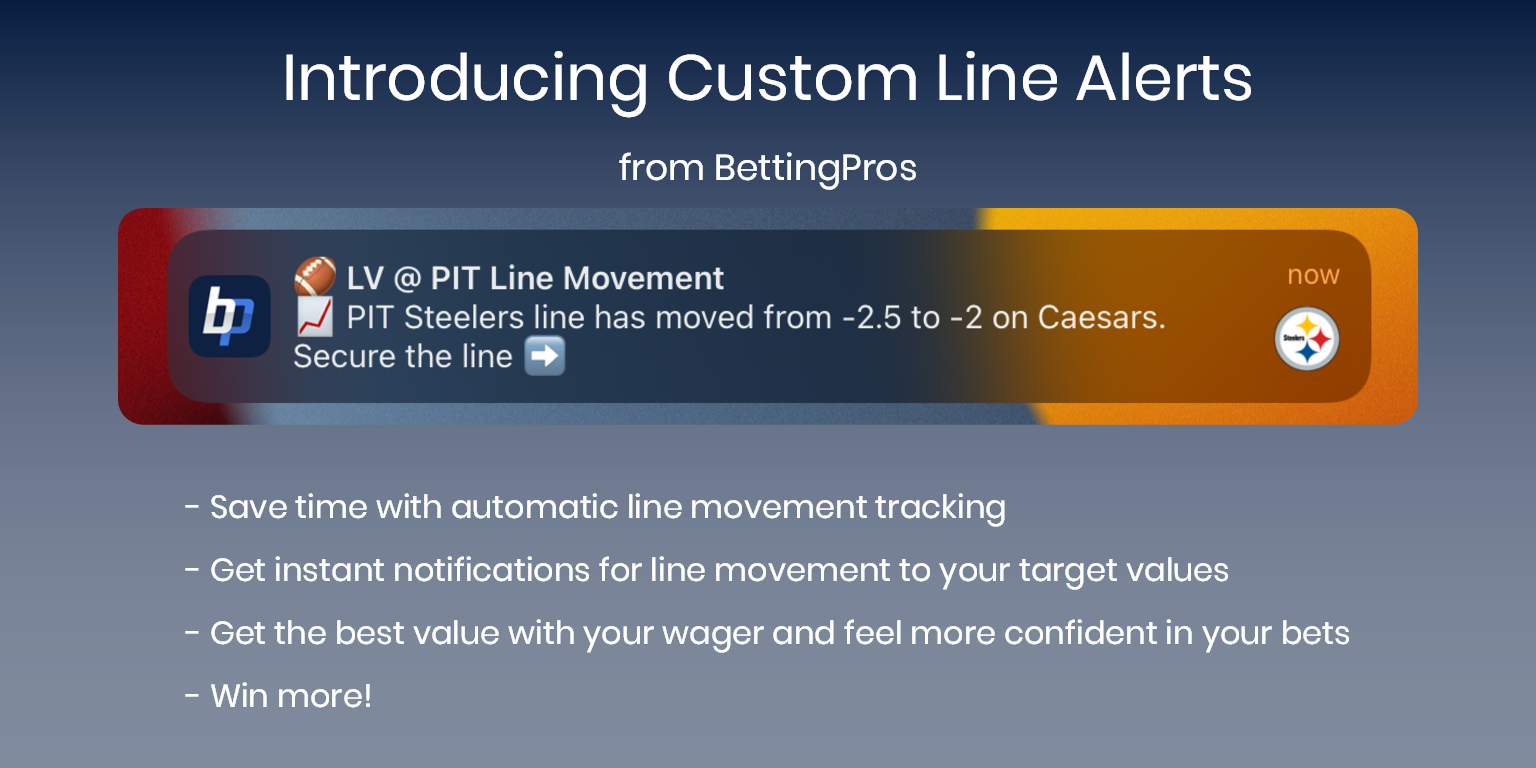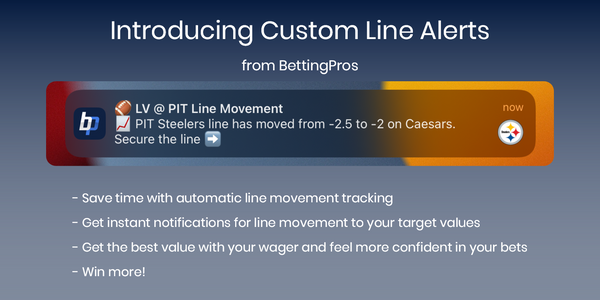 Looking to make a bet but the spread is just a little too big for comfort?
Our new Custom Line Alerts feature, available in the BettingPros app,* is the easiest way to find the best value on upcoming games based on line movement and allows you to bet with confidence.
Custom Line Alerts allow you to get to your target odds in the fastest way, saving you time by not having to check sportsbooks manually and constantly. Notifications keep you in the know by tracking any number of matchups at the same time, and we'll do the heavy work of tracking line movement for you.

Simply set up your target odds and receive instant notifications when a sportsbook meets your target value.
Make More Informed Bets
Custom Line Alerts give you increased control over your betting strategies, and setting alerts with targets can help you avoid the temptation of making impulsive bets. Feel more confident in your wagers by predetermining odds and lines you're comfortable wagering on, and sticking to your betting strategies.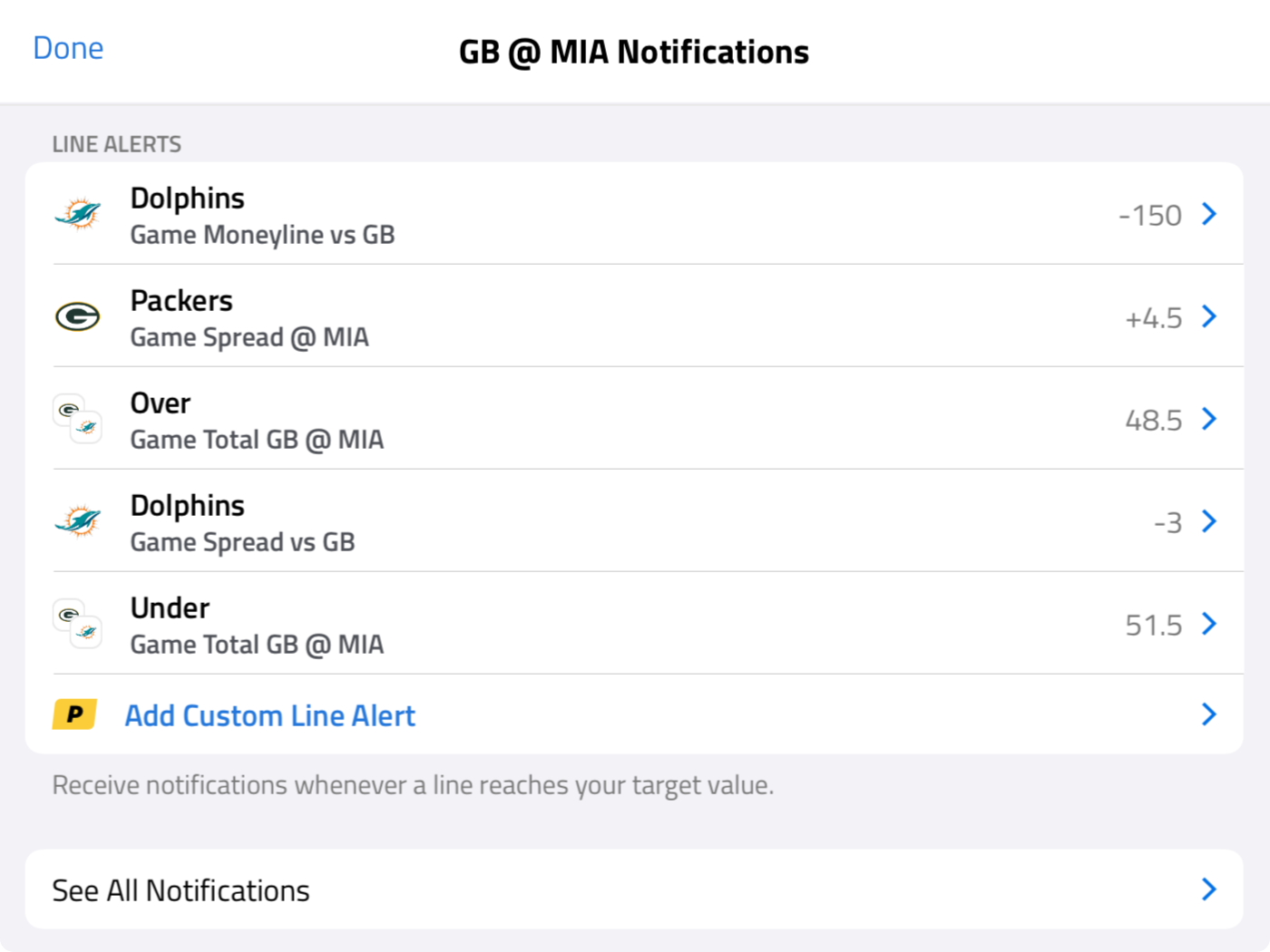 Have a specific idea of how a matchup might play out? Track both sides of a bet easily. With Custom Line Alerts, you can set multiple notifications and track any number of matchups and lines.
Getting Started
Start by tapping the notification bell for any matchup you want to follow. To set an alert, simply:
Select the bet type
Select the side of the bet you want a notification for
Set your target value
(Optionally) select which sportsbook to specifically track
Tap Add
It's that simple.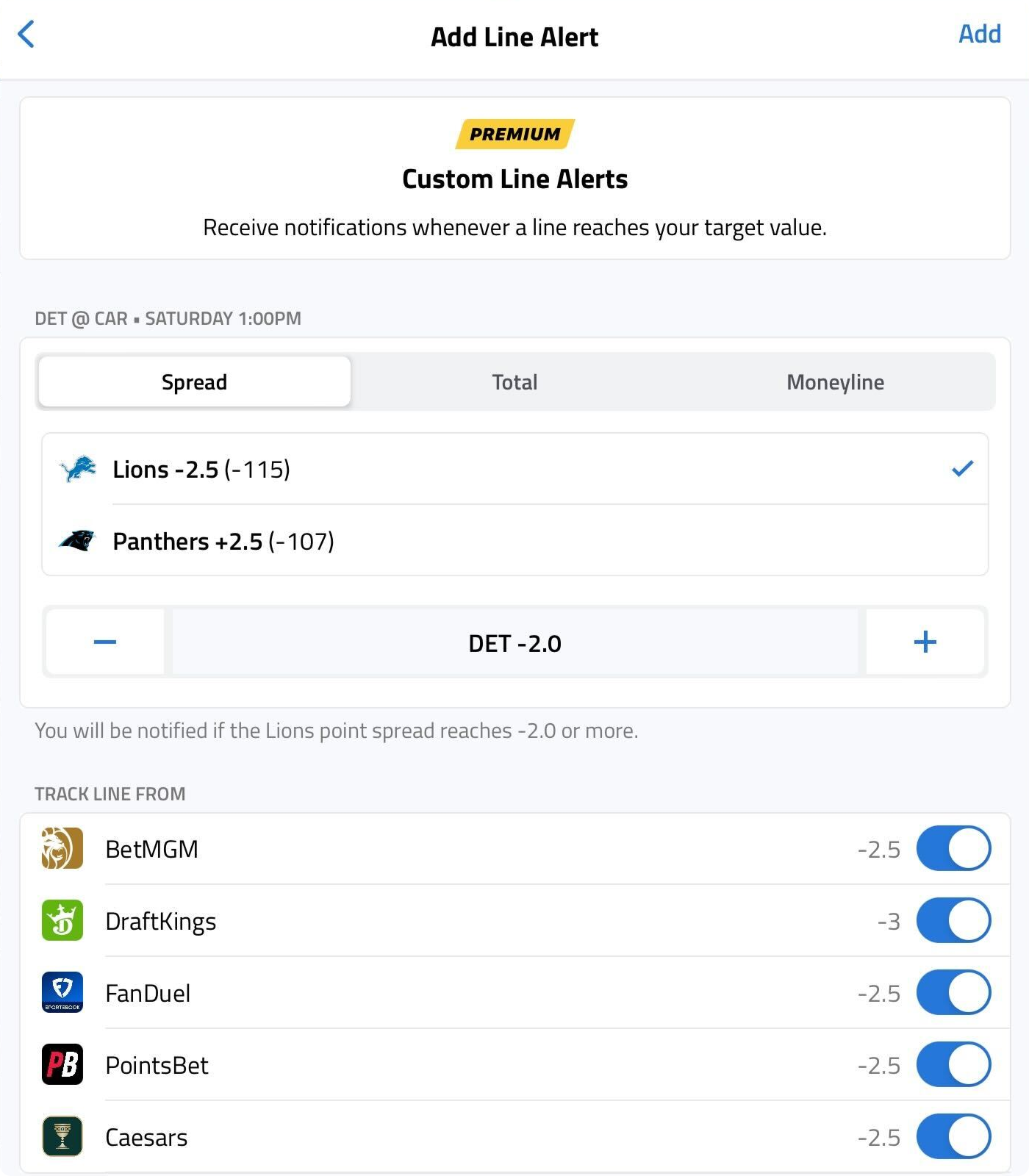 Custom Line Alerts are supported for all major sports and are available for Against the Spread, Game Totals, and Moneyline bets.
Track Your Custom Line Alerts
Simply navigate to any sport within the BettingPros app or to an individual matchup page and you'll see the Custom Line Alert button. The notification bell will show for any matchup you have an alert set for.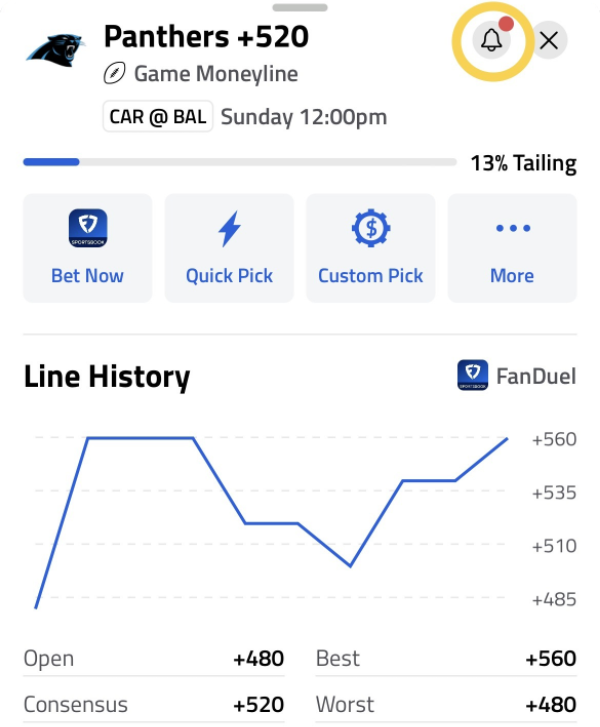 Tap on any bell, and navigate to See All Notifications to track all of your notifications at once.
View, modify, or remove your notifications at any time.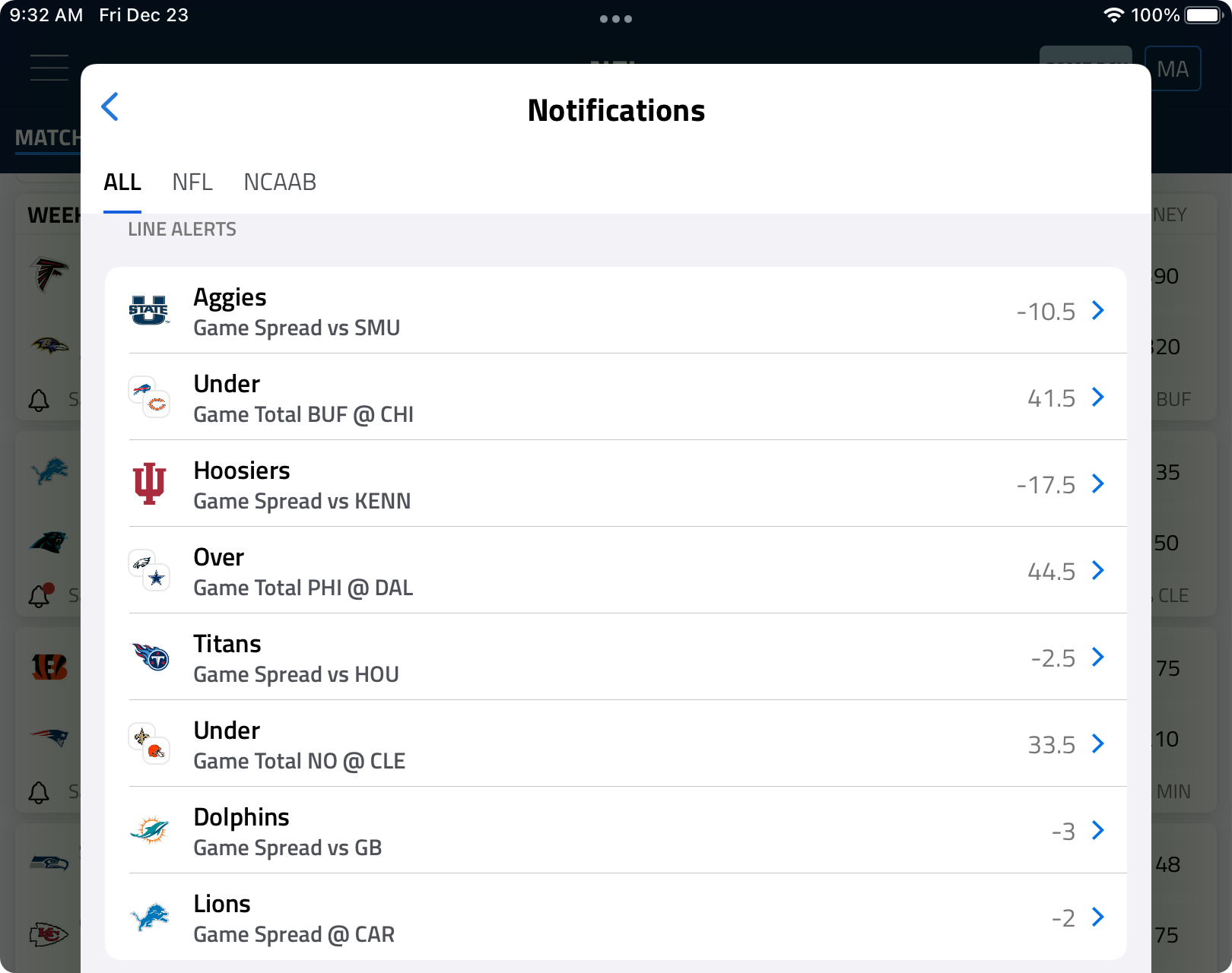 Custom Line Alerts - Available Now
Custom Line Alerts can be found on the BettingPros app and is available to all BettingPros premium members.
Not a premium member yet? Visit here to see how BettingPros Premium can help you beat the books.