[3/4/2020] Drafting for Championships: Fantasy Baseball 2020
Fantasy baseball season is here! Find out how to prepare for your drafts and start on the road to fantasy championships with Draft Wizard.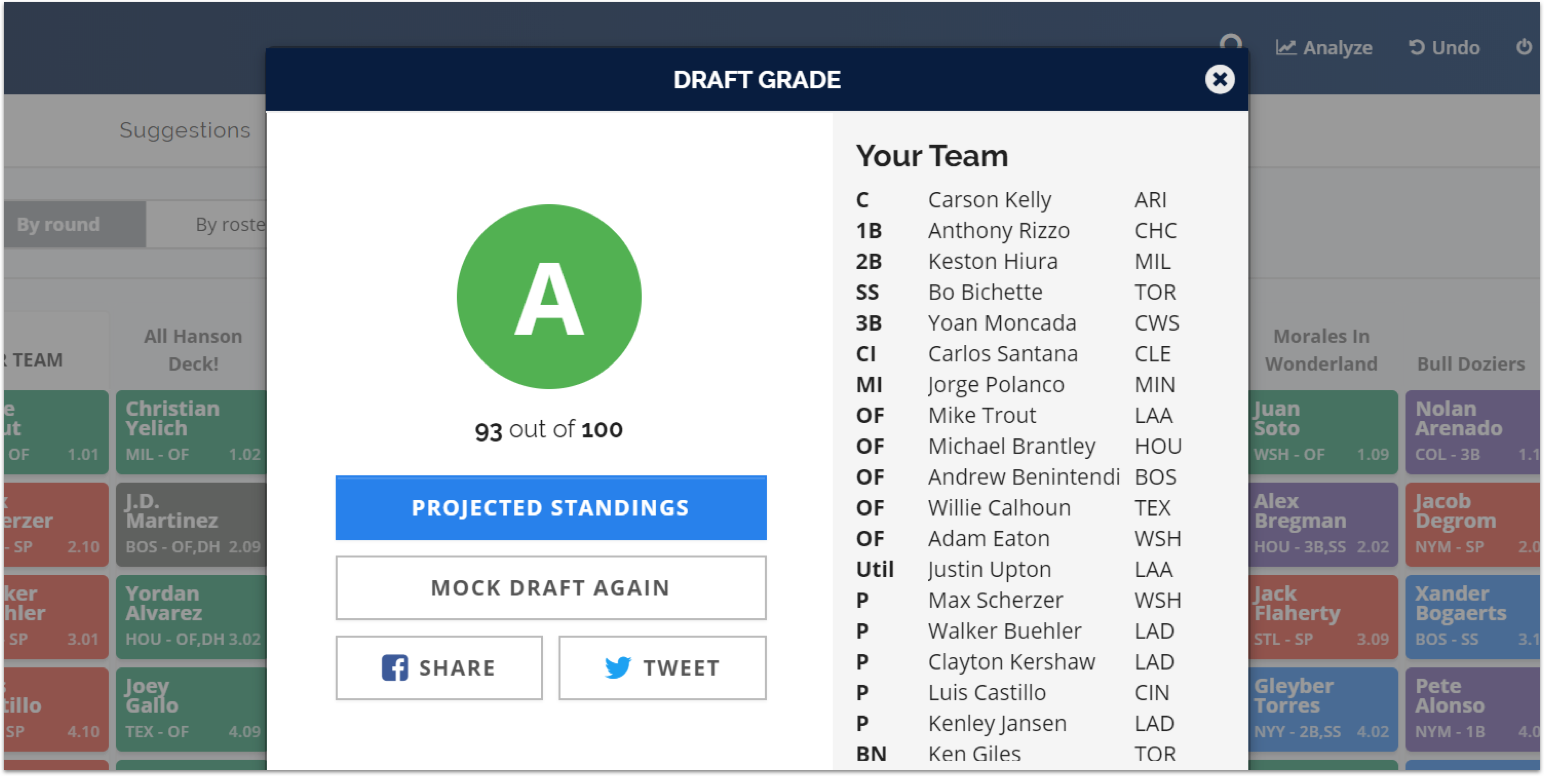 It has been a long but exciting winter. Tons of major moves have been made this off-season — Mookie Betts traded to the Dodgers, Anthony Rendon leaving the defending champion Nationals to play 3rd base for the Angels, and Gerrit Cole signing with the Yankees just to name a few.
But now, we are three weeks away from Opening Day and fantasy baseball season is here! If your draft is coming up and you're in need of some help this season, don't worry; we've got your back. Here are four ways we'll lead you on the right track to fantasy baseball championships in 2020.

Practice makes perfect. Start mock drafting with the Draft Simulator.
The best way to start preparing for your league is to complete mock drafts. The Mock Draft Simulator allows you quickly replicate the experience of a real draft, while getting the assistance of our expert rankings. When it is your turn to make a pick, our expert suggestions let you know which player you should draft.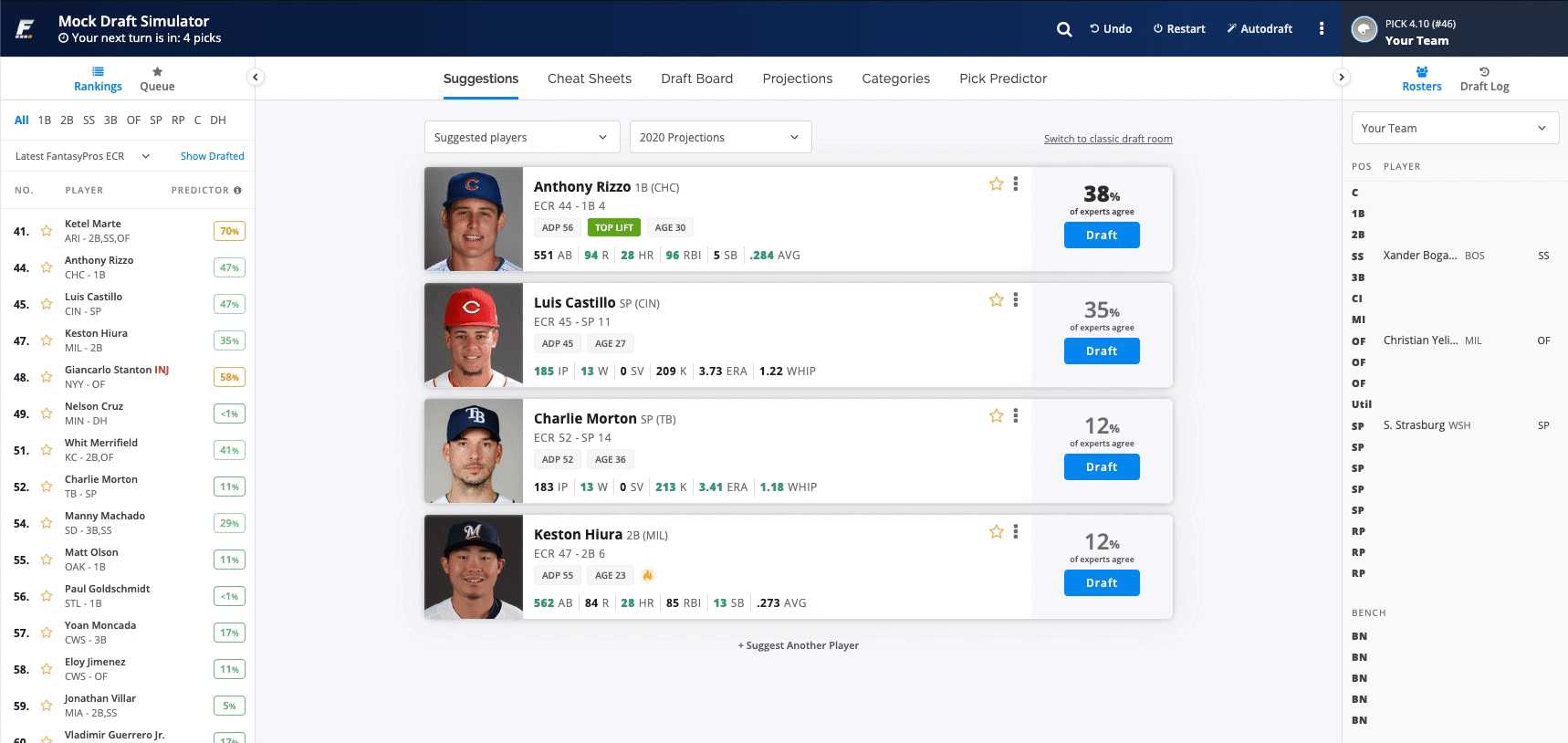 Additionally, you can learn more about the players and their respective strengths and weaknesses.
Within the Player Suggestions queue, you can view stats, projections, news, and notes at a glance.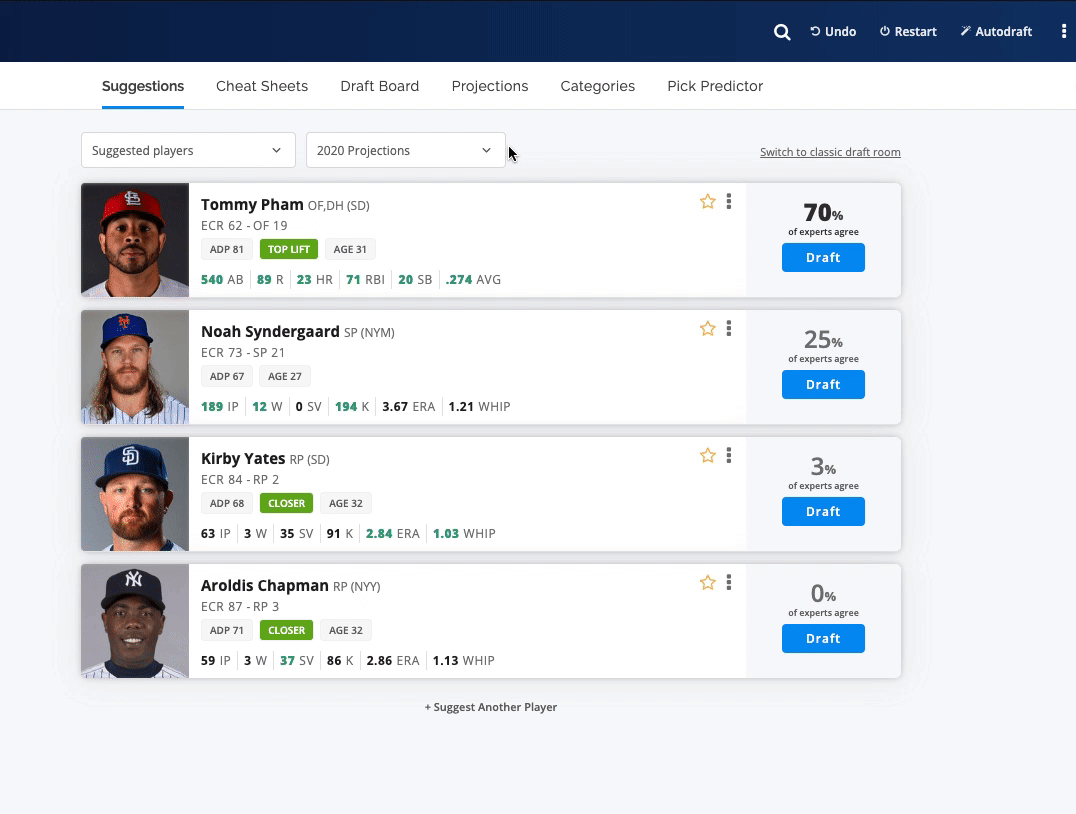 During your draft, it is important to keep track of  how your team is projected to perform in each category, and which categories you should target in future rounds. The Categories tab in the Draft Simulator allows you to see how you stack up against other teams. Keep in mind that targeting players that mainly specialize in one category like Steals (ex. Mallex Smith) or Saves (ex. Kenley Jansen) may hurt your team's production in other categories.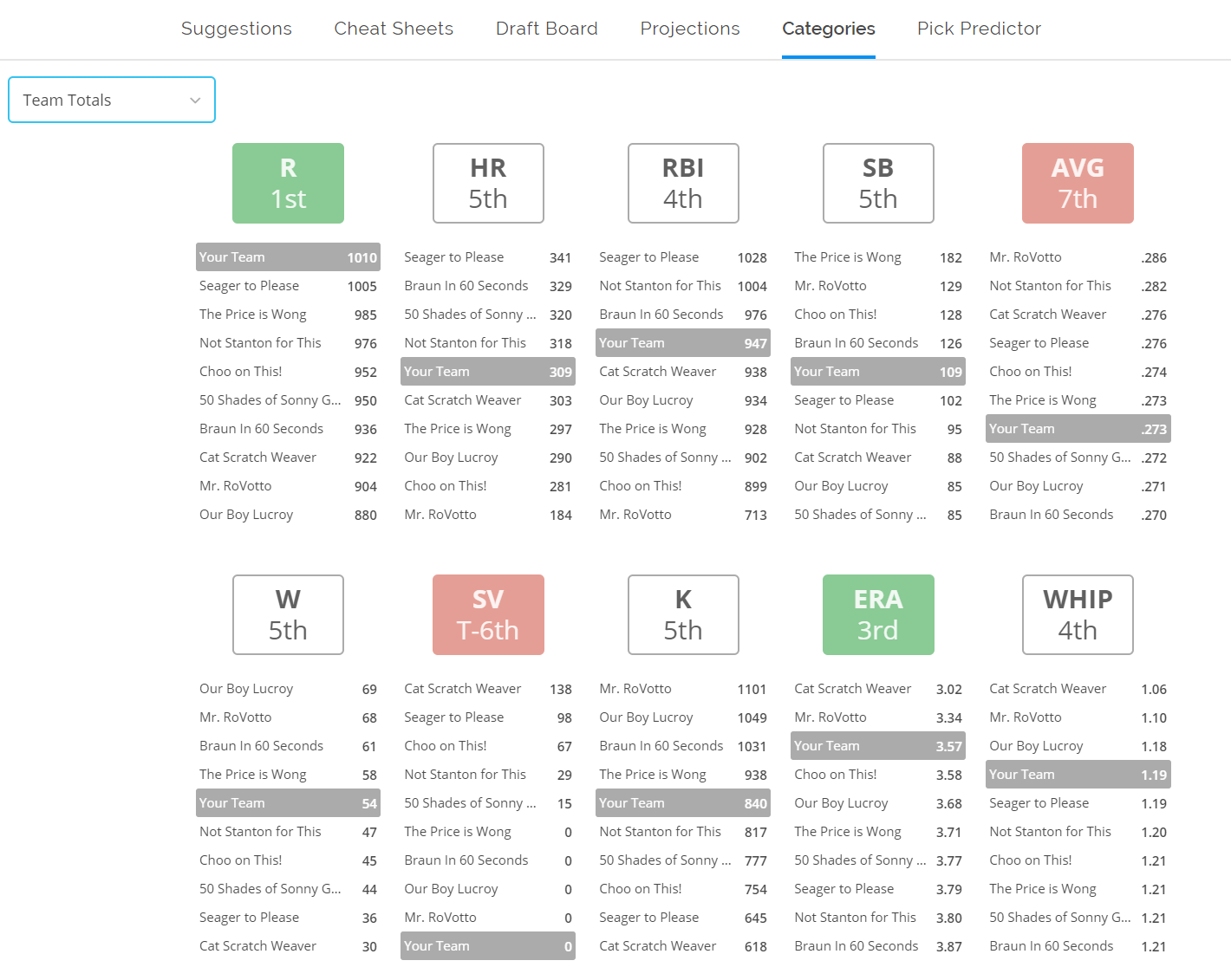 After you're done mock drafting, you can look back at your previous drafts that are saved in Draft Wizard. See where you're doing well and get feedback using the Draft Analyzer that appears after each mock draft.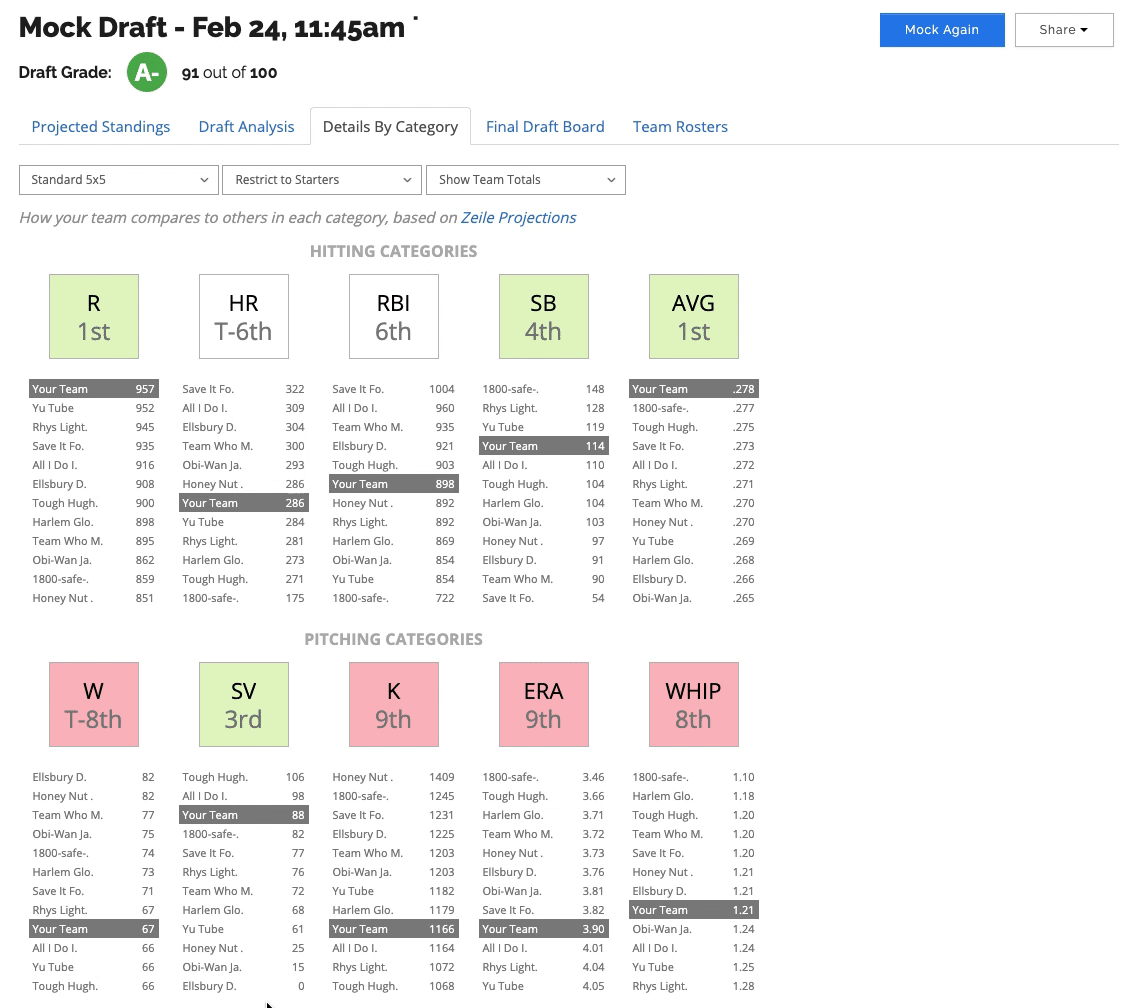 Continue to build the foundation of your draft strategy by creating the best cheat sheet.
With the Cheat Sheet Creator, we help you build a cheat sheet based on your league settings. When creating a new cheat sheet, the Cheat Sheet Creator will leverage our expert consensus rankings and Zeile Projections.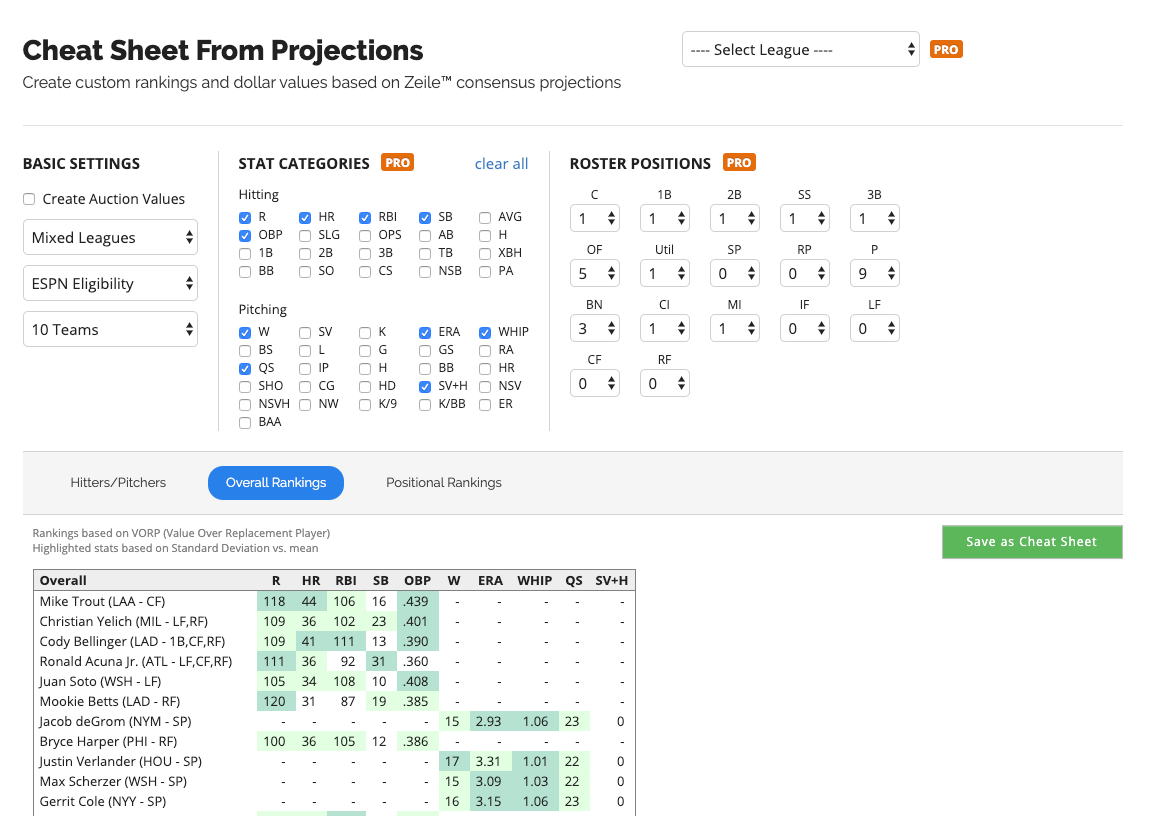 Once you've completed some mock drafts and learned more about the players, you can start editing your cheat sheet based on your preferences. Drag-and-drop to move players up and down the rankings order. To take it a step further, you can mark players you want to target or avoid with our player tags feature. You can also create custom tags with your own tag names and colors.
Prepare for your drafts on the go with the Draft Wizard mobile app on iOS or Android.
Your leagues and cheat sheets are available in the palm of your hand. Mock draft in minutes -- wherever, whenever. Being able to knock out a quick mock draft during your spare time while in transit to your next destination, during your lunch break, or lying in bed before you go to sleep is super convenient and fun.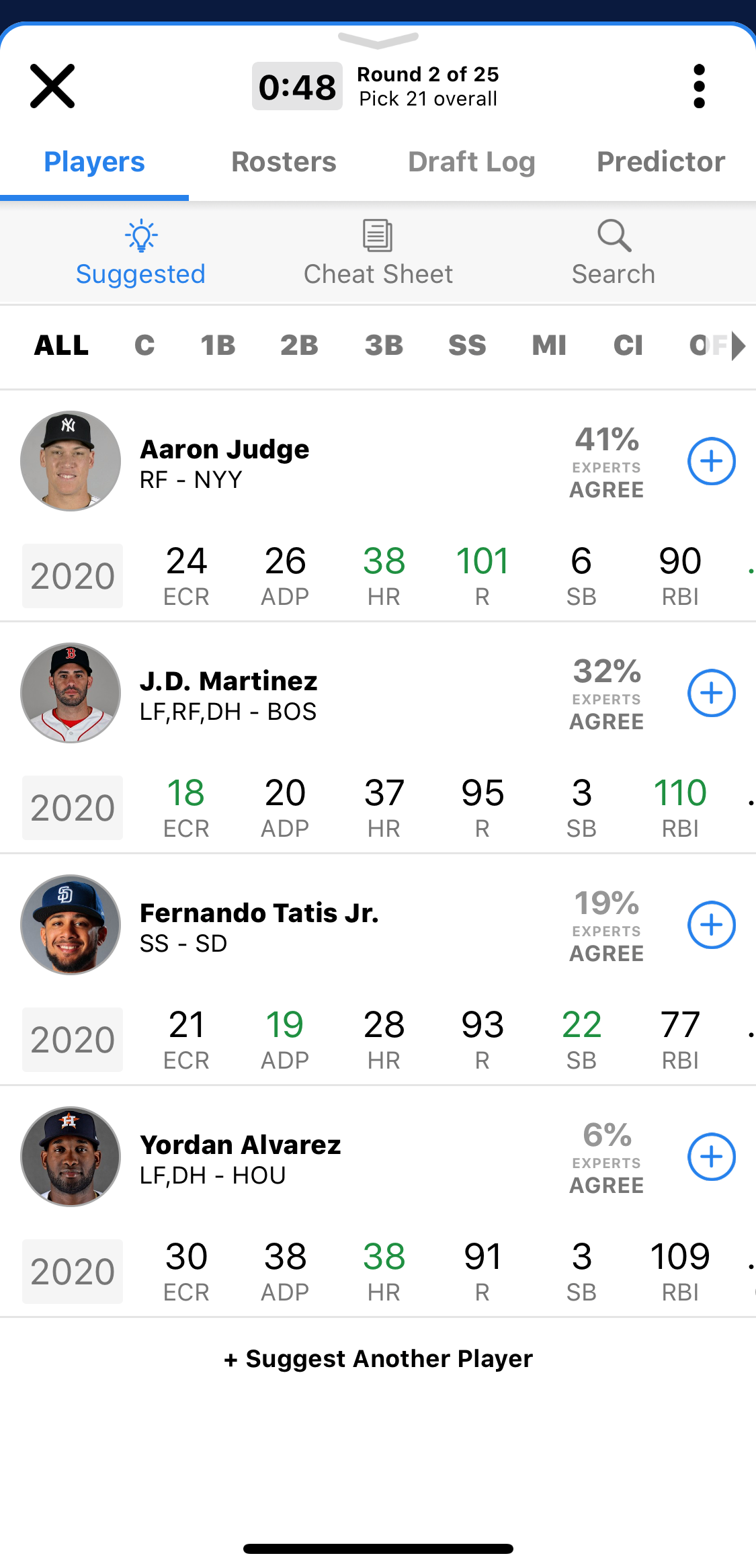 You'll always have an advantage because you'll be getting updates and tips first before your leaguemates. Receive notifications that link to breaking news and fantasy baseball articles to stay informed on the latest spring training trends.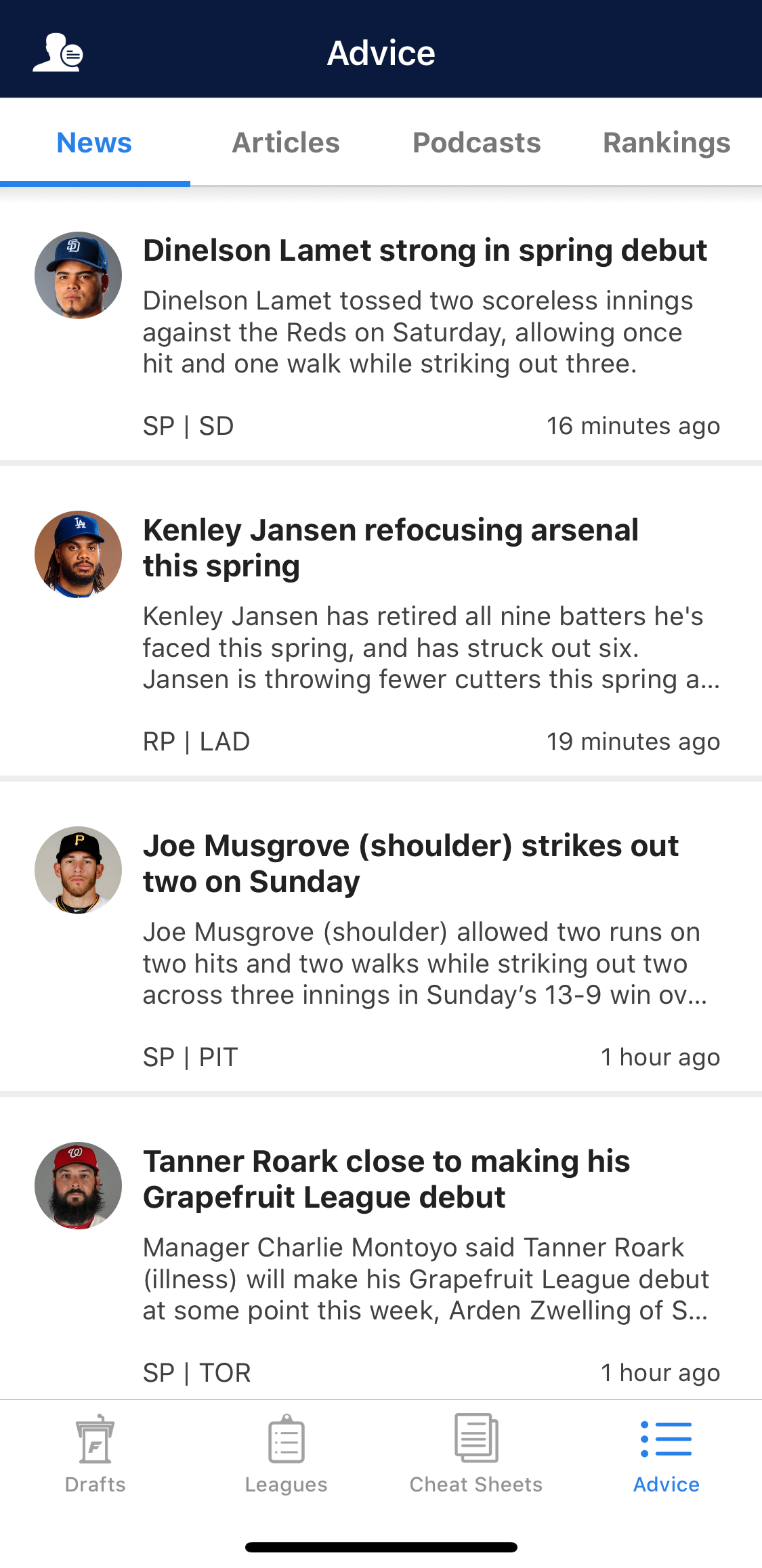 Be ready for any curveballs. Draft like a pro with the Draft Assistant.
Draft day can be nerve-wracking, and being on the clock can be stressful. The Draft Assistant will eliminate your worries, as it will help you make good decisions on the spot during your draft and will lead you towards making expert picks.

Our Chrome Extension seamlessly integrates with your online draft room and allows you to conveniently view your personalized cheat sheet and expert suggestions. The Pick Predictor updates after each pick and will let you know the chances a player will be available in the next round so you can stay one step ahead of the game.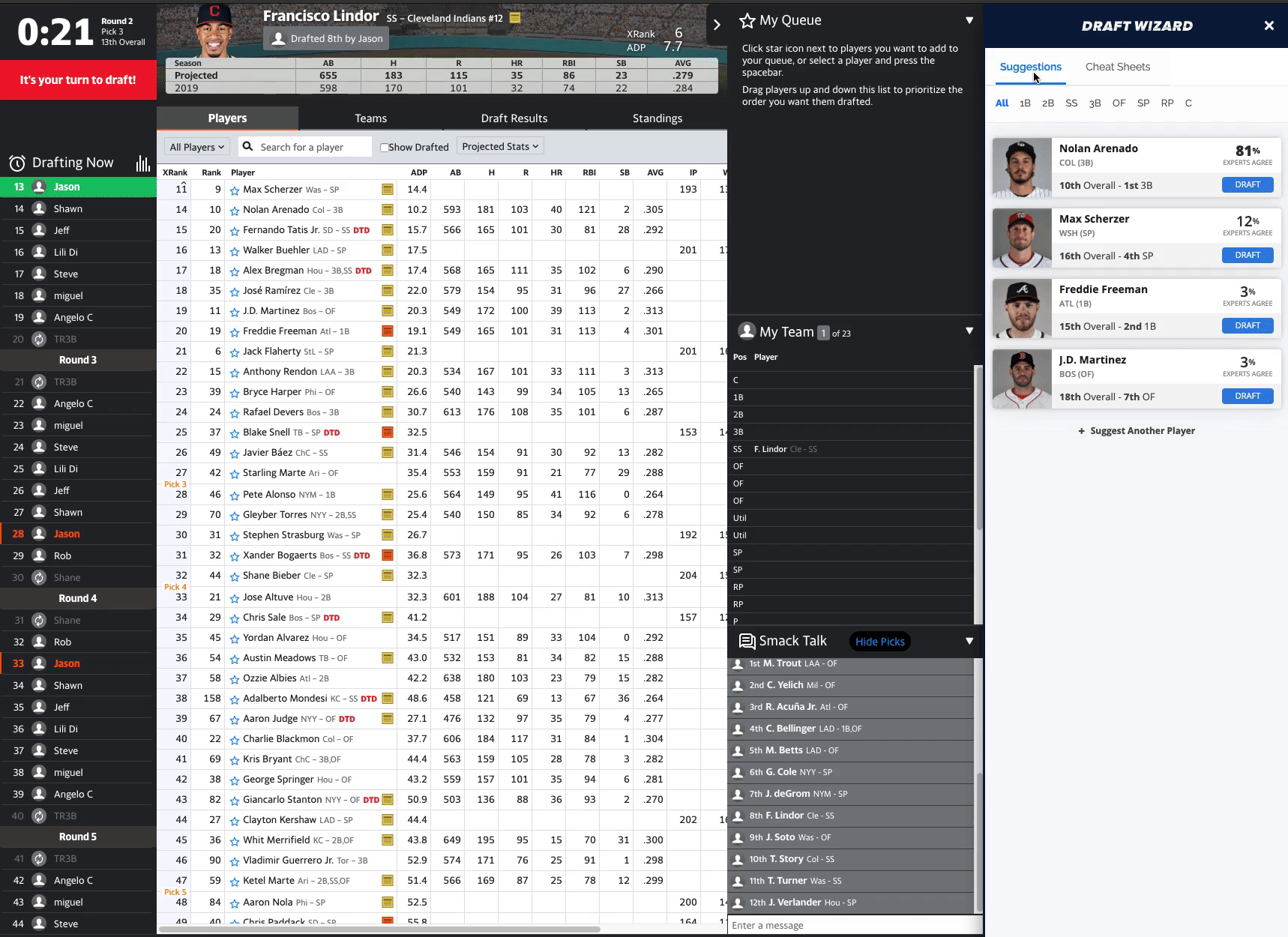 Switch to the main draft assistant window during your draft to view your strengths and weaknesses of your team, and examine any opportunities for improvement.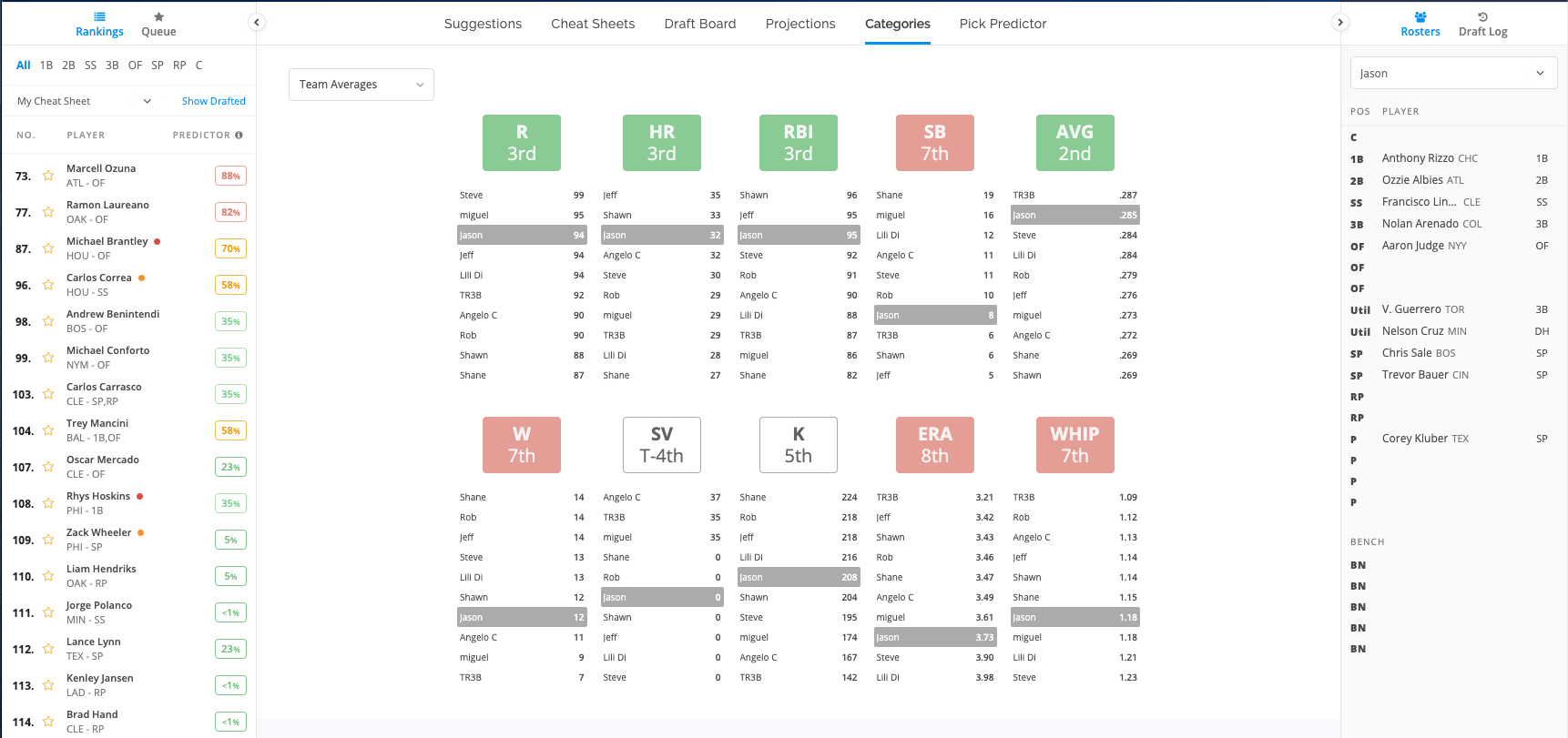 It's time to dominate your drafts. Add your league in Draft Wizard or simply start mock drafting – and start on the road to your fantasy championship now.