[11/12/2021] Fantasy News & Scores Android: The Best News App Just Got Better
Our popular Fantasy News app & Scores app for Android was updated with a brand new design to make it easier than ever to get breaking Fantasy news across all sports. And, with the addition of Game Day, you can keep track of all Fantasy action in real time.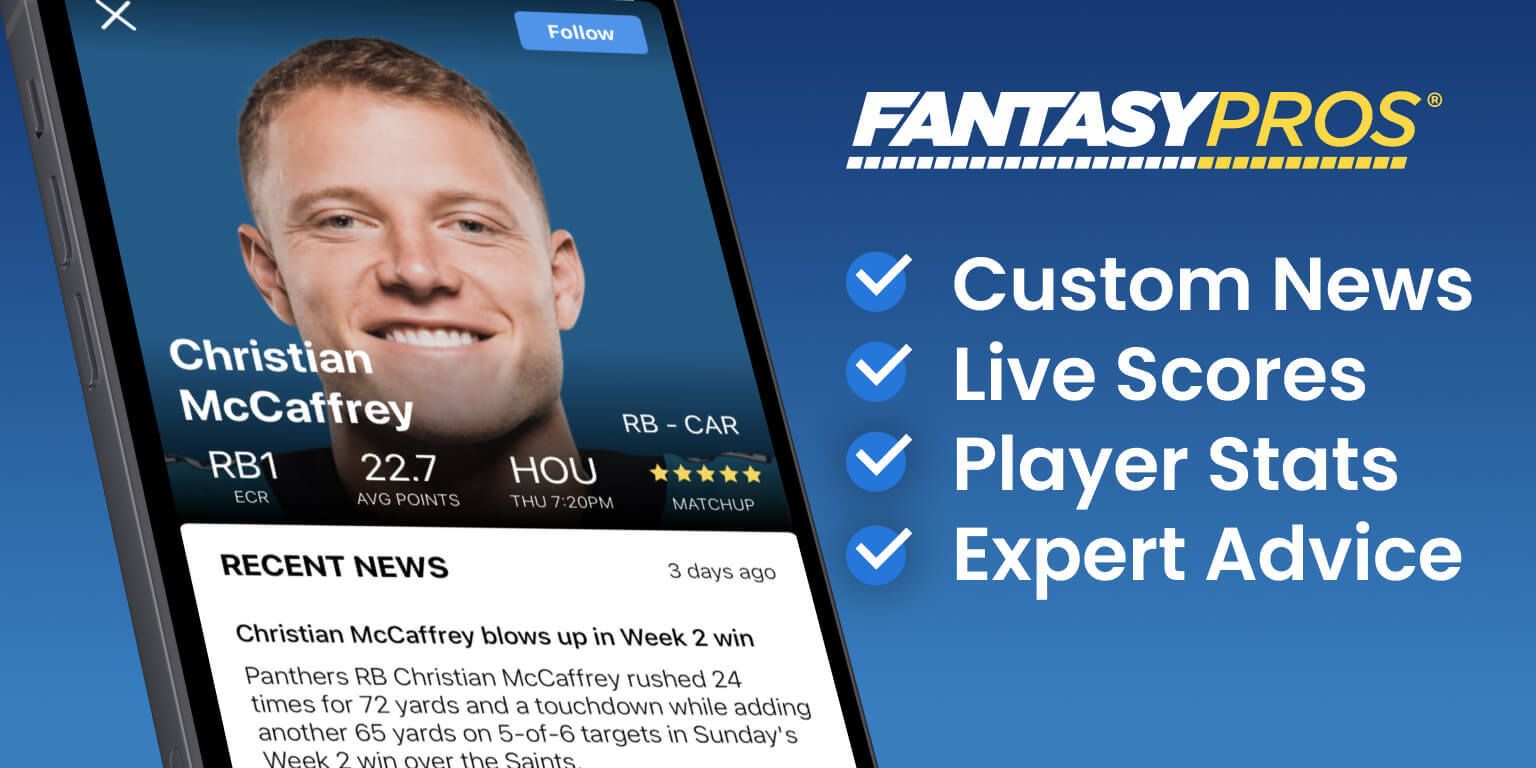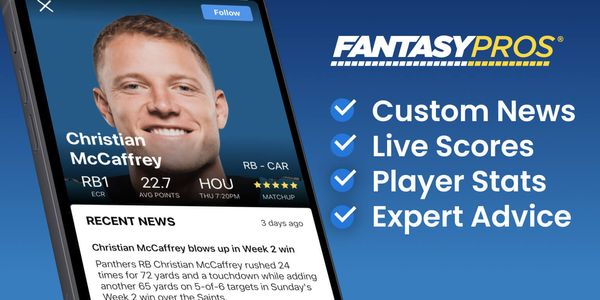 In fantasy sports, your players aren't signed to multi-year deals. You can add, cut, or trade players within seconds, and decide which players to start or sit up until seconds before kick-off. This means you need to quickly and easily have access to the latest sports news.
Fantasy News and Updates: Stay Ahead of Your Competition
Our Fantasy News App for Android has always given you speedy access to the latest news across the NFL, NBA, MLB and NHL, with the ability to choose which players to follow and receive notifications for highly relevant news. Previously this required each user to manually configure and choose which players to follow. Now, you can sync your fantasy league from any of the supported hosts to automatically follow all of the players on your teams.
If you have already synced your league to FantasyPros on the website or in one of our other apps, such as My Playbook or Draft Wizard, all you have to do is login to the Fantasy News & Scores app and you'll be able to follow all of your players in one go.
New Design
We have completely updated the app with an improved look and feel. You can easily switch between sports, select which players you want to focus your attention on, and swipe between views.
Check breaking news, live scores, articles, videos and podcasts all in a simple new interface.
Customized News Feed
View the latest information across the entire league. Or, check in on select players you are following - it's all up to you. Your customized news feed will give you a quick glimpse on each player, as well as the relevant fantasy impact that news may have. Filter by type of news, see players on your favorite team, and view specific positions across any sport (if anyone is willing to trade an RB1, please let me know).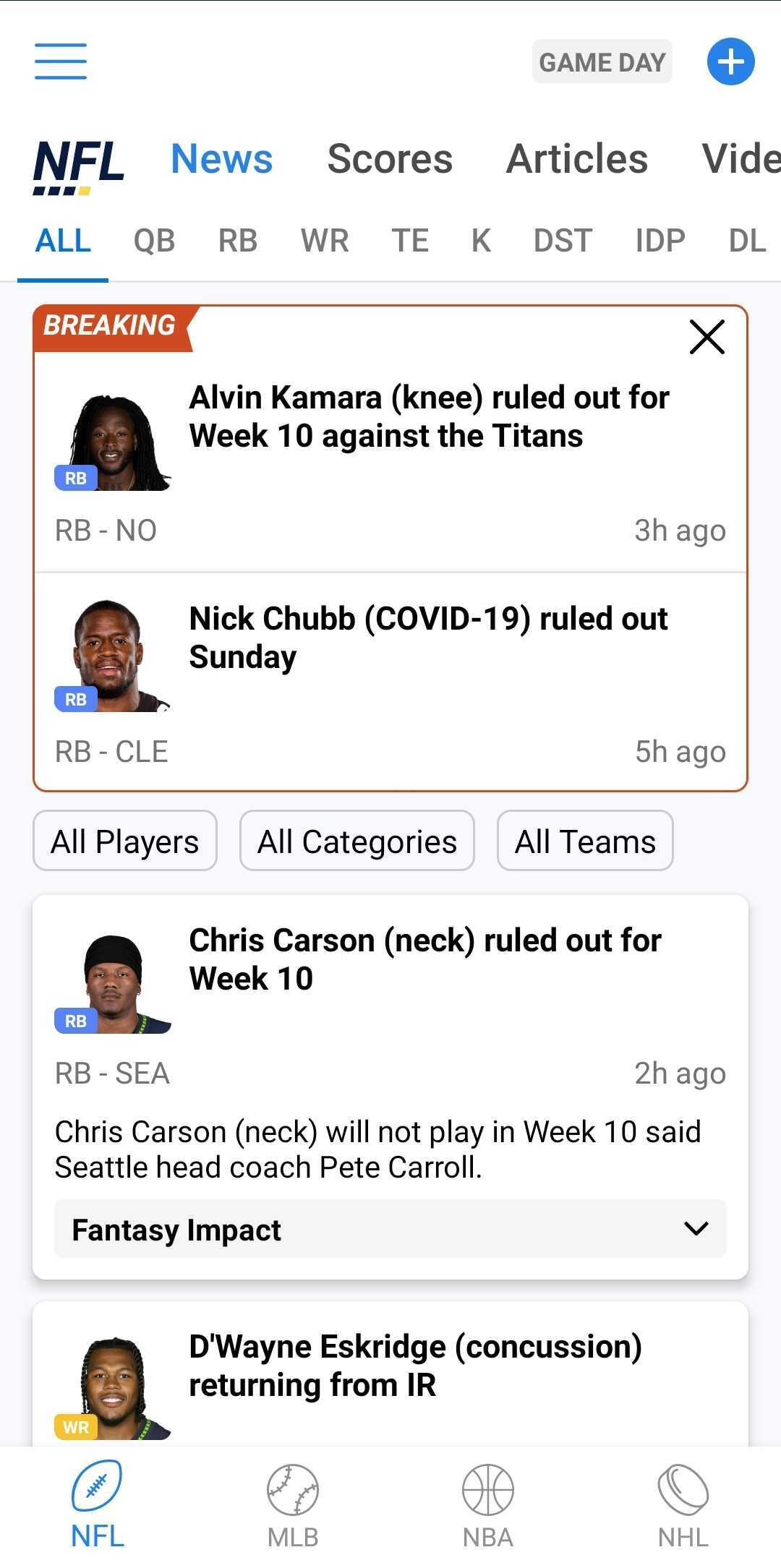 By following players (both automatically and manually), you are also able to receive push notifications to get to the breaking news before your league mates. Be the first to learn who may be out this week and grab their handcuff before your league mates.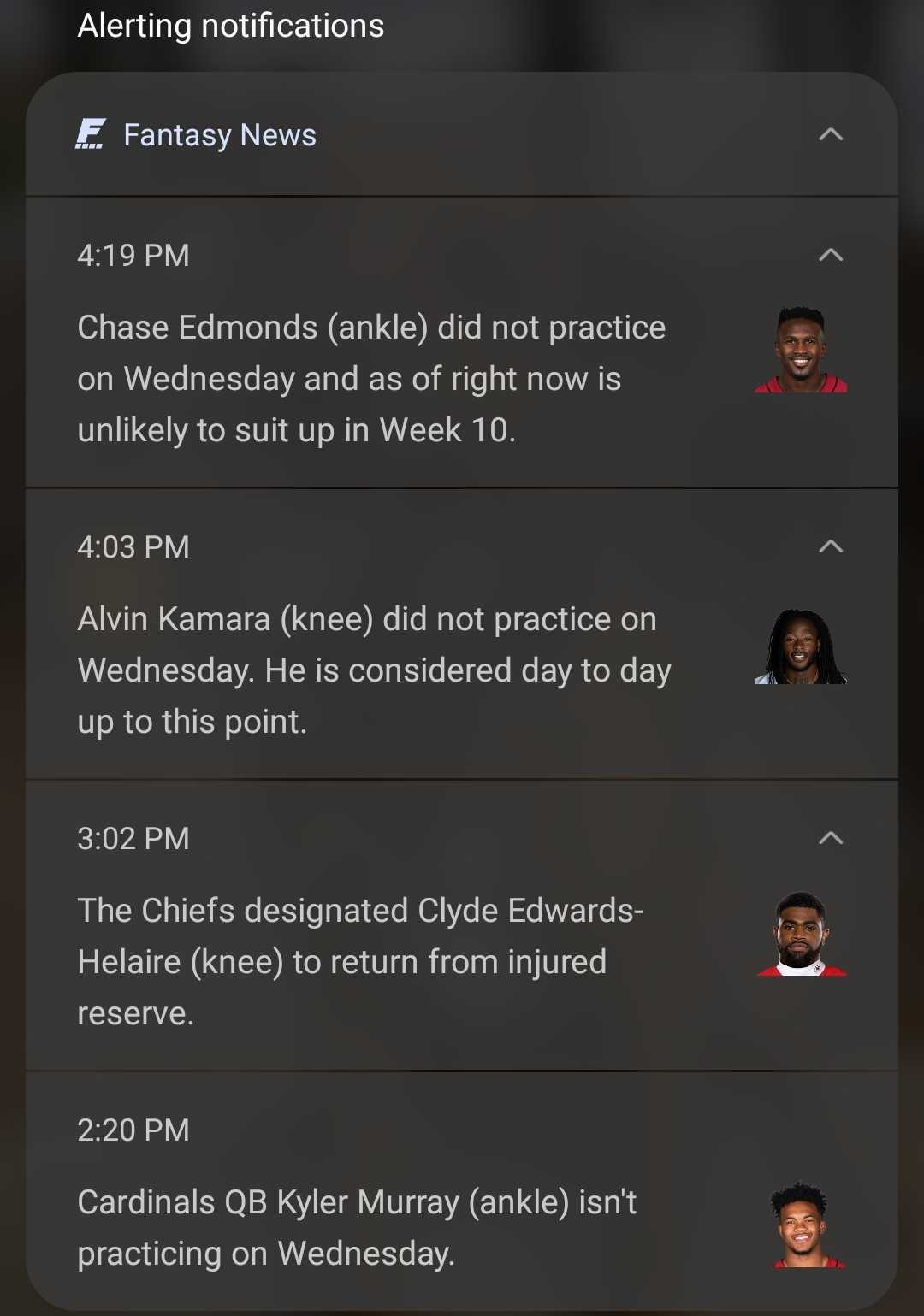 Live Fantasy Plays and Scores
You will also now find live game information across all sports. View live scoring, player and team stats, and betting information in the Scores tab.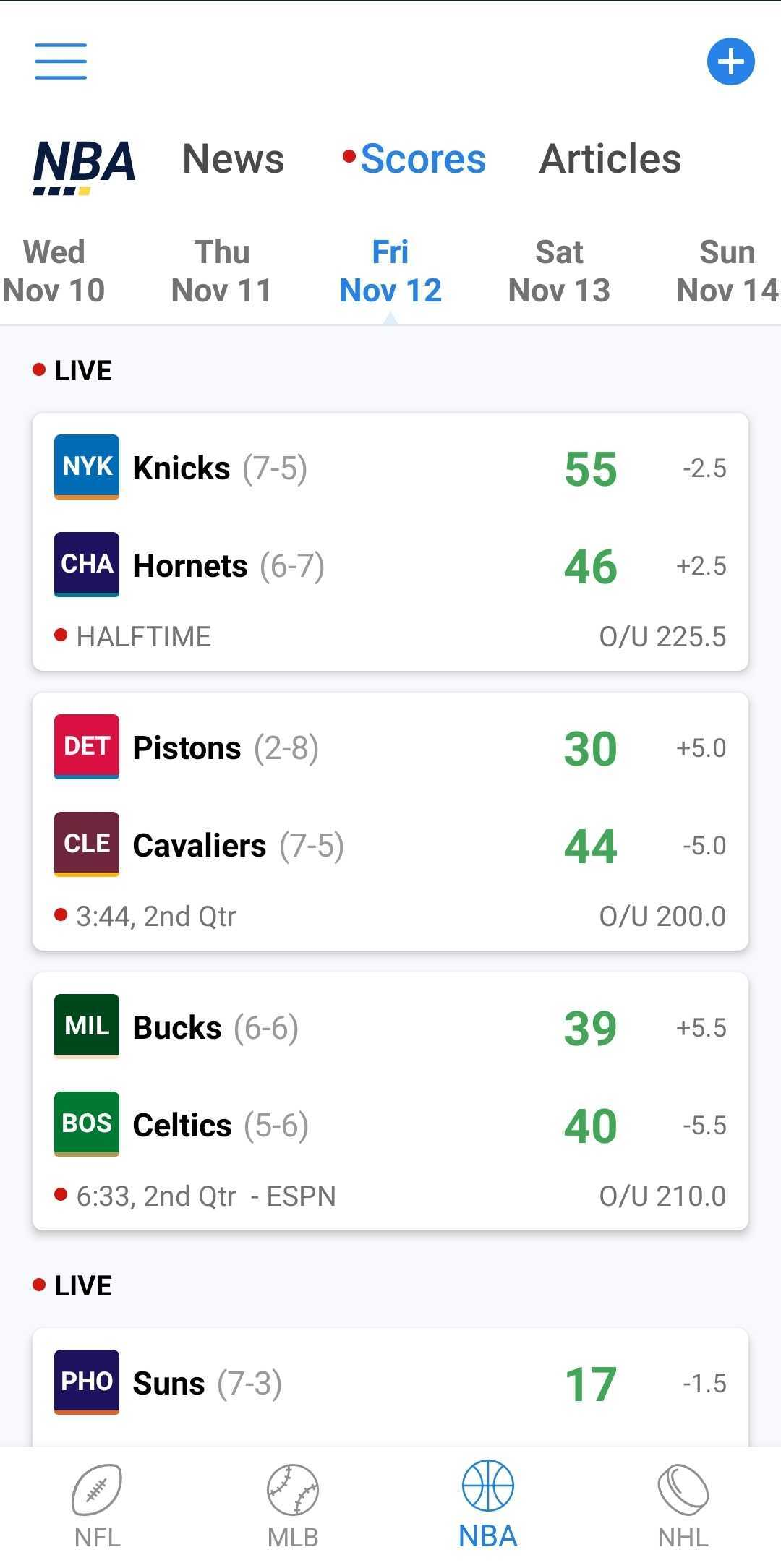 Tapping on any of the games will show you scoring breakdown, player stats, game plays, and the fantasy feed, which breaks down every fantasy relevant play in the game as it happens live.
The fantasy feed will display fantasy point totals for each play – an exciting new way to keep tabs on players and easily view who's putting up numbers for (or against) your team.
Game Day: Fantasy Leaders and Stats in Real Time
Game Day, also available on the web and in our My Playbook mobile app, is now accessible in the Fantasy News & Scores app. You can view live game statistics and fantasy leaders all with a few taps.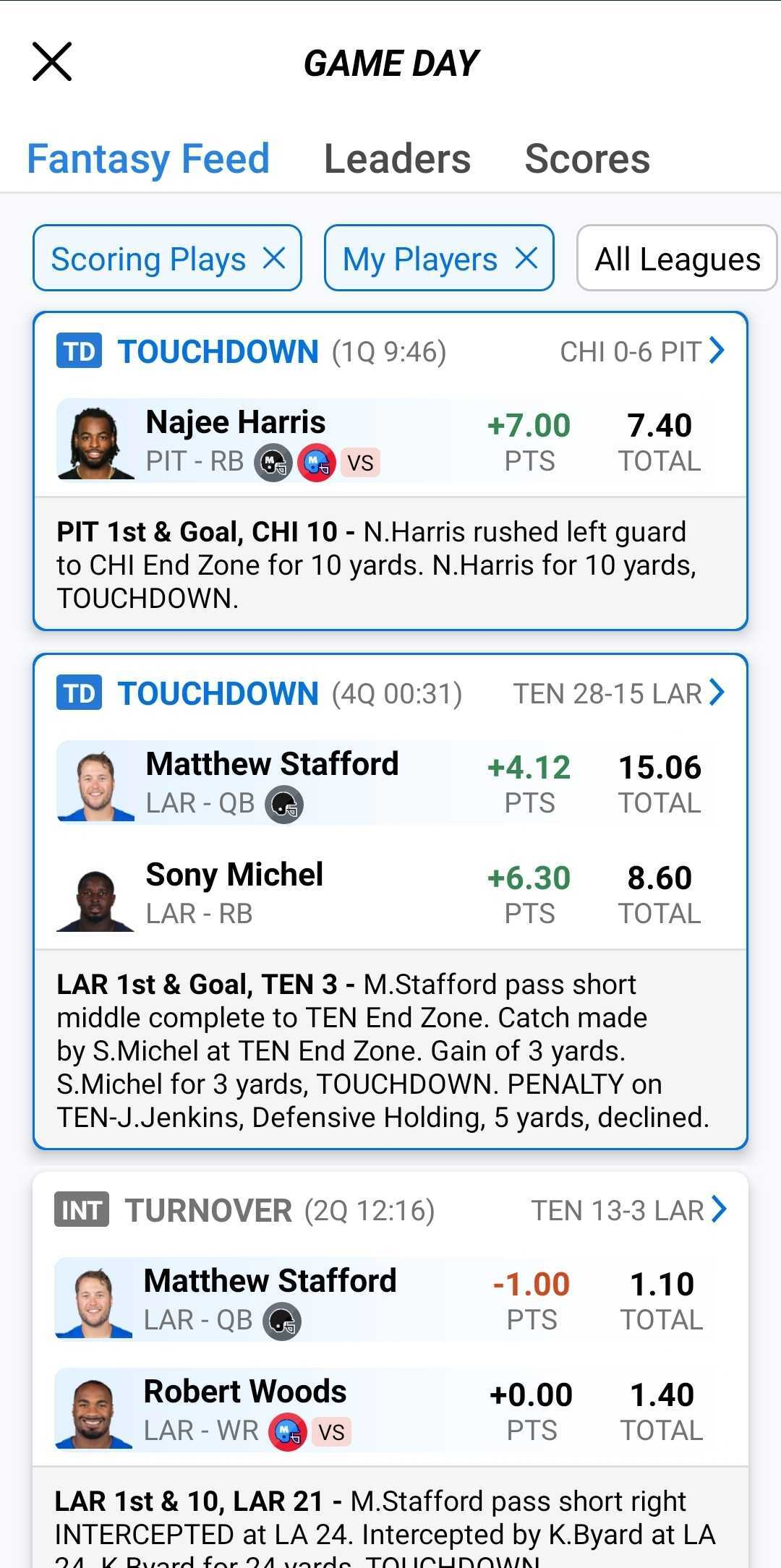 During the NFL season, Game Day will feature every fantasy relevant play across the league in a single feed. If you sync your leagues, Game Day will also show you which players you own on all of your teams, who you might be facing, and see which players are available.
Additionally, you'll find a leaderboard to see which players are performing best week to week and how your players stack up.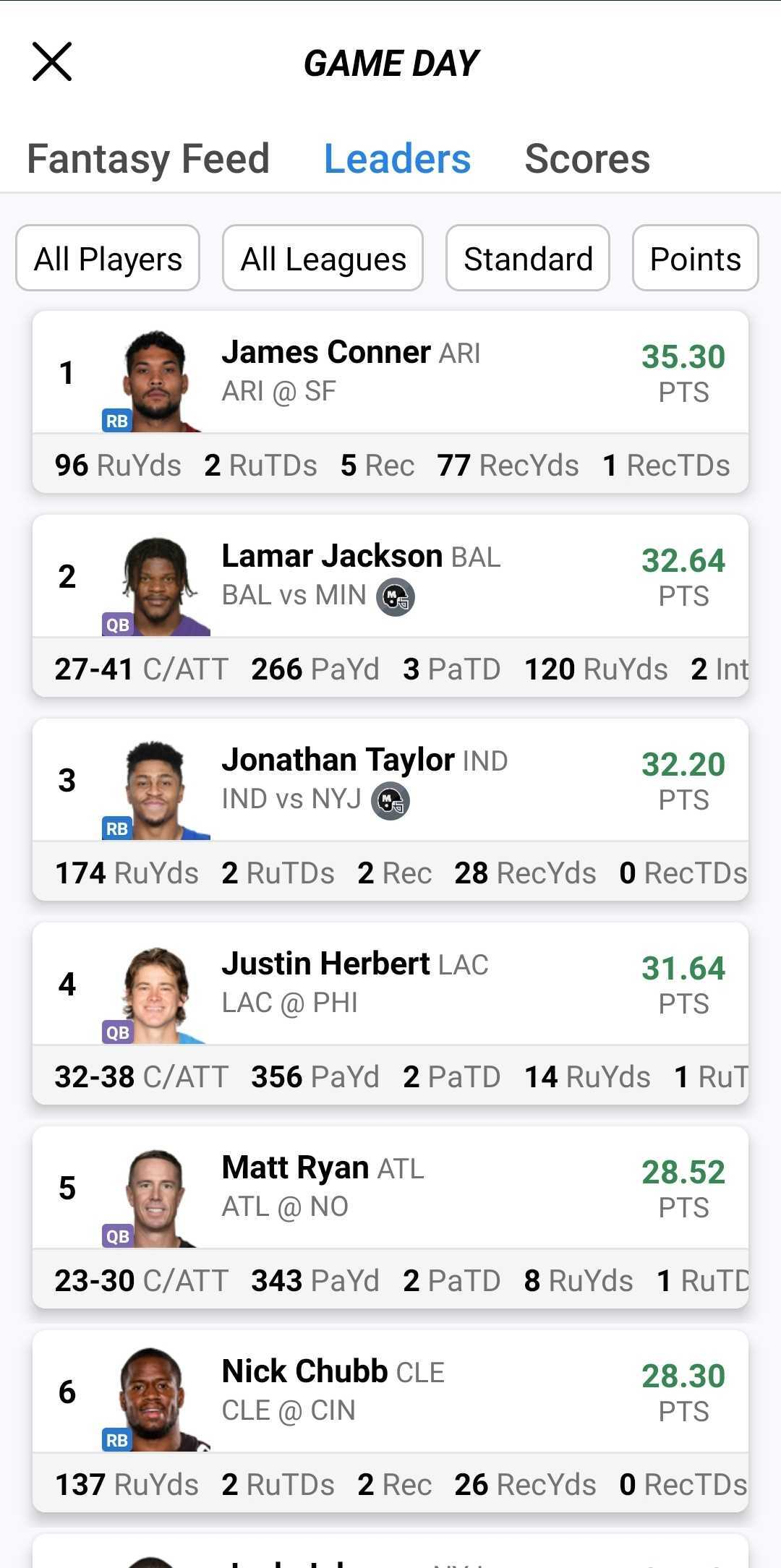 Expert Advice and Analysis from the Pros
Access our expert advice and analysis all season long at the tip of your fingers. Find all of our articles, videos and podcasts consolidated into the Fantasy News & Scores app so you are always up to speed and ready to make that waiver wire add, informed Start/Sit decisions, and know whether that trade is as good as it sounds.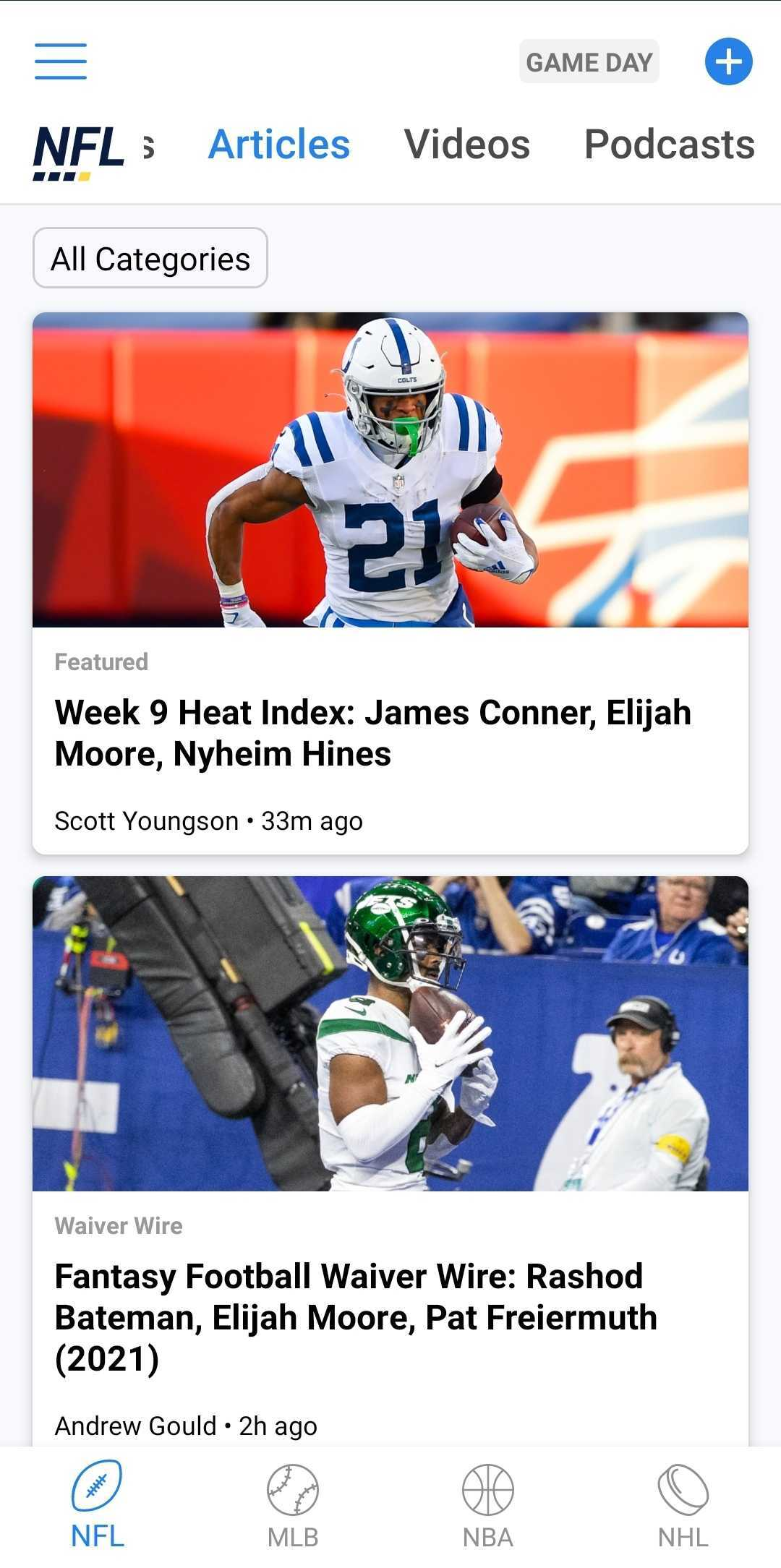 Check out this major update to the Fantasy News & Scores app in the Google Play Store for free today!