BettingPros Site Refresh: A Brand New BettingPros.com Experience
BettingPros is proud to unveil a complete website redesign with one goal in mind: helping you win more bets. Complete with new tools and optimized for desktop or mobile use, check out the new BettingPros.com!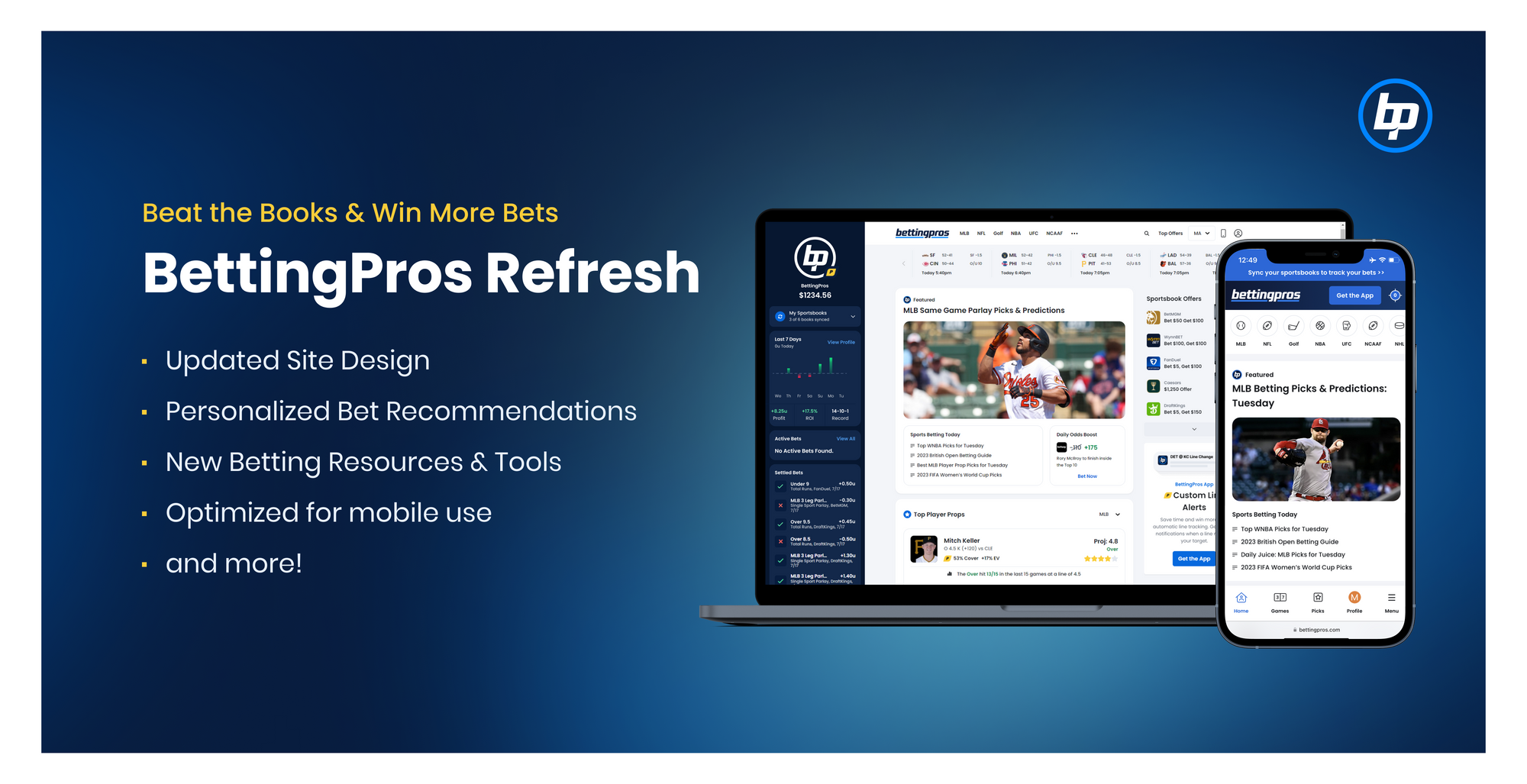 Welcome to the brand new BettingPros.com!
As you might notice, things look a bit different.

Our team has been hard at work to improve your experience with a single goal: make it easier for you to make winning sports bets.
That's why we've recently redesigned the site to make getting the best sports betting information and analysis quicker and easier.
You'll still find all of the info, tools, and resources you know and love - plus a little more along the way.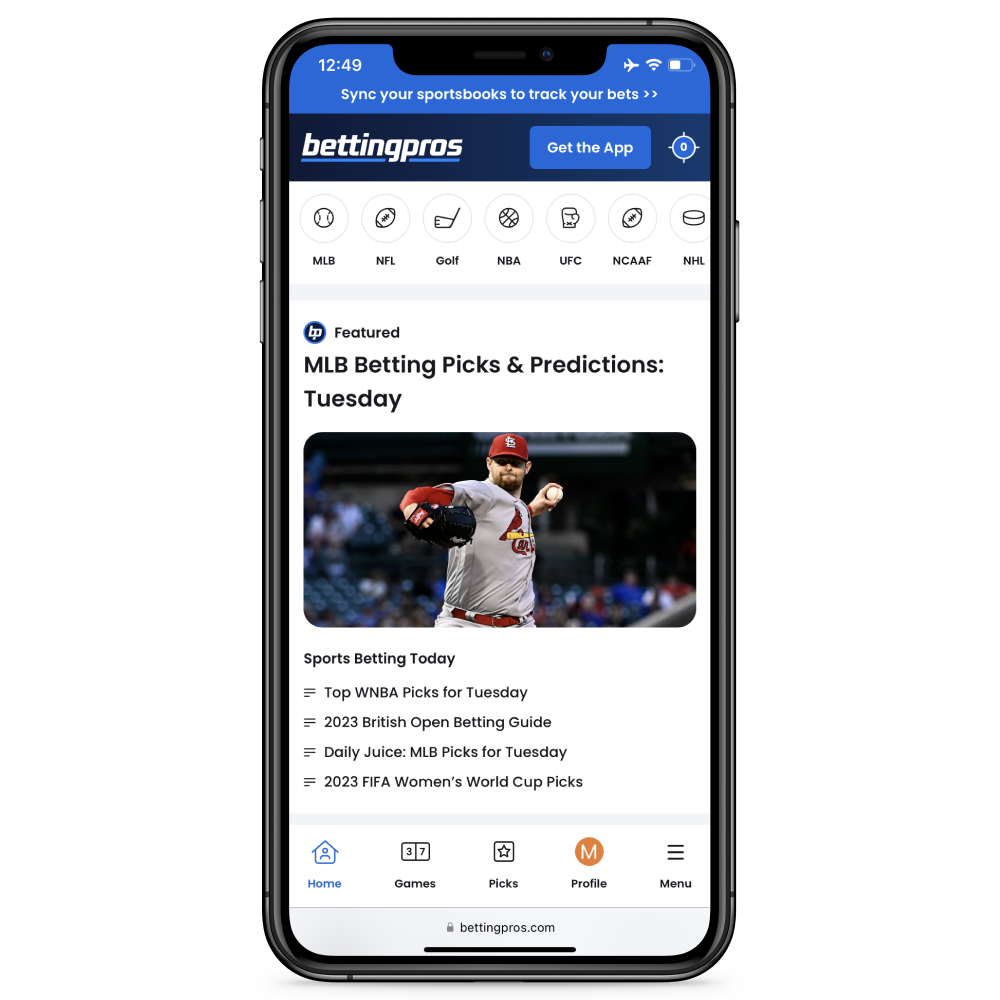 So, let's dive deeper into some of the biggest changes for both desktop and mobile experiences.
A Personalized Experience
The first thing you might notice is a brand-new betting hub on the sidebar.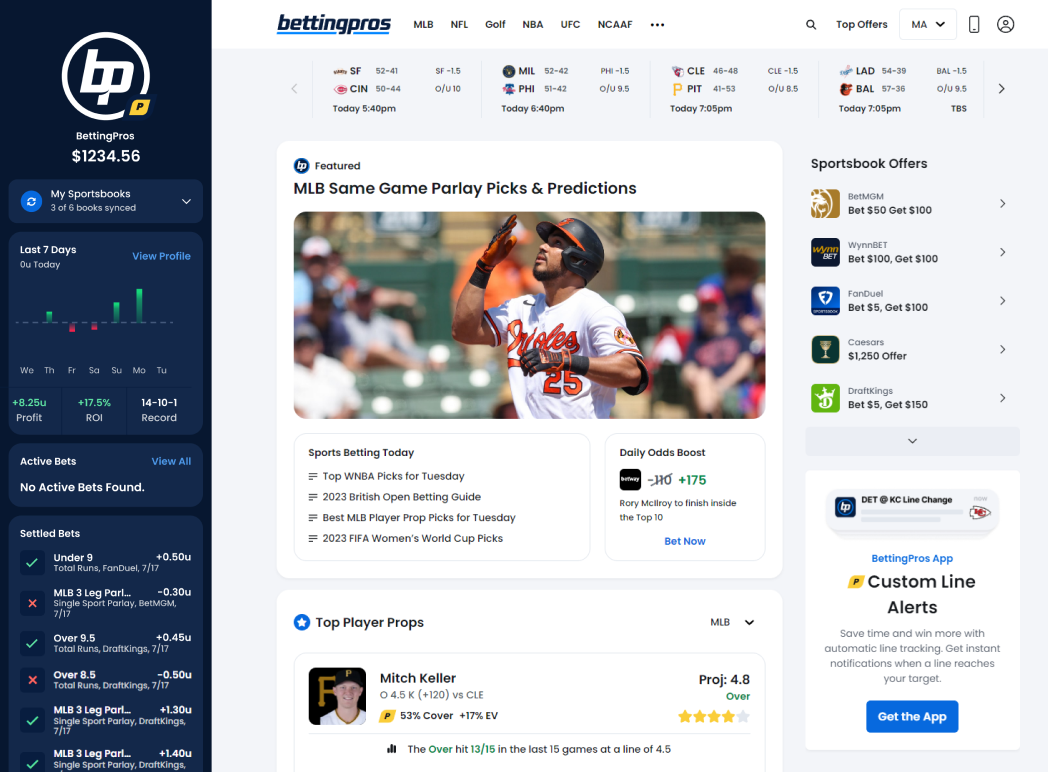 Get access to all of your current betting information, including your balance across sportsbooks, current sportsbook sync status, and a glimpse into your active and settled bets and picks all in one place.
The sidebar will stay with you throughout the site to compare your past and current bets with upcoming opportunities.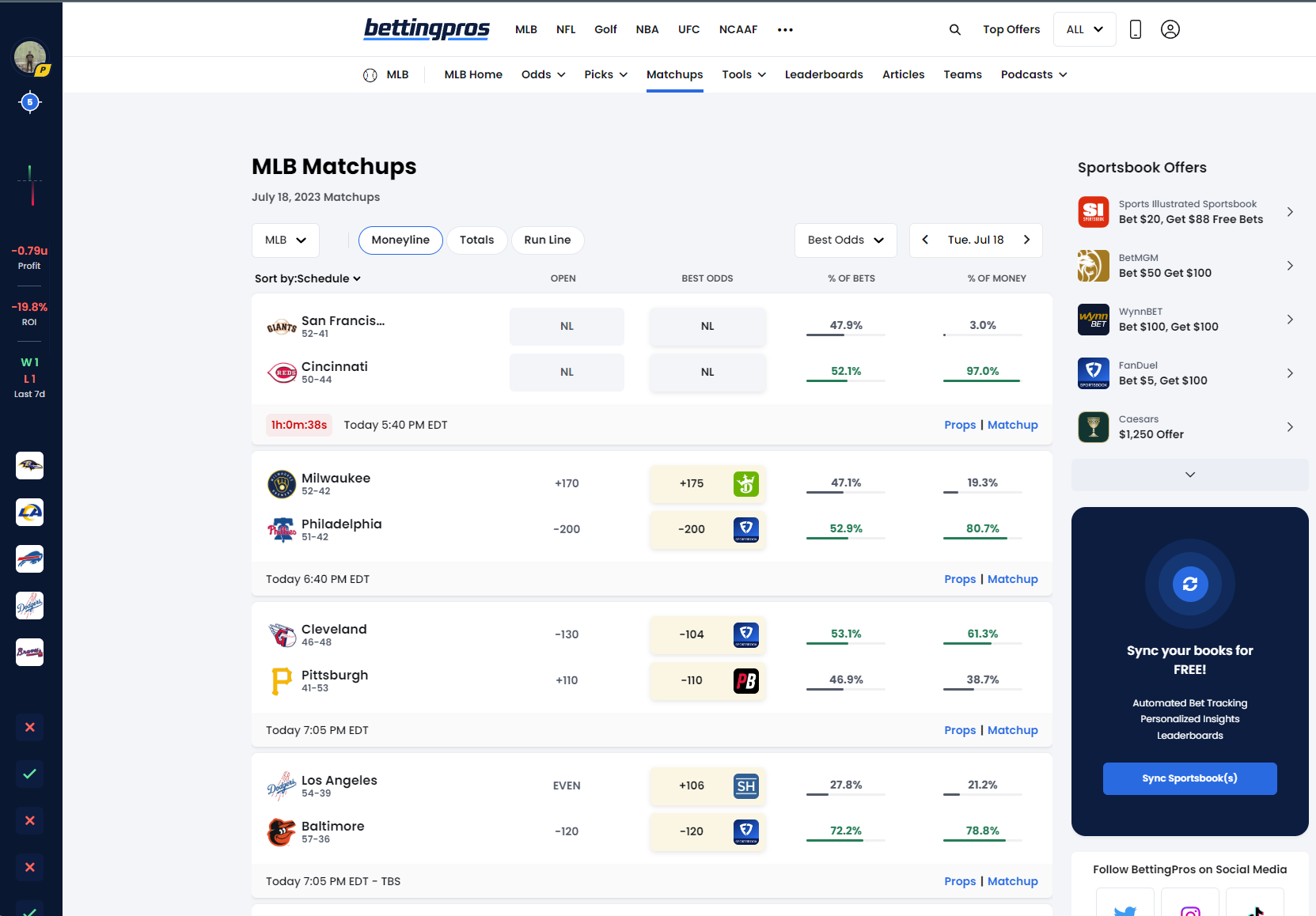 Stay organized and up-to-date with your all of your recent bets and picks.
New Navigation - Desktop
Quickly get to the information, analysis, and tools that you need the most with our updated site navigation.
Each sport now has its own section on the site, making it easier for you to get a comprehensive look into the top betting information.
When you navigate into a sport, you'll see the updated Scoreboard strip with live scores and betting information.

You can navigate into any of the matchups directly to get a full game breakdown.
In fact, the matchup pages themselves have received a full rework.
Find updated and more relevant betting information for each game, including a quick glance at the top odds and props, lineup and starters, key injuries, and more.
Back on the sports' home page, you'll also see a feed with the information you're used to, such as our featured articles, the top and trending player props, the best Sportsbook odds...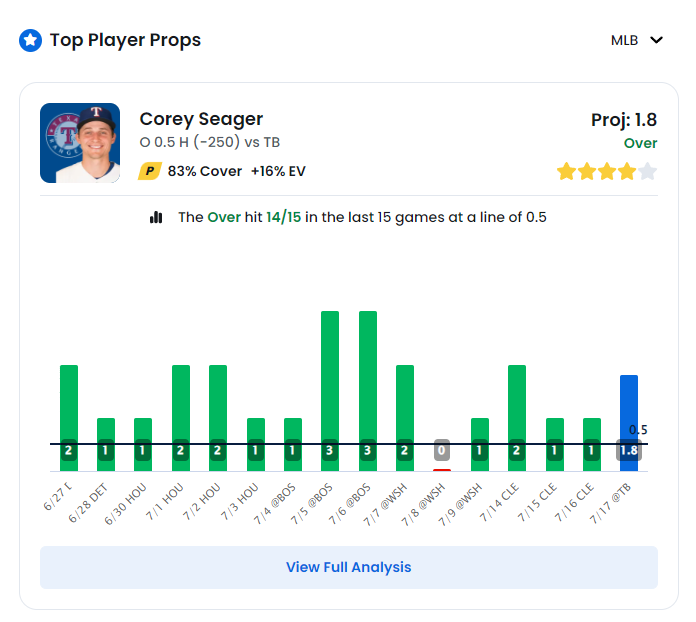 ...and a few new ones, such as Bet Signals, Daily Odds boosts, and more - all specific to that sport.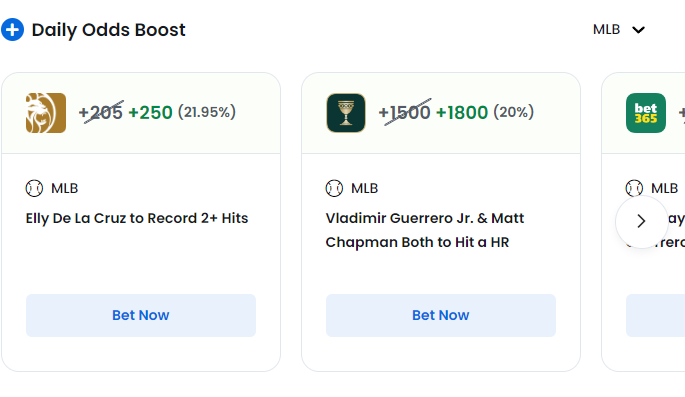 In addition to making it easier to take a deep look at each sport, you can also jump to any Team, Player, User, or Betting Group with our updated Search tool.
Interested in seeing Ohtani's top props for the day? An overview of the Chiefs' upcoming season? Maybe you want to quickly find Joe Pisapia's latest bets?

Search has been updated so you can get right to the info you're looking for to win more bets.
New Navigation - Mobile
Finding the right bets has never been more convenient!
The mobile experience has received a complete overhaul to give you a cleaner, more intuitive interface to make navigation easy.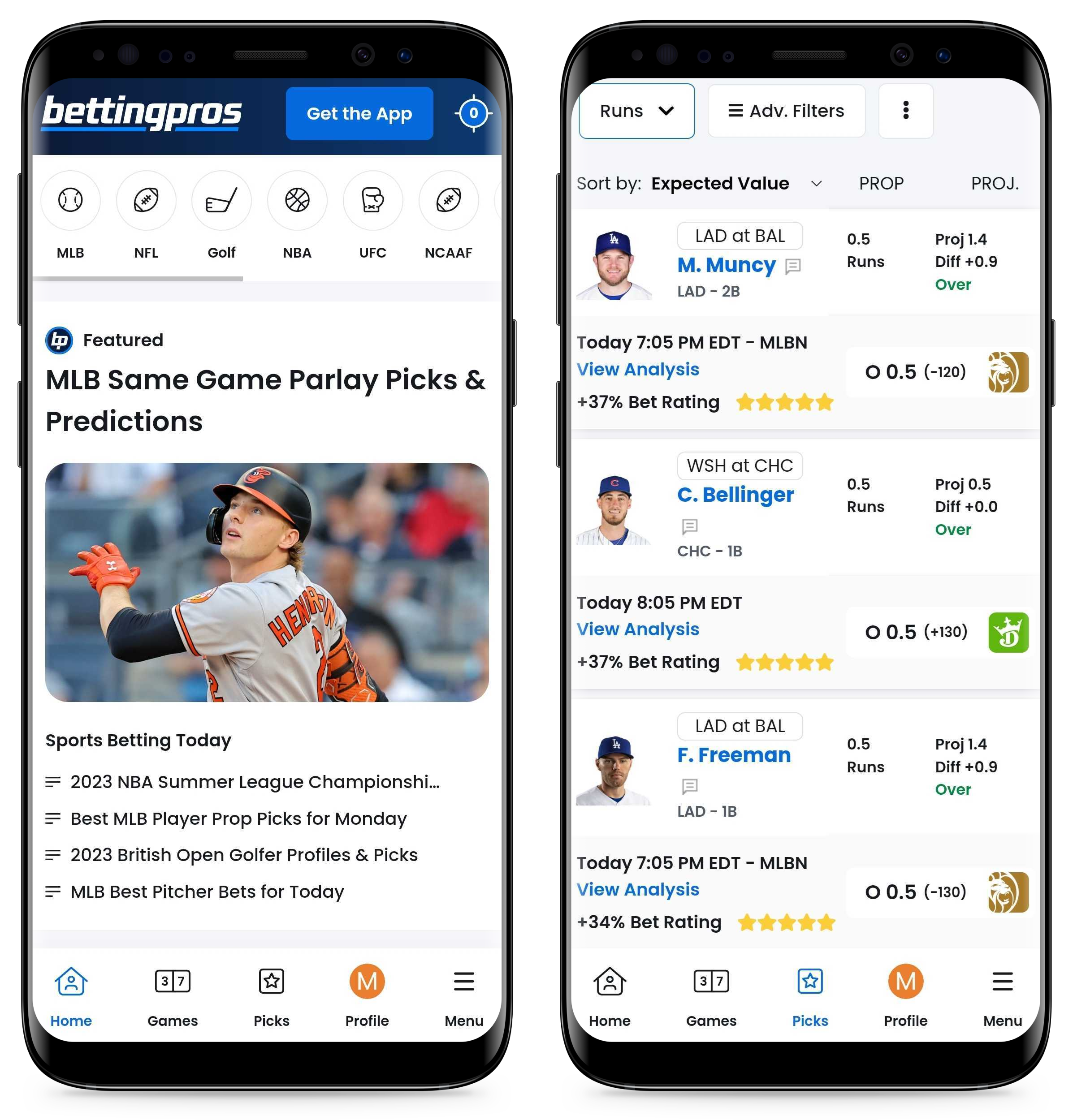 Switch between areas of the site via the bottom tab bar, including a brand new Picks section of the site, which will display top and trending player props, game picks, personalized bet suggestions, and more.
Quickly find the best bets on the go, stay up to date with current odds, lines, and projections, and track all of your current and upcoming bets.
Available Now
All of these updates are available now at BettingPros.com.
And, to win even more bets at home and on the go, be sure to check out BettingPros Premium, the easiest and best way to beat the books.