[11/06/2020] Bet Analyzer Update: Find the Best Player Prop Bets
Our Bet Analyzer helps you find the best player props to place your bets on for the upcoming week.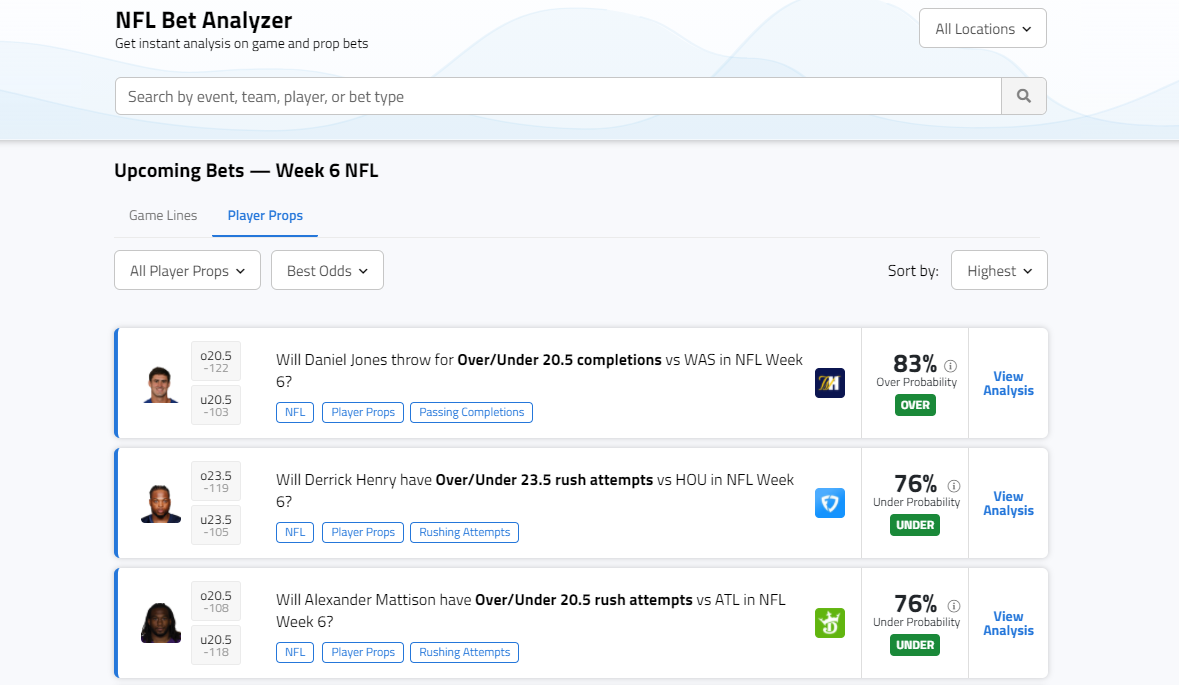 We've launched version 2 of our Bet Analyzer, which now includes player prop bet analysis!

The new Player Props section in the Bet Analyzer shows the prop bets with the highest likelihood according to expert picks and projections. The player prop bets can be filtered by sportsbook and state so you can find the best player props for your location or betting platform of your choice.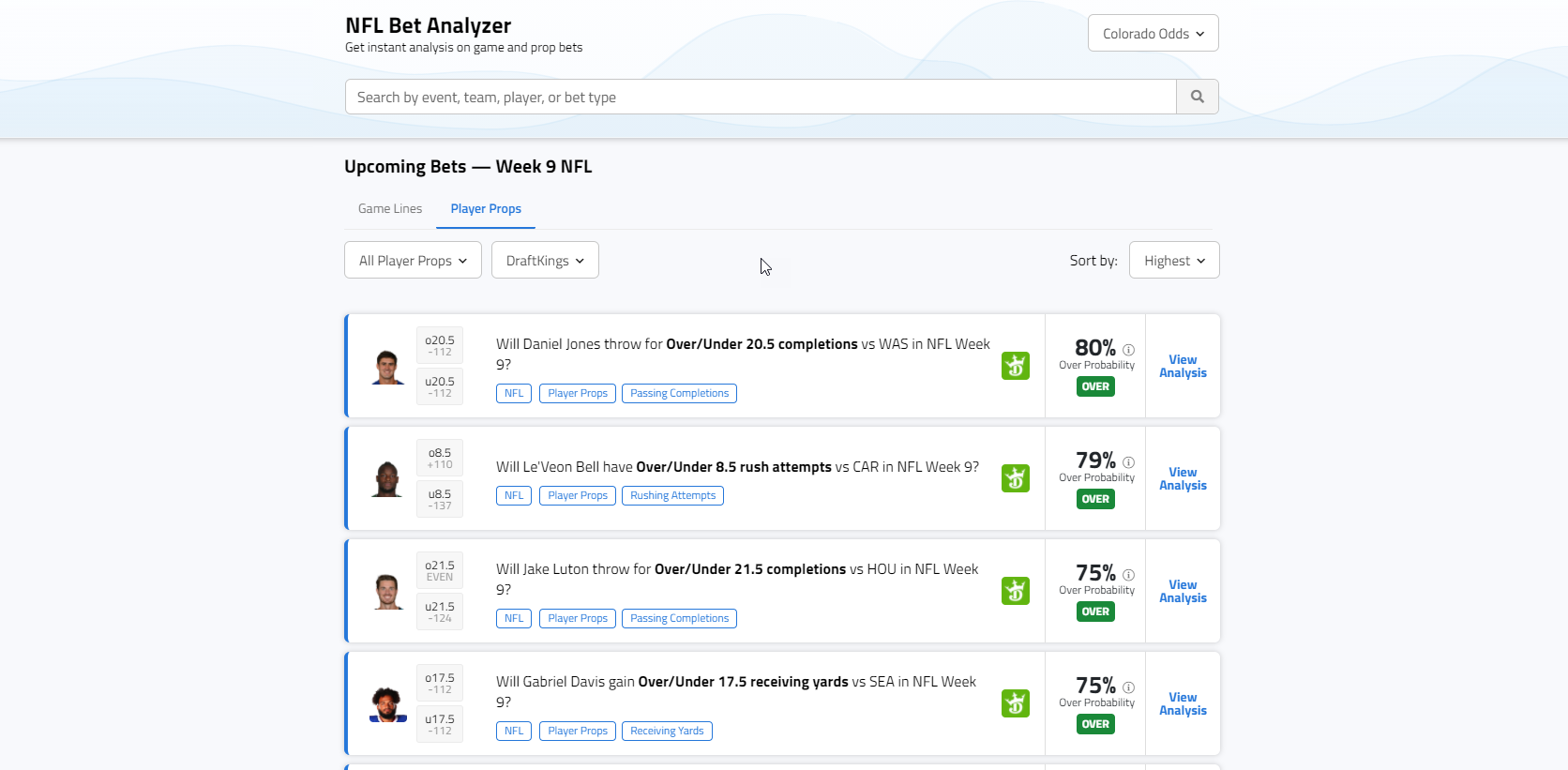 The Search feature in the Bet Analyzer can now help you find the best prop bets for a specific game or player.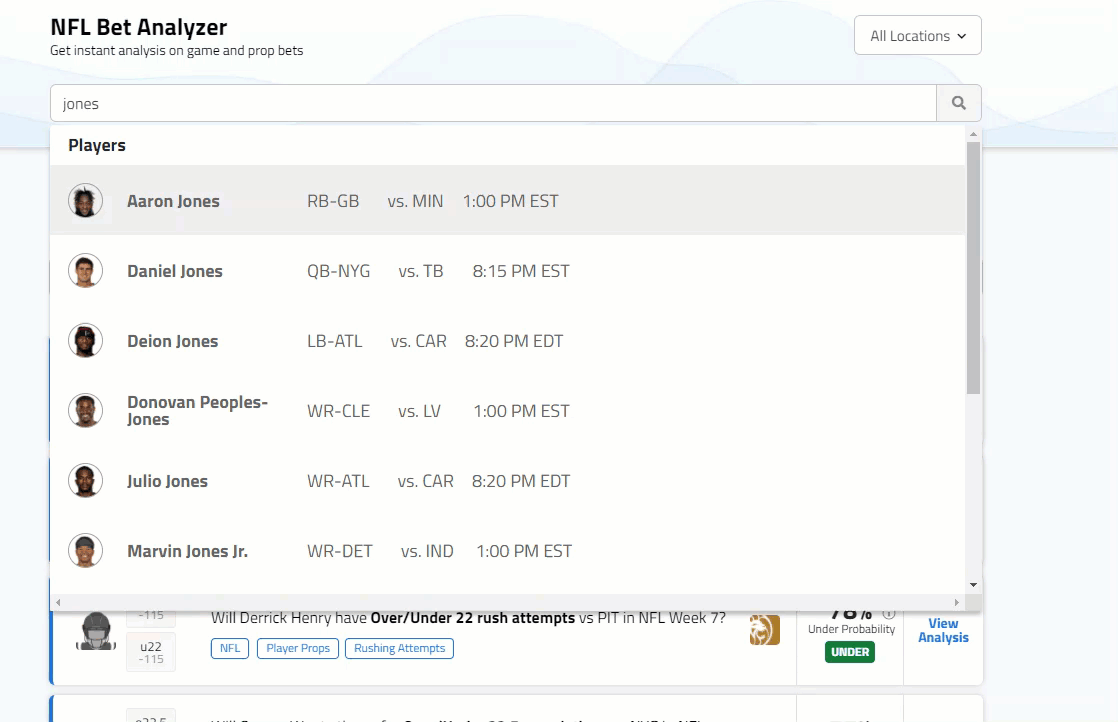 Our prop bet analysis displays each projection source and expert pick, as well as the over/under probabilities according to our overall consensus sources. You can also go through analysis of each player prop with our quick access menus.


Head over to BettingPros and find the best player prop bets for this week in the Bet Analyzer now!