[2/7/2020] BettingPros Adds NCAA Basketball, Just in Time for March Madness
See BettingPros consensus odds for NCAA Basketball and find the best available odds across a variety of sports books.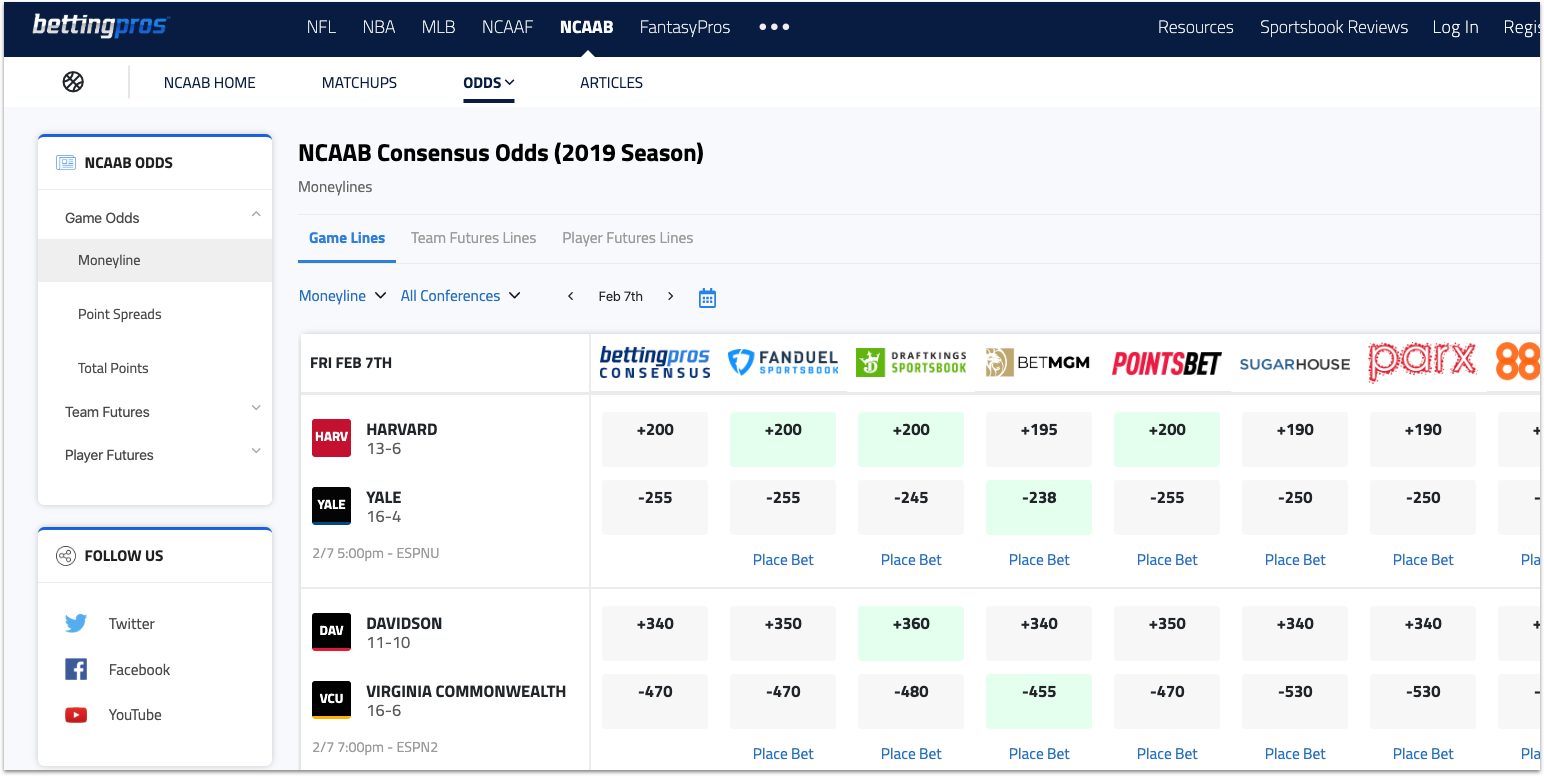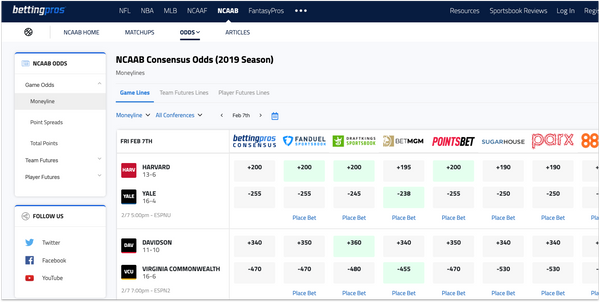 Just in time to warm up for March Madness, BettingPros now has support for NCAA Basketball, including Game Odds (moneyline, point spreads, and total points), Team Futures, and Player Futures.
A quick link to view the NCAA Top 25 teams: https://www.bettingpros.com/ncaab/odds/point-spreads/top25/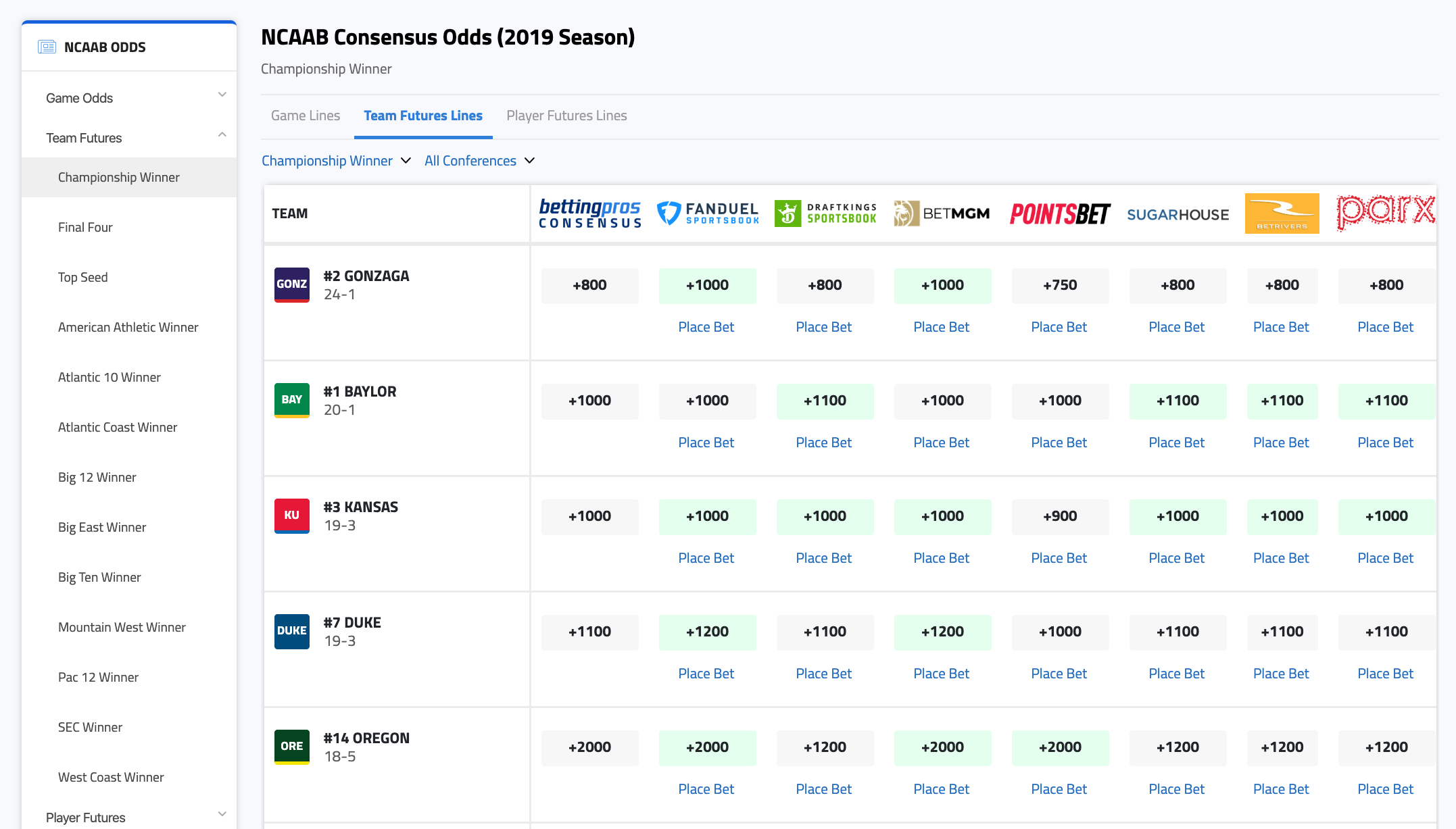 We've also added the ability to filter by conference, so you can quickly find the conference that interests you most (where my Ivy League conference fans at?)
By aggregating odds from a variety of sports books, including FanDuel, DraftKings, BetMGM, and Pointsbet, you'll be able to quickly find the best available odds to maximize your return. You can also see how they stack up against the BettingPros Consensus.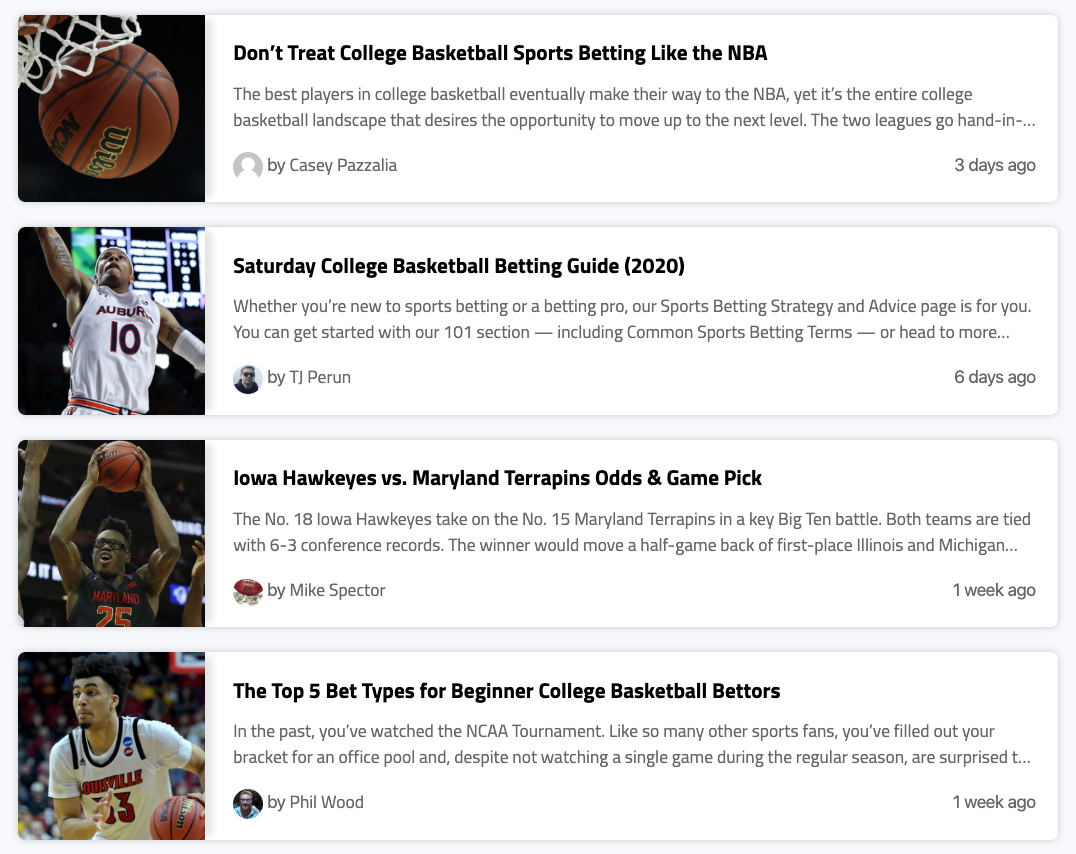 You can also check out all the available NCAA Basketball content from BettingPros, including articles on college basketball betting trends, strategy guides specific to NCAAB, and specific matchup analysis.
Stay tuned for expert picks and advice for March Madness!
Don't forget to try out the BettingPros mobile app on iOS and Android.