[8/9/2019] BettingPros Podcast is Live!
Get your sports betting advice in podcast format, with your host Dan Harris and guests.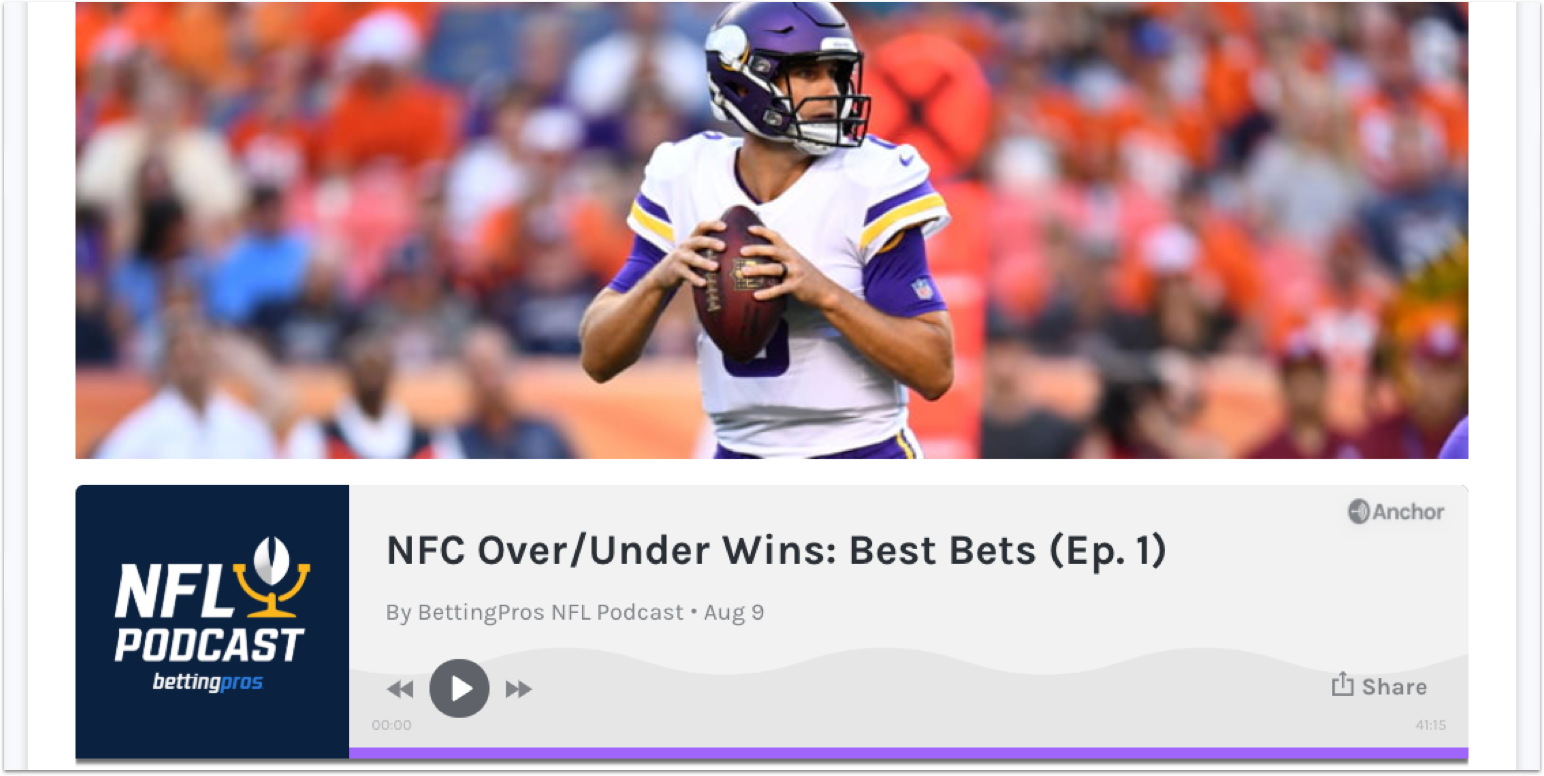 NFL is on the horizon and the sports betting experts at BettingPros are here to help you make some extra coin when placing those bets.
The goal is to simplify sports betting by introducing advice from the most accurate sources while setting up a strong foundation for future wagers.
Your host, Dan Harris, brings you analysis and insight for each NFL matchup, with weekly game line previews, betting advice, and favorite prop bets. All while navigating the nuances of NFL sports betting via individual player analysis, coaching habits, team trends, and more.
He also brings in special guests each episodes to help break down each week's matchups.
Give it a listen now on: